If your kids are anything like mine, they want nothing more than to eat pure, unadulterated candy from their Halloween haul for about, oh, three days. They still want it after that but, eh, only the dregs are left or, though they'd never admit it, they tire of eating candy. At least in its pure form. Still, they won't let go. When tossing candy isn't an option, either check out one of these genius unexpected ways to use leftover candy or get cooking. One (or more!) of these 8 deliciously decadent leftover Halloween candy recipes should do the trick.
Related: What to do with extra Halloween candy: 9 ideas you may not have considered.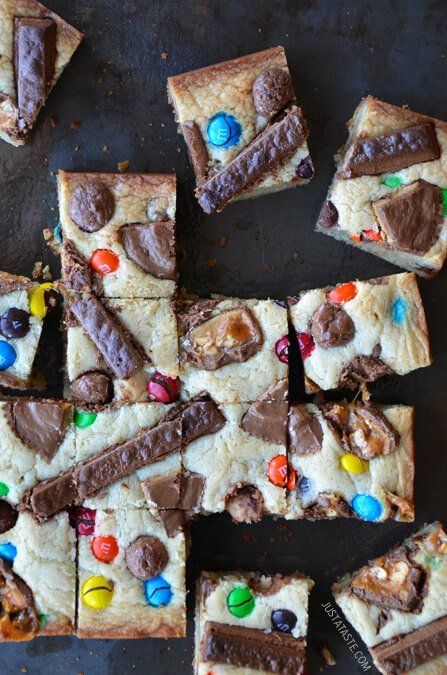 These Leftover Halloween Candy Blondies at Just a Taste are not only gorgeous, but they're simple and can use up more than one kind of candy. Then, when Halloween candy is a distant memory, you're left with a delicious blondie base recipe that you can dress up other ways.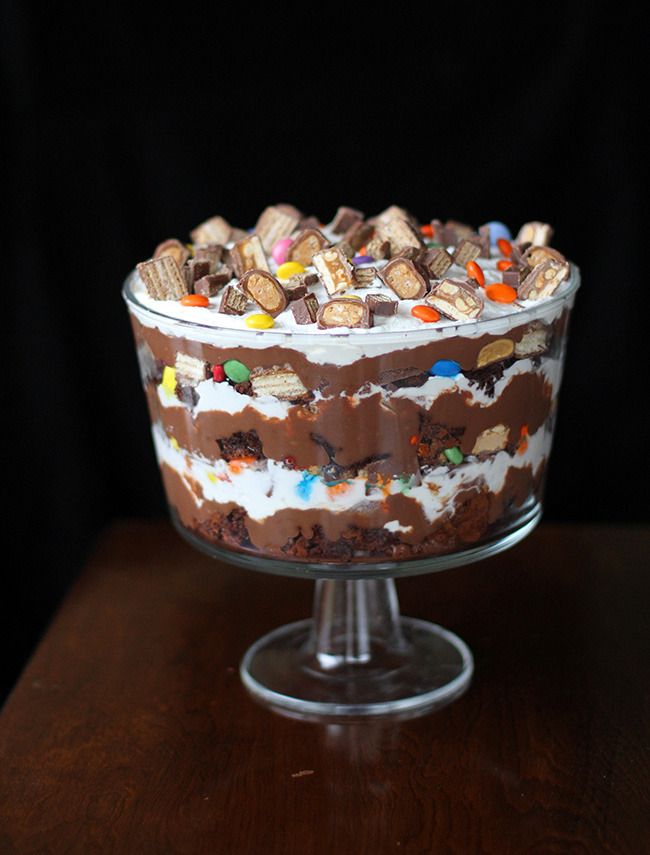 Another way to use a variety of leftovers is this Leftover Halloween Candy Brownie Trifle at The Kitchen Magpie. With layers of candy, chocolate pudding, and chocolate brownies, this thing will give a sugar rush to rival the one of Halloween night. And why not: twice a year isn't so different than once a year. (Right?!)
Related: 7 MORE tasty ways to use up your (okay, your kids') leftover Halloween candy.
Let's take a moment to throw in a grown up option, shall we? We work hard to get through all of the Halloween festivities and then we have to deal with whining about stealing candy. Take the leftovers and take them proudly to make this Candy Bourbon Milkshake at Kitchen Konfidence. And, fine, if they insist, you can whip up a batch without bourbon—you know, to show them what sharing looks like.
Related: 10 delicious recipes that use leftover Halloween candy.
Tieghan at Half Baked Harvest is the queen taking recipes to the edge of too much, but knowing how to stop right before crossing the line. Meaning, these Peanut Butter Cup Cookies and Cream Salted Caramel Popcorn Bars are decadent perfection. There are three layers to these bars: a cookie layer that has peanut butter cups, a cream layer, and a salted caramel popcorn layer. See, perfection. And decadent.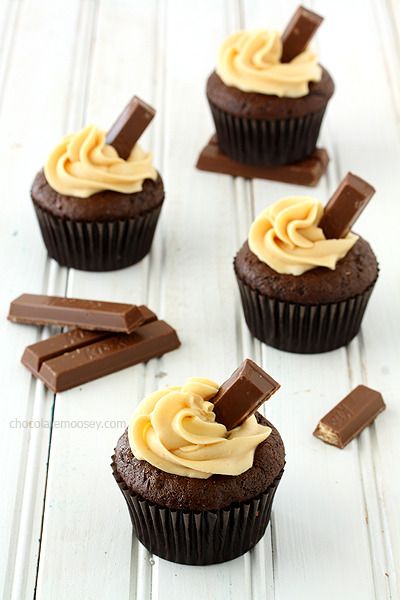 There always seems to be an over abundance of Kit Kat candies in my kids' trick-or-treat bags. As much as we love them, we can easily spare a bunch to whip up these Kit Kat Cupcakes with Caramel Buttercream Frosting at Chocolate Moosey—some for inside and also for the garnish. Yum.
Though tasty, Rolos always feel like a dud when served on their own. Tucked into cookies, though, like these Chocolate Pudding Rolo Cookies at Dinners, Dishes and Dessert, they become a winner. In this case, they save the day by turning ordinary chocolate cookies into ooey, gooey, caramel-y treats.
I believe that Twix are near perfect on their own, but I have to admit that these Twix Cheesecake Bars at Jen's Favorite Cookies caught my attention. If there's one way to make the cookie-caramel-chocolate goodness of a Twix bar better, it's by combing them with cheesecake. Right?
These Junior Mint Chocolate Chip Cookie Cups from Crazy for Crust are the perfect way to use up those last straggling Junior Mints. Because there are always a few last straggling Junior Mints.