Over the last few weeks it feels like every time I turn around, my kids show up with another candy cane. Even the referees at their basketball games were handing them out. To say that we have more than we could ever eat is an understatement, especially considering that a few of us don't like them straight up. (But added to chocolate, yes please.)
Since you can't save them until next year—I know this from the melted, sticky mess  at the bottom of my ornaments box this year—I've found 11 delicious candy cane recipes that are a great way to use up all that leftover candy. These look so good that even a non-peppermint-lovers will want to try them. Believe me, I know.
Related: 8 chocolate bark recipes so easy you can make them tonight.
I received a box of white chocolate fudge with peppermint a couple of weeks ago and it lasted, oh, about 5 minutes in my kitchen. I'm going to recreate that goodness for Christmas with the recipe for Candy Cane Fudge at Mom.me (top) and it's going to be gooood! If you don't like a lot of peppermint, smash your candy canes into smaller pieces—even just a dusting of peppermint will be delicious.
These Chocolate Candy Cane Pretzels at Savory Sweet Life are such a fun idea for a party. A little bit sweet and a little bit salty, these are so good that you're going to want to eat them as you go. Set out the ingredients like a food bar and let people make their own—the kids will especially love it.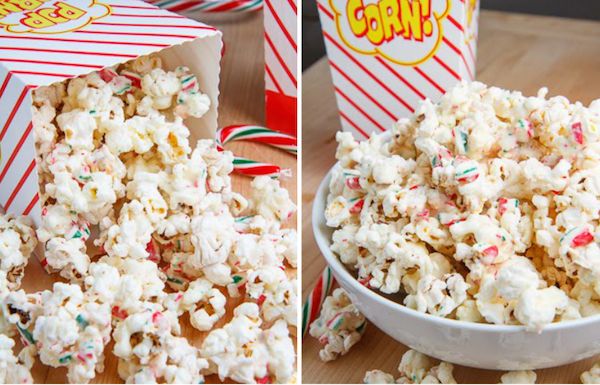 Make a big batch of this Peppermint Candy Cane Popcorn at Closet Cooking tonight and get the family together to watch Elf. You know, since the main food groups are candy, candy canes, candy corn, and syrup. Mmmm.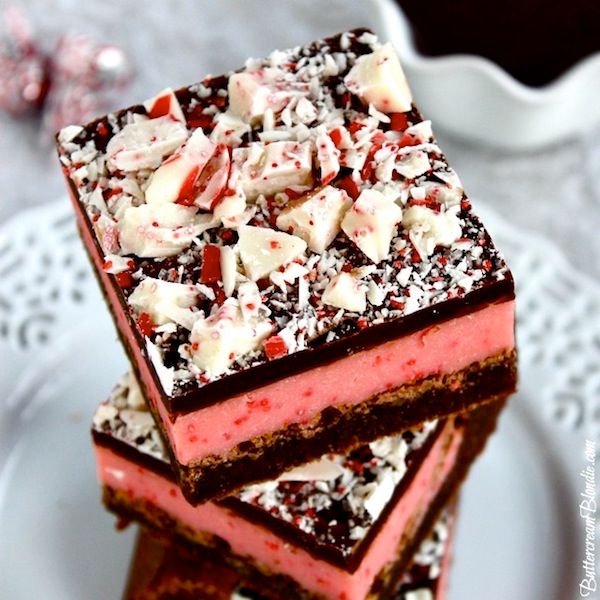 I'm a sucker for peppermint brownies. In fact, I prefer a gooey, rich brownie with a minty layer over plain fudge any day. Irresistible. The Peppermint Brownies at Buttercream Blondie look so good with that festive layer of red, plus her tips on how to cut them perfectly are so smart. (Hint: Following them requires planning in advance.)
You know us: We love food gifts for Christmas, and a big batch of the Peppermint Chocolate Bark that I spied at Sally's Baking Addiction is an easy, but impressive extra gift to add to your stash under the tree, even at this last minute. I'll be making some for extended family members who sometimes get overlooked on my Christmas list.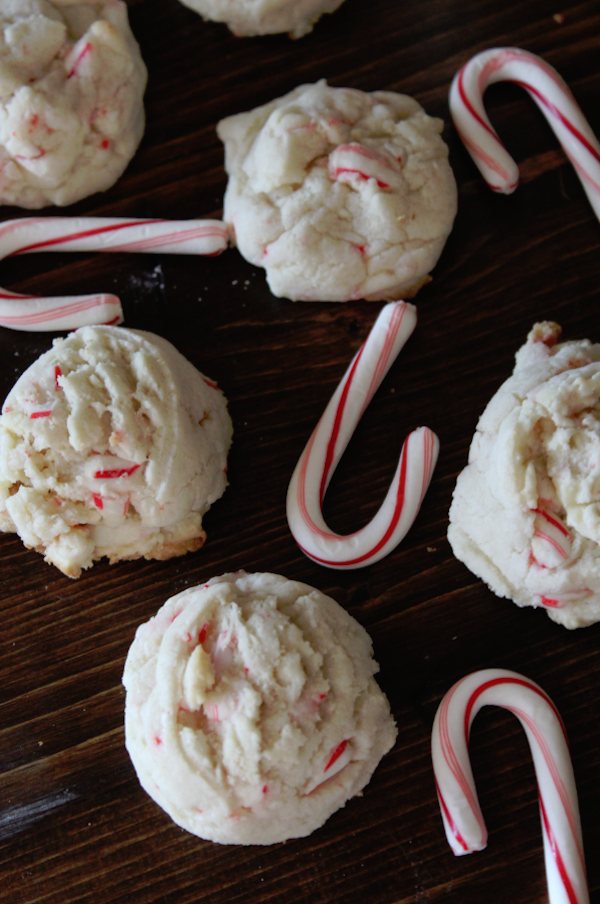 Santa will be really good to us if we leave him some of these White Chocolate Candy Cane Cookies from Tammilee Tips. Let the kids help by handing them a bag of candy canes to bash. Then, add the pieces to this simple cookie dough. The result is buttery, soft, and sweet-minty cookies. So good.
Related: One sugar cookie dough recipe, ten easy cookies (that you can make with kids).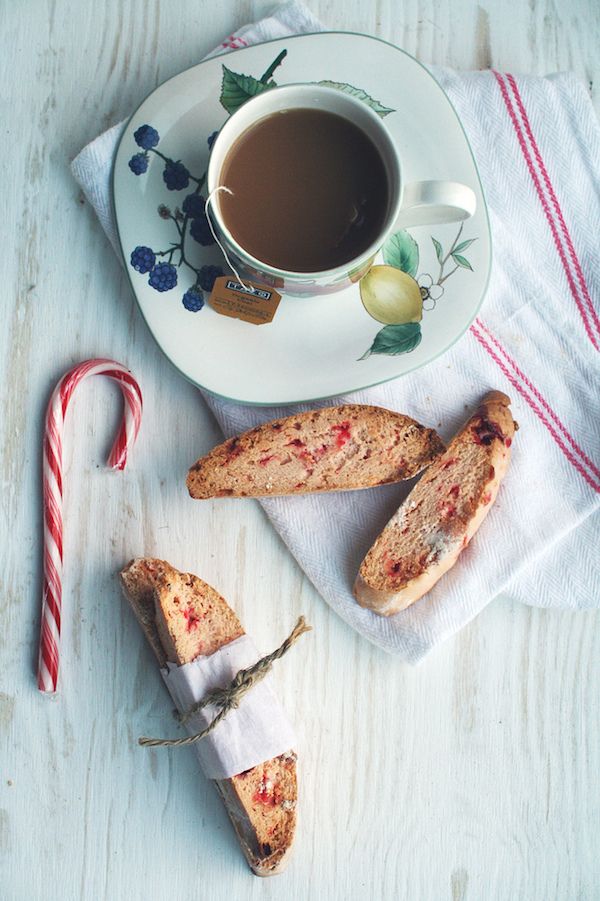 I was excited to find some ideas for how to use leftover candy canes that aren't overly sweet—and that also go with coffee. Because peppermint and coffee is delicoius (trust me!). The recipe for Candy Cane Biscotti at Savory Bites fits the bill perfectly. Whip up a batch to pair with a nice bag of coffee for a sweet, simple Christmas gift. Yay for easy, last-minute ideas!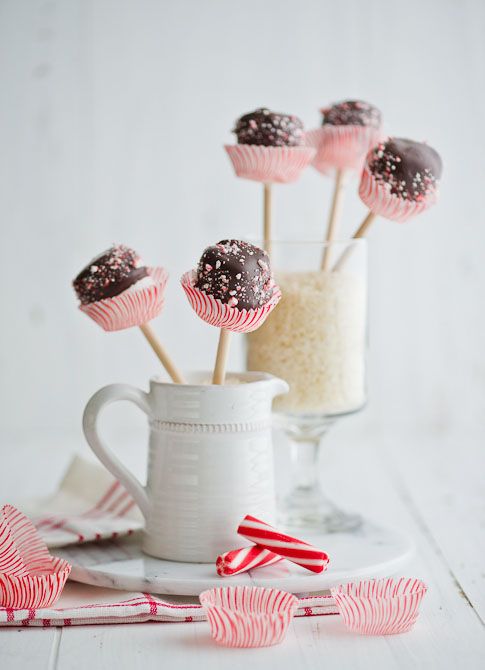 We found these Chocolate Marshmallow Pops at White on Rice Couple last year and cannot get enough of them. They are the perfect after-dinner treat for the kids (and who are we kidding, for the adults, too) on Christmas night or, really, any night through the holiday break. You can prep them ahead of time and have them ready for dipping in your hot chocolate or coffee, or just eating straight up.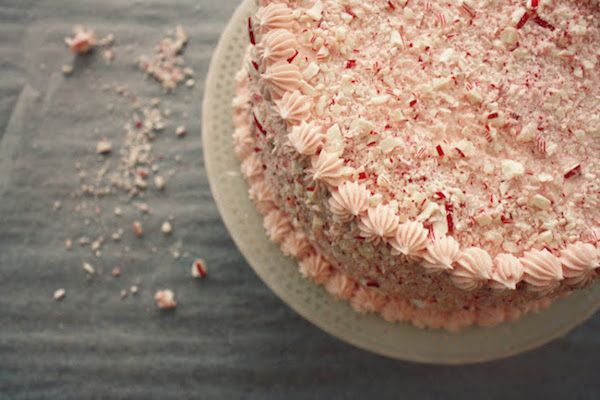 If you've been assigned dessert for Christmas dinner or maybe even for a post-holiday or New Year's Eve dinner, this Candy Cane Cake at The Vanilla Bean Blog will be the treat that guests are still talking about next year. It's so festive that it's almost too pretty to eat. Almost.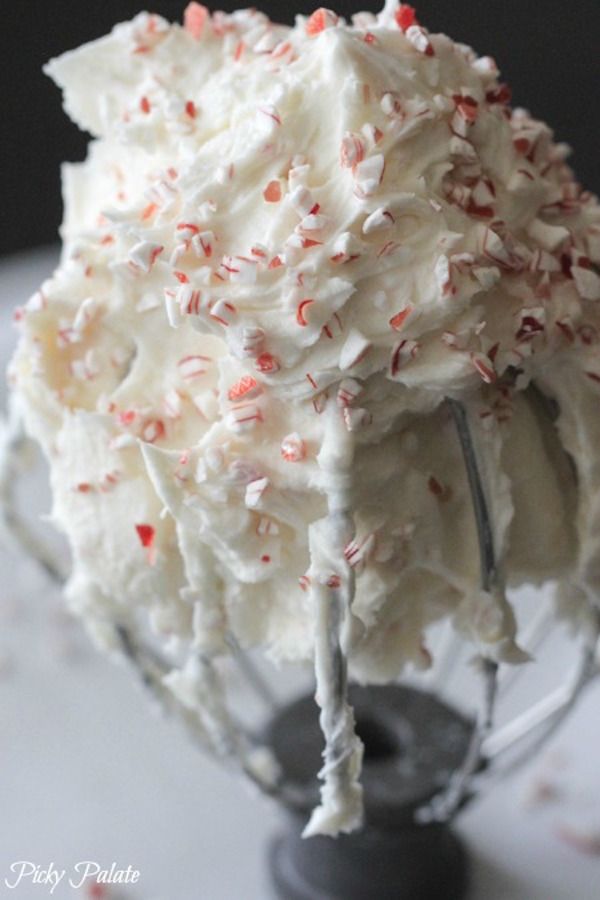 Not feeling cake? Mix candy cane bits right into frosting. The crunch from real candy cane pieces in this recipe for Peppermint Buttercream Frosting at Picky Palate will have people craving more—even if you use it to ice store-bought or cake mix cupcakes.
Related: How to make whipped cream. And some not-so-basic, but totally easy upgrades.
Save your money on specialty vodka at the liquor store and make some homemade Peppermint Infused Vodka at Fork vs. Spoon instead. Add a dash to your coffee, hot chocolate, or in a favorite cocktail recipe. Plan on this one for New Year's Eve, though, because it takes a while to infuse.