I've been willing it to be fall since, oh, mid-August. Now that I'm finally seeing the first leaves change, no one's stopping me from making chili. Lots and lots of chili. I'm partial to the kind that melts cheese and sour cream upon contact. And also the kind with a spicy aroma that wafts through the house summonsing kids to the kitchen, no yelling required. And also the kind. . .
Okay, you get the picture. I really love chili.
To make sure that I'm covered this fall—and through the winter too—I've found some outstanding chili recipes that come together in an easy 30 minutes or less. And because I like chili of all kinds, I've included everything from veggie to chorizo to classic chili con carne. So pull out your soup pot or Dutch oven and prepare to feel all the warm, satisfying chili feels.
Top: Creamy White Chicken Chili at The Cookie Rookie | Fiery Chipotle Chilli at Wilde Orchard
Related: 7 easy sheet pan recipes. Because, just one pan to wash.

Chipotle—the pepper, not the fast food joint—is showing up everywhere these days, and I'm all for it. I love its smoky, bold flavor and this Fiery Chipotle Chilli at Wilde Orchard is making me particularly hungry for it. Plus, this recipe is done in a cool 25 minutes. Dinner managed. Oh yea, and you can make it less fiery by reducing the amount of chipotle, but don't worry: it'll still have big flavor.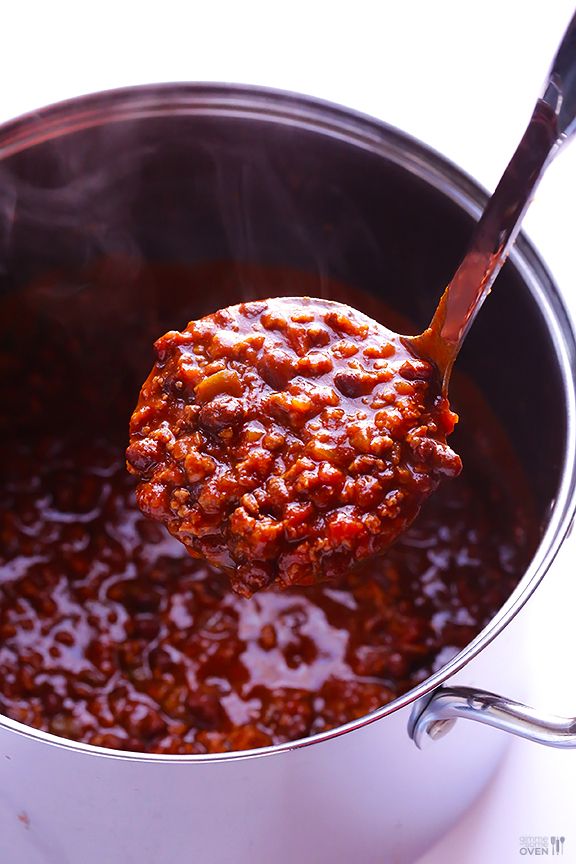 We've made chili dinners pretty easy with our under-30-minutes rule, but Ali at Gimme Some Oven has simplified it even more. Five ingredients. You read that right. If it were any ordinary food blogger, I'd be skeptical of such a scant grocery list, but having tried many of her original recipes, I'm positive this 5-Ingredient Chili will be insanely tasty.


Vegetarian chili is a long-time favorite of mine, partly because I love the taste and partly because it's such a painless way to pack a TON of veggies into a delicious meal; kids will never be the wiser about all the fiber and nutrients they're consuming. Add a little garnish like on this Black Bean and Corn Chili with Avocado Salsa at The Endless Meal, and you're golden.
Related: Meal plan: 5 easy dinner recipes from a skinny slow cooker keeper to your new favorite stir fry. 

I love cooking with chorizo. Not only is it a fun departure from basic ground beef or turkey, but it also packs so much flavor that it can really carry most of the dish. It practically seasons itself, which is part of why this Easy Chorizo Skillet Chili at Low Carb Maven comes together so beautifully. And of course, quickly.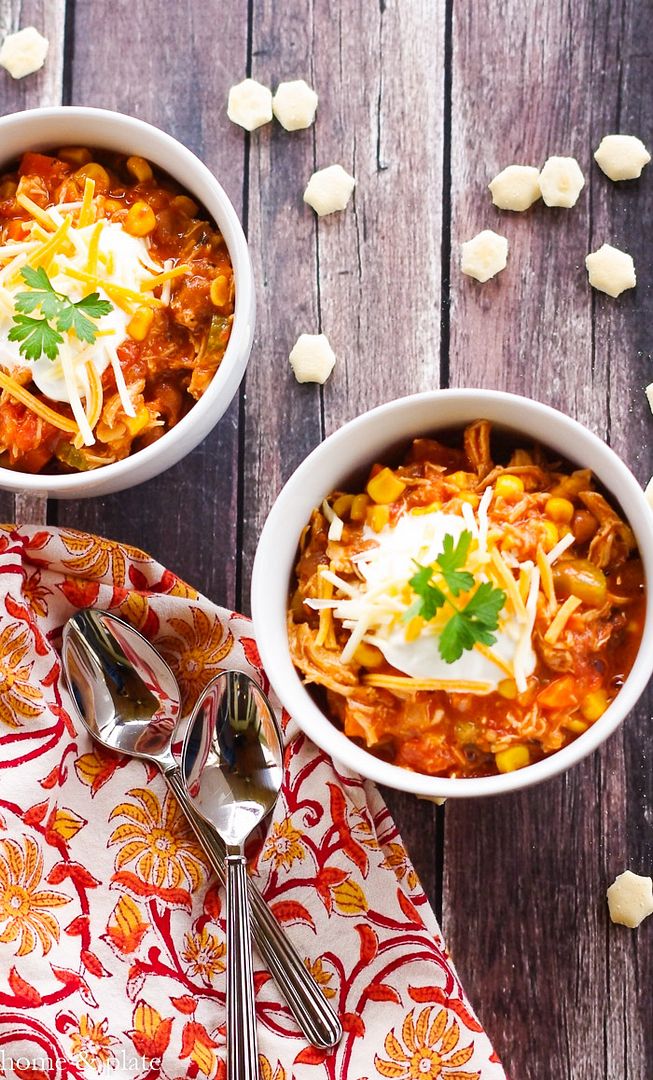 My husband inhales hot sauce. Whether or not I include it in a recipe, it gets a healthy dousing once he's served himself. And the thing is, I've now started to drink the kool-aid, er, hot sauce too. It really adds a nice little kick, which is why I was instantly drawn to this recipe for Frank's Game Day Buffalo Chicken Chili at Home and Plate, which does indeed seem perfect for game day. Just start small with the buffalo sauce and let kids/guests adjust to their own level of heat.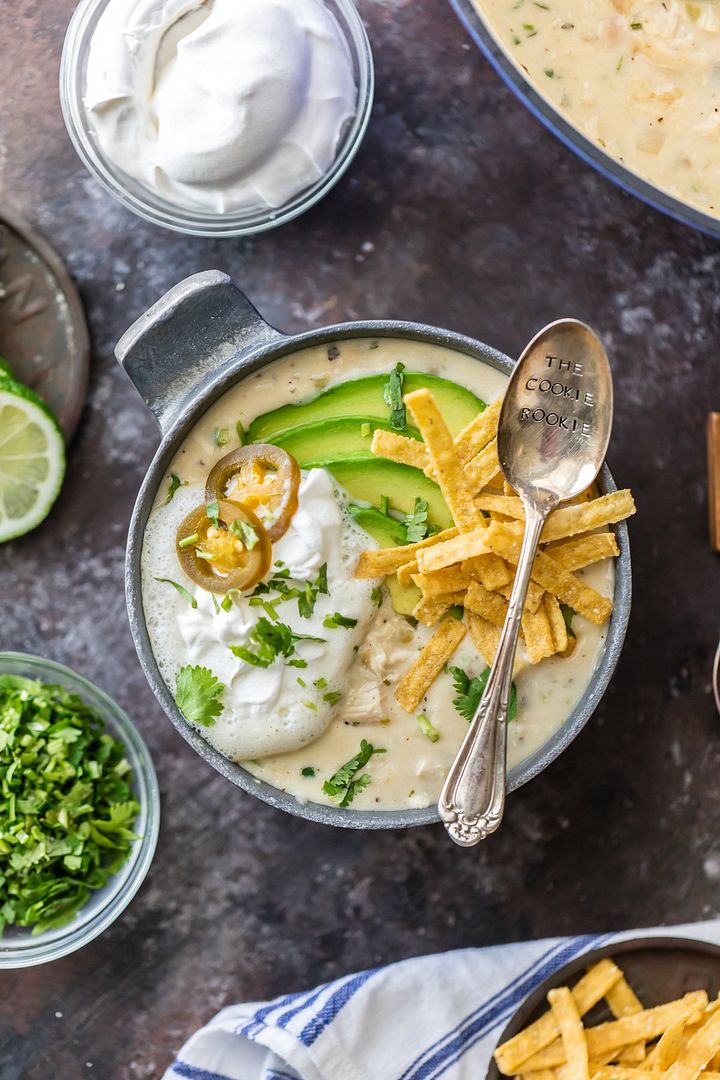 Okay, so this recipe at The Cookie Rookie actually takes 35 minutes to make, but I know that you'll forgive me once I tell you its secret ingredient: cream cheese. I repeat: this chili includes cream cheese. As in, an ultimate comfort food made extra creamy with another ultimate comfort food. It may be a splurge meal, but I'm just dying for this Creamy White Chicken Chili with Cream Cheese.