It's time to get a head start on your meal plan for next week. From a skinny slow cooker keeper to your new favorite stir fry (mmm… bacon), we've got five weeknight dinners that will get you through the week. So grab a pen, make your shopping list, and stock up before the weekend's over.
Top: Bacon and Shrimp Ramen Stir Fry at White On Rice Couple | Chicken Parmesan Hero at Simple Bites | Pumpkin Penne at Love and Lemons
Related: Meal plan: 5 easy dinners from a 10-minute healthy fish dinner to cheesy baked gnocchi.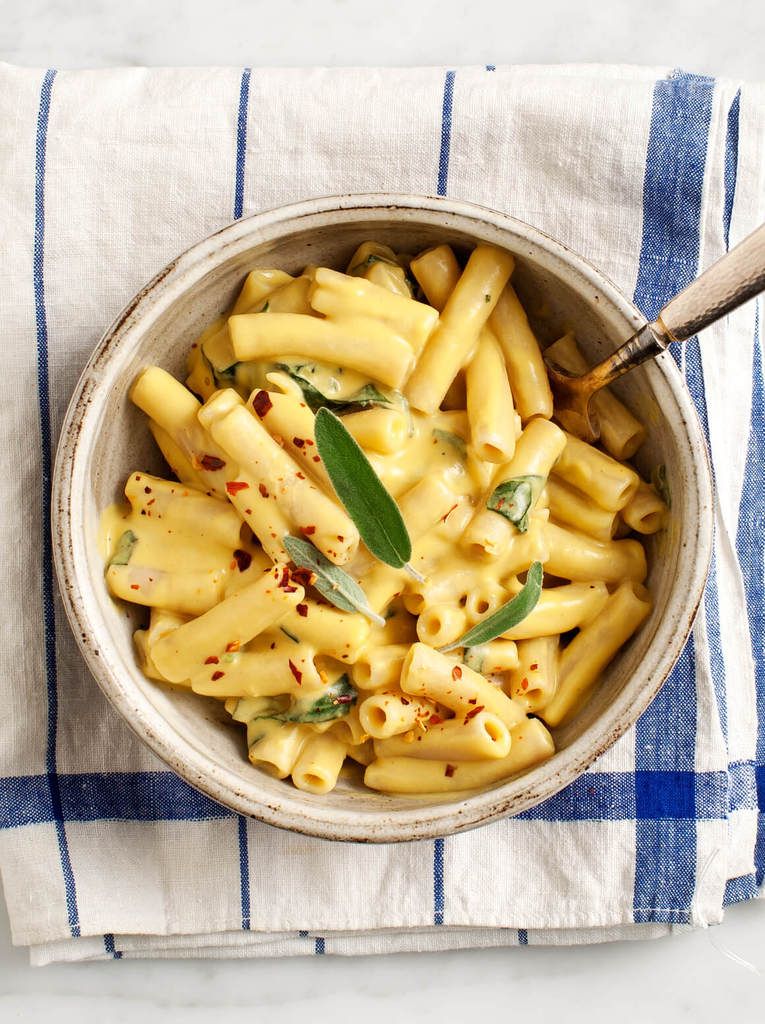 We're giving #MeatlessMonday a seasonal flair with this easy Pumpkin Penne at Love and Lemons. You can keep this creamy pasta vegan by following the directions as is (note that you have to let the cashews soak overnight) or, if dairy is okay in your house, just use heavy cream instead. And maybe top with some grated Parmesan too. Yum.
Slow Cooker Honey Sesame Chicken | Damn Delicious
Skip the take out and go with the Slow Cooker Honey Sesame Chicken at Damn Delicious that we included in our round up of favorite skinny slow cooker recipes instead. This needs nothing more than steamed rice and broccoli on the side. So good, and so easy.
We love a good stir fry and this one might just become our favorite. Bacon. Shrimp. Ramen noodles! With three awseome (and super kid-friendly) ingredients, it's hard to imagine that this Bacon and Shrimp Ramen Stir Fry at White On Rice Couple won't become a weekly go-to.
Related: The best stir fry recipes for kids — and parents too.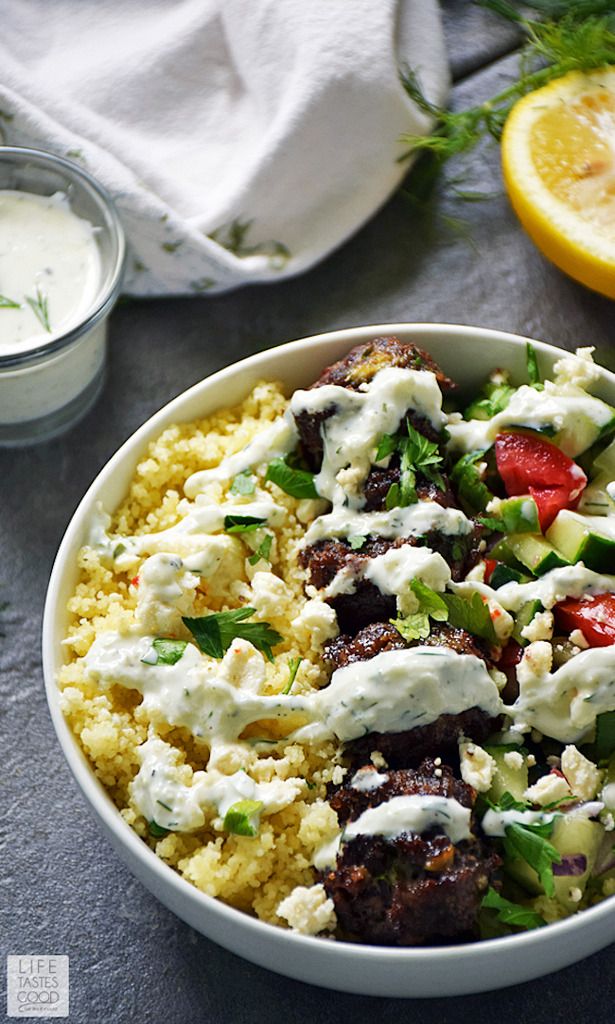 Greek Bowl with Meatballs over Couscous | Our Life Tastes Good
We love the Greek Bowl with Meatballs over Couscous at Our Life Tastes Good that was one of five easy dinners that make delicious leftovers for lunch, but you know what we love even more? The fact that it really does make for an awesome—and easy!—packed lunch the next day. (We weren't kidding!) Hop on over to see how Kate switches things up to make her kids dinner and pack their lunch too, all in one shot.
Friday night dinners should be easy for the cook and fun for the family, which is why I'll be whipping up this Chicken Parmesan Hero with Basil at Simple Bites. In fact, I plan on making the chicken cutlets ahead of time so that all I have to do Friday night is toast, warm, layer, and eat. And if you find yourself coming straight home from school on Friday due to chilly weather, pull the kids into the kitchen to make this 30-Minute Mozzarella at Simple Bites too. How cool to top their dinner sandwiches with cheese they've made?!