One of my favorite holiday traditions is making cinnamon rolls for Christmas morning, and not just because they taste great. They also make the perfect festive prep-ahead breakfast, which is why I'm looking forward to extending my tradition to Easter brunch.
These sticky bun recipes put a springy, Easter twist on traditional cinnamon rolls, but with all of the same make-ahead convenience, and of course, all of the same decadent flavor fitting of a holiday brunch. Because how else would you fuel up for a day of Easter egg hunting and chocolate eating?
Top: Pecan Sticky Buns | Smitten Kitchen
Related: 13 natural Easter egg dye recipes for every color of the rainbow.
A NOTE ON MAKING STICKY ROLLS AHEAD OF TIME: Though not every recipe will specify this, most cinnamon rolls and sticky buns can be prepped the night before. The dough usually has one big rise before you roll it out, then a second proof, which is a shorter, second rise that's done once the dough has been rolled, filled, cut, and arranged in the baking pan. If you want to make your rolls overnight, skip the second rise and instead cover the baking pan with the cut rolls tightly tucked into it with plastic wrap.
Pop the wrapped baking pan in the fridge overnight and remove the next morning, allowing it to sit on the counter at room temperature for one hour before baking. Then bake, frost, and enjoy.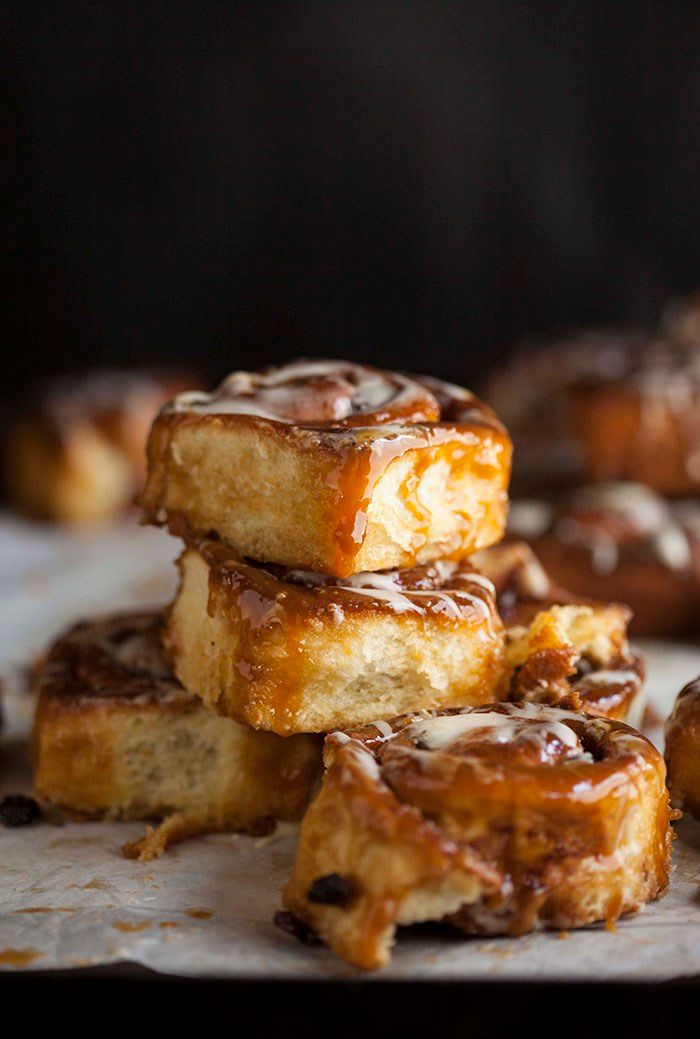 I usually start with the classics, but given that we're talking sticky buns for Easter, I have to begin with these Hot Cross Cinnamon Sticky Buns at Drizzle and Dip. How perfect are these?! The first rise takes about three hours for this recipe, so plan ahead, even if you're making them a day ahead of time.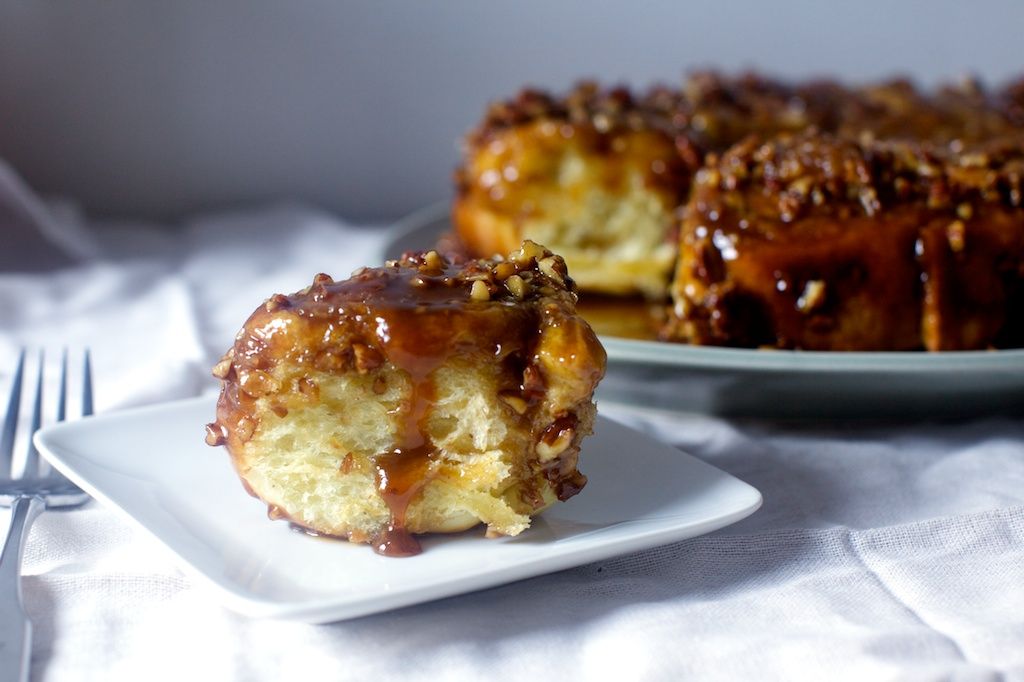 With the very Easter-specific version out of the way, let's look at a classic recipe. The Pecan Sticky Buns at Smitten Kitchen (above & top) are the perfect all-purpose sticky buns recipe. Make them for Easter this month, but then keep them bookmarked for special birthday breakfasts, celebratory brunches, or just when you need a fix. Note that Deb provides her own make-ahead instructions (which align with ours), so go ahead and prep these the night before without fear!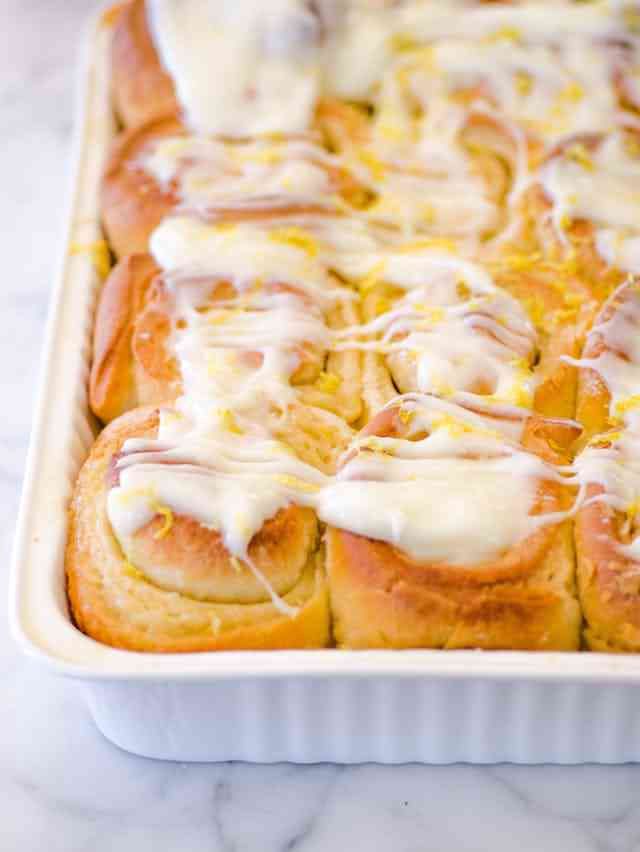 Sticky Lemon Rolls with Lemon Cream Cheese Glaze | Photo & recipe by Faith Durand for The Kitchn
I made these Sticky Lemon Rolls with Lemon Cream Cheese Glaze at The Kitchn for Christmas this year and, well, it turns out that my family wants to stick with cozy, cinnamony tradition for the winter holidays. That said, this recipe was delectable, and the bright and tart flavor is perfect for a springtime brunch. So guess what's on our Easter brunch menu? I have a feeling that my family will expect these every Easter the same way that they expect classic cinnamon buns every Christmas.
Related: Your new favorite brunch recipe – perfect for holidays too. You're welcome.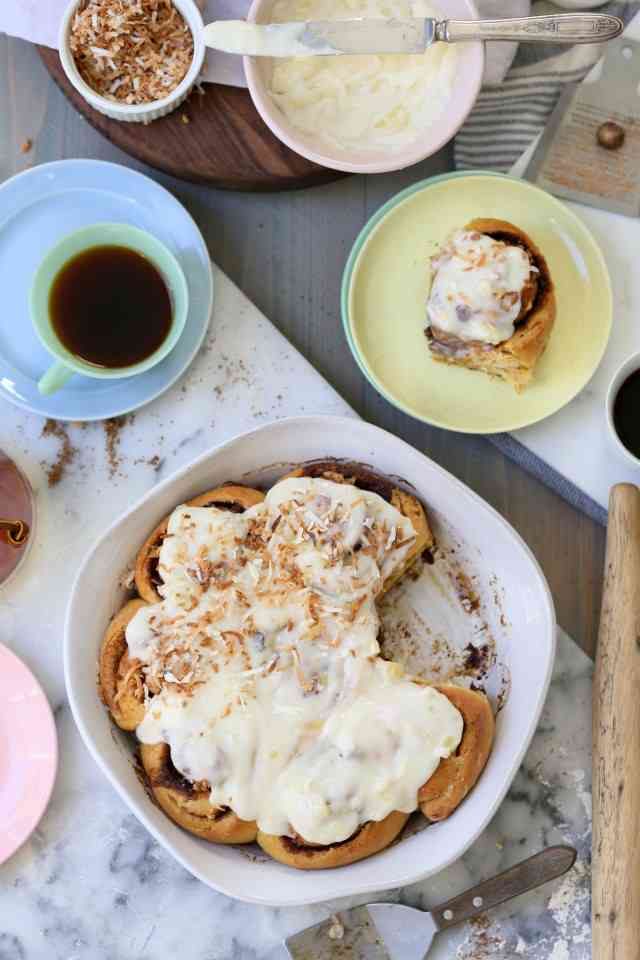 Blame it on the Easter bunny, but carrot cake reminds me of Easter, so these Carrot Cake Cinnamon Rolls at Joy the Baker strike me as a fantastic Easter brunch recipe. Plus, if anyone can successfully mash up recipes for classic sticky rolls — one of Joy's specialties — and a classic cake, it's Joy. These are sure to hit the spot.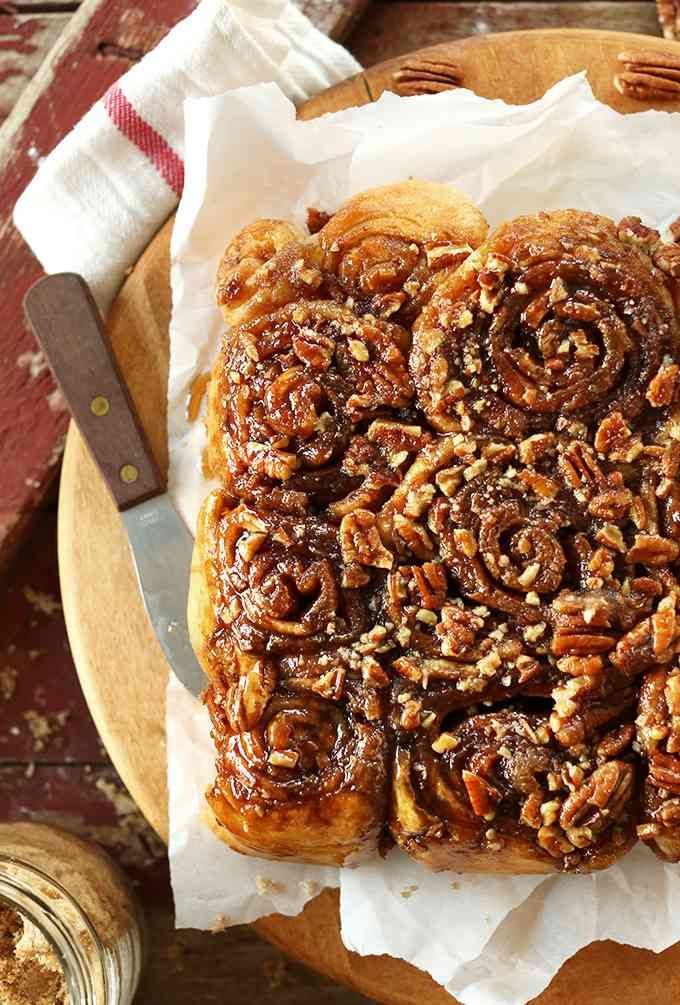 I've been cooking and baking without dairy lately, so I can't wait to give these Vegan Sticky Buns at Minimalist Baker a try. Not to mention that Dana refers to this as the world's easiest sticky buns recipe — so, yea, that got me too. Other than using vegan ingredients, these are a pretty straight forward approach to sticky buns. If you want to keep them vegan, but take inspiration from one of the other recipes above, go for it! This recipe is easily adapted.