Our neighborhood pool has a strict no-glass policy around the pool deck — which I totally understand, because #safetyfirst. But occasionally we like to order pizzas for the kids, bring some drinks for the grown ups, and let the kids swim until closing time. Cool Mom Picks shared some insanely clever ways to tote wine to picnics, but I've found an even easier option: canned wine and cocktails.
Yes, this is a real — and brilliant — thing. Just pop the top and start sipping sparkling rosé or a Bloody Mary, already mixed. So easy, right?
Canned wine and cocktails are not only great for summer parties and picnics, but I love that they also make it possible to offer visitors more cocktail variety. Like when friends who love white wine (not my favorite) come over, I can pop a single serving for them to drink without wasting a whole bottle.
But, of course, some canned wines and cocktails are better than others, so we took one for the team (this job is sooo hard, you guys) and taste-tested dozens of beverages. Some didn't make the cut, but there were lots we'd happily order again.
We aren't sommeliers, but we are parents who don't mind enjoying a nice drink occasionally at the end of a long summer day. And in our opinions, these are the very best canned wines and cocktails out there.
Related: Your summer is made with these 5 rosé wine cocktail recipes.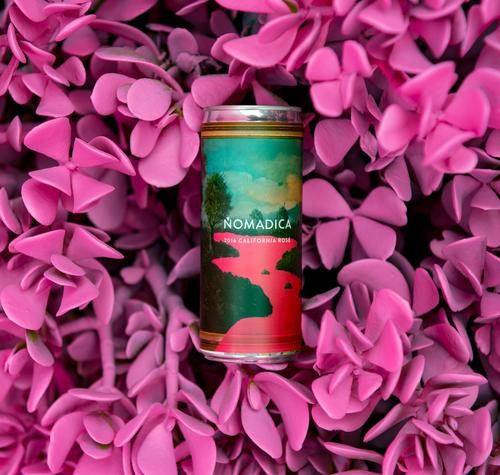 I was instantly swooning over the gorgeous labels on the Nomadica wine cans. No need to dirty a glass — the cans are half the fun. And the taste of the wine matches in sophistication and flavor. Start with their California Rosé, my favorite. And if you love white wine, try the Chenin Blanc that got two thumbs up from my husband.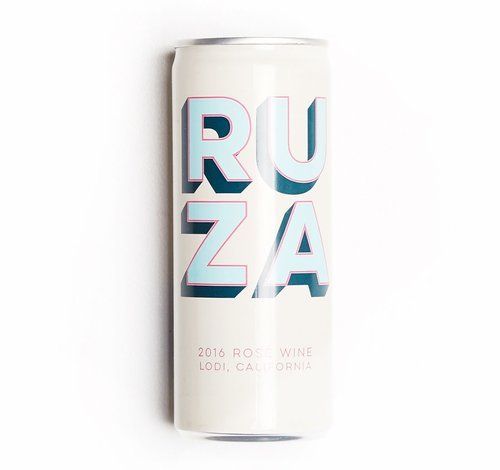 I kept my cans of Ruza rosé wine on the top shelf of my fridge, where it gets so cold it almost freezes. When I popped them open, the drink was bright and spritzy, fruity and delicious. Also, the mod graphics made me feel very hipster cool, even though I was in bed by 8:30 pm watching Netflix.
Related: Tropical cocktail recipes done right: with umbrellas, without syrupy sweetness.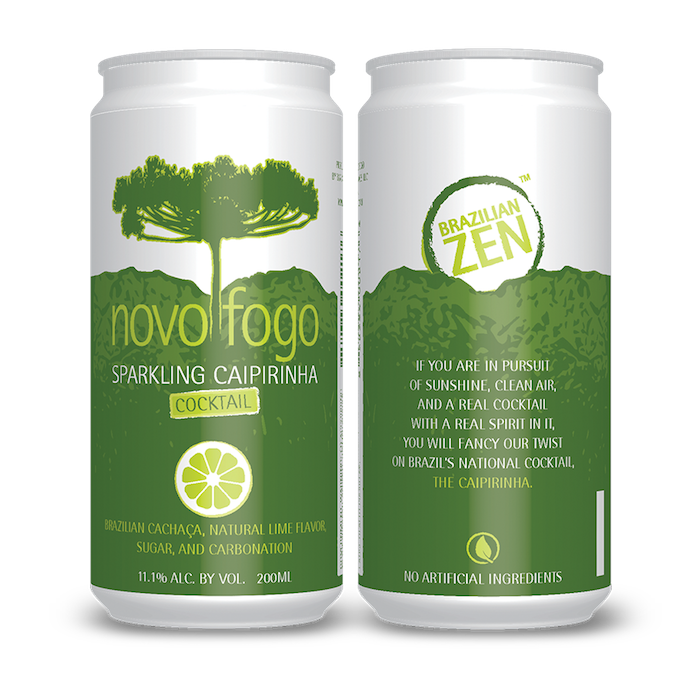 We had mixed opinions about the Novo Fogo Sparkling Caipirinha, which has gotten great reviews from every place from Eater to Zagat. First: They could really improve their can design, which just isn't as cool as the other drinks we tried. And since canned wine is about the experience as much as the taste, I think that matters. But let's talk taste: My husband enjoyed his can, but my neighbor and I both found it way too sweet. It's a twist on a classic Brazilian cocktail made with lots of lime, but this is not tart at all. To me, it tasted like pear. If sweet is your thing, though, give it a try!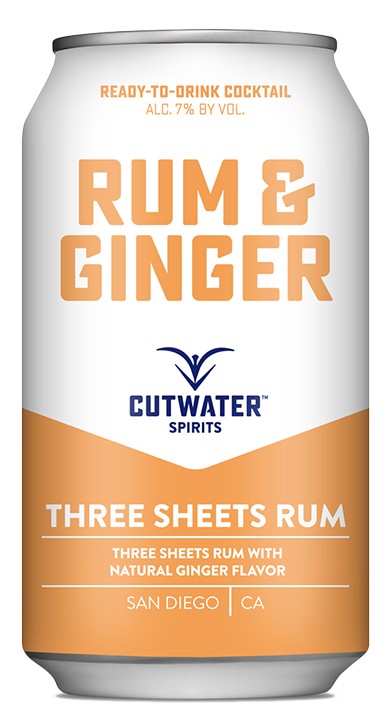 If you like a really strong ginger flavor, try Cutwater Spirits Rum & Ginger. For me, this one needs to go with food because the flavors in the drink are so strong. That said, skip their Rum & Cola. In my husband's words, "It just tastes like a flat Coke." Their Bloody Mary gets rave reviews, though, and I love the idea of keeping cocktails at breakfast time simple by just pouring from a can.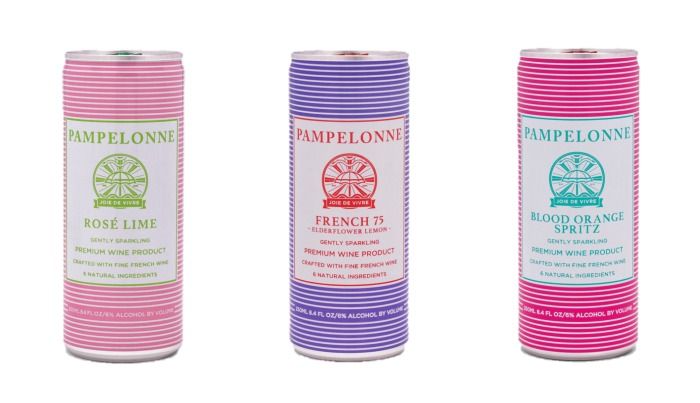 We're seeing rave reviews about the Pampelonne French 75, but it was honestly a bit sweet for me. I preferred their tart Blood Orange Spritz, while my husband's first choice was the Rosé Lime cocktail. That said, these cans are so stylish and beachy that I instantly felt the desire to Instagram them. They'd fit right in at a roof-top pool party, and I felt pretty fancy sipping on it while sitting on my back porch watching the kids play.
Related: Skinny cocktail recipes for warm weather sipping.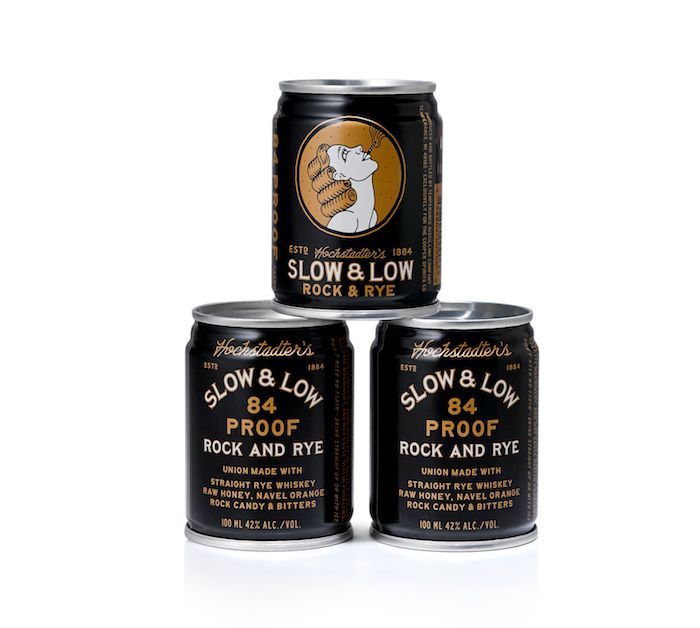 I'm not typically a whisky drinker, but Hochstadter's Slow & Low Rock & Rye was so smooth it could easily become my new drink. It's a rye whiskey Old Fashioned made with raw honey, air-dried navel oranges, angostura bitters, and rock candy (yes, really). Just pop the can and pour over ice. Or, sip it neat. Either way, it's totally delicious.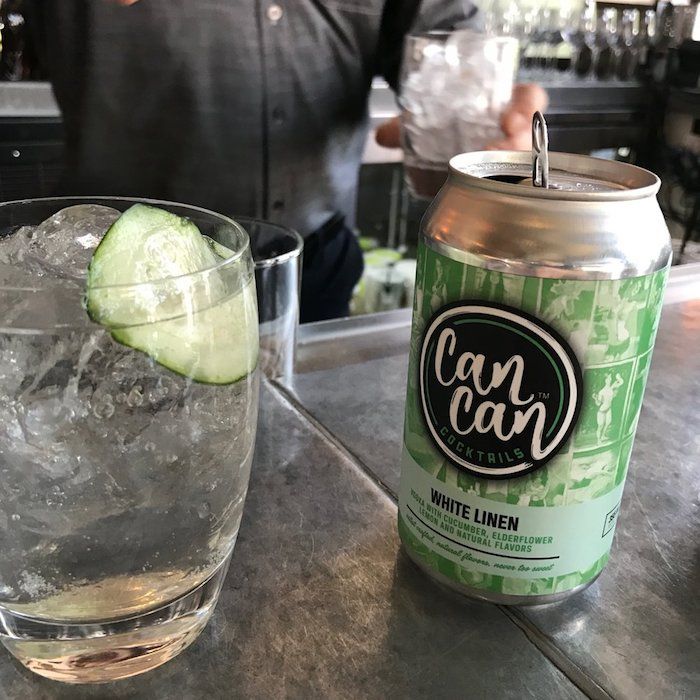 Can Can Cocktails are truly small batch drinks (which means that they're only available locally in northern California), with each can numbered by hand. If you like cucumber, try their White Linen. Even though cucumber isn't my favorite flavor, I went back for more of this drink. And my husband, a Scotch drinker who also happens to love root beer, thoroughly enjoyed his Boar's Bourbon Root Beer. Delish.
Thanks to these companies for sending us samples to try.