I'm sure that I'm not the only mom whose kids try to sneak boxes of sugary treats into the grocery cart when I'm not looking. Right? While I'm not one for a steady diet of processed snack cakes, I do think summer can be a time to splurge. Since one of my favorite "I'm bored" solutions is to get my kids in the kitchen, I found four fantastic copycat snack cake recipes to satisfy their sweet tooth and keep them busy.
Making these will fill up an hour or so of the kids' afternoon and teach them a few skills in the kitchen too. It also gives me a chance to cut back on some of the sugar and all  the preservatives found in store-bought cakes for a healthier made-at-home option.
Not healthy, mind you. Just health-ier. Which is good enough for me.
Top: Cream-Filled Chocolate Cakes | Worth Pinning
Related: Save money with these 9 Starbucks copycat recipes.
One of the best desserts I've ever eaten was a deep-fried Twinkie (yes, I live in the South). If you're jealous — and you should be — this shareable Twinkie Poke Cake at Mighty Mrs. is the family-style version you never knew you were missing. Deep frying it after baking is totally optional, but highly recommended. Ha!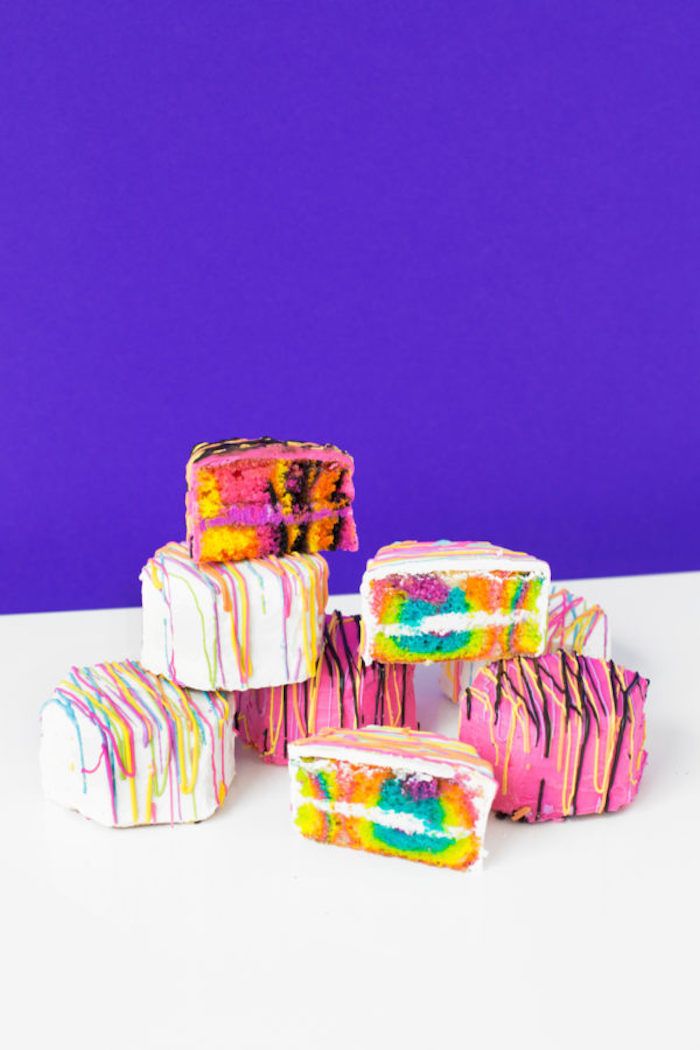 I find it almost impossible to resist zebra cakes, but this recipe for Zebra Cakes, Lisa Frank style at Studio DIY takes it to a whole other level that my kids would find amazing. And making the colorful, swirled batter is actually a lot less difficult than you might think. That said, if you need them now — or the point of going homemade is also to go all-natural — skip the food coloring and make these with plain white batter.
Related: The cutest cookies ever that aren't impossible to make.
I'm not going to mess around when it comes to my personal childhood favorite, Oatmeal Creme Pies, and neither does Jenni at Pastry Chef Online. Her appreciation for the real Little Debbie version comes through in her writing (which brings back so many childhood memories), and the recipe produces a flat, chewy oatmeal cookie that is exactly right.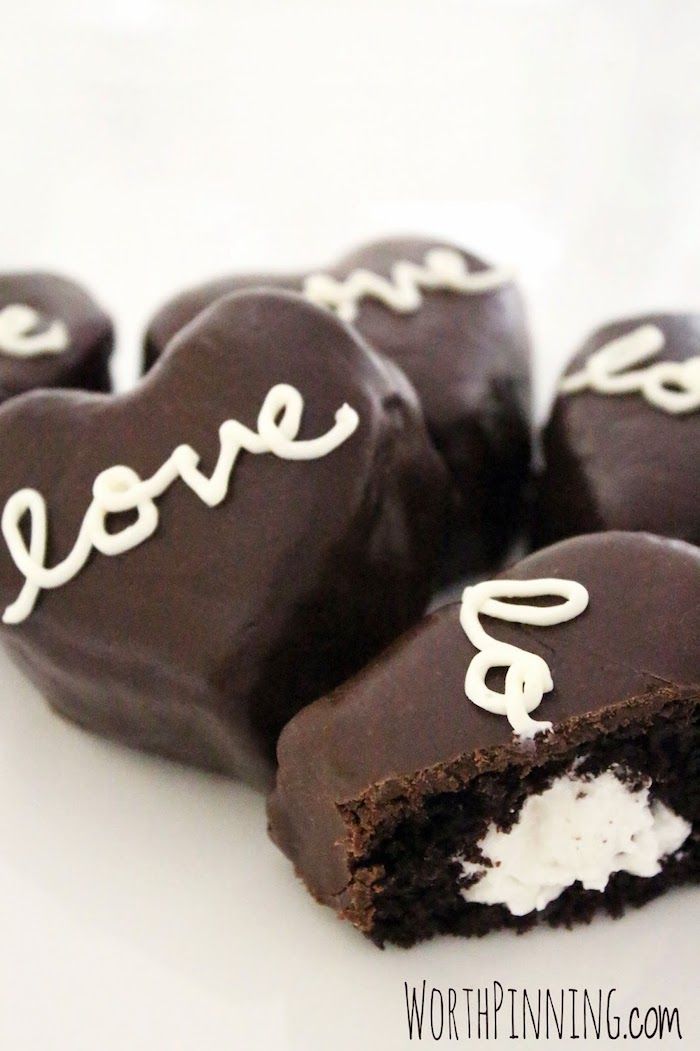 Let's just call these Cream-Filled Chocolate Cakes at Worth Pinning what they really are: Ding Dongs. There are tons of copycat recipes out there, but this one gets that chocolate coating just right. That said, we'd pipe our kids' names onto the cakes…you know, as a preventative measure.
But wait! What about Ho Hos? Here's the deal: I found a few recipes for swiss cake rolls, but they looked so hard that I thought we'd pull our hair out trying to roll up those tiny chocolate cakes, especially with kid helpers. If it's the flavor you want, this Ding Dongs recipe should do the trick. If you just have to have the swiss roll, eh, just buy them.