At CME, we all have a lot of bright ideas for how to use up all that glorious summer produce. From recipes that use veggies in unexpected ways and super fast green beans, to tips for how to get kids to eat veggies once you've served them.
But for this week's project, I set out to find the most fun way to eat fresh veggies yet: dessert!
Whether you're trying to use up the last zucchini from your garden or just a little desperate to add some nutrients to a picky eater's diet, we're pretty sure these eight delicious dessert recipes with vegetables will do the trick.
Of course you still want to serve vegetables to your kids in the non-hidden way. But hey, if adding a little beet juice to cupcake frosting amps up the vitamins in their favorite snack, we're all for it.
Top: Beet Cupcakes | Weelicious 
Related: 5 ways to get kids to eat more vegetables.
Add veggies to smoothie pops

We know that smoothies are a great vehicle for all kinds of healthy add ins, even some that are totally unexpected, so I was glad to see these Smoothie Pops with Spinach and Banana at The Sway apply the same principle to popsicles. Because during this time of the year, I'll take my fruits and veggies as cold as I can get 'em.
Tint cupcake frosting with beets

If you're skeptical about using artificial dyes, these Beet Cupcakes at Weelicious (above & top) are a clever work-around. Plus, they're a smart way to include nutrient-rich beets, which can be a tough sell for a lot of kids (and okay, some adults too). These mimic red velvet cupcakes with a rich texture and cream cheese frosting that's also beet-tinted. All this yum with no Red Dye No. 3? We're in.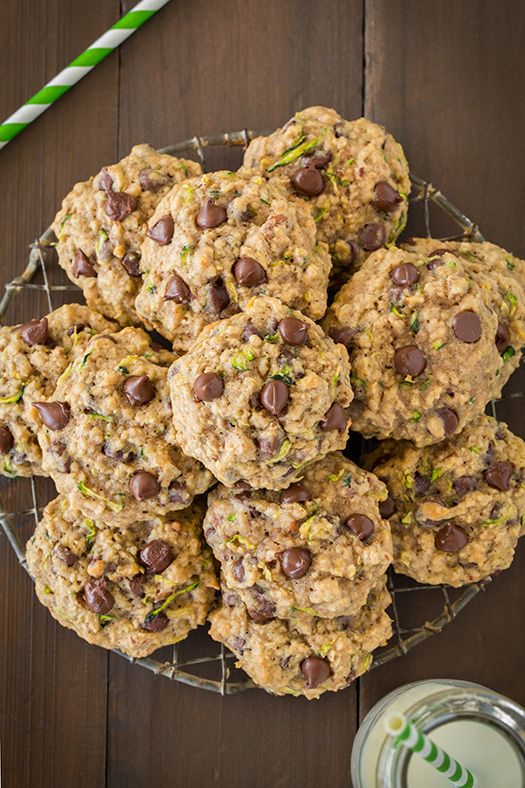 Add shreds of zucchini to chocolate chip cookies
Step aside, zucchini bread. I've just discovered these Zucchini Chocolate Chip Cookies at Cooking Classy and they look amazing. Zucchini's mild flavor makes it a great way to boost fiber without altering taste too much. I also like that this recipe doesn't totally disguise the vegetables, but presents them in a yummy way that might make kids more amenable to eating them in say, a salad, in the future. Hey, a mama can hope!
Related: 8 kid friendly vegetarian recipes for #MeatlessMonday.
Try avocado in a dessert pudding
I may be cheating a little with this Chocolate Peanut Butter Avocado Pudding since it uses avocado — technically a fruit — but hey, can you blame me? Avocado's buttery consistency makes it a go-to add-in for desserts that can use a little extra healthy fat and creamy texture. And because this recipe comes from The Minimalist Baker, we know that it will be totally delicious.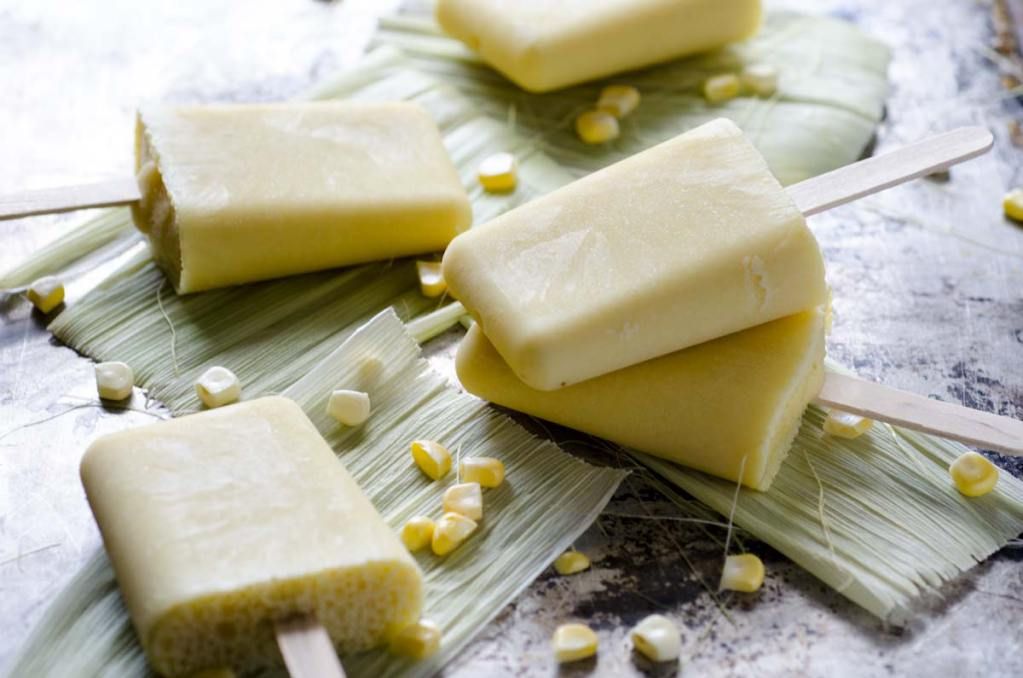 Try sweet summer corn ice pops
We featured these Corn Paletas at Dora's Table in our round-up of unexpected ways to use vegetables, but I couldn't help including them here too. Because paletas. And sweet summer corn. These pops are vegan, plus they only require four ingredients and a small amount of sugar, thanks to the naturally sweet summer veg.
Make cupcake batter with sweet potato
I'm smitten with these Sweet Potato Cupcakes with Salted Coconut Oil Frosting at Veggie and the Beast and am not sure if it's the delicious looking cupcakes or intriguing frosting. I can't wait to give these a try as is, but if you'd rather top these cupcakes with a more traditional frosting, try this super easy Lazy Cook's Frosting that only requires three ingredients and five minutes.
Related: 7 unexpected spring veggie recipes that are way more fun than salad.
Hide cauliflower in a chocolate fruit dip
Okay, so now I have seen everything. I'm completely intrigued by this Cauliflower White Chocolate Fruit Dip at Unconventional Baker. Unconventional indeed! While I admit it doesn't sound like it'll be my own favorite dessert, kids may love it. And if they do, wow, what a fabulous additional way to get veggies into their bodies.
Blend kale, apples, and other veggies into cake batter
I never thought I'd say that I saved the best for last about Kale and Apple Cake with Apple Icing at Veggie Desserts, but it's true! I can imagine that the kale in this recipe adds nutrition and (clearly) a gorgeous color, but not bad taste. From the look of the reviews, it seems I'm right. People who've tried this rave about it. I can't wait to try it and so many other interesting recipes on this site, from White Chocolate Purple Potato Cupcakes to Cauliflower and Banana Bundt with Cinnamon Icing.