Next up in our 2018 Back to School Lunch Guide, we're offering up some inspiration for for those of you with kids who eat gluten-free. Packing school lunches for kids day after day is hard enough, but when you add additional dietary considerations to the mix, it's even more difficult.
So we've got some delicious recipes that are packed with flavor, even for kids who don't have to eat GF diets. Yes, they're really that good. Happy lunch-packing, parents!
Top: gluten-free bento lunch from Lunchbots
Related: On-the-go gluten-free snacks. 5 delicious ideas your kids will love.
We know that Uncrustables has saved more than a few parents some lunch-packing drama. But DIY-ing not only saves you money, but give you the flexibility to address food sensitivities and allergies. If your kids are gluten-free, try these Gluten and Allergy-Friendly DIY Uncrustables from Strength and Sunshine. We might even make a big batch at the beginning of the week, so you have quick lunch box options ready for busy mornings, all week long.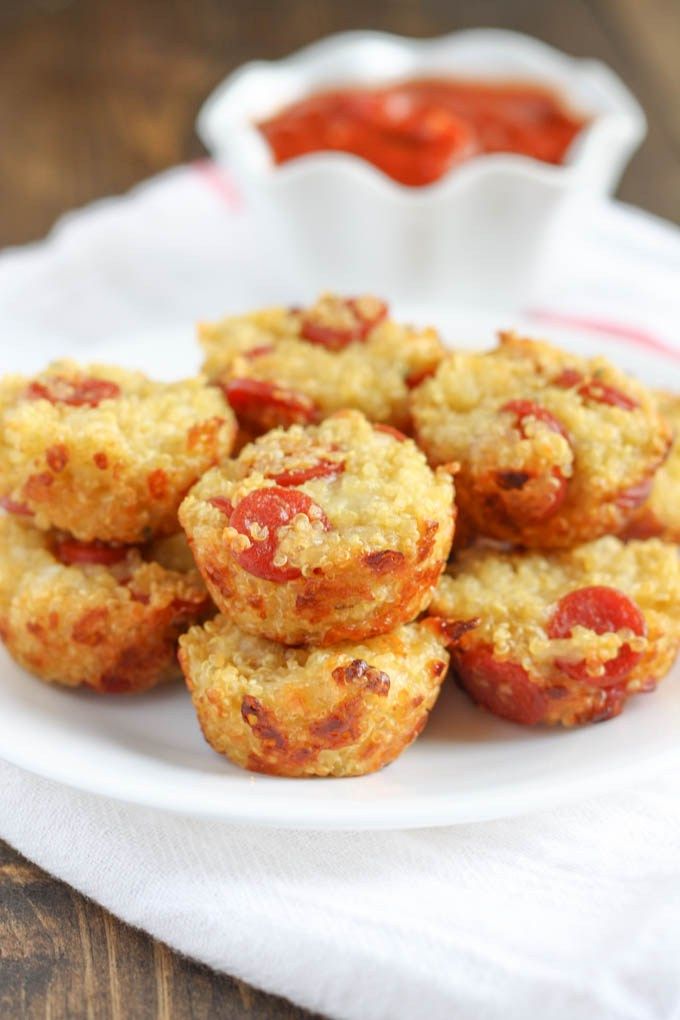 Ah, pizza bagels are a quintessential childhood snack, and these homemade Quinoa Pizza Bites at Live Well Bake Often are gluten-free (yay!) and still packed full of flavor. Dare we say, they're even better than the pre-packaged microwave version? Okay, we'll say it. Gluten-free kids will be psyched to open their lunch boxes and find a bento full of these.
And considering how much protein is in quinoa — they'll get nearly 10g with just a quarter-up — pair it with a glass of milk (8g protein in 8 ounces) and you know your kids will be able to power through the afternoon no problem.
Our kids love making their own yogurt parfaits for lunch, which is a nice sandwich-free lunch idea on its own. This recipe for Blueberry Coconut Granola from Well Fed Baker is made using gluten-free oats, and would make for a perfectly delicious yogurt topping. Of course, you can substitute whatever fruit — fresh or dried — that your kids like, if blueberries aren't their thing. And if they aren't fans of coconut (or they're allergic) then just leave it out. You're in charge, parents!
Tip: Serving with Greek yogurt ups the protein and nutritional value a lot; even more so when you add a glass of milk instead of a juice drink.
Related: The best back-to-school snack products that happen to be gluten-free too
We know what some of you are thinking: Salad? For my kid's lunch? The answer is yes! Many kids' aversion to salad has to do with the leafy greens, but a chopped salad does away with them and can include foods your kids love. For example, use whichever cut-up raw veggies they normally like to eat and toss with some oil and vinegar or a favorite dressing. Our kids love tomatoes, cucumbers, and peppers, so we combine them to make the Chopped Greek Salad here. I add olives for a salty bite; you can also add rinsed, canned chickpeas for extra protein. A fabulous gluten-free . lunch idea!
This PB and Caramel Banana Pizza idea at Katalyst Health looks sooo good — although some kids might prefer their bananas be un-caramelized. (Though we're perfectly good with the recipe just as she wrote it. Wow!) The gluten-free oatmeal crust sounds amazing, and would translate perfectly from breakfast to lunch box. Slice this "pizza" up and wrap it in foil, just like you would a pizza, for a protein-packed, gluten-free sweet treat.
I'm not sure what it is about serving kids' lunches in snack sizes, but they love it. Plus, you can easily customize each meal for each child, like these Gluten-Free Snack Boxes from What Lisa Cooks. They include almonds for some and tomatoes for others. Turkey for some, cheese for others. Because sometimes GF kids are also picky kids. And that's okay.
Related: How to go gluten-free: Comprehensive, real-life tips and recipes from Gluten-Free Girl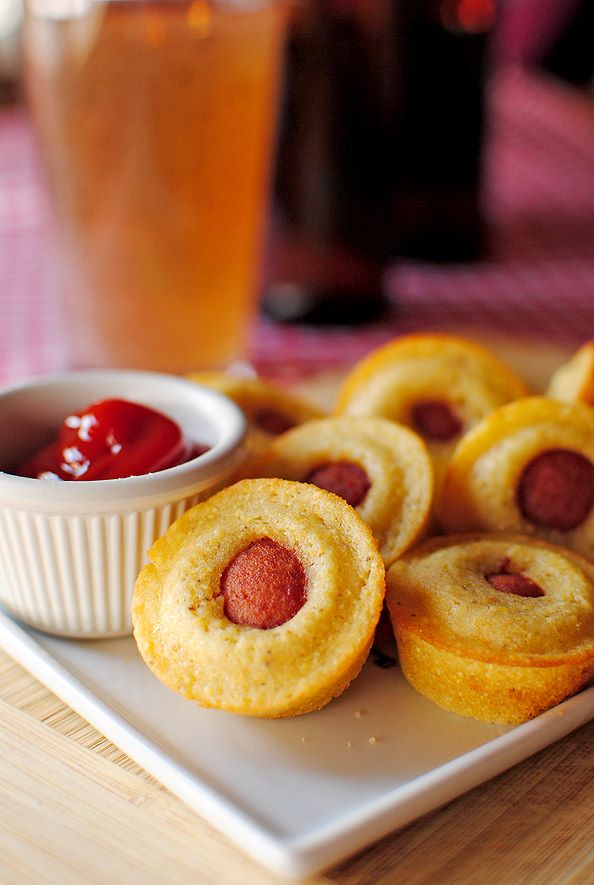 What kid doesn't love corn dogs? But we love that Iowa Girl Eats wrote up this recipe for Mini Corn Dog Bites to work with gluten free cornmeal, so all our kids can enjoy them. Yes! And yeah, we may chow down on a few ourselves, too. They'd also make a smart after-school snack with a nice, cold glass of milk.
We found this tasty lunch in the idea gallery from Lunchbots (the maker of the great bento-style lunchbox seen in the photo) and we love these sandwich-inspired kebabs for our gluten-free kids who love sandwiches, but can't have the bread. So easy, and you can pretty much guarantee no leftovers. Although, we think we'd fill that little round container with dip to help insure those veggies get eaten. Just saying.
PS Lunchbots also makes some excellent insulated drink containers, perfect for packing milk or fresh fruit-and-milk smoothies and getting some more nutrients into that lunch bag.