My kids are getting restless for Halloween, so I'm thinking about pulling together an impromptu pumpkin carving party to hold them over. It's the perfect way to kick off fall and get excited about the upcoming holidays. Even better, it's a low-key, easy kind of party to throw, busy schedule and all.
Yes, really.
I've gathered a few of my favorite tips for hosting a low-stress, but still really fun pumpkin carving party for kids, from what food to serve to which tools to have on hand. And I even found some creative non-carving ideas if you don't feel like supervising children with knives all party-long. Which, of course, I totally understand.
– This post has been updated for 2022 –
This post contains affiliate links and some purchases may generate a small commission to help support our team at no additional cost to you
1. Make your pumpkin carving party BYOP
The number one easiest way to keep your party simple—and affordable—is to ask your guests to bring their own pumpkins. Of course, have a few extra for those who forget, but for the most part, it should be pretty easy for your guests to remember to bring a pumpkin to a pumpkin carving party.
Photo by Marilee and The Sea via Unsplash
2. Keep pumpkin carving party decor simple. Really simple.
Photo by Kelly Sikkema on Unsplash
Keeping in mind that your guests will be children—and making a tremendous mess—there's no need to go overboard with decor. Cover tables with butcher paper or newspaper and set out a couple of simple flower arrangements and a few pumpkins for those who forget to bring their own.
If you can host your party outside, definitely do that. Not only is it safer to have some space and fresh air (because germs), pumpkin seed gloop will get everywhere. If you can't, don't be ashamed to put a drop cloth or tarp of some kind under the kids' workspace.
Though I usually carve pumpkins with kitchen knives, using them for your party will limit the number of people who can be carving at once. So, since they're pretty affordable, I suggest grabbing a couple of sets of pumpkin carving tools. These tools will help older kids create more intricate designs on their pumpkins; consider giving the younger ones metal cookie cutters and rubber mallets so that their grownups can help.
And of course, you can't forget buckets for the seeds and goop you'll be scooping out. Fill them with the pumpkin carving tools to start—more easy decor—and then with pumpkin seeds that you can bring into the kitchen for roasting—or hanging out as a parting gift (see tip #5)—later.
If you are outside, consider setting up a hand washing station like this smart one found at Hen and Chicks Barn Market to help clean that a sticky pumpkin mess on little hands.
3. Include no-carve pumpkin decorating options.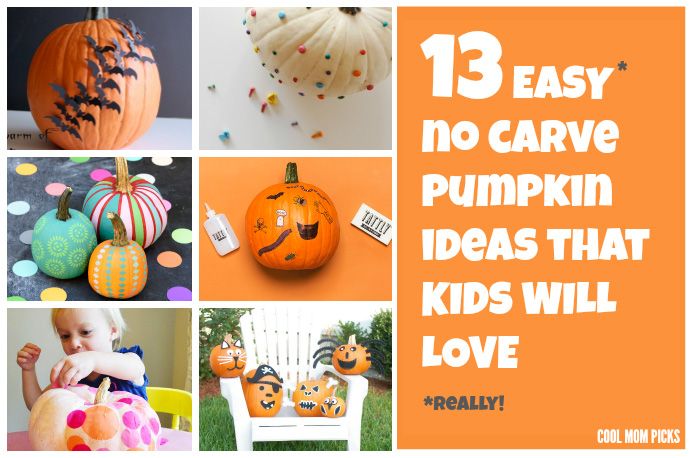 If you have very young kids—or more kids than parents—coming to your party, it may make sense for you to do a pumpkin decorating party instead. Skip the sharp tools and messy scooping, and offer creative ways to decorate without cutting. These 9 cool no-carve DIY pumpkin decorating ideas are easy enough for kids to do themselves (hooray!). And we also found these 13 easy no-carve pumpkin ideas that are truly simple and many don't even need paint. Yay for no mess!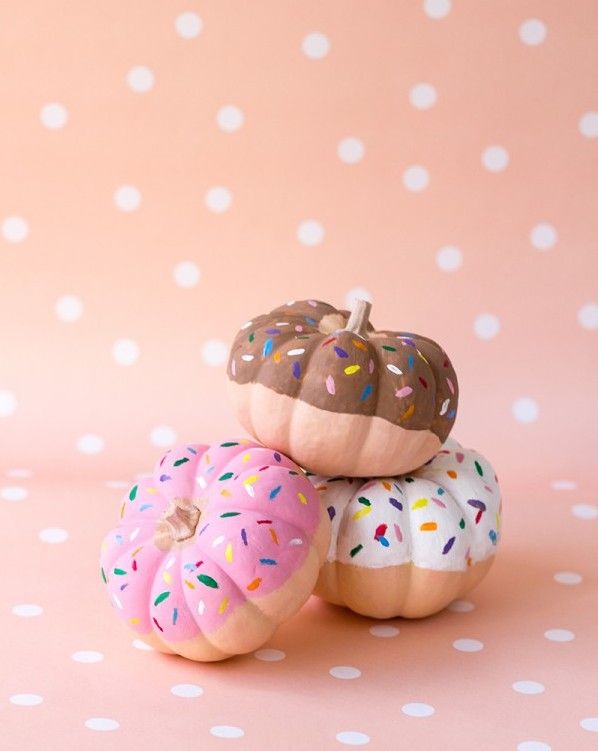 Or if you want to whip out some paint, how cute are these  Painted Mini Pumpkins from Studio DIY. Everyone loves donuts!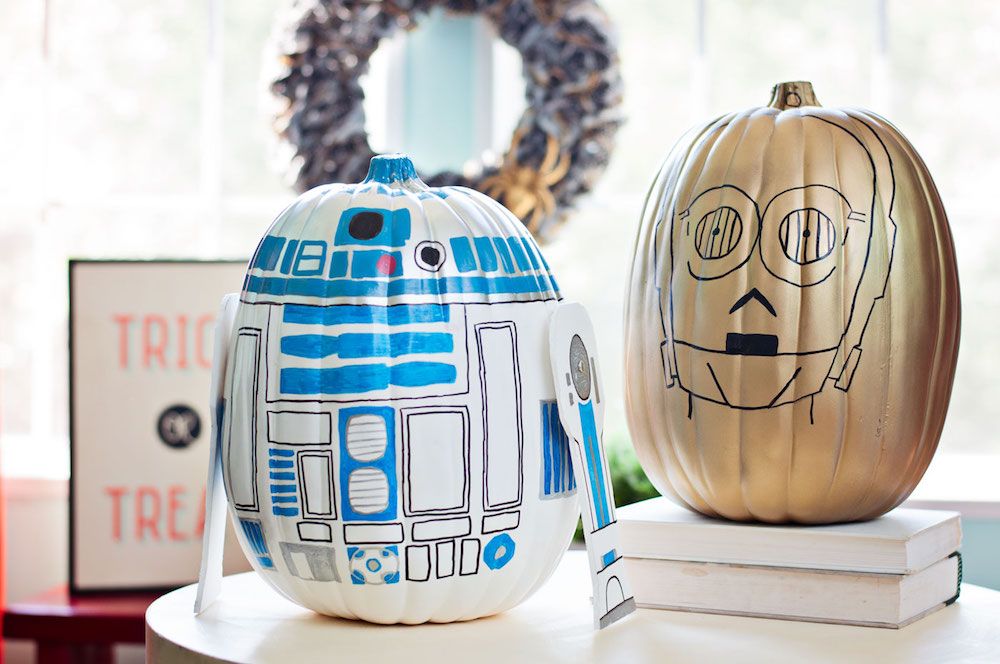 Have Star Wars fans coming to your party? (Believe me, you do.) You have to check out these Star Wars pumpkins from DIY Candy. We also rounded up 29 cool Star Wars pumpkin ideas, many of which don't require carving. So fun.
4. Serve a make-ahead comfort meal

Remember tip number one? A big pot of chili that can be simmering while you set up—or even a couple of days before—is the perfect way to keep it simple. I love this One Pot Chili at Pass Me Some Tasty (pictured) or keep it veg with this Vegetarian Bulger Chili at Turnip the Oven. Either way, set the chili alongside fresh toppings like sliced avocado and jalapeño and let guests build their own.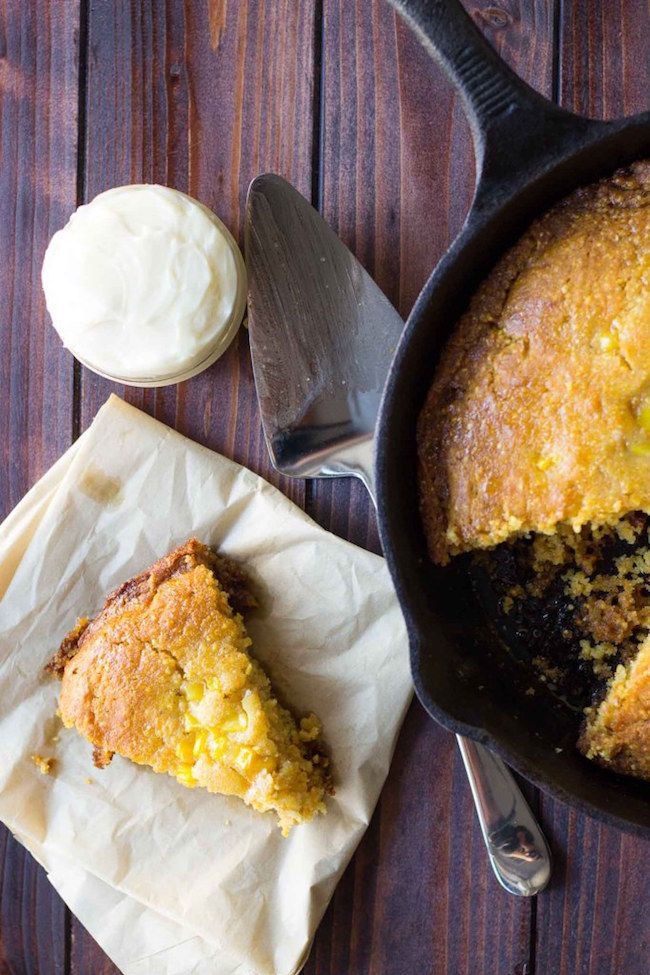 The perfect easy accompaniment for chili is, of course, Skillet Cornbread like this recipe at Fork in the Kitchen. It's truly all you need, except maybe some honey and butter to slather on top. You can quickly bake this up to a day ahead of time, just under-bake it by a few minutes so that it doesn't dry out when you warm it up before guests arrive.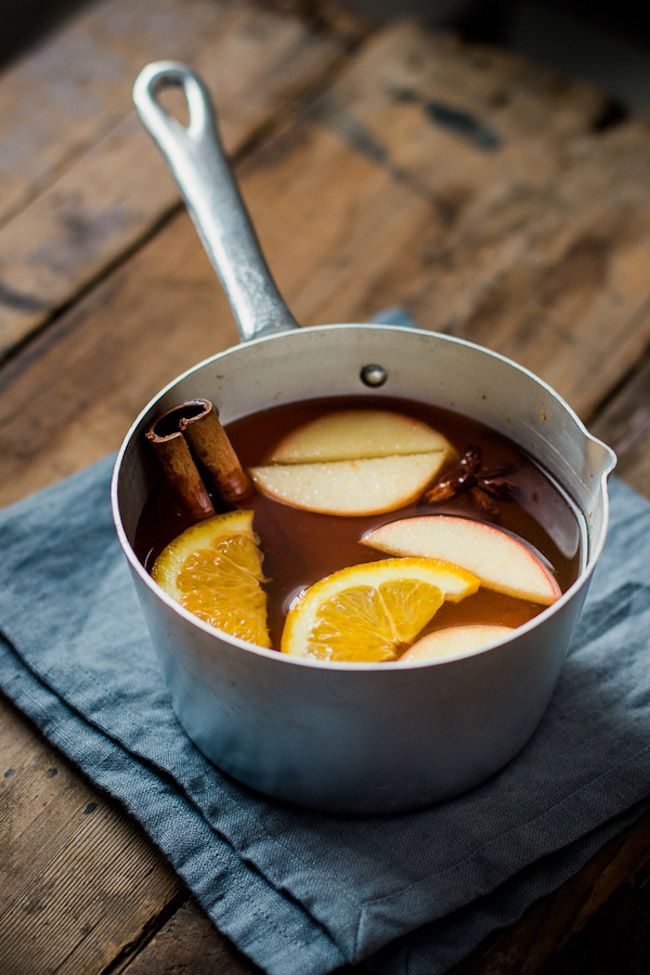 Of course, no pumpkin carving party is complete without warm mugfuls of Mulled Apple Cider. This recipe at Pretty Simple Sweet gives tips on how to prepare mulled cider with or without alcohol, so that all of your guests can enjoy it. A quick tip: I'd recommend dropping a couple of ice cubes in the kids' mugs before letting them take a sip.
If you want a sweet treat, too, tie in some of that yummy pumpkin flavor with these Caramel Frosted Pumpkin Cookies at I Heart Naptime. I recently went to a party where they were served and I could not quit eating them. They're small cookies, so you don't feel guilty downing two or three (or four or five). But make a lot, because they'll go fast.
5. Make good use of those pumpkin seeds!
If you have the kids carve, make sure to have them save the seeds, because yum! Because pumpkin seeds need to dry out completely before baking, send your guests home with their seeds in ziplock bags along with a printed recipe, like Joy Food Sunshine's recipe for Roasted Cinnamon Sugar Pumpkin Seeds (pictured above), in a small metal bucket as a fun party favor. That way they can roast their own seeds at home and remember your awesome party while they do.