I'm usually a decisive person, but when it comes to choosing a recipe for a bake sale at my kids' school, I'm as indecisive as they come. Everything always looks so ridiculously yummy! This year, I'm getting ready ahead of time with these bake sale recipes that I've been drooling over, from low-sugar treats to all-out decadent desserts. And, for the most part, these are easy enough to whip up the night before. Because we know the pain of tucking your kids in at night only to have them tell you that the bake sale is tomorrow.
Related: 7 truly delicious no-bake cookie recipes.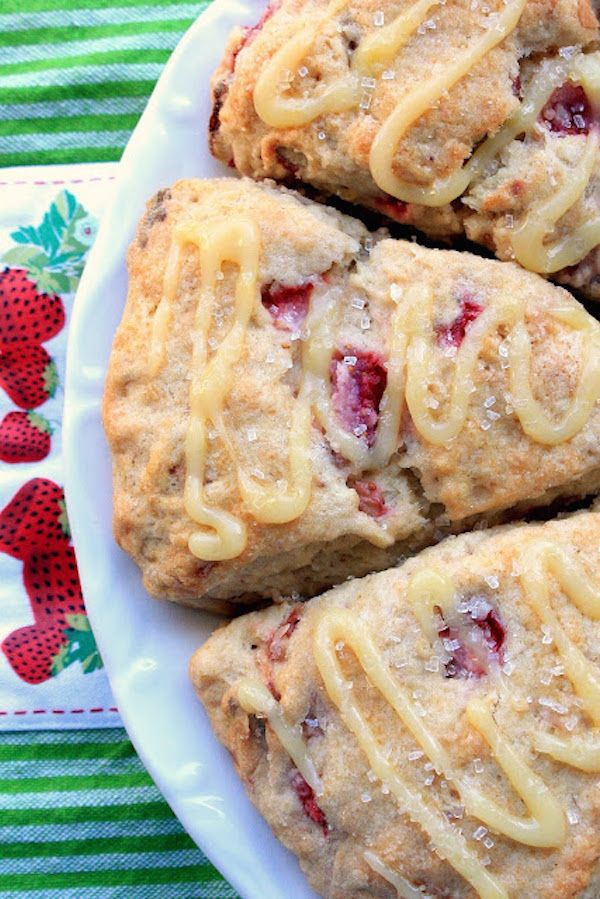 I love a mug of hot tea in the morning, which may explain my love for the oh-so-British breakfast scone. That, or just carbs. This Strawberry Lemonade Scone recipe from Munchkin Munchies has been a big hit with my family, probably because of that delicious lemonade drizzle on top. If your kid is like mine and wants to be sure that you're bringing something to the sale that no one else will bring, this is a great recipe option.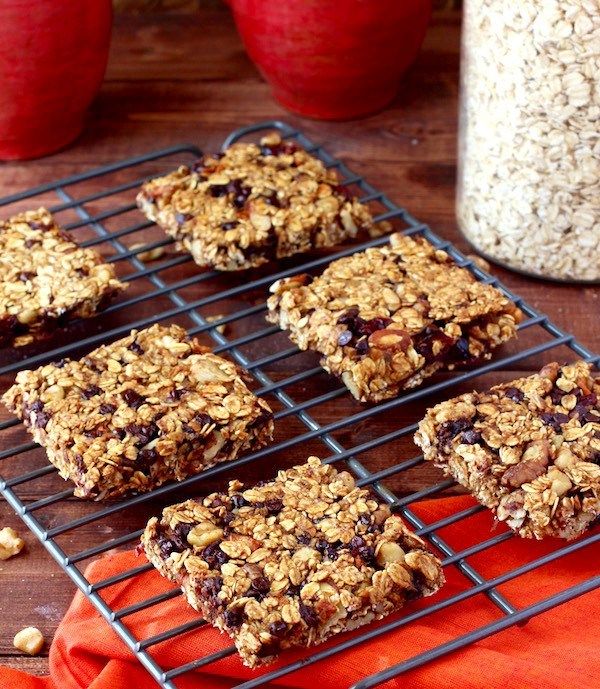 It's pumpkin spice time and I'm digging the Pumpkin Spice Granola Bars at Simply Sissom, which make a great gluten-free option for the bake sale. Honey, applesauce, and coconut sugar are used for sweeteners, so they're not going to give your kids a sugar crash in the afternoon. Plus, those walnuts and almonds will fill them up with protein. Go ahead and make a batch of these now to store in the freezer. They'll be perfect if you get a last-minute bake sale alert from your kids.
Every bake sale needs something that kids are familiar with and you don't get more classic than chocolate chip cookies. If you were planning to make a few dozen cookies, try this hack for Chocolate Chip Cookie Bars at Blue Ridge Babe instead. This recipe saves you time on all that measuring by using a cake mix, then you bake them as a huge cookie slab. Put your kids in charge of cutting and bagging once they're baked. So quick and easy.
Related: Netflix's "Nailed It" is a baking show for the rest of us (and our kids, too).
Banana bread is the best, and my kids always request it with chocolate chips instead of nuts, which is great for bake sales at nut-free schools. I'm sure my kids' teachers will appreciate me sending in these Honey Whole Wheat Chocolate Chip Banana Bread from Ambitious Kitchen, because they use honey and vanilla almond milk instead of the cup of sugar my grandma's recipe calls for. And when you have 20 six-year-olds in your classroom, anything helps. By the way, don't be afraid of the blog name; the prep for this recipe is simple.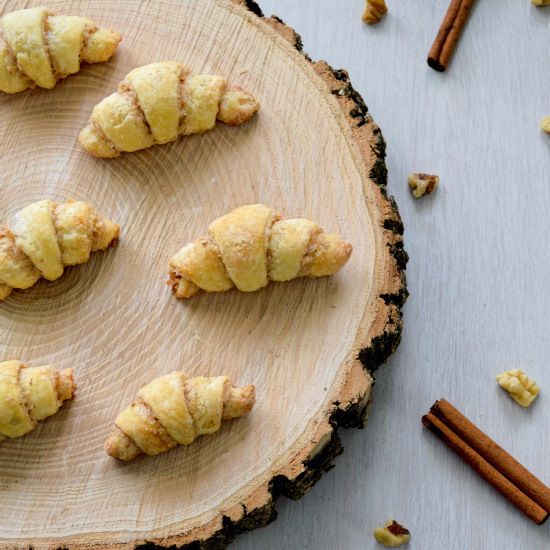 Rebekah at Kitchen Gidget shares her Grandma's Butterhorn Cookies recipe, which are the perfect fix if you want that cinnamon roll taste without hours of prep. This butter cookie recipe is worth making from scratch, but if your kids tell you about the bake sale at the very last minute, you can use canned crescent rolls or prepared pie crust instead (we love the all natural kind from Immaculate Bakery)—we won't tell.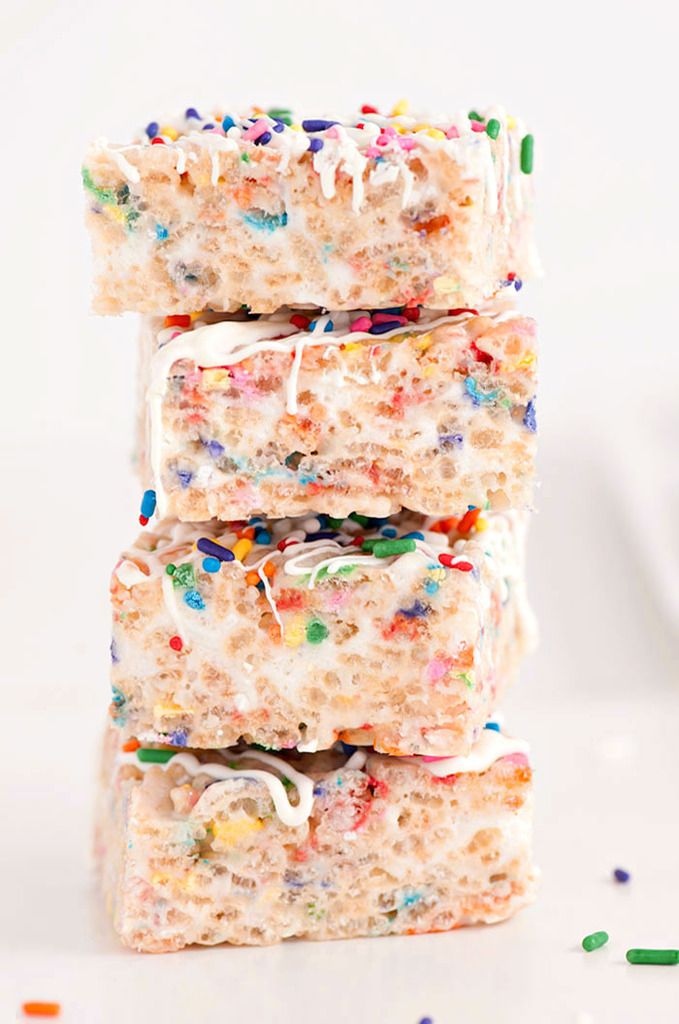 Who wants boring old Rice Krispies treats when you can have awesome Funfetti Rice Krispies Treats? Plus, no baking required. Thank you, Sprinkles for Breakfast. This just made us the coolest parents ever.
Related: Princess cupcakes, because the world could always use more.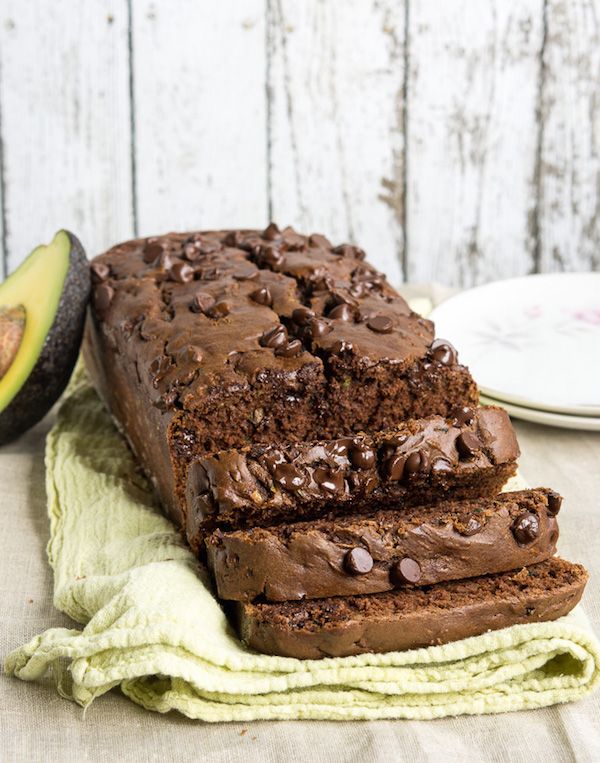 We eat a lot of zucchini bread in my house. I love it because—yay!—the kids are getting some veggies. They love it because—yay!—two cups of sugar. I'm thinking it might be time to switch things up and see how this Double Chocolate Avocado and Zucchini Bread at I Wash You Dry goes over. The avocado will certainly make it moist, and the chocolate chips will probably cover any evidence of healthy ingredients.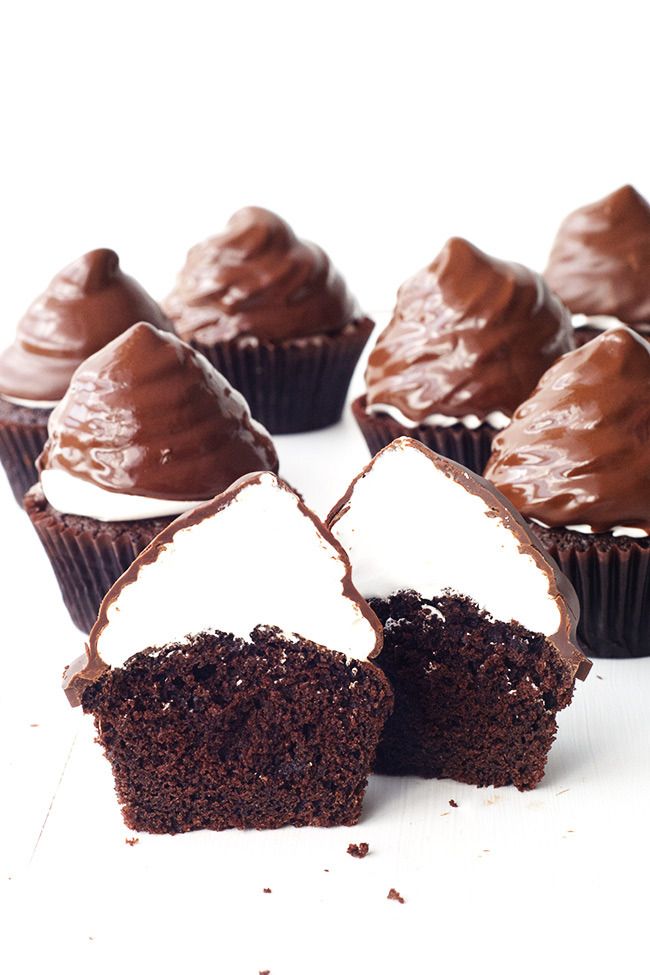 If you're the type of parent that frequently gets told, "I don't know how you do it all," I think you should channel that energy into making these Chocolate High Hat Cupcakes at Sweetest Menu. With an indulgent layer of homemade marshmallow creme, I admit that the recipe is not simple but, whoa, how good do they look? And—here's the easy part!—you can hack the recipe using cake mix and store-bought marshmallow creme. (Watch who can do it all now!)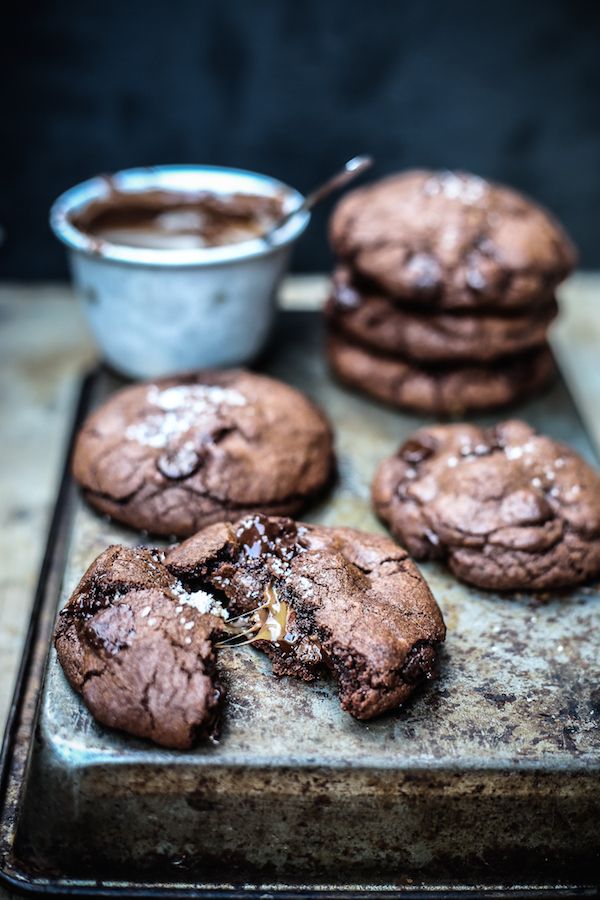 Another mouthwatering recipe for you baking wizards (or over achievers?) is this Salted Caramel and Nutella Stuffed Double Chocolate Chip Cookie (above and top) by Izy Hossack at Top with Cinnamon. These are not easy either and, sadly, I have no hack, but I couldn't leave these out. Just look! There is a video tutorial that  you'll definitely need but, you guys, these cookies are the real deal. In fact, if you master them, I say skip the bake sale and open a bakery instead.