It's summer and I feel like celebrating. Maybe it's because I finally feel like we're in the swing of things. Or maybe it's because it's my birthday weekend. (A big one, too!) It doesn't really matter, because anytime is a good time to celebrate with funfetti. So come up with a good reason to celebrate—anything will do—and whip up one of these easy funfetti recipes.
Happy whatever makes you happy!
Related: Super cool dinosaur birthday party cakes and cupcakes that are super easy to make.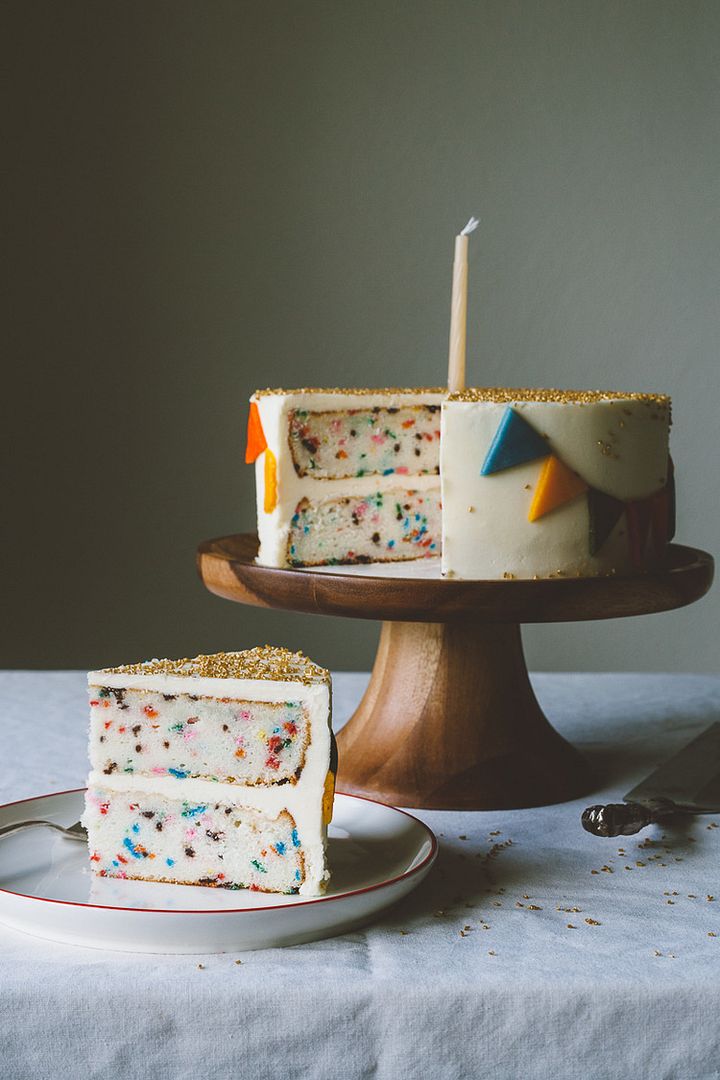 Seeing that it's my birthday weekend, it's only right to start with a Funfetti Cake (above & top). I love this one from My Name Is Yeh, one of our favorite food blogs and since I'm the birthday girl, that's the one we're serving. Plus, it comes with super useful notes on what kind of sprinkles to use to get the perfect funfetti look.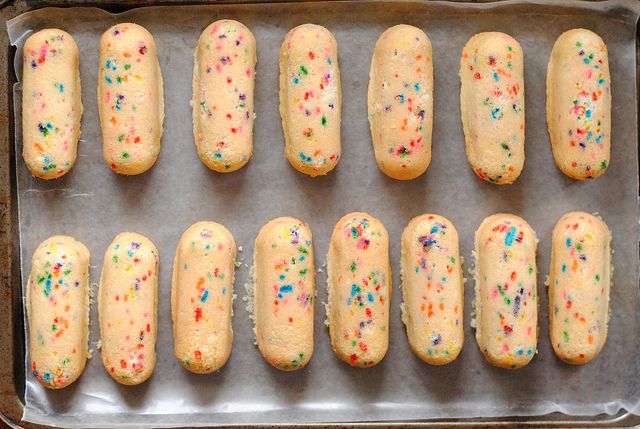 In the spirit of funfetti, get whimsical with your baking and skip a traditional cake for these Funfetti Twinkies at Tartlet Sweets. A little involved, I'll admit, but super fun, right?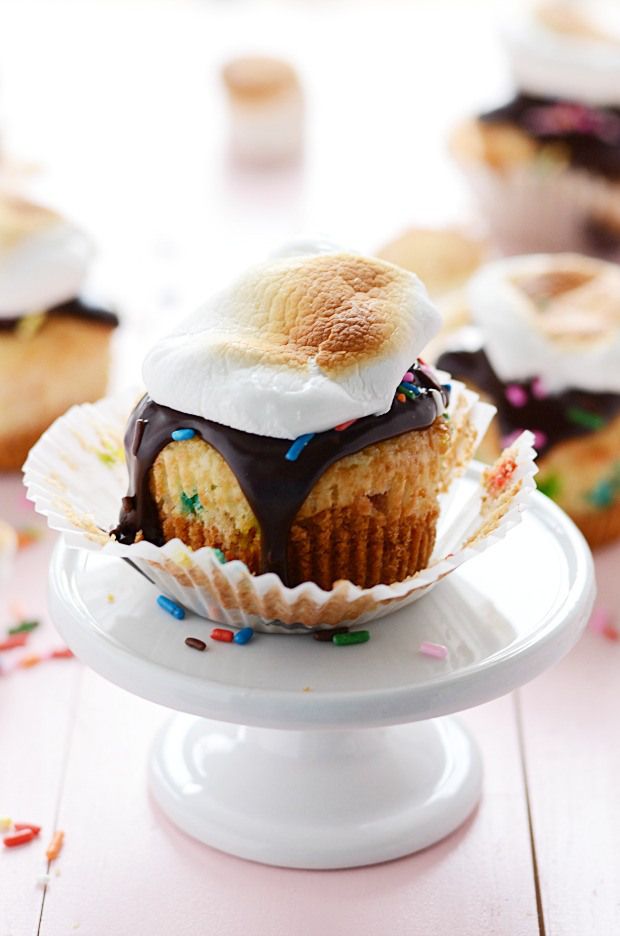 These Funfetti S'mores Cupcakes that we found at Something Swanky are whimsical in a totally different way. A mouthwatering mash-up of everyone's favorite campfire sweet and colorful funfetti cupcakes, this treat has it all. Especially for a summer birthday like mine.
Related: 9 mouthwatering s'mores recipes that don't require a campfire.
I love the simplicity of this Funfetti Shortbread at Fork To Belly. A simple cookie is the best way to show off colorful sprinkles. That, and shortbread is always scrumptious.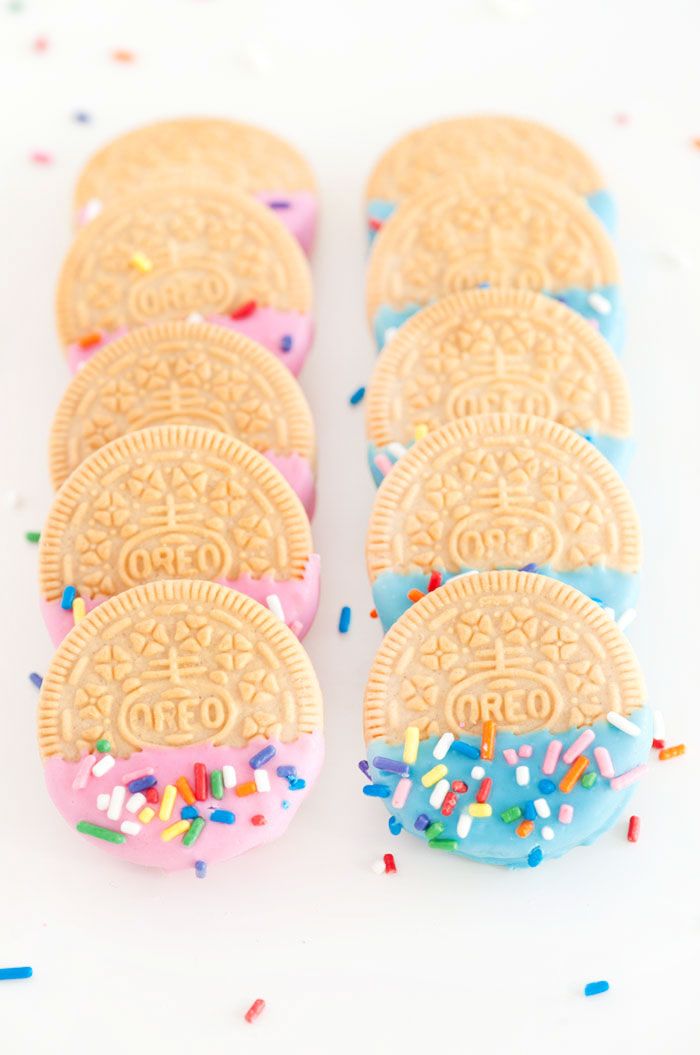 If I was having a birthday party and was still, uh, underage, I'd definitely want these Confetti Oreos from Sprinkles for Breakfast at my bash. They are adorable, surely delicious, and easy to make. My mom would have appreciated that back in the day and, if you end up making these, I'm sure you will, too. Or, even better, have the kids make these with you.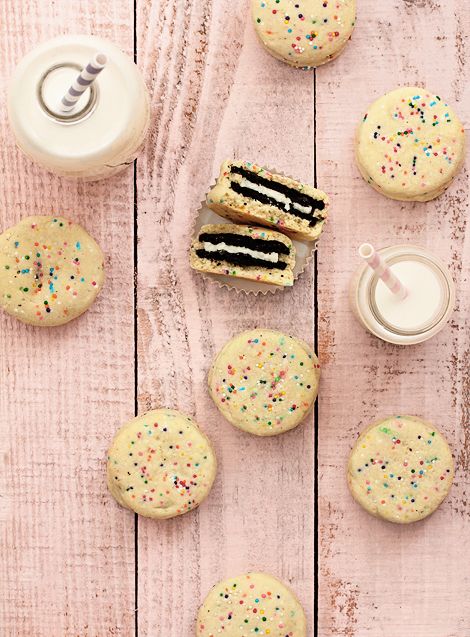 While we're talking Oreos, we can't skip these Oreo Stuffed Funfetti Cookies at Bakers Royale. These are a little more work than just dipping Oreos in colorful melted chocolate, but oh what a glorious surprise when you bite into them!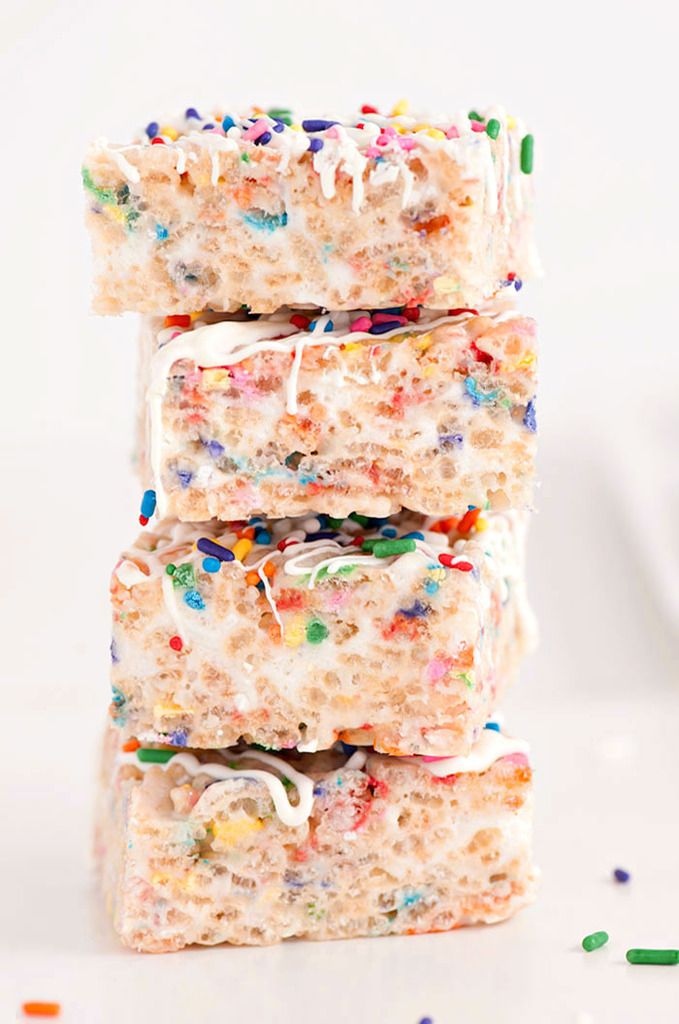 If you don't feel like baking, these Confetti Rice Krispy Treats also at Sprinkles For Breakfast are awesomely festive, and we all know how easy rice krispies treats are to make. These would make a great addition to any dessert table or even make a great party favor.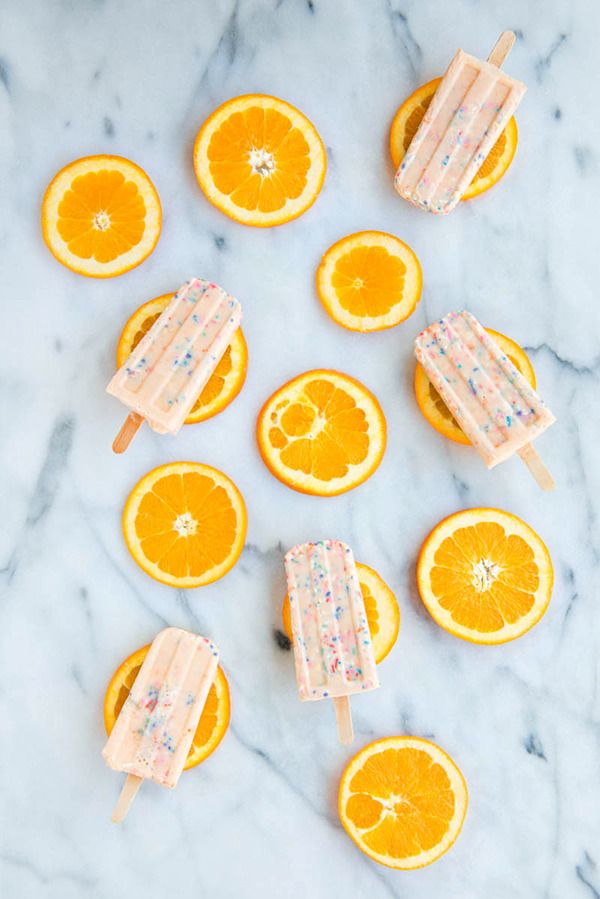 If you don't want to touch the stove at all, whip up these pretty Funfetti Creamsicles at Studio DIY. These taste as good as they look made with fresh orange juice and lots of creamy coconut flavor.
Related: 10 easy, healthier popsicle recipes for kids that let you say yes to frozen treats all summer.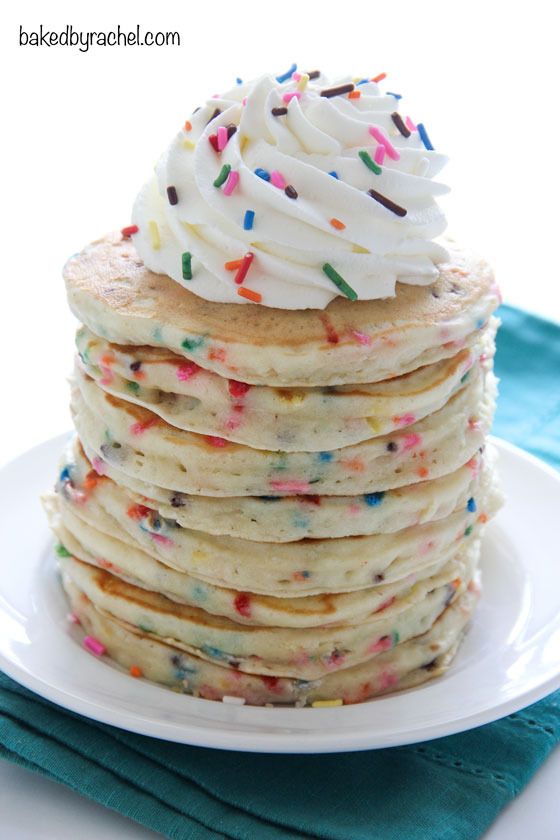 Last, but not least, if you want to treat someone to funfetti in the morning—because it's their birthday, the first day of school, you love them, or any other reason—try these Funfetti Cake Batter Pancakes at Baked By Rachel. I'm not normally a cake mix kind of girl, but it does strike me as appropriate to make funfetti pancakes taste like birthday cake, so why not.