Last week I skipped kid-friendly drinks because coffee cocktails. This week, it's all about the mocktails. These non-alcoholic Halloween drinks are perfect for kids, especially if you're having a Halloween party. And even if not. I know my monsters wouldn't say no to single one of these festive sips!
Related: 8 Halloween cocktail recipes to die for.
The Vampire Cocktail that we found at Self Proclaimed Foodie is one of my all-time favorite Halloween finds, so I'm thrilled to see that the ladies from Made From Pinterest came up with a non-alcoholic version. These Bloody Shirley Temples are perfect for a Halloween party and so easy to make, too. Plus, your younger guests get to take home a fake syringe. It may not seem like a big deal to you, but I guarantee the little take away will make their day.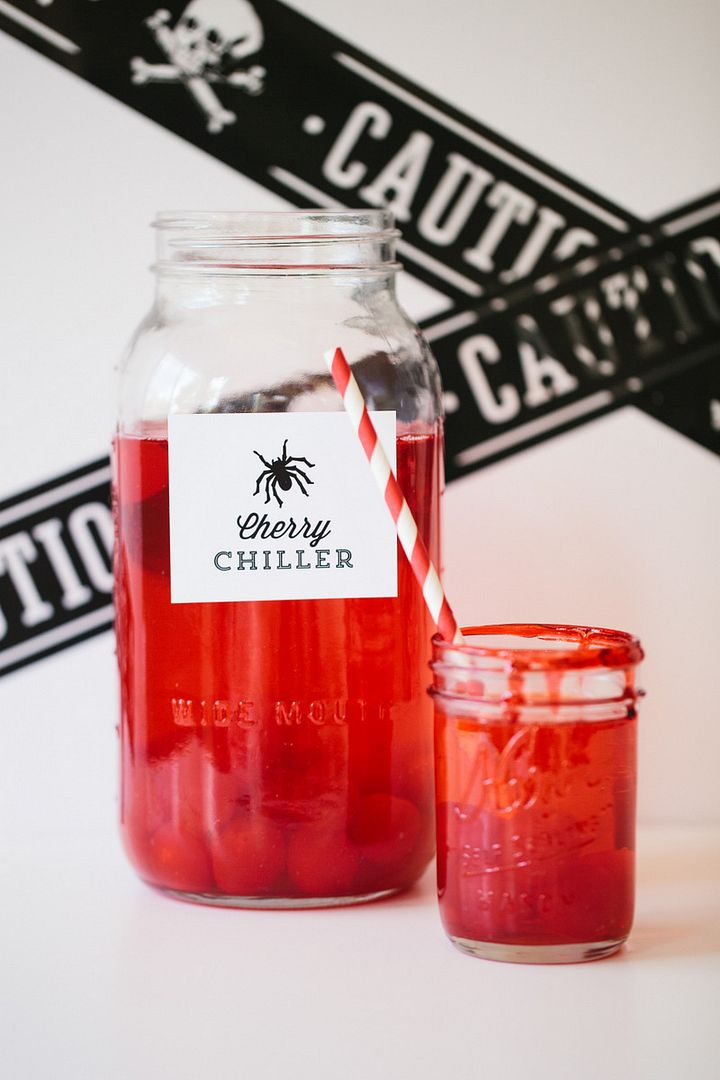 If you'd rather do the mixing yourself, use soda and grenadine to make a big batch of this Cherry Chiller Halloween punch at The Tomkat Studio where you'll also find instructions on making a bloody rim and a downloadable label.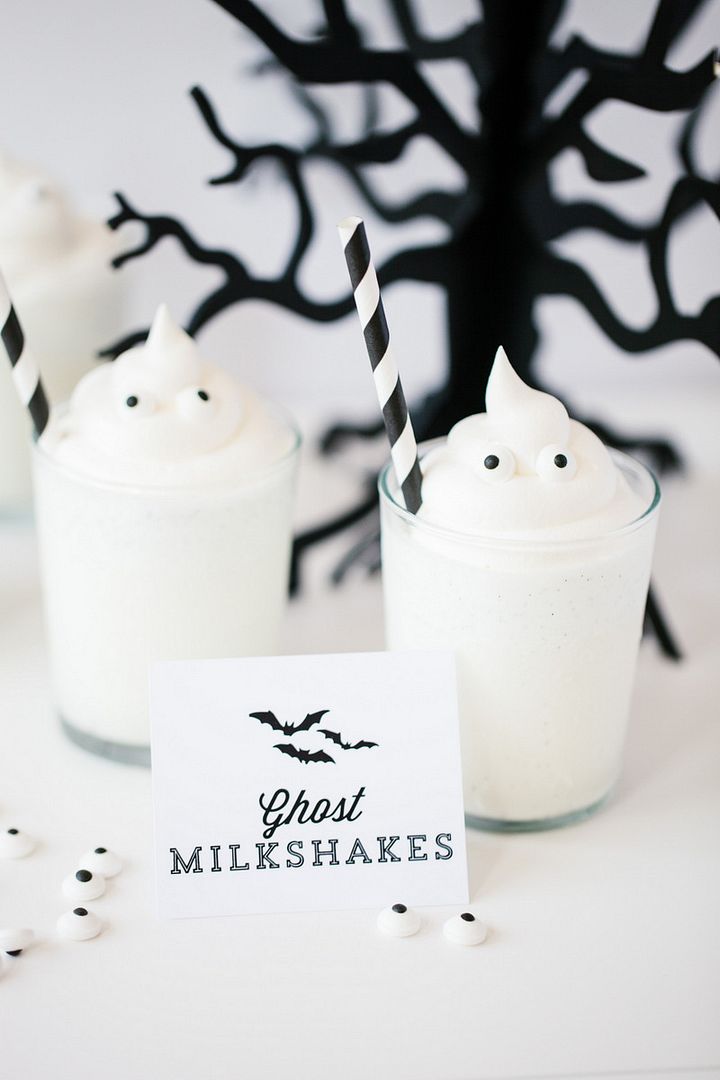 While at The Tomkat Studio, you should also check out these adorable Ghost Milkshakes for a friendlier sip that will surely make little ones happy. I love the idea of serving them in shot glasses to keep the portion just right for little ones who will undoubtedly also be eating candy.
Related: Amazingly easy Halloween party recipes that make you look like a super chef.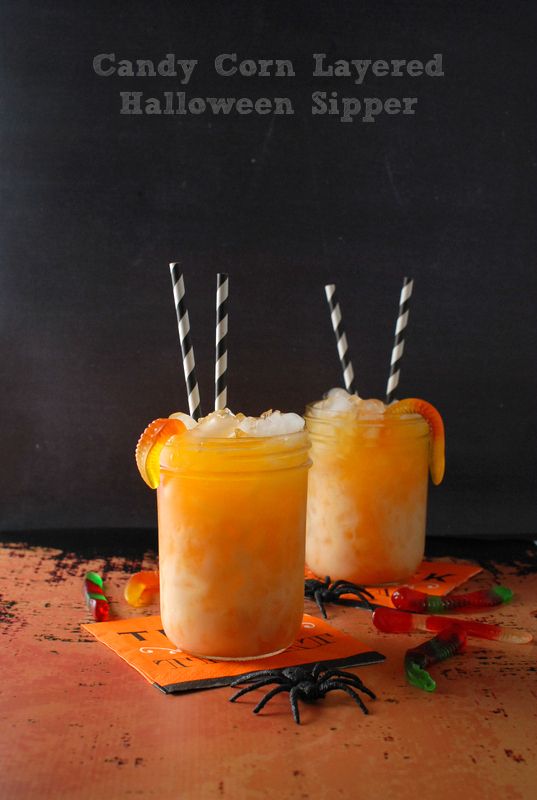 It's not Halloween without candy inspired food and drink like these Candy Corn Halloween Sippers at Boulder Locavore. Most of the candy corn drink recipes I've come across involve gelatin—I'm glad that these don't. Though there's nothing wrong with the occasional gelatin dessert, I prefer my drinks without the stuff (perhaps a bad Jell-o shot memory?). Instead, this is made with drinks that layer well to give a candy corn visual and lend an unexpected tropical taste.
I've kept it kind of classy so far—you know, for Halloween—but here it is: the sugar loaded candy soda drink. This easy Halloween drink at A Girl and a Glue Gun is made with all the things Halloween is made of and, truth be told, just looking at it hurts my teeth. But, hey, it's once a year. Let the kids make their own and behold what comes of this recipe.