Last week was all about non-alcoholic Halloween drinks, so this week we're boozing it up Halloween style. If you're having a party with grown ups, we think a selection of both cocktails and mocktails is the way to go—and there's no reason for the kids and non-boozy drinkers to have all the fun. These creepy—but sophisticated!—Halloween cocktail recipes will help get the party started in more ways than one.
Related: Creepy mocktails and other non-alcoholic Halloween drinks for kids.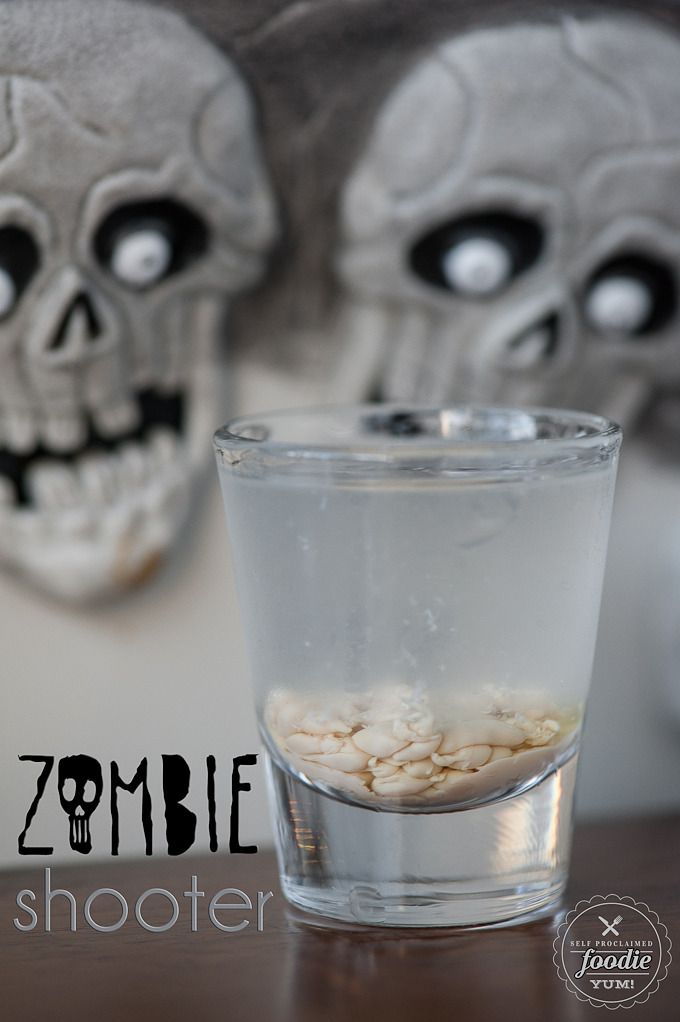 We found our favorite Halloween cocktail last year at Self Proclaimed Foodie, so it was the first place I returned this year. Krissy does not disappoint with this awesomely fun Zombie Shooter. You only need 3 ingredients to make this Halloween cocktail and not one of them is zombie brains.
Related: Halloween cocktails to die for. 
I love the simplicity of this Raven's Wing Cocktail at Kelli Hall Design. With nothing more than a deep red drink and clever black garnish, Kelli creates a sophisticated and scary sip that's perfect for a Halloween party. Hop on over to her blog to learn how she pulls this festive drink together.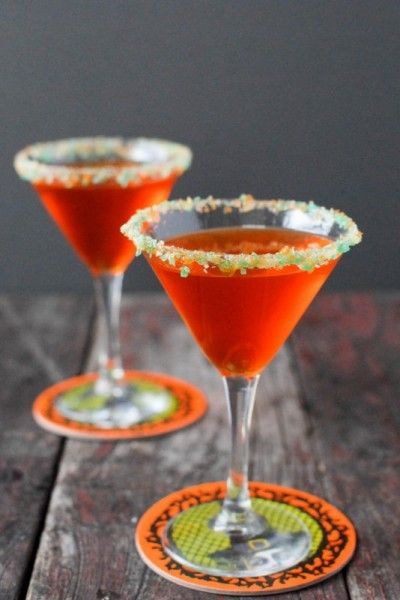 No Halloween is complete without candy corn recipes but, lets be honest, most candy corn drinks leave little to be desired. This Candy Corn Martini at Boulder Locavore is different. At least I think it is. You need a few days to make this since it's all about infusing vodka with candy corn. Beyond that, this is a simple drink without crazy amounts of added sugar. Well, except for the Pop Rocks rim. Come on, it's Halloween, let's have some fun!
Related: 5 candy corn recipes for Halloween—because you can never get enough of a good thing.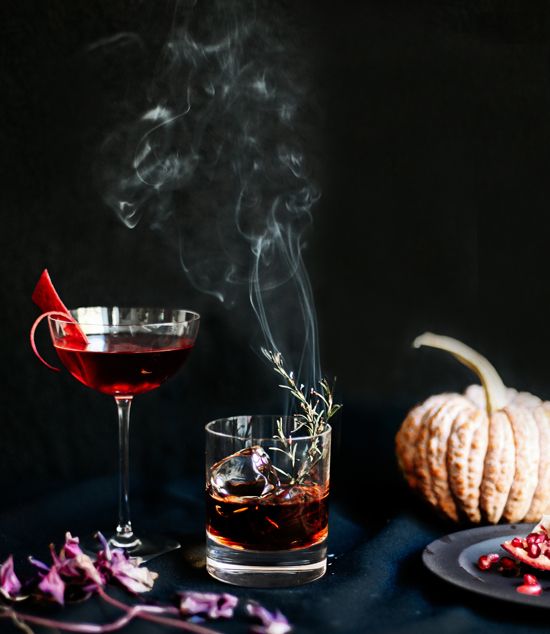 The Halloween creep factor for this Sleepy Hollow Cocktail at Jewels of NY is all about the presentation: You garnish this drink with a smoking sprig of rosemary. If you're a lightweight, the ingredients may creep you out, too. This drink is no joke made with absinthe and mezcal! Sip slowly.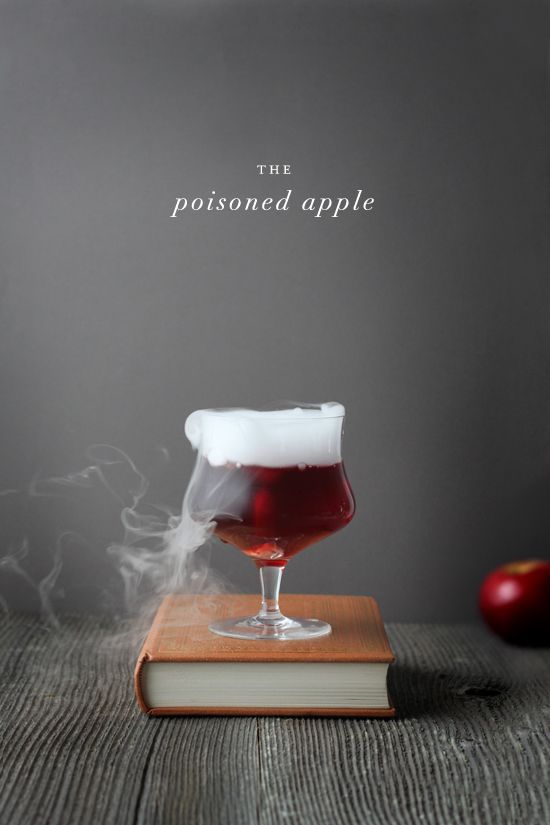 Julep, the Minted blog, has a series of creepy Halloween cocktails that sounds delicious and look gorgeous. Classy, even. My favorite of them is this Poisoned Apple (above & top), a tasty drink full of fall flavor that gets a Halloween twist from dry ice. If you decide to use dry ice, pay careful attention to Kelli's note in the recipe: Use very small chunks and allow them to dissolve before handing over the drink so that you con't cause harm to any one. If you can't find dry ice, well, then you're just left with a tasty drink perfect for the season. Not so bad.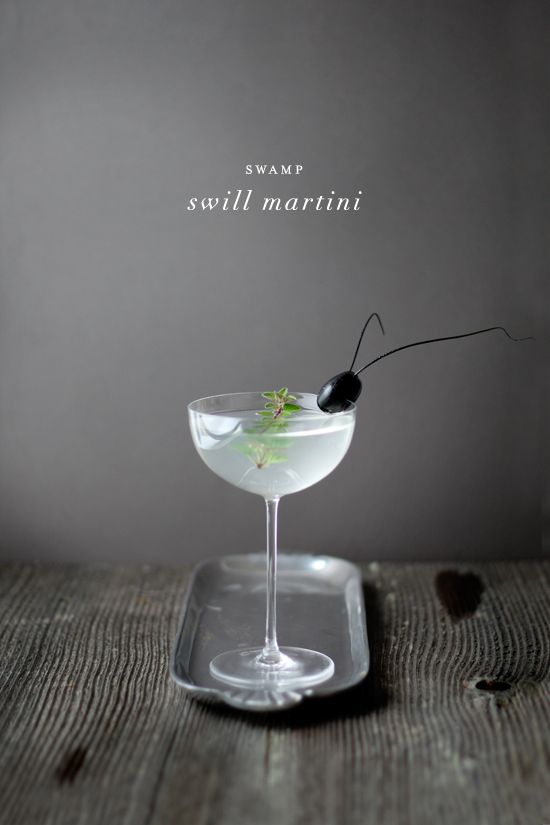 This Swamp Swill Martini is another option from Julep if you can't find dry ice or if you have a thing for gin martinis (vodka works, too). Halloween flair comes from the edible palmetto bug garnish which is super easy to make—and with an olive, too, martini purists.