Some nights—okay, a lot of them—I go to bed dreaming about what I want for breakfast. Usually, it's pancakes. But, alas, morning comes and reality sets in. I'm slow to get up, I waste twenty minutes negotiating an outfit for my toddler, and then I rush to the kitchen to dole out bowls of yogurt. On a good day.
Instead of rushing around and pouring another bowl of cold cereal, I've come up with a new trick: Let the slow cooker do the work for me. Slow cooker breakfasts are especially great right now, as the weather gets cold and the holiday season busier. Prep a few ingredients the night before and wake up to a warm bowl of nourishing oats, a hearty egg casserole, or a comforting bread pudding. Whether for a weekday or weekend, these make-ahead slow cooker breakfast recipes will make rolling out of bed a whole lot easier.
Top photo: Slow Cooker Apple Cinnamon Steel Cut Oatmeal | How Sweet Eats
Related: 11 make-ahead breakfast recipes that will turn super busy mornings into super easy mornings.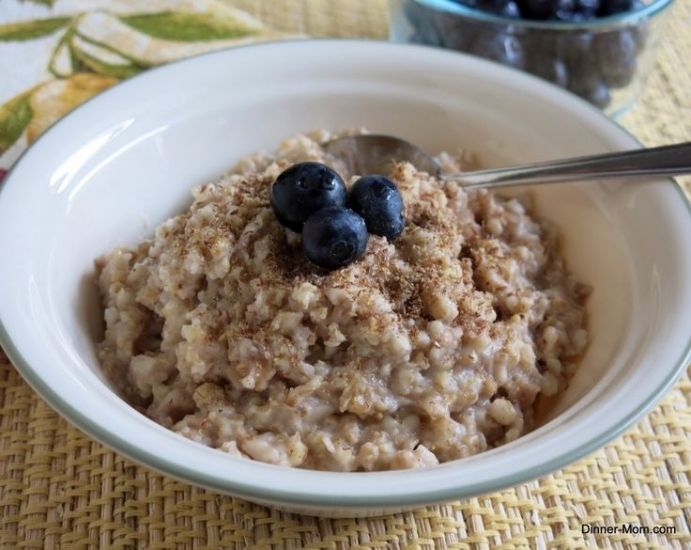 If you are new to making steel cut oats or your family likes things on the simpler side, I like this Crock Pot Steel Cut Oatmeal recipe from Dinner Mom. Marjory gives a basic cooking ratio for feeding four and offers easy tips for mix-ins, sweetening, and even freezing your oatmeal. Waking up on a chilly Monday and having a hearty bowl of protein and fiber-rich oats is such a awesome way to start the week.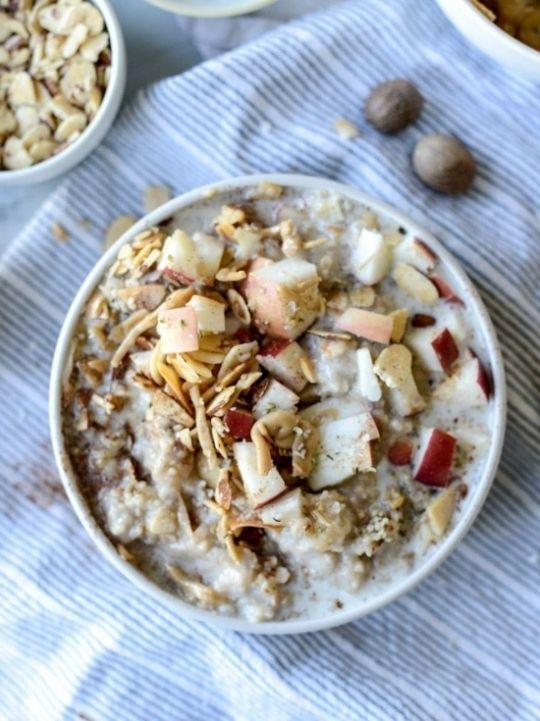 If you are a vegan, hooray! This Slow Cooker Apple Cinnamon Steel Cut Oatmeal recipe (above & top) from How Sweet Eats is written for you. If you are not a vegan, hooray! Me neither. You can easily substitute regular milk, vegetable oil, and butter when she calls for the vegan equivalents. I personally am excited to try this whipped maple cream, but if I'm making this during the week, a little drizzle of maple syrup will do just fine, er, great actually.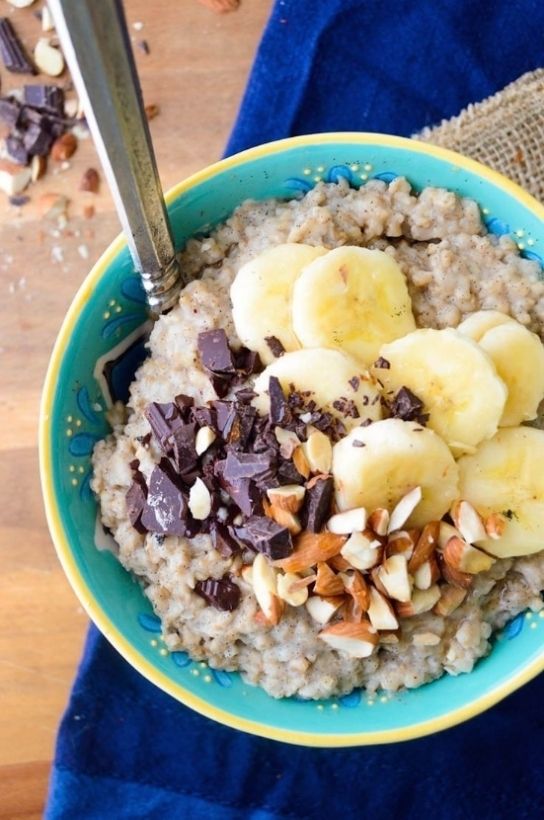 Selena from The Nutritious Kitchen describes her Slow Cooker Vanilla Bean Steel Oats as "maple oatmeal cookie love." Turn off the alarm clocks, people. Almond milk, a little maple, and fresh vanilla will bring the whole family running to the kitchen. Fresh vanilla beans really do add a superior taste and aroma, but I know that they can be expensive. In a pinch, substitute 3-4 teaspoons good quality vanilla extract.
Related: 7 healthy, unexpected twists on traditional hot cereal recipes to warm your mornings.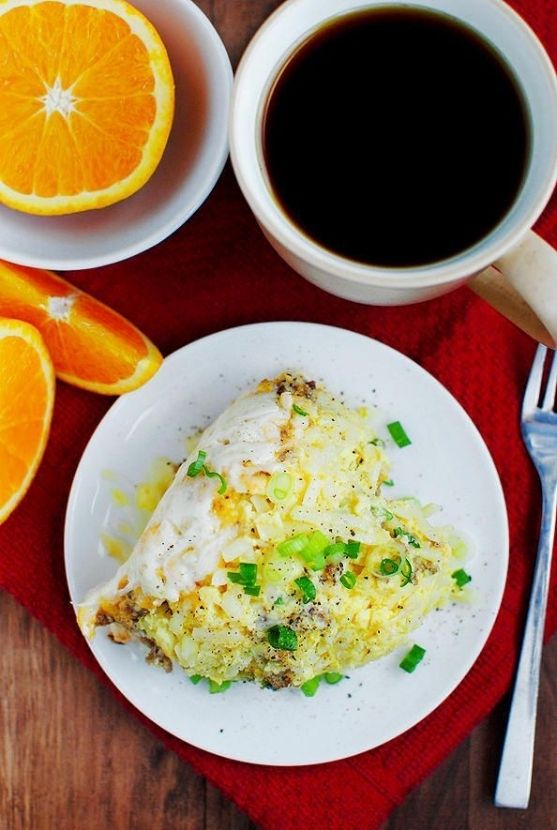 This easy Crock-Pot Breakfast Casserole from Iowa Girl Eats is popular for good reason. Layer hash browns, sausage, eggs, and cheese in the slow cooker, turn off the light, and head to bed. Wake up to everything you ever wanted in a hearty breakfast—without all the pan scrubbing. Note: this recipe serves a lot. If you're not feeding a small lacrosse team, it can easily be cut in half.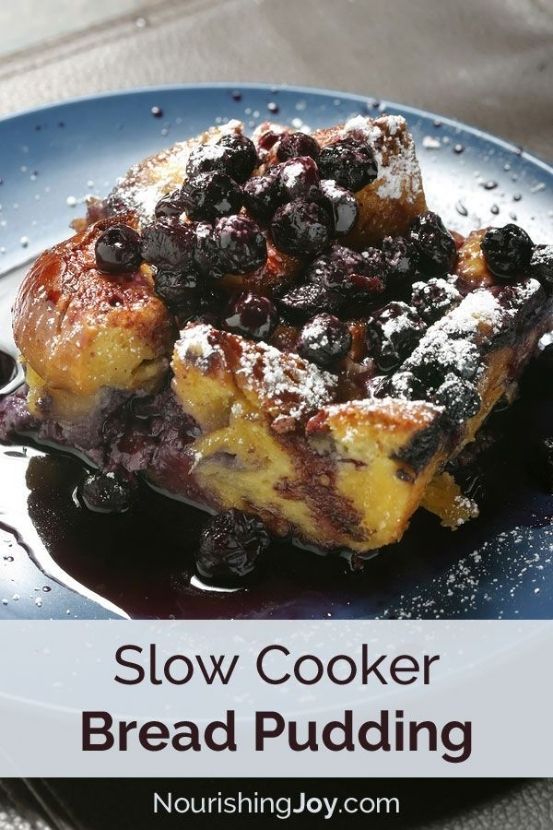 Prepping this Sunday Morning Slow Cooker Bread Pudding from Nourishing Joy is such a cinch that you can make it any day of the week (just don't tell your trainer). I like Kresha's reminder that any stale bread will do. Can you imagine how good this would be with leftover croissant or challah pieces? (Okay, at this point, you're lying to your trainer.) Mmmmm….bread puuuuuudding.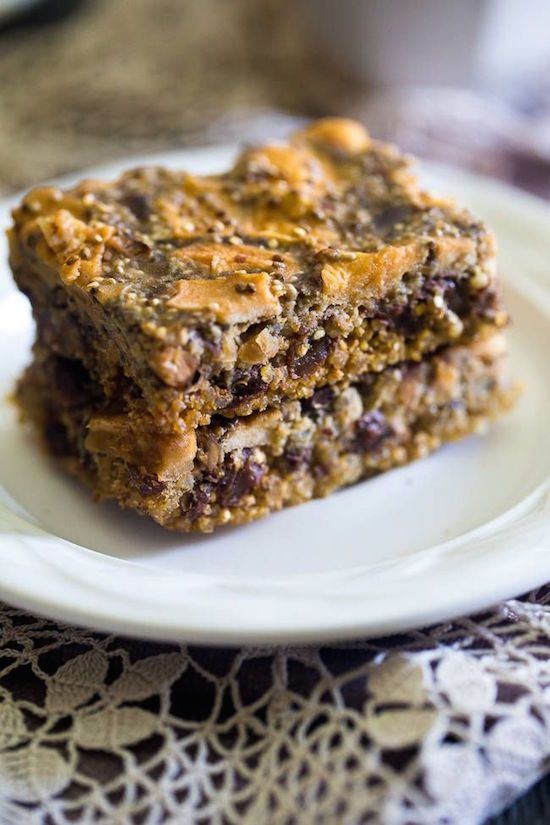 Homemade energy bars are great for those hurried, running-out-the-door mornings. And making these easy prep Slow-Cooker Quinoa Energy Bars from Food Faith Fitness in a slow cooker is genius. Pop these in over the weekend and you have an easy on-the-go breakfast treat or even lunchbox snack. These are especially perfect for those mornings when the snooze button is just a little too tempting.