I am not a morning person. At all. So, as much as the idea of waking up early and scrambling eggs, frying bacon, and whipping up a batch of biscuits for my kids sounds lovely, history has shown that it just isn't going to happen. But that doesn't mean we're relegated to frozen waffles and Pop-Tarts for breakfast. Instead, I'm planning to whip up a few of these recipes on the weekends and in the evenings (because I am a night-owl) to have breakfast ready to go on busy school day mornings.
Or, even better, I'll get the kids to help me make these after school and we can chat about their day while we cook.
Top: Paleo Berry Muffins | Better With Cake
Related: 11 make-ahead breakfast recipes that will turn super busy mornings into super easy mornings.
Zucchini bread is my kids' favorite treat. In fact, it was my daughter's birthday "cake" one year. The citrus burst of flavor in this Lemon Zucchini Bread at Two Peas and Their Pod would be a delicious way to start the day. You can always leave off the lemon glaze—or just use less—if you want to lower the sugar content.

I'm a big fan of all the protein that my family gets from granola bars, but oof they can get expensive, so I love this recipe for copycat KIND granola bars at Chef Savvy. They look just like the real thing and by our rough calculations, the sugar content per bar is lower too. Of course, you can skip or go light on that chocolate drizzle for an even healthier option.

These gluten-free, paleo Berry Muffins at Better with Cake (above & top) look so yummy, and they're a great healthy start to your morning. I plan on making a batch (or two) at night and have a feeling that they'll be all gone by the time the bus arrives.
Related: 7 easy breakfast recipes kids can make themselves (no cooking required, no cereal in sight).

We typically think of quiche as a brunch food, but I think a hefty slice of this Quiche Lorraine at Recipe Tin Eats would be a great, protein-rich way to start a busy weekday. Use a store-bought crust to make cooking easy, then set the cooked quiche in the oven to warm while you get dressed, or zap it in the microwave for an even quicker reheat.

Kids love Pop-Tarts, but they're pretty much awful for you. And while these Homemade Berry Pop Tarts at Food Fanatic aren't necessarily a super healthy start to your day, they're much better than the packaged version, even if you sub in an all-natural, store-bought pie dough. And who says that you can't have a treat every once in a while. (Especially on those days when you're running really late and the treat is also easy to take on the go!)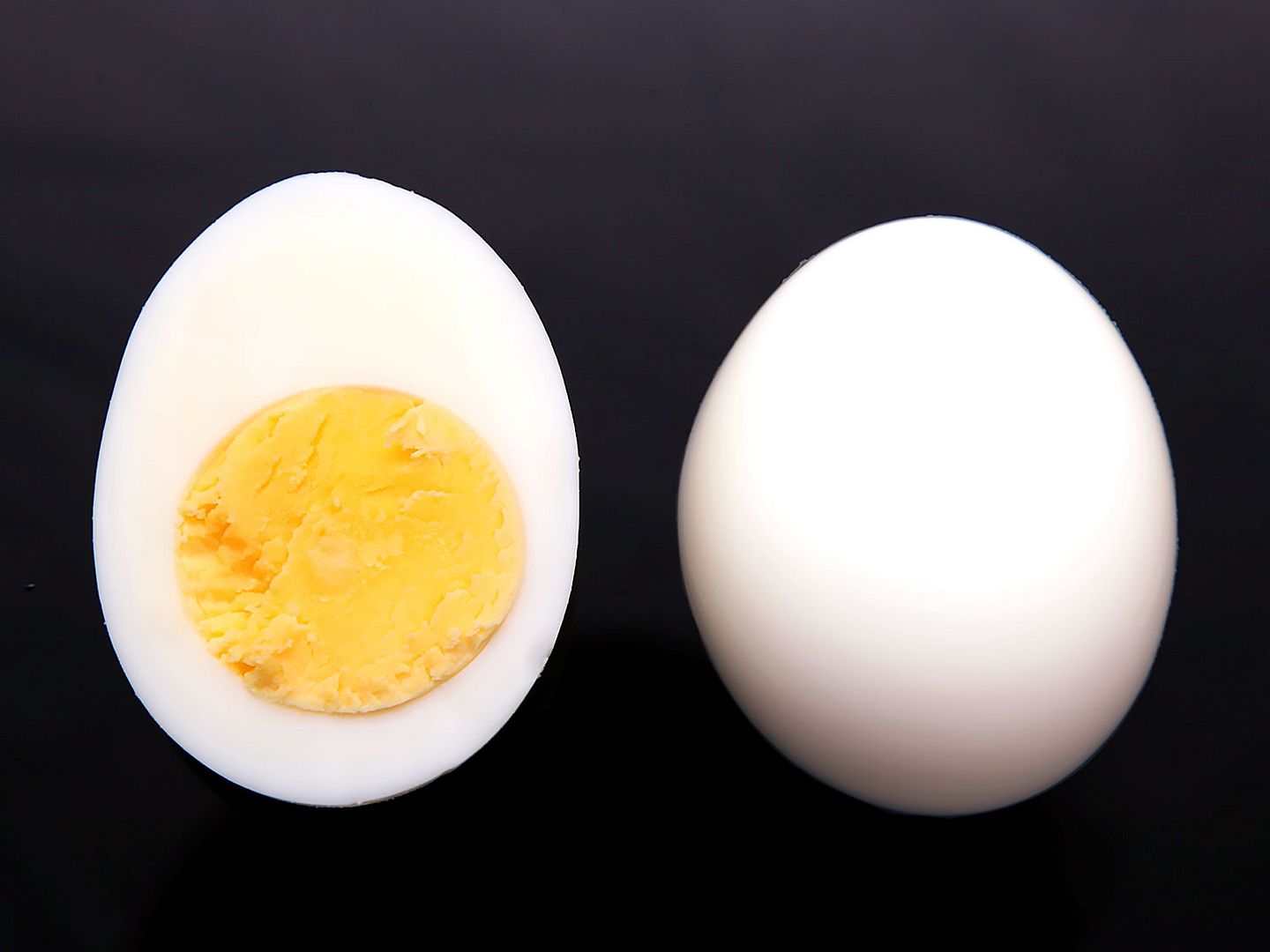 Of course, there's always the good old boiled egg. We shared tips for how to get perfect hardboiled eggs that we found at Serious Eats, and I keep a bowl of them in my fridge for quick, high-protein snacks and a ready-made breakfast. They're honestly a life saver.
Related: How to cook and peel a perfect boiled egg.

Okay, okay—pancakes aren't exactly make-ahead. Or are they? I've made big batches and frozen them overnight for a homemade breakfast that my kids can pop into the toaster on their own to reheat. Or you can make this batter for Oat Banana Nut Pancakes at Mindy's Cooking Obsession the night before and leave it in the fridge, so that all you have to do is pour and flip in the morning.

Every once in a while, a batch of these Baked Cinnamon Donuts at That's Real Yummy would be a special treat in the morning. Serve them with eggs—either scrambled, if you're a morning person, or ones that have been hardboiled ahead of time—for a slightly more balanced breakfast.
Related: 6 slow cooker breakfast recipes for when breakfast needs to be ready when you wake up.

Popsicles for breakfast? Sure, why not! These breakfast Granola, Pudding, and Fig Popsicles at Paper 'n Stitch are so smart. Fruit, granola, and yogurt come together to make a pretty healthy breakfast, and putting them together on a stick is a really easy way to eat it on the go, especially early in the school year when it's still hot out. Of course, you can use any fruit if figs aren't your thing. That said, these look delicious just as they are.