We're in the middle of pumpkin spice season and everything from my coffee to my cookies are now laden with sugary pumpkin flavor. But let's not forget the savory side of pumpkin, which is arguably yummier and (obviously) healthier too. Of course, I've been roasting up butternut squash for fall meals for years, but after a little research, I found that pumpkin has fewer calories and carbs and less sugar and sodium than butternut squash. (Though, fewer vitamins and minerals, too, for the record.)
Since it's a fairly even switch in terms of taste, I'm going to try cooking with pumpkin more this fall, starting with these tempting savory pumpkin recipes. I'll begin with the ones that call for cubed pumpkin to use up all the pumpkins we picked up at the patch, then move my way to recipes that call for canned, because what could be easier?!
Top: Thai Pumpkin Soup at Fusion Craftiness | Pumpkin Pretzel Sticks at A Kitchen Hoor's Adventures
Related: All the pumpkin spice recipes that you actually want to eat.
Chicken with Pumpkin and Mushrooms | Photo: Kwestia Smaku
This Chicken with Pumpkin and Mushrooms at DVO looks delicious and, once you cut up the pumpkin, is easy to make, even on a busy weeknight. But cutting a pumpkin! It's actually not very hard—easier than cutting a butternut squash, if you ask me—and it's a great way to use up all those pumpkins you picked up at the patch. You can even prep the pumpkin ahead of time and save the pre-cut cubes in your fridge for three days until you're ready to throw this dinner together.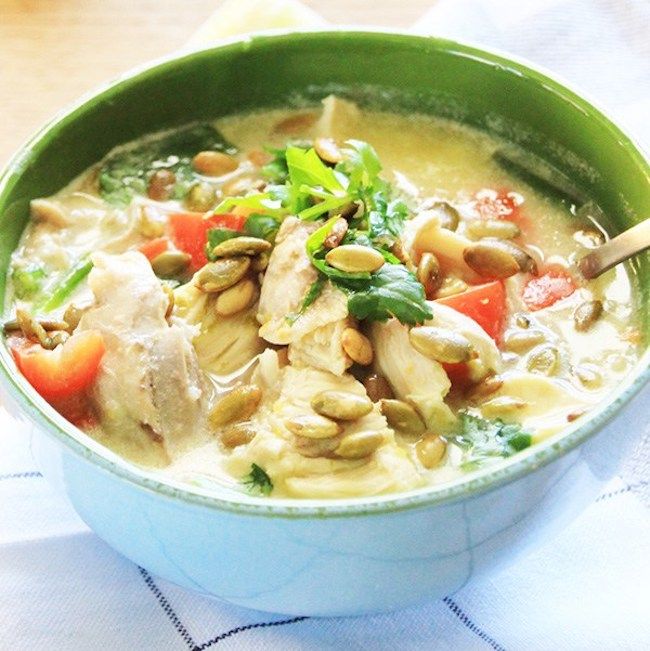 This bowl of Thai Pumpkin Soup at Fusion Craftiness tastes like a delicious lemongrass and ginger curry, plus the addition of hearty chunks of pumpkin. I love that it's a light dinner that still has lots of fall flavor because that mix can be really hard to find. Don't miss Tina's tips on making this quick and easy; they can make this a great weeknight dinner.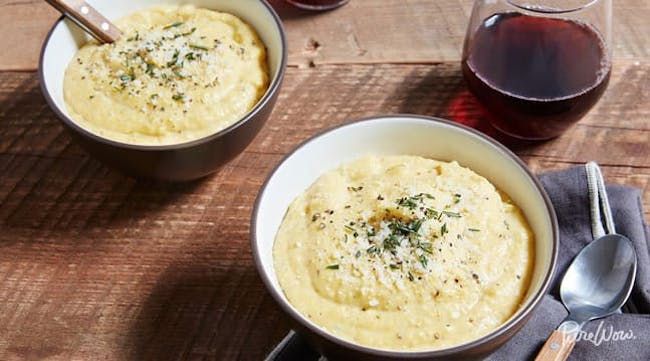 Pumpkin Polenta | Photo by Liz Andrew & styling by Erin McDowell for PureWow
Mmmmm, this Pumpkin Polenta recipe at PureWow might become a staple in my fall meal rotation. Not only is it made with easy canned pumpkin, but any time that I can hide veggies in my kids' carbs (which they're guaranteed to eat), I'm all in. During the week, this can be served with kid-friendly bolognese sauce over the top. Then, once it's a hit, consider making it a side with turkey and Brussels sprouts for Thanksgiving next month.

 Beef and Pumpkin Chili Mole | The View From Great Island
Because pumpkin is a little less sweet than butternut squash, it works great in hearty meals like this Beef and Pumpkin Chili Mole at The View from Great Island that we put on a recent weekly meal plan. The longer this simmers, the more infused the flavors will get, and you can freeze leftovers for a quick and tasty weeknight dinner later. That is, if you manage to have any leftovers.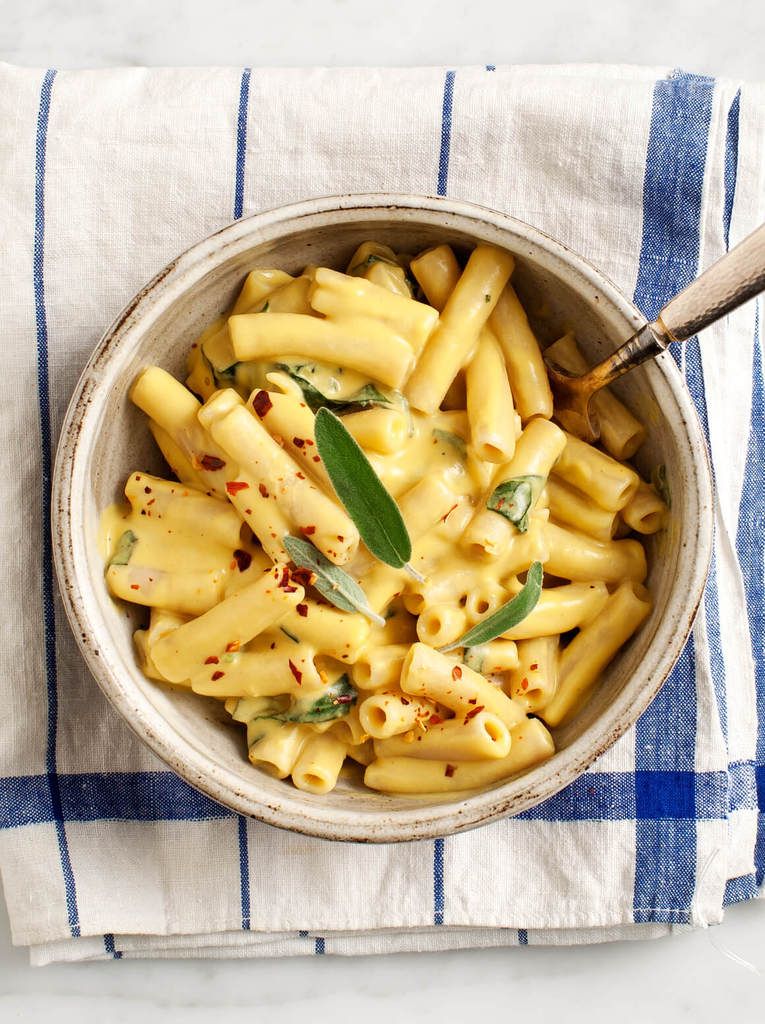 Pumpkin Penne | Love and Lemons
This creamy bowl of Pumpkin Penne at Love and Lemons that we included in another one of our fall weekly meal plans looks over-the-top decadent, but is actually a healthy vegan recipe! If dairy is okay in your house, skip the step of soaking cashews overnight and substitute heavy cream instead. But if you follow the recipe, you'll have a protein packed meal that might even pass for mac and cheese. I'm certainly willing to give it a try!


I've got to throw in a bonus recipe. Though these slightly sweet Pumpkin Pretzel Sticks at A Kitchen Hoor's Adventures don't make a proper dinner on their own, they are too delicious to skip. They'd go great on the side of any of the meals mentioned here or just dunked in some cheese dip or mustard. I'm planning to make these bite sized (instead of loaves) for Halloween to get a little unexpected pumpkin flavor on the table at our annual trick-or-treat party.