In all of the hustle and bustle of the holidays, it's easy to lose sight of what really matters — giving to others — even when we are giving gifts. Because for so many of us who already have all that we need, gifts are icing on the cake. Don't get us wrong: icing is delicious and we'd never expect you to go without it, but there are great ways to ensure that the money you spend on gifts does double duty for a good cause.
These food gifts give back by ensuring that at least a portion of the money you spend on them will go to a good cause that supports people or endeavors in need. It turns out that you can have your icing and help someone eat too. Or, well, you get the drift.
Related: Fabulous hostess gifts for foodie friends under $50 | Cool Mom Eats holiday gift guide 2016.
Sparkling Brut Pride Box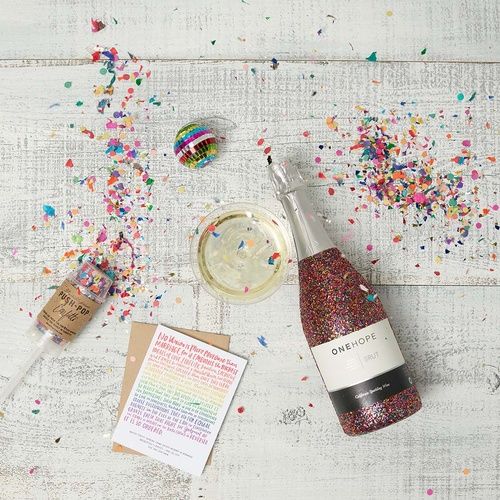 We're big fans of One Hope, makers of wine and other indulgent treats that also inspire people to do good. A portion of each sale of every one of their products gives back to a cause. You can peruse their site for one that means something to you or to your gift recipient, or you can go for this Pride Box Gift Set featured in the Cool Mom Picks gift guide that helps fund operational costs for a help line for LGBT youth in need. ($99, One Hope)
Flatbreads From Around the World Gift Box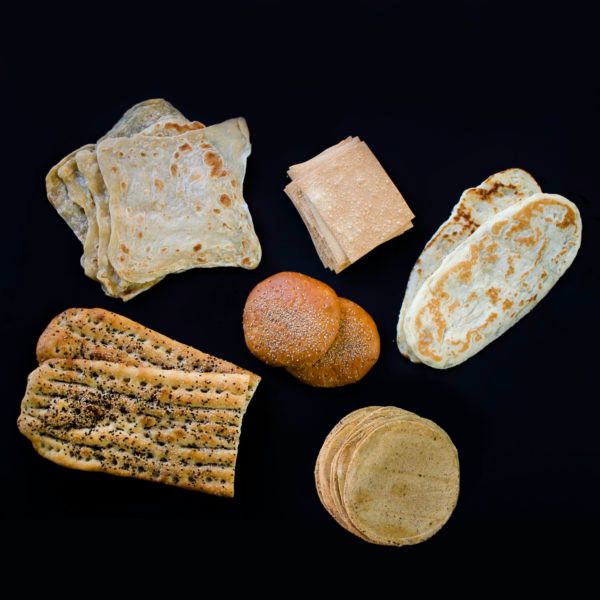 If you ask us, the gift of bread is the greatest gift of all, especially if it's made by Hot Bread Kitchen. We've tried all of their stuff (because some of us are paying customers!) and it's delicious. Plus, their business model is based on training immigrant and low-income women in the craft of artisan bread-baking, empowering them with skills to succeed in New York City's top bakeries, and often preserving their ethnic bread-making traditions in the process. Social enterprise with a side of homemade bread. We're all in. ($80, Hot Bread Kitchen)
Cookie of the Month Club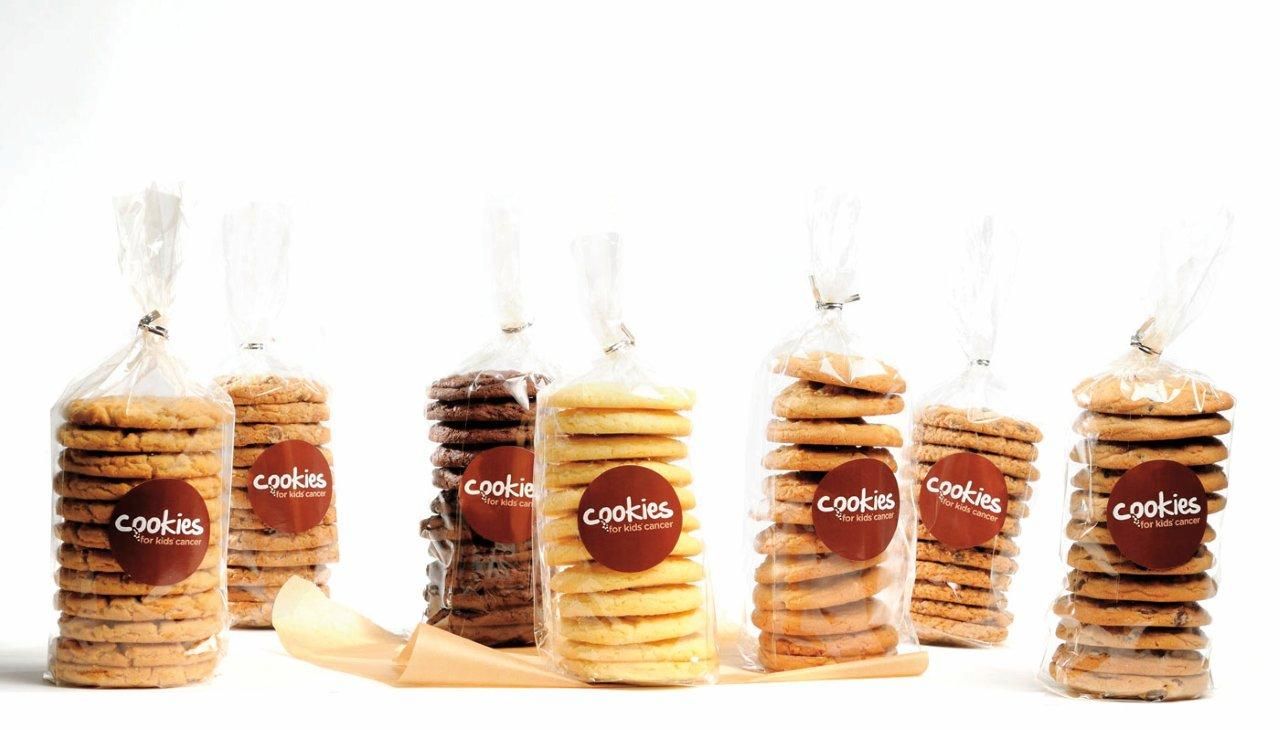 Home baked cookies are wonderful during the holidays, but this cookie of the month club from Cookies for Kids' Cancer is the gift that keeps on giving. Choose from 3, 6, or 12 month plans and, either way, know that a portion of your money will go towards one of the five Cookies for Kids' Cancers annual research grants. ($129.99-479.99, Cookies for Kids' Cancer)
Related: 9 delicious, easy homemade food gifts for people who love to eat (i.e., everyone)
Grounds & Hounds Coffee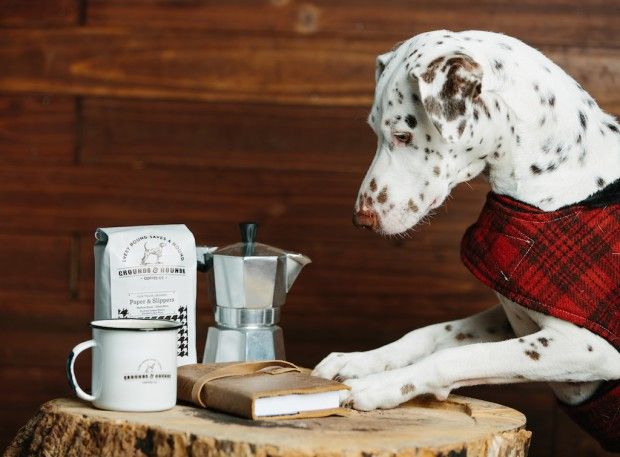 Grounds & Hounds shares 20% of the proceeds from the sale of their fair trade, organic coffee to no-kill rescue organizations that provide a safe haven for dogs between homes. This is the perfect gift for your favorite dog lover, especially since the coffee is fabulous. Grab a single pound or gift a three or six month subscription. (From $9/pound, Grounds & Hounds)
Finnegans Irish Amber Ale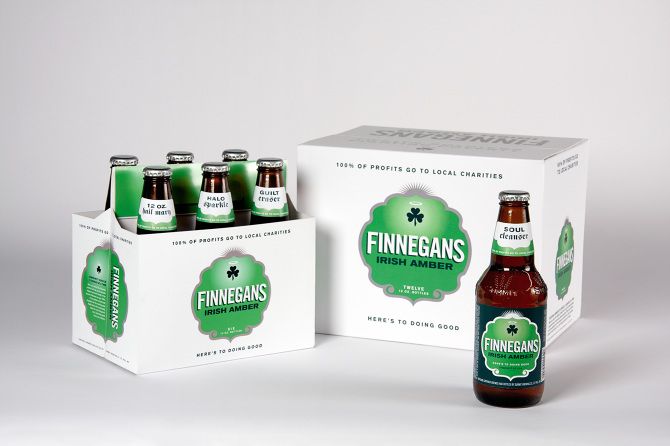 It may seem funny, at first, to send someone a 12-pack of beer, but if you are giving to a true beer lover, they'll not only appreciate the taste of this top-notch Irish Amber Ale, but also that 100% of the proceeds help feed the hungry. That's right: 100%. Finnegans is a Minnesota-based company that shares all of its profits to support feeding people in their local shelters. If you live in Minnesota, Wisconsin, North Dakota, South Dakota, or Iowa, you can get your hands on one of the many other Finnegans brews, all of which give back — just use their store finder to learn where. ($6.49-13.99, Surdyk's)
Love with Food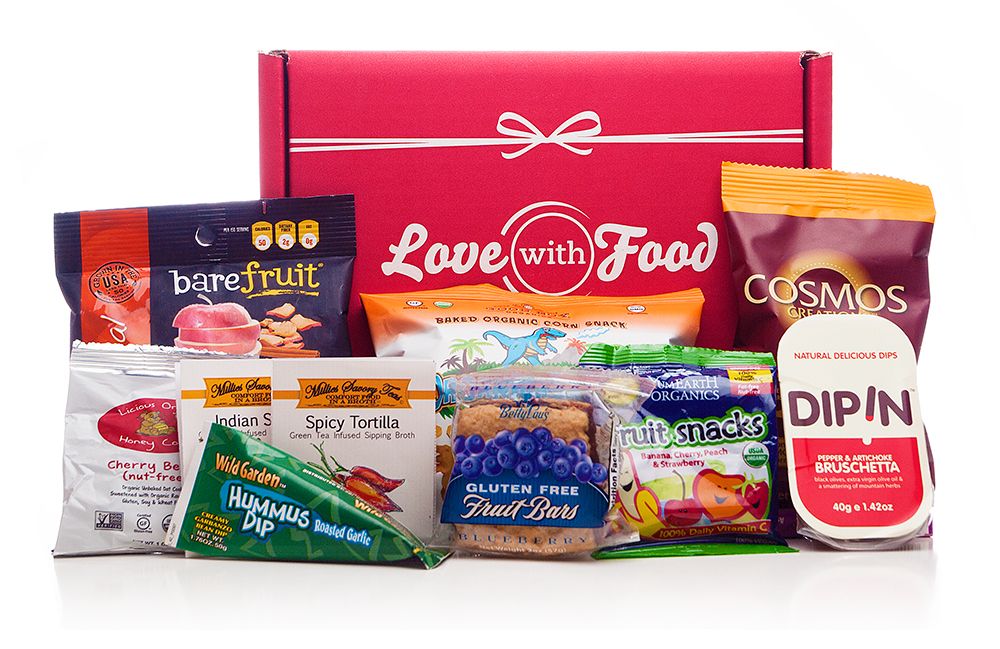 We can't think of anyone who wouldn't want a monthly delivery of organic, all-natural or, if you prefer, gluten-free snacks to their door. Add the fact that Love with Food donates a portion of their proceeds to organizations like Feeding America and The Global Food Banking Network to help fight hunger in the U.S. and abroad, and you've got a gift that no do-gooding food lover can resist. ($7.99/month, Love with Food)
Related: 4 of the best subscription cooking kits for kids that make awesome gifts for little chefs.
No Kid Hungry Chef Series Silicone Spatulas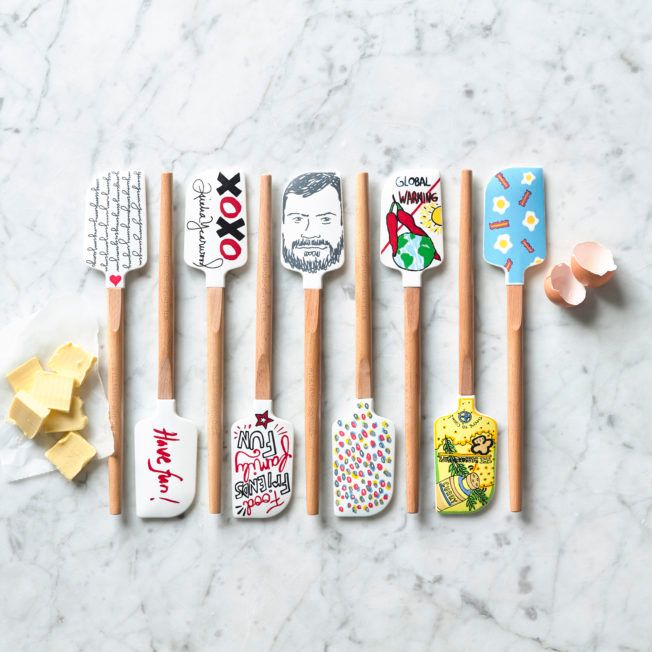 No Kid Hungry and Williams-Sonoma have teamed up with famous chefs and celebrities to create a perfect stocking stuffer for your favorite passionate home cook or kid chef. Though this isn't technically a food gift, these No Kid Hungry Chef Series Silicone Spatulas help make food and, at the same time, support Share Our Strength's No Kid Hungry Program. Choose from designs by Chrissy Teigen, Jimmy Kimmel, Ina Garten, and more. ($12.95, Williams-Sonoma)
Seattle Chocolates Holiday Treats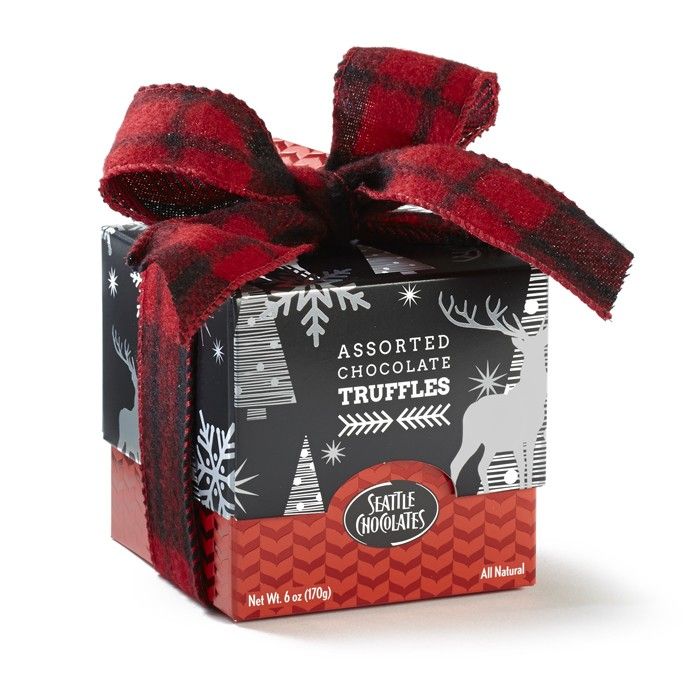 With a tag line like "All you need is love and chocolate," Seattle Chocolates had us instantly. But it gets better. Their annual #chocolategives campaign gives one meal for every purchase of their holiday chocolates. This year, Seattle Chocolates hit a major milestone: one million meals served. We'll happily do our part to get them to two million. ($3.50-45.00, Seattle Chocolates)
Oxfam Gifts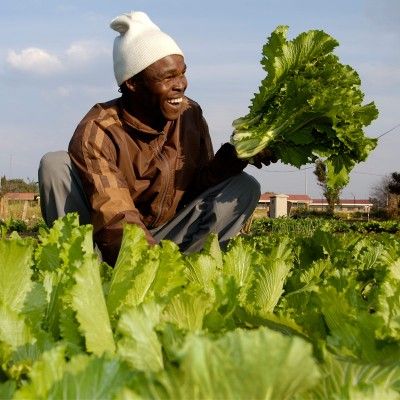 If you're giving to someone who has all that they want and need — or is paring down — a donation makes a great gift. While Oxfam goes beyond feeding the hungry, many of the Oxfam gifts support efforts to provide clean water and sustainable agriculture that help communities in need establish means for healthy, ongoing sustenance. (Prices vary, Oxfam)
Related: Fantastic food-themed stocking stuffers for gourmets, big and small.
Donation to Heifer International

Heifer International is another favorite organization supporting communities in need around the world. The Heifer International gift catalog has tons of options to help fight hunger, from donating an animal to supporting sustainable agriculture or giving basics like clean water. (Prices vary, Heifer International)