I'm not particularly excited about either of the Super Bowl teams this year — the New England Patriots or the Atlanta Falcons — but I am giddy about the type of food each team brings to the table. Finding the best Super Bowl recipes that embody each region was a simple and delicious task. These ten iconic recipes are easy to pull together or are (mostly) hands-free cooking so that you can focus on what matters most: Tom Brad, er, the game!
Top: American Chop Suey Casserole | Photo by Aimee Tucker at New England Today
Related: Healthy game day food (because you know you want to double dip). 
Best Super Bowl Recipes: New England
American Chop Suey Casserole (top) at New England Today is an American take on a pasta casserole with a much, much cooler name. Ground beef, peppers, pasta, and sauce create a mouthwatering, feed-a-crowd party dish in under an hour. Plus, this recipe is great for the young and old.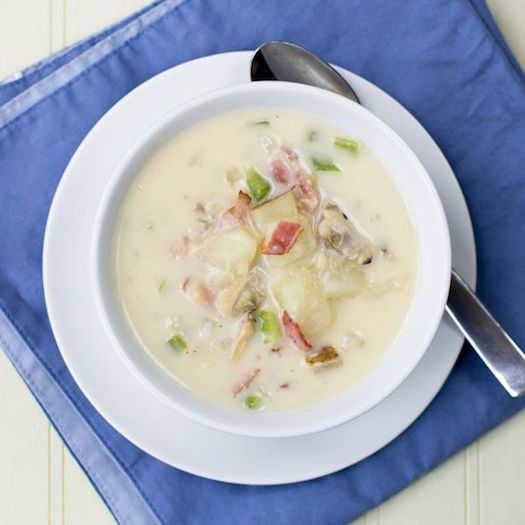 The classic combination of clams, bacon, potatoes, and aromatic vegetables in this 15-Minute New England Clam Chowder at Cook The Story will make you feel like a native Bostonian. At the very least, it will impress your guests without too much effort.
If you're hosting or attending a small plates party, put this Baked Clam Dip at Martha Stewart on your list of what to make. Stir and bake until bubbly; you can't get much easier than this.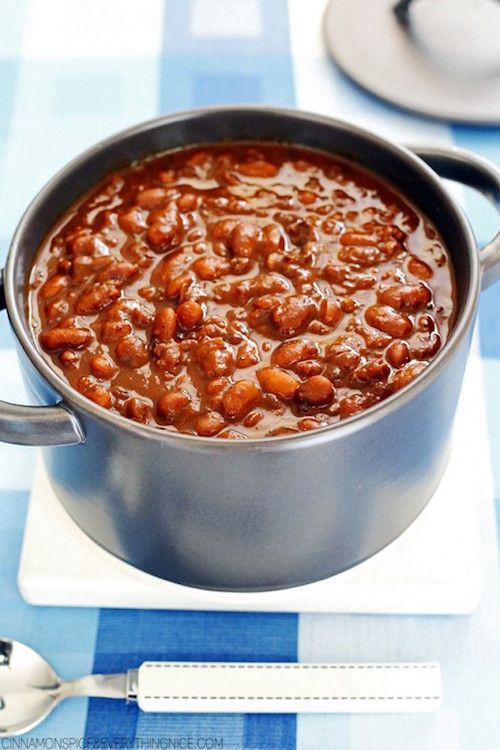 The Slow-Cooker Boston Baked Beans at Cinnamon Spice and Everything Nice require a little planning, but the majority of the cooking is done in the slow cooker (score!). This rich and hearty dish is great for feeding a crowd and goes perfectly with pretty much any type of football food.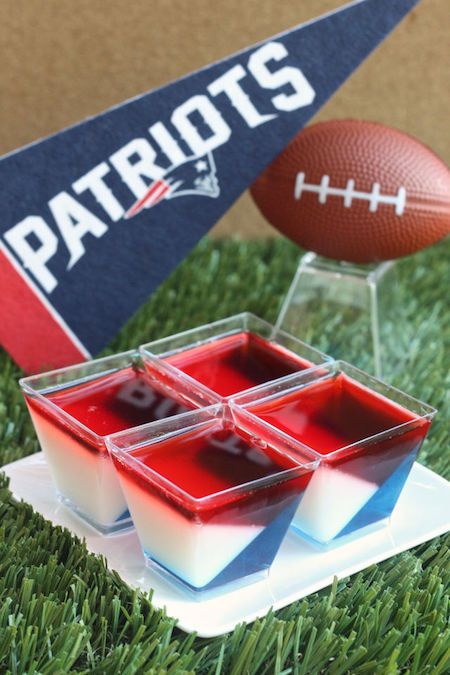 New England Patriots Jell-O Shots | Photo by Erica Pitera for Delish
Yes? No? Maybe?! I couldn't resist including the New England Patriots Jell-O Shots at Delish for those of you on the East Coast who are planning to put the kids to bed early.
Related: 5 Instant Pot recipes to make hosting a Super Bowl party so, so easy.
Best Super Bowl Recipes: Atlanta
Kick off your party with a classic Baked Pimiento Cheese Dip like this one at Spicy Southern Kitchen. Due to the heat, this dip is for the grown-ups only, or your palette-daring teenager.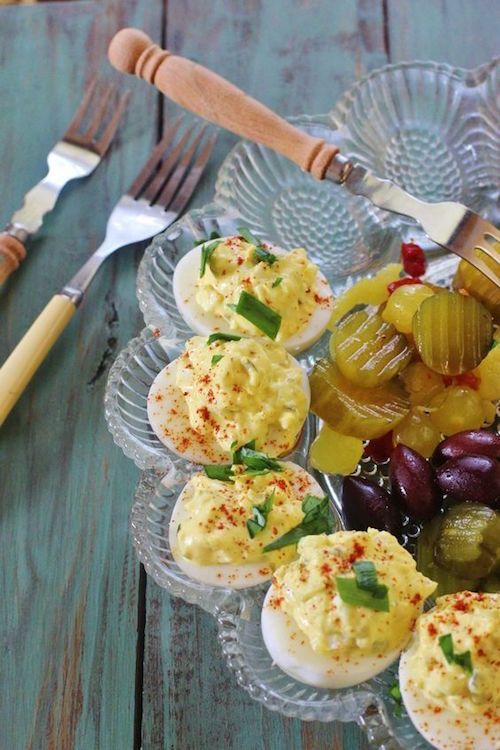 Sweet pickle relish puts the southern in these Southern Deviled Eggs at Syrup and Biscuits. To really get in the southern spirit, Jackie mentions a variation with pickled okra that would be fantastic, too, if you can find it.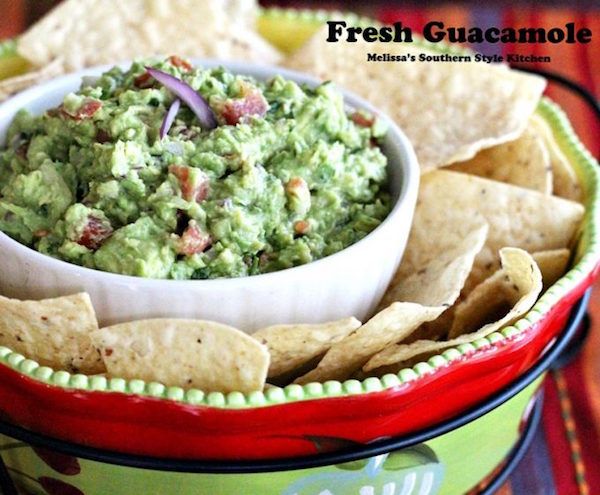 It's hard to mention the best Super Bowl recipes and not include guacamole. The Fresh Guacamole at Melissa's Southern Style Kitchen gets a southern kick from chiles and Mexican oregano. Make sure to follow Melissa's tip for keeping the guacamole fresh and green until kick off.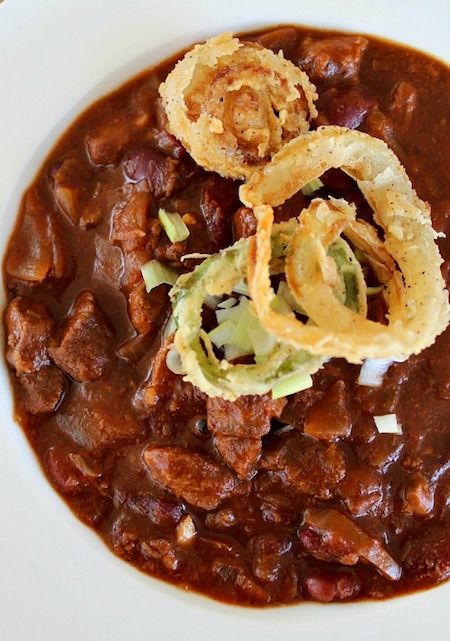 This traditional Slow Cooker Texas Chili at Good Dinner Mom is loaded with beef and zesty chile flavor (Texas chilis are typically bean-free, if that interests you). If you don't have tapioca flour, you can substitute cornstarch, but use half the amount. So for this recipe, we're talking two tablespoons of cornstarch instead of ¼ cup tapioca.
Atlanta Falcons Jell-O Shots | Photo by Erica Pitera for Delish
And we can't forget the recipe for Atlanta Falcons Jell-O Shots at Delish. We don't want the Pats fans to have all the fun. Just make sure to keep these away from the kids or wait until they go to bed!