Despite my meal-planning efforts, there are always one or two nights when the groceries run out, I find myself recipe-less, or I just don't want to follow my meal plan. Instead of grabbing take-out menus on those nights, I've found 7 totally delicious pantry dinner recipes — meals I can make with pantry staples that I always have on hand like beans, eggs, rice, and pasta — that come together without any planning necessary.
Because, sometimes, you need a plan for how to fly by the seat of your pants.
Top: 30-Minute Tuscan White Bean Skillet | The Wanderlust Kitchen
Related: Weeknight cooking help: 7 tips to make prepping family dinner faster and easier.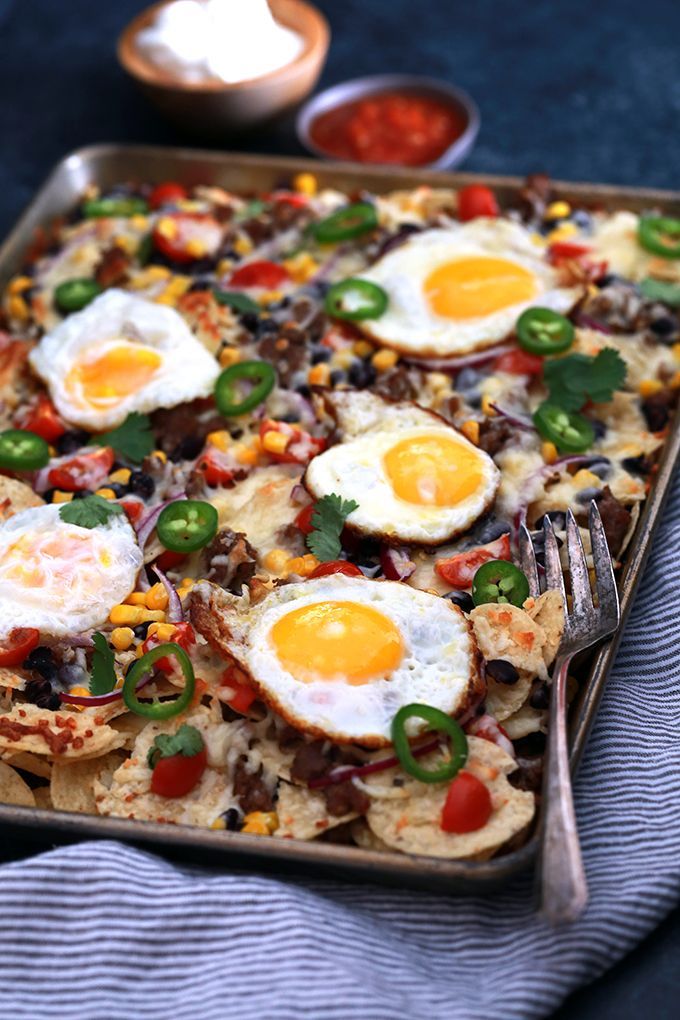 I love eating nachos for dinner — I mean, who doesn't? — but they always feel a little lacking in the protein department. That's why these Huevos Rancheros Sheet Pan Nachos at Melanie Makes are so brilliant. The addition of eggs and sausage (if you have it) make this a totally acceptable one-pan brinner. Plus, the recipe has tons of wiggle room so that you can make it with whatever you have on hand.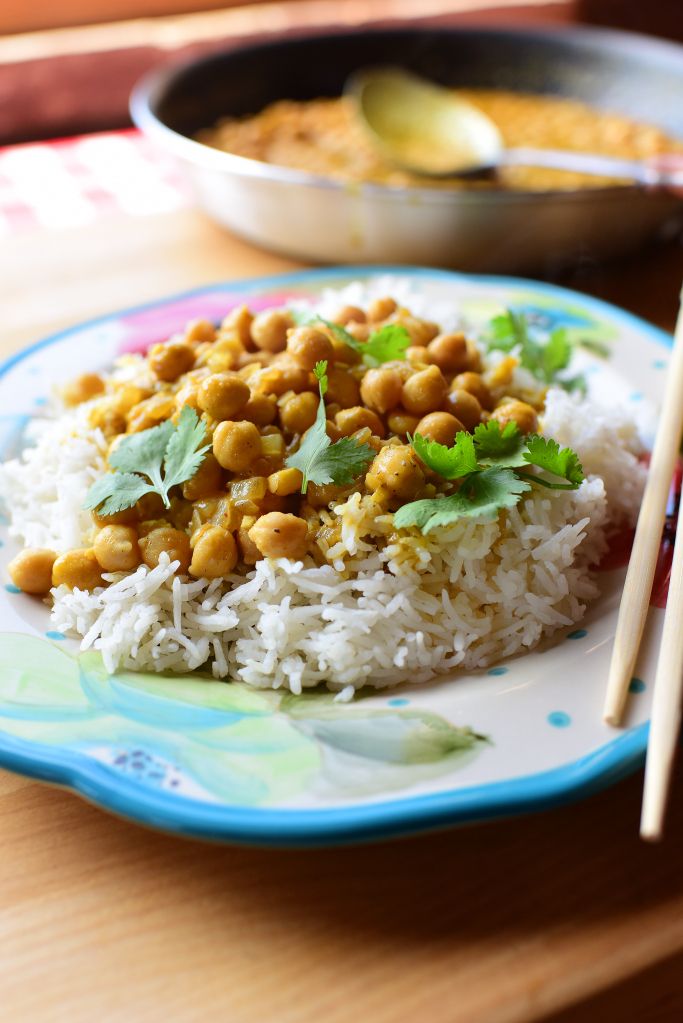 Don't be fooled by the simplicity of this Chickpea Curry recipe at The Pioneer Woman. Its everyday ingredients and easy execution make for a seriously easy and totally delicious dish. If you don't regularly stock your pantry with coconut milk and curry powder, it's time to fix that and this recipe is the perfect excuse.
Related: 5 kid-friendly dinners you can cook straight from the freezer.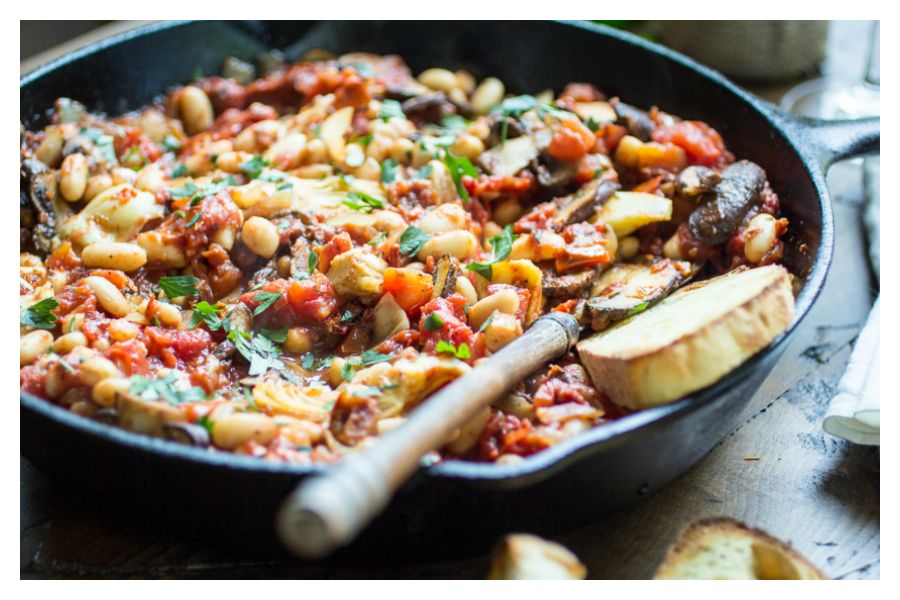 If you've got onion, beans, and canned tomatoes, you've got the bones of this yummy 30-Minute Tuscan White Bean Skillet at The Wanderlust Kitchen (above & top). Beyond that, there's a ton of room to take a clean-out-the-veggie-drawer approach. Perfect.

Most of my pantry dinner creations are vegetarian so that I don't have to worry about having or thawing meat, but I like that this Tuna Melt uses canned tuna to make a kid-friendly, comfort food classic that's always available when I need it. Thanks, Notes of Bacon!
Related: Make-ahead stir-fry freezer packs: 3 easy steps to always have a dinner ready and waiting.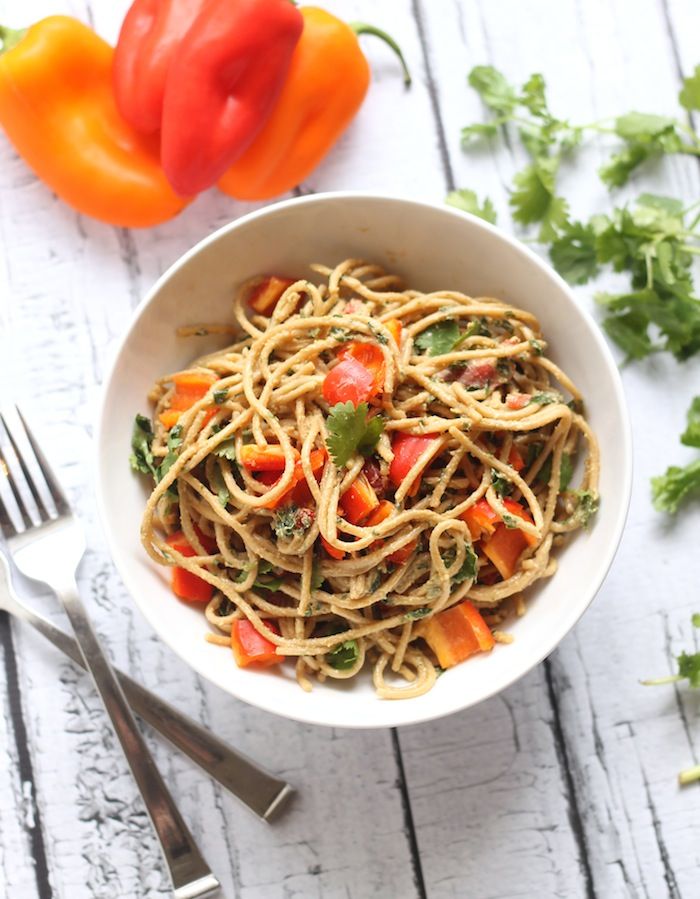 If you have ever cooked Asian food, you probably already have everything you need for these Asian Peanut Noodles at Hummusapien, which come together in a hot minute and taste amazing. Don't have red peppers on hand? Substitute shredded baby carrots or sliced cucumber from the last of the crisper draw for a little extra crunch.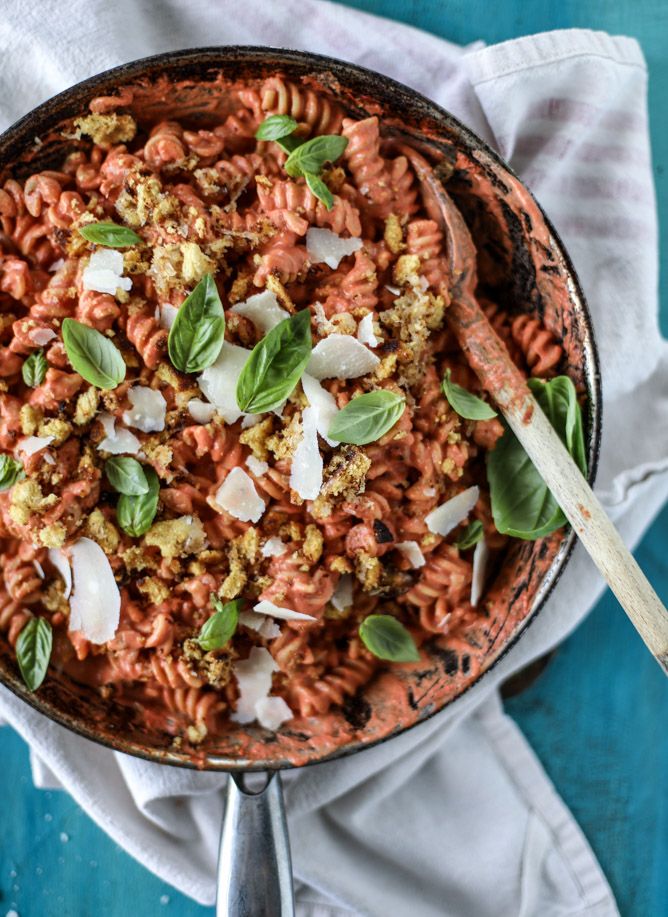 I just added this Tomato Cream Pasta with Grilled Cheese Crumbs at How Sweet Eats to my list of pantry dinner options, but I have a feeling that I'm not going to be able to wait very long to try it. If you don't have mascarpone, substitute cream cheese, sour cream, or heavy cream to make sure you get that rich, creaminess.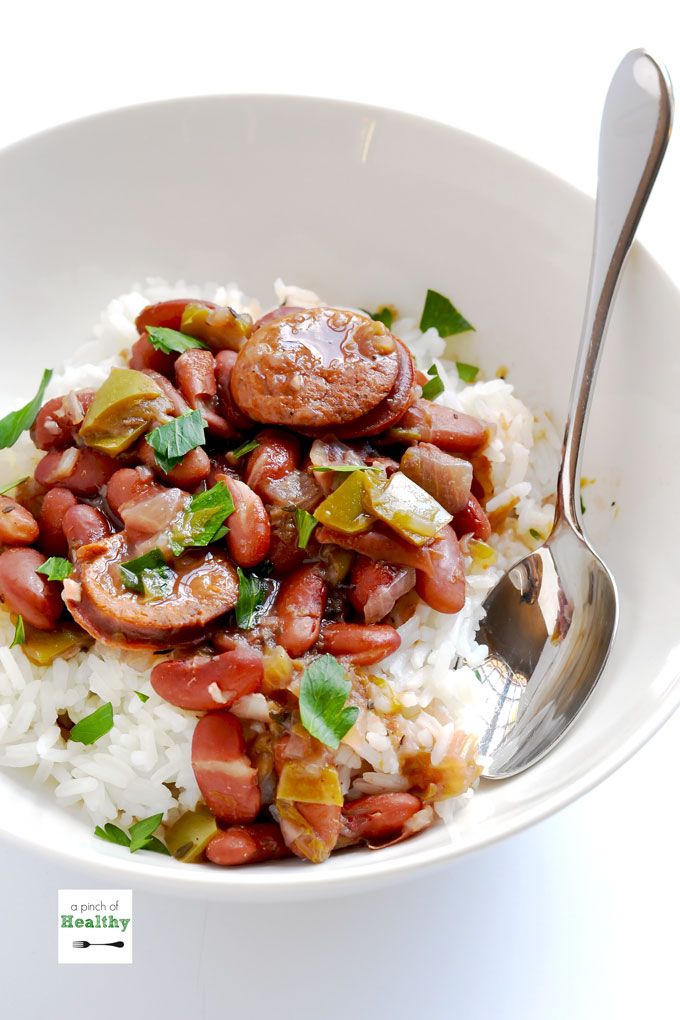 The Instant Pot is a lifesaver for last-minute meals like this Instant Pot Red Beans and Rice. I always have some variety of sausage in the freezer, plus the beans don't even need to soak before going into in the IP. A Pinch of Healthy, for the win.