My kids love to help in the kitchen, especially on slow-moving weekend mornings. So having on hand a few easy brunch recipes that kids can help make is always a good idea. Plus, with Mother's Day and Father's Day coming up soon, this will give them a chance express their love through food, which I respond to really well. You too?
Top: Baked Churro Donuts | I Heart Eating
Related: 5 make-ahead sticky bun recipes perfect for an easy brunch spread.
Jane found this idea for a Yogurt Parfait Bar at The Wicked Noodle last year for her round up of easy Mother's Day breakfast ideas. It's perfect for younger kids, and if you have older kids, encourage them to expand on this idea — or on one of these brilliant food bar ideas — to make a waffle bar, bagel bar, or something else inspired by your family's favorite brunch food.
Help them help you: Spoon the yogurt into bowls ahead of time, and let your littlest helpers try their hands at the less messy ingredients. After all, the best Mother's Day gift is minimal mess.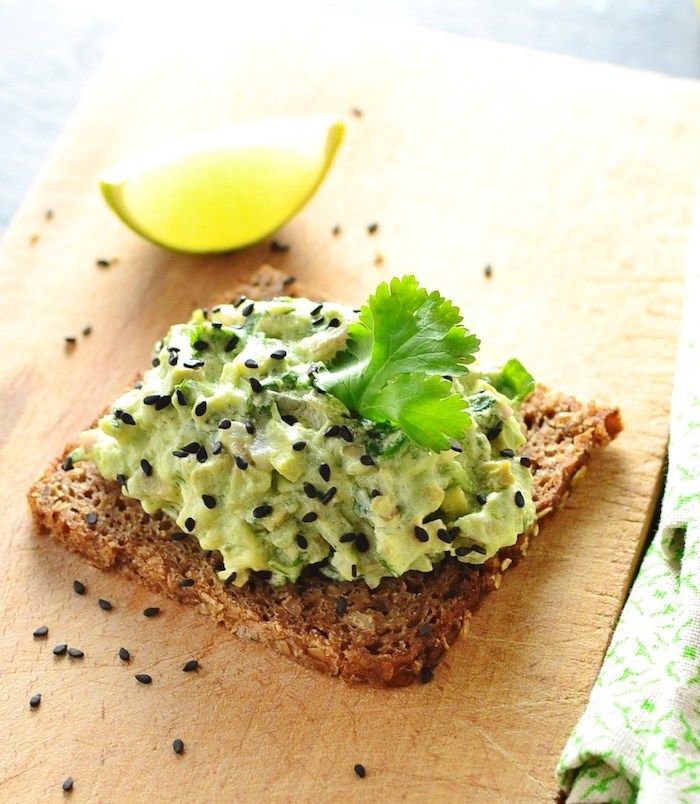 Avocado toast is a great option for kids to prepare on their own, and made with delicious bakery bread, can make a special brunch bite. I like this recipe for Avocado Ricotta Toast at Everyday Healthy Recipes for an easy twist on the classic version. Although it does involve some measuring, the "cooking" is as easy as mixing ingredients in a bowl. The chunkier, the better!
Help them help you: Using our method for how to cut an avocado, do the cutting, whacking, and scooping for little ones not yet ready to use a kitchen knife.
I would be totally comfortable letting my 10-year-old whip up a batch of these Baked Churro Donuts at I Heart Eating for a Mother's Day brunch, and even more comfortable eating about five of them from bed, thankyouverymuch. Baked donuts are as simple as baking gets and so delicious.
Help them help you: If your kids are very little or aren't experienced in the kitchen, help them mix up that scrumptious, melty cinnamon topping and drizzle it over store-bought donuts instead.
Related: Your new favorite brunch recipe. You're welcome.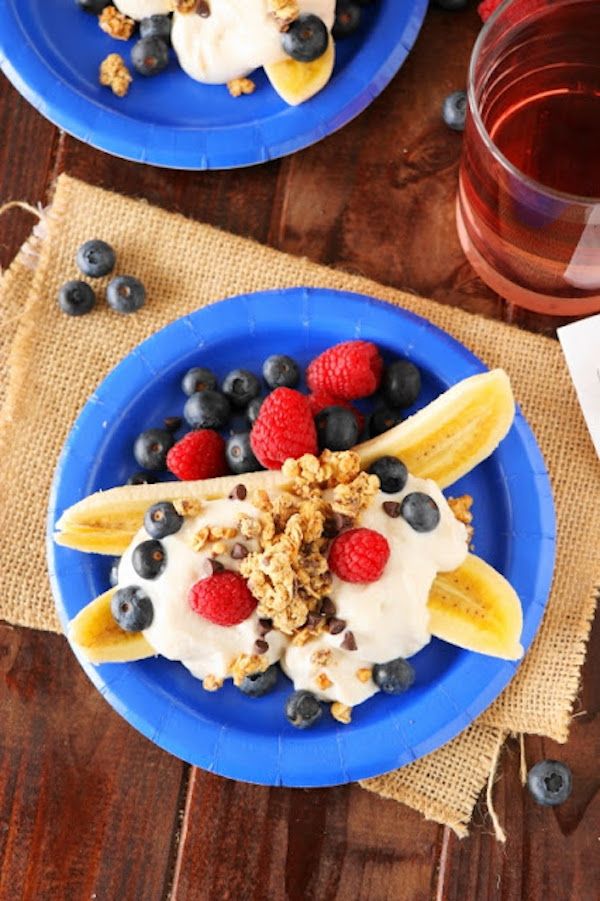 I can't wait to see my kids' reactions when I suggest that they make Breakfast Banana Splits like these at The Kitchen Is My Playground for Mother's Day. Coolest mom ever, right? Of course, the switch from ice cream to Greek yogurt might be a slight disappointment, but they'll perk up at being able to make this completely on their own — and piling on toppings, of course. Throw in chocolate chips for good measure.
Help them help you: Set the toppings out the night before, so that your kids can wake up, grab the yogurt from the fridge, and get going on these as soon as they wake up.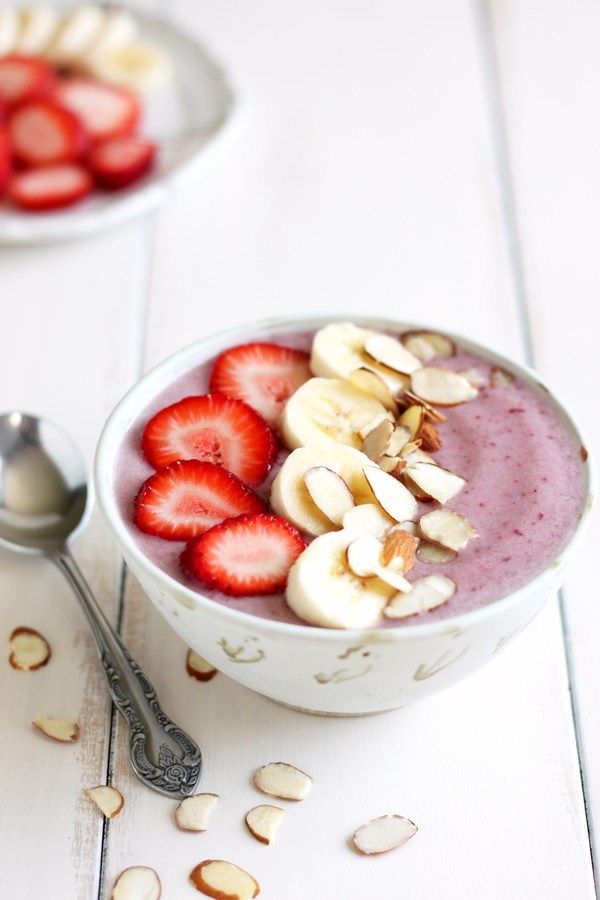 If you're comfortable letting your kids make their own smoothies, this beautiful recipe for Smoothie Bowls at Wild Wild Whisk is a fun upgrade fit for a Mother's Day brunch. Have an array of toppings available for them to choose from, and watch their creativity at work as they decorate their bowls.
Help them help you: If you're afraid they'll lose a finger in the blender, make the smoothies yourself and let the kids decorate the bowls with toppings before serving.