If you ask me, guacamole should be its own food group. I love a classic version, a tropical one with pineapple or mango, and — my favorite — guacamole with smoky chipotles and gobs of shredded sharp cheddar. You kind of can't go wrong when you mix a perfectly ripe avocado with lime juice, salt and, well, anything else, which is why we dedicated a whole episode of Kitchen Help Live! to guac this week. And, even better, I spilled it on the one and only foolproof method that we've found to keep made ahead guacamole from browning.
Related: 12 unexpected ways to eat avocado that kids will love.
So you're totally watching Kitchen Help Live! every week, right? If not, what are you waiting for?! Every Thursday at 1 pm ET, I hop on the Cool Mom Picks Facebook page to start cooking, giving tips, answering your burning kitchen questions, and more. You should be watching. If you had been this week, you'd already know my top secret tip for keeping guacamole green when you make it ahead of time. Or you can just watch now!
So? What do you think? Milk…crazy right?!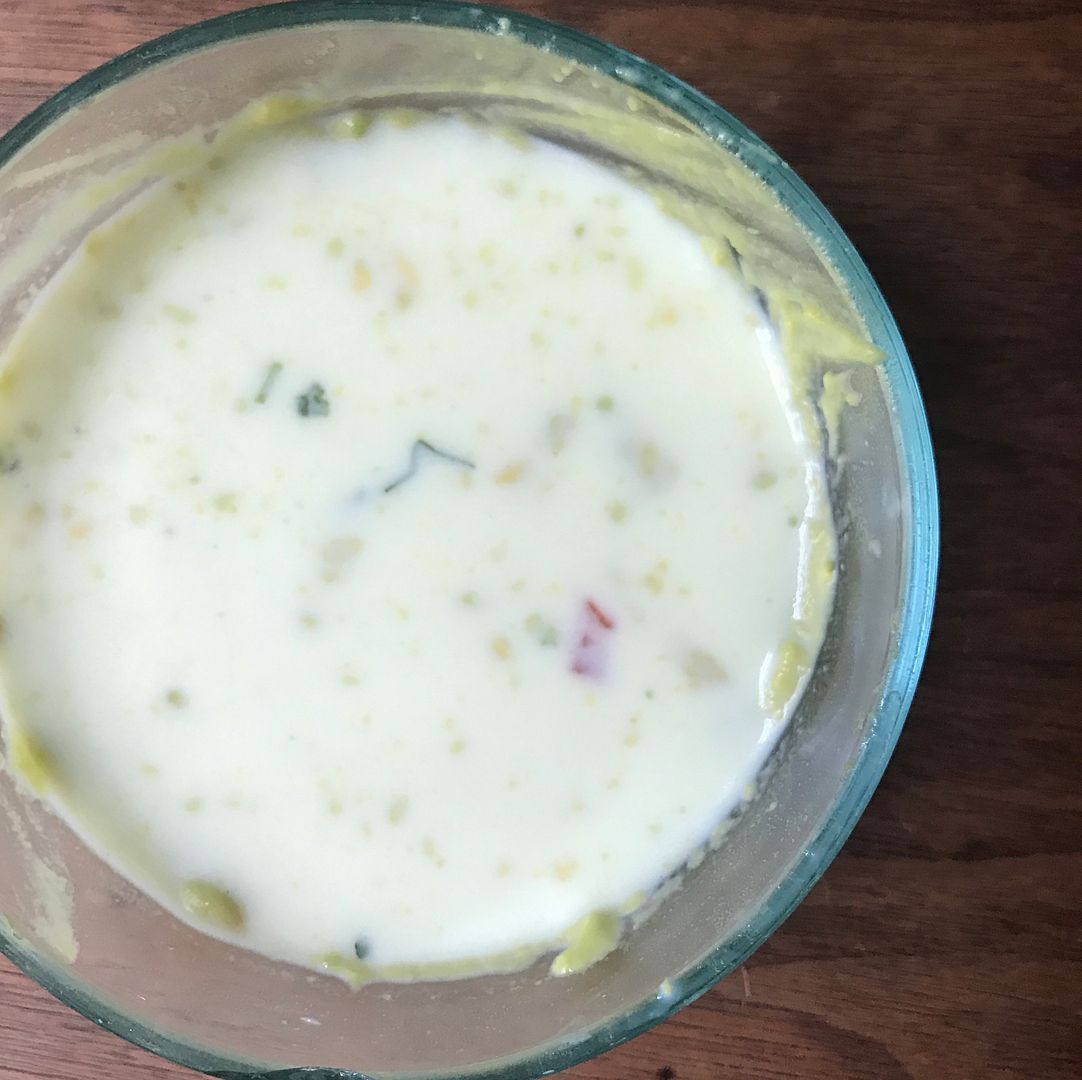 Seriously, though: If you spread the top of your guacamole smooth — so that the milk doesn't seep in — and you gently pour on just enough milk to cover the surface, creating an air tight seal, the guac underneath will stay perfectly green. Then, when you're ready to serve, just pour the milk off of the top and spoon off the thin layer of avocado that still has some milk on it.
You're left without any milk, just green goodness.
If milk just grosses you out way too much, try the same trick using lime or orange juice. Since juicing the limes just to toss the juice out is, well, annoying, I'd buy lime juice in a jar. But, honestly, it doesn't matter much which you use since you get rid of it all before serving.
Now, as promised in the video, my classic guacamole recipe, which is from my book Make It Easy and, of course, stays forever green!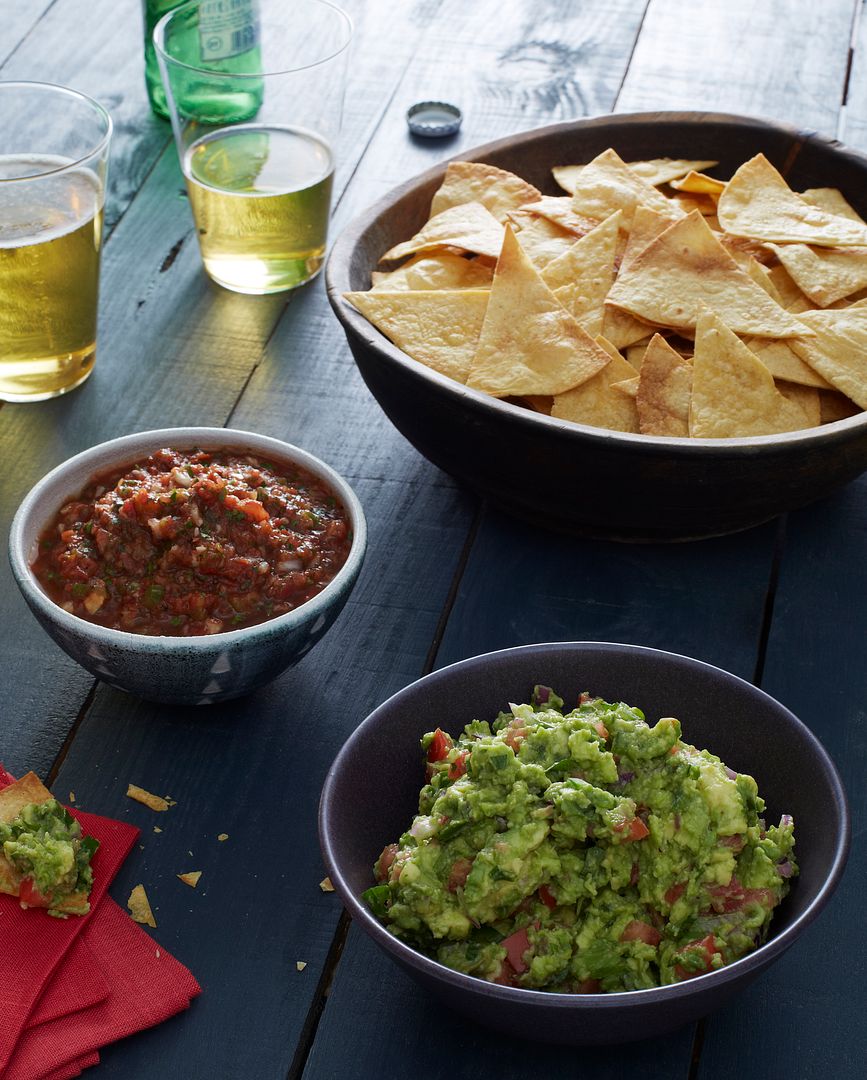 Photo by Naomi McColloch for Make It Easy
Classic Guacamole
Recipe from Make It Easy: 120 Mix-and-Match Recipes to Cook From Scratch–with Smart Store-Bought Shortcuts When You Need Them
(serves 4 as a dip, 8 as a fixing for a meal)
2 ripe avocados
1/2 cup seeded, chopped fresh tomato (from about 1 small to medium-size tomato)
1/4 cup finely chopped red onion (from about 1/2 small onion)
1/4 cup freshly squeezed lime juice (from about 2 juicy limes)
2 tablespoons chopped fresh cilantro
1 tablespoon finely chopped and seeded fresh jalapeno pepper, plus more to taste (optional)
1 teaspoon salt, plus more to taste.
1. Halve the avocados and remove the pit. Scoop out of the skin and roughly cut into 1- to 2-inch pieces. Place in a bowl and mash with a fork.
2. Add all the other ingredients and continue to mash until the mixture reaches your desired consistency. Season with more salt to taste, if desired. Serve immediately…or use the trick above to store for up to 3 days in the refrigerator.