Step aside, unicorns. We're all about mermaids now. Colorful, gold-flecked mermaid toast started blowing up on my Instagram months ago, and since then I've watched a steady cascade of mer-themed desserts flood my newsfeed. I'm crazy excited to try some of these treats myself. If you and your kids are inspired by this fun oceanic aesthetic, too, we've got all the best mermaid treats you need to throw a mermaid party for the ages.
Seashell bikini tops and lip syncing to Under the Sea optional.
Top: Mermaid Madeleine Cookies | Photo by Kurt Andre for Brit + Co.
Related: 12 easy unicorn party treats that don't require magical skills.

How gorgeous is this No-Churn Mermaid Ice Cream? Kat and Melinda at Home Made Interest really nail the iridescent color scheme here, and they've managed to create the whole thing without an ice cream maker or tons of hand churning. Click on over to find out how.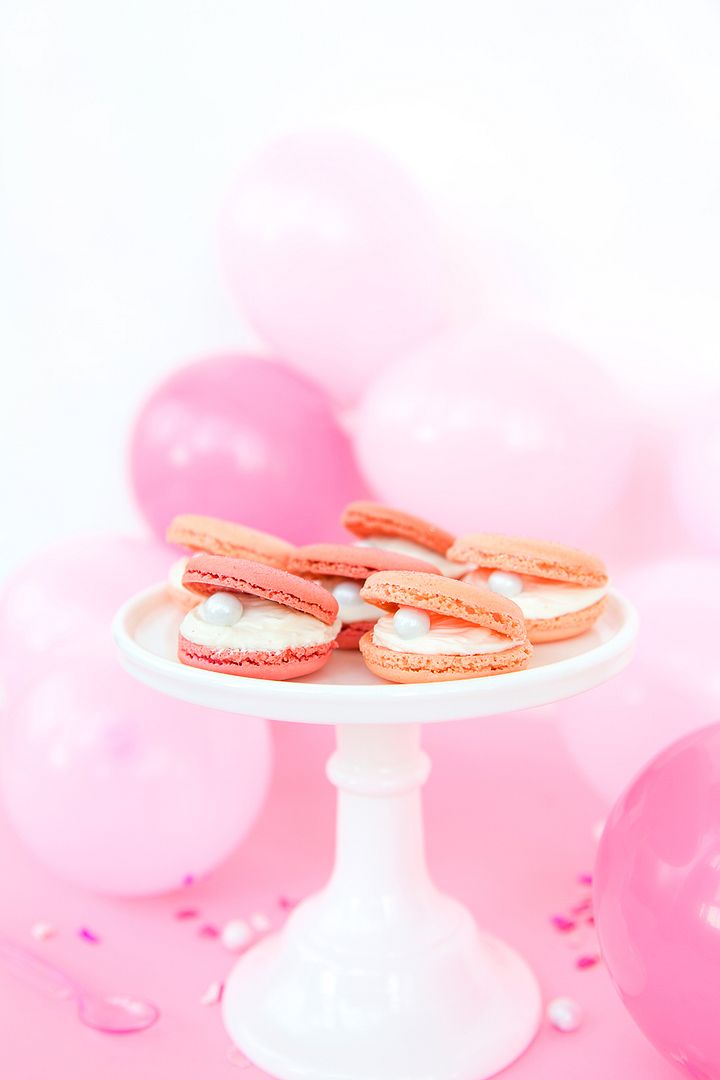 This recipe may be the quickest way to an elegant mermaid treat. That's because these Mermaid Seashell Macarons at Aww Sam call for store bought macarons, so you're really just assembling the parts (although if you want to make them from scratch, go for it!). Très easy and so adorable.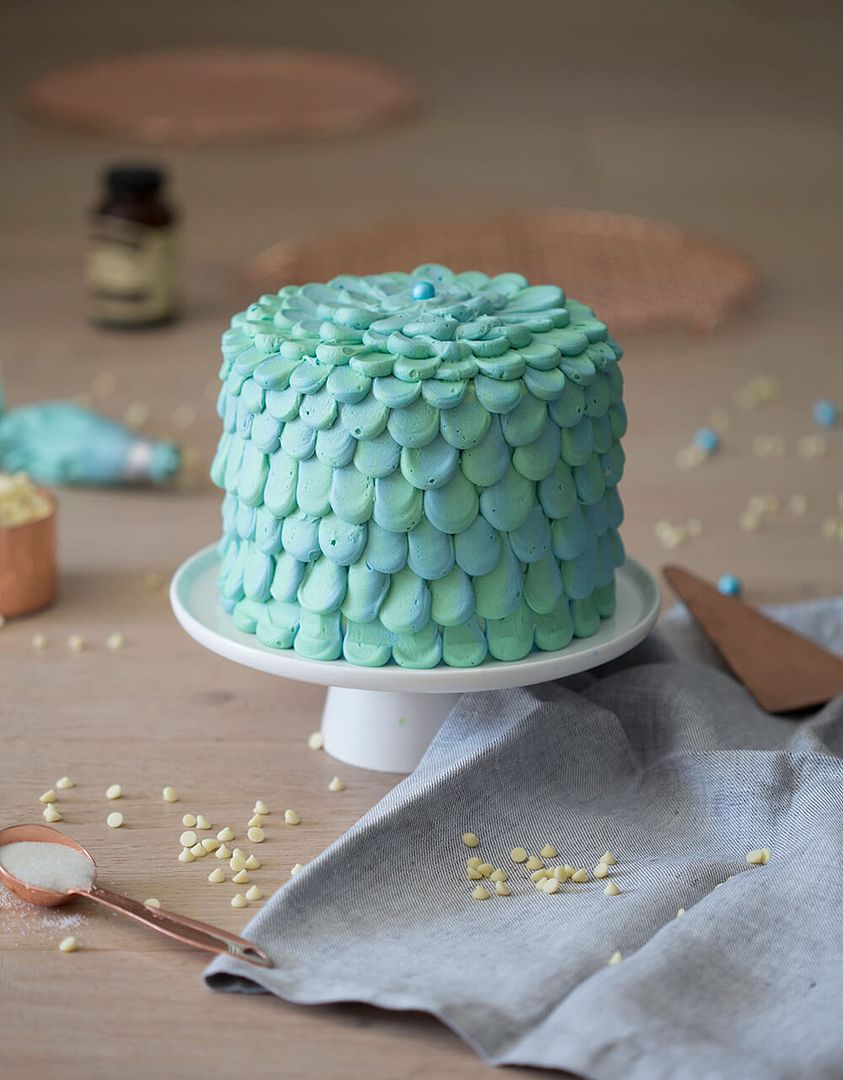 I love how simply and beautifully this Mermaid Cake at Preppy Kitchen channels the colorful scales of a mermaid's tale. The recipe doesn't include step-by-step photos for the icing technique, but you can check out this Elegant Buttercream Petal tutorial at My Cake School to help you put it all together.
Related: 10 magical fairy birthday party recipes.
Mermaid Fudge | Photo by Kyle Hartman for Popsugar
This Mermaid Fudge at Popsugar consists of only three ingredients, plus food coloring, making it one of the kid-friendly recipes in the bunch. Of course all three of those ingredients are sugar-based, so maybe serve this treat to your little mer-people in bite-size pieces.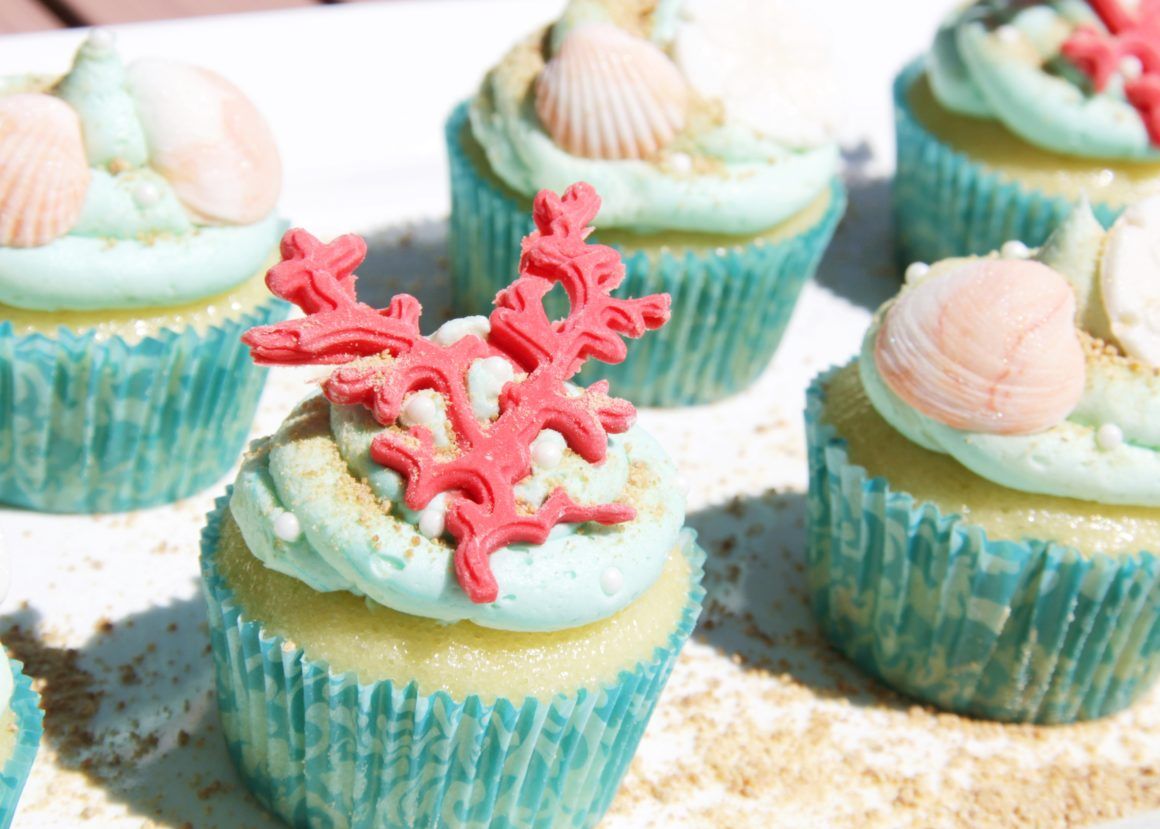 You'll have to plan ahead to make these Mermaid Inspired Cupcakes at The Inspired Hostess, since you'll have to buy the special fondant mold she links to on her site to make these decorations. But if you ask me, it's totally worth it for the edible coral garnish. So pretty, and easy, too, once you have the right gear.
Mermaid Madeleine Cookies | Photo by Kurt Andre for Brit + Co.
These Mermaid Madeleine Cookies at Brit + Co. will really class up your party. They also take advantage of store bought cookies so that you can focus on creating that cool marbled finish with a simple technique using, of all things, marshmallows! Don't keep edible gold foil in your pantry? You can find it at our affiliate Amazon.
Related: 8 cool birthday party cake ideas for tweens and teens.

I'm mesmerized by this almost paisley Mermaid Candy Bark at Rosyscription. It only requires a microwave and freezer, so it's a great option for kids to help make before — or during — the party.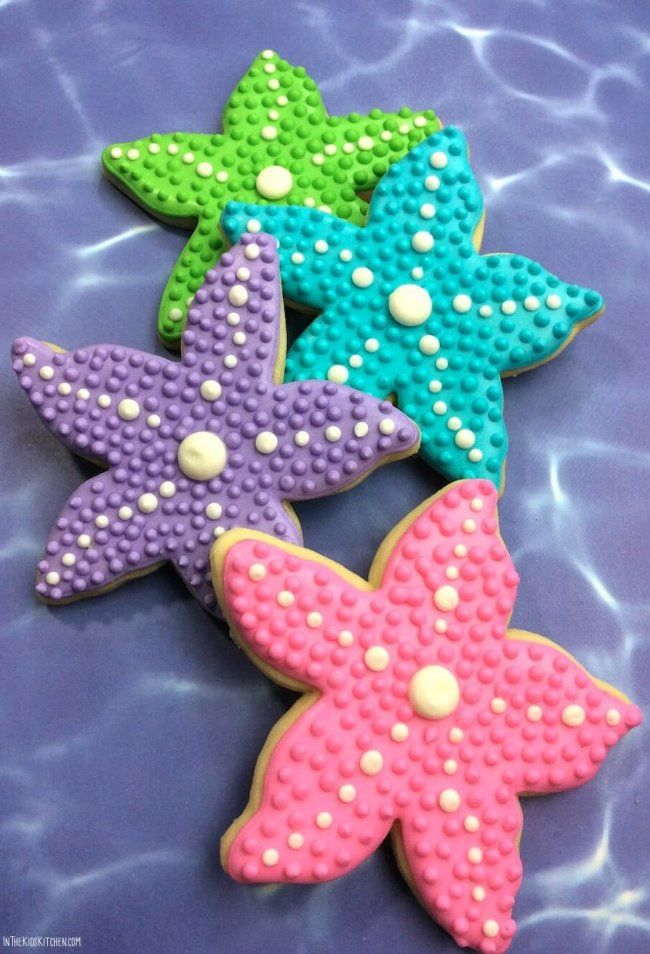 Sometimes there's nothing like a perfectly iced sugar cookie, especially if they're as pretty as these Starfish Cookies at In the Kids Kitchen. These do require a starfish cookie cutter and some piping bags, but once you have those, Stacey and Jennifer's thorough instructions make it totally manageable.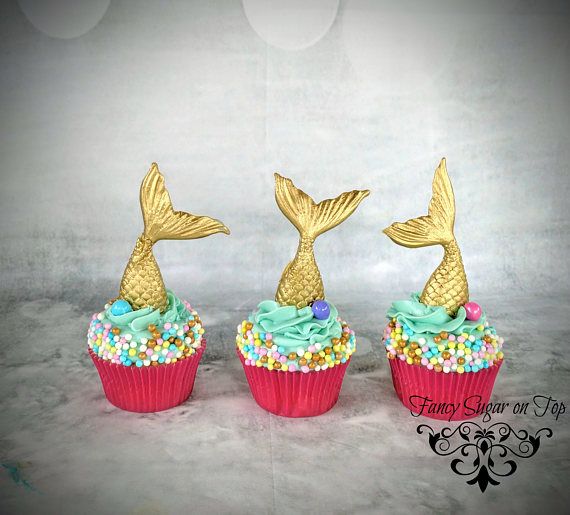 As you know, we at CME embrace store-bought shortcuts when they really work. And these Mermaid Tale Cupcake Toppers at Fancy Sugar on Top on Etsy totally work. Just pair these with your favorite cupcake and icing recipes, and you're good to go. They're a little steep at $30 for 12, but that includes those nifty edible pearls too. And the time you'll save not carving a dozen a tiny mermaid tales? Priceless.