A lot of people see fall as the time for all things pumpkin spice, but I'm staunchly on Team Caramel Apple. It just feels like fall to me.
I made my first apple crisp of the season this weekend — so fantastic. Now I'm inspired to find more ways to pair sweet, buttery caramel with tart Granny Smith apples before they go out of season. From breakfast to dessert and even some spiked drinks, these caramel apple flavored recipes have me thinking I might need to make a trip to the apple orchard this weekend. Once again.
Updated for 2023
This post contains affiliate links and some purchases may help support our site at no additional cost to you.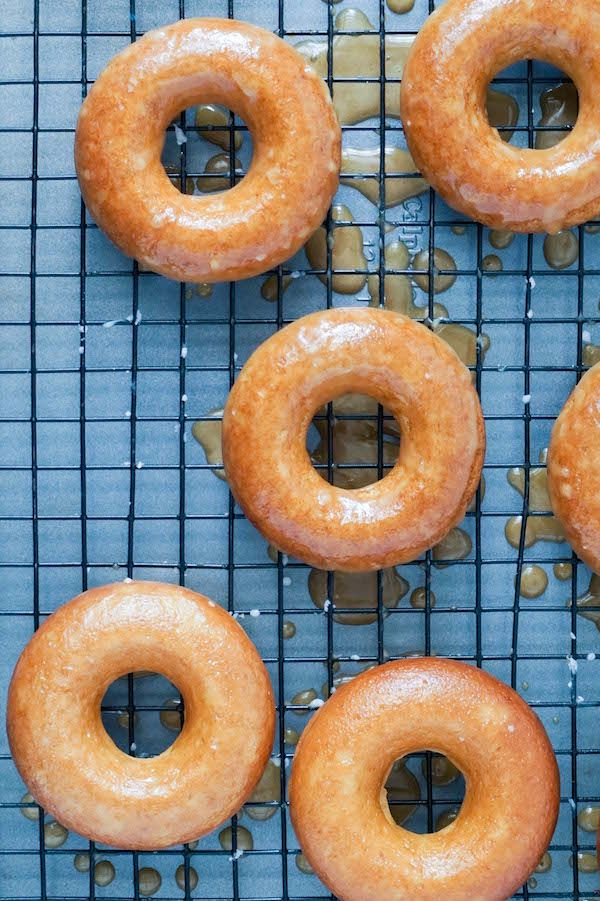 Neurotic Baker
Homemade donuts may not seem like your idea of a lazy Saturday morning, but these Apple Cider Donuts with Caramel Apple Glaze at Neurotic Baker are baked, not fried, so they're almost easier to make than pancakes. You just need a donut pan. Make a big batch though, because as far as caramel apple flavored recipes go, your kids are going to be coming back for more than one of these.
Oh, and the best donut pans are also the ones that ring in under $15. You'll use them all fall. At least if you make these irresistible fall donut recipes all season like we do.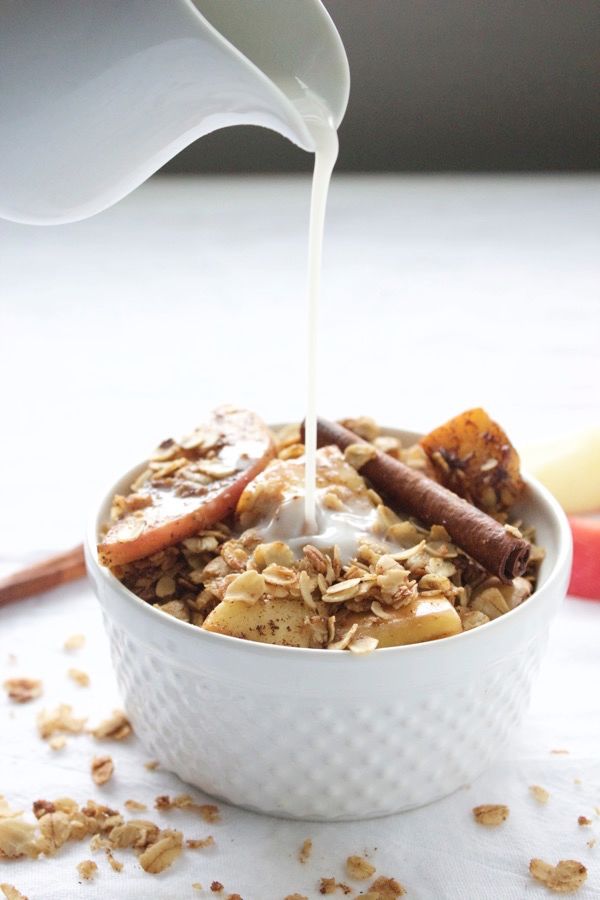 The Almond Eater
Because this Caramelized Cinnamon Apple Granola at The Almond Eater (also, photo at top) calls for caramelizing the apples in coconut sugar and adding it to the spiced granola, this doesn't feel like you're eating dessert for breakfast. Which is a good thing, right? Eat it with milk like it's bowl of cereal, pour it over some yogurt, or stash a bag in your kids' lunch boxes for a yummy after-school snack.
Related: 10 delicious twists on apple pie so you can have your pie and eat cake, bread, and cookies, too.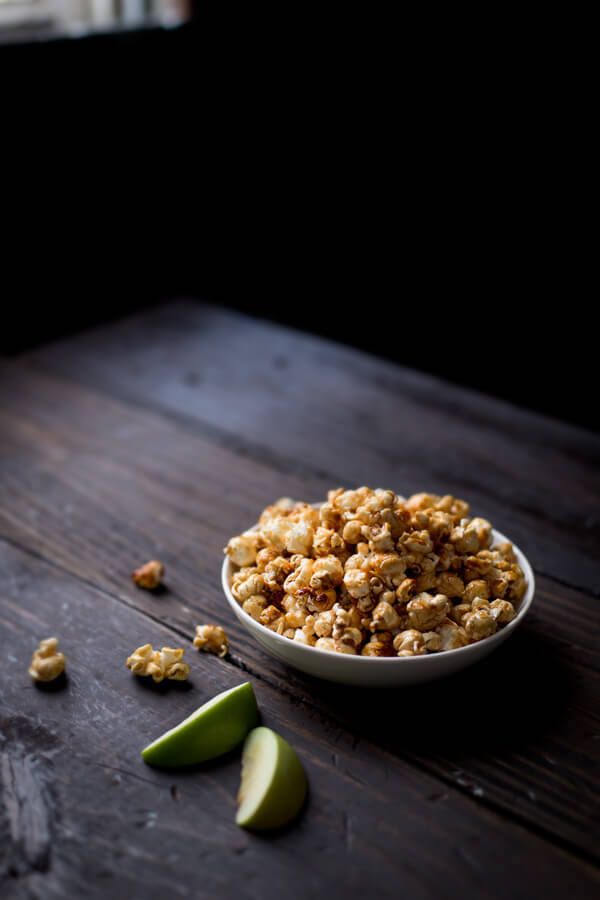 My family has been enjoying Friday night movie nights at home this fall and this Caramel Apple Popcorn at So Munch Love would be a fun twist on our normal microwave popcorn routine. (Note: the site is no longer in existence but we found a delicious caramel apple popcorn recipe from The Cafe Sucre Farine) To keep it from getting overly sweet, I'd mix equal parts Caramel Apple with regular popcorn, and add some nuts and a high-quality dark chocolate for a fun trail-mix type snack… that also happens to be caramel apple flavor. Whoa.
Some the Wiser
I love the philosophy that Allison at Some the Wiser has about her Apple Cinnamon Blondies with Caramel Sauce: If you're making your sweets from scratch at home, then they're probably not too unhealthy. If that means I get to have seconds on this dessert, then I'm in.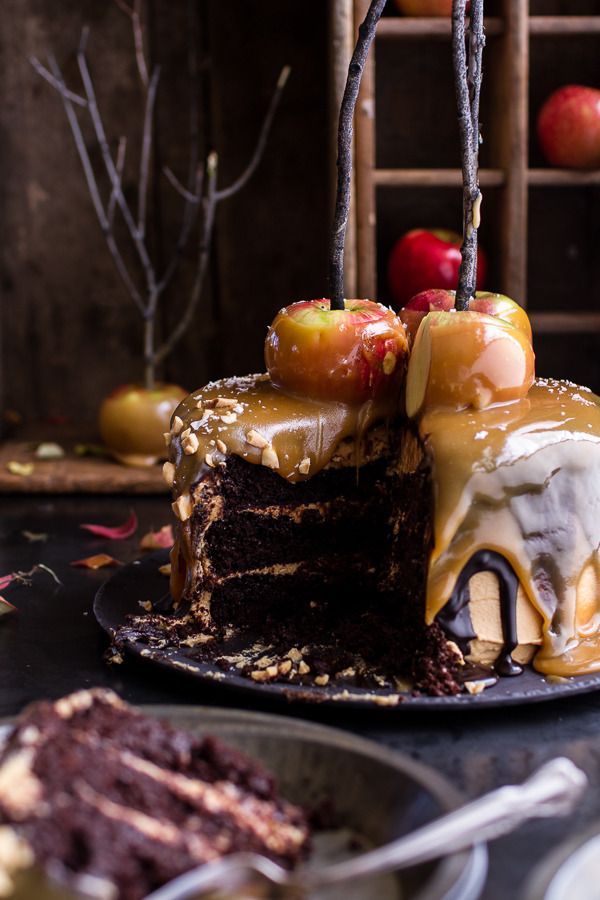 Half Baked Harvest
Now that I've seen this Salted Caramel Apple Snickers Cake at Half Baked Harvest (also, photo at top) there goes my diet. This is over-the-top in all the right ways. But, oh my goodness, it looks spectacular. The cake is a combination of apple spice and chocolate, which sounds unusual, but she swears it tastes delicious. And I'm willing to take her word for it because I love everything she does.
Related: Apple cider drinks to usher in fall.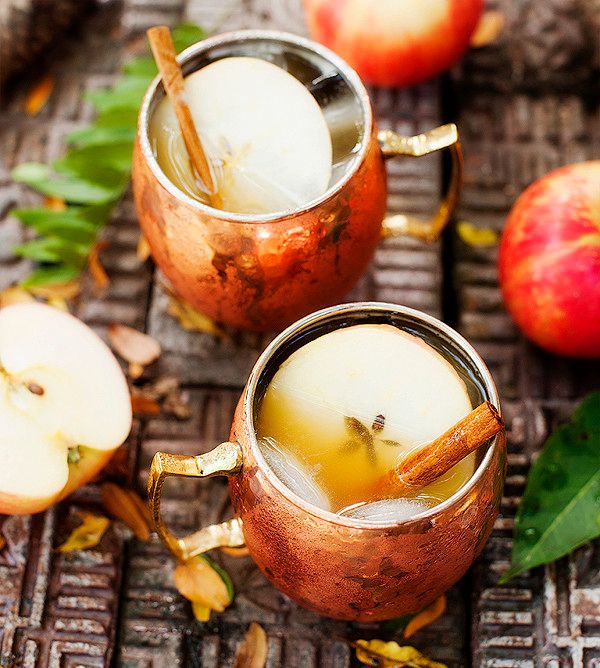 Pretty Plain Janes
Caramel apple flavored recipes can also extend to the adult drink realm, too. This crisp, spicy Apple Cider Moscow Mule at Pretty Plain Janes has loads of flavor, but is still an easy drink to whip up for your next dinner party, thanks to a good splash of caramel-infused vodka. The ginger beer keeps this from being overly sweet, so you end up with a nice tangy treat.
And don't feel bad if you indulge in a new set of Moscow Mule mugs. You'll find lots of excuses to use them, guaranteed.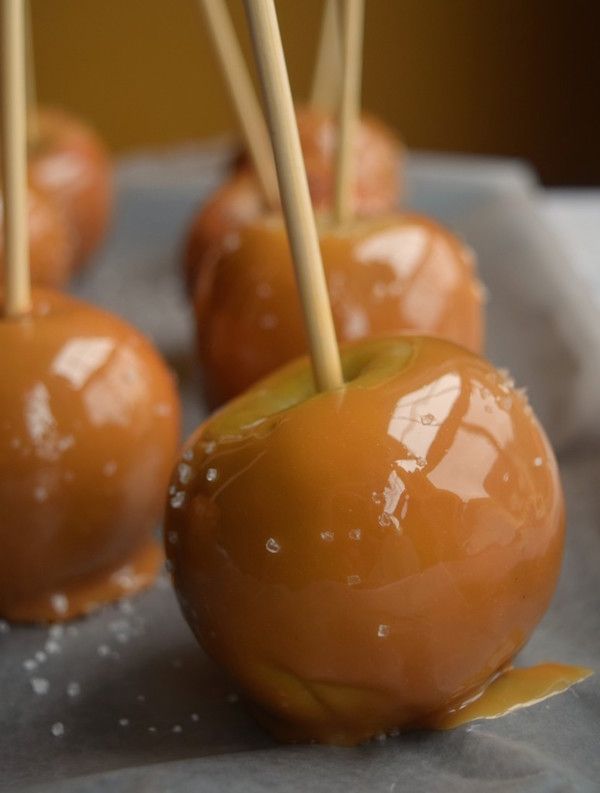 Beer Girl Cooks
Of course, I couldn't leave out a traditional caramel apple recipe, and this Sea Salt Caramel Apple recipe from Beer Girl Cooks sold me with those grains of sea salt stuck to the outside of the caramel dip. Good golly, these look good. Just grab some bamboo caramel apple sticks and you're ready to go.