One of the big parenting challenges of summer is keeping our kids hydrated. It may sound like a small thing but it can actually be harder than you think, and dehydration is no joke. Even kids who aren't playing center halfback in 95-degree heat can get dehydrated in the summer heat, and a cooling dip in the pool doesn't help. That's why we're really happy to be working with our sponsor BODYARMOR (welcome!), maker of natural sports drinks that help active kids and athletes replenish those critical electrolytes in the summer months.
– Scroll down for your chance to win their huge summer giveaway! – 
Now even we were like, natural? Sports drinks? Really? Yes, really. But we had no idea they were out there
That's what's so awesome about BODYARMOR: The drinks contain no artificial colors, flavors, or sweeteners so we feel better about sharing them with our own kids. And since they recognize that we need other natural ways to help keep our kids hydrated, we've put together these 6 easy, creative ways to make sure that your kids stay healthy and hydrated all summer long.
Because these active summer days are fun! But they can definitely be long.
Hydration tip: Make water more interesting.
Lets be honest: Drinking glass after glass of water isn't easy for us grownups, let alone for kids. While I'm usually a stickler for water, I get more lenient in the summer. We reach a point where I just want my kids to drink something. I've found a new trick, though, in fruit-infused water.
Making your own is as easy as allowing fruit to sit in water for a while. You know, spa style. The only challenge is that the fruit gets soggy, breaks up and ends up floating in the water — not a huge deal for most adults, but a really huge one for picky eaters. That's why I love these Define fruit-infused water bottles. They have a separate compartment for fruit that's outfitted with a strainer so that you can you can add fruit to water without your kids having to drink fruit with water.
Hydration tip: Vary up the drinks you serve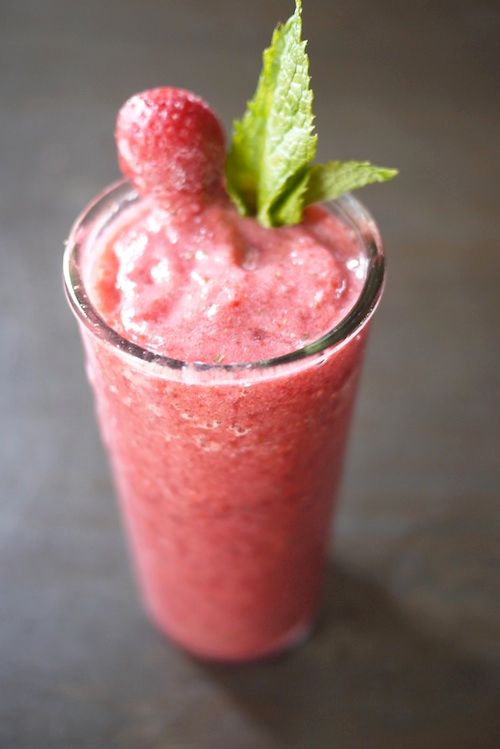 Even when you flavor water, it's hard for kids not to get bored with it when you're asking them to drink, oh, 800 glasses a day. (Not an exact count, but you get the point). Serving soda doesn't quite do the trick, so instead whiz up a tasty smoothie using sweet summer produce. We've got a list of 8 delicious, must-try smoothie recipes that we love, including this super refreshing Strawberry Lychee Mint Smoothie that I created myself. And my kids love it too.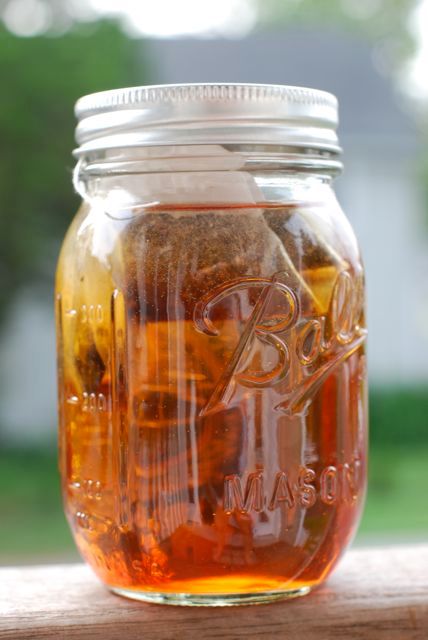 You can also find a a flavorful, non-caffeinated variety of tea and make your own sun tea. The process couldn't be easier and can even be done in Mason jars for small batches (this photo via Babble) and yields a mild iced tea flavor that's especially good for kids, even once you sweeten it up a little bit. The non-caffeinated part is important! Not only do kids and caffeine not mix, but caffeine can be extremely dehydrating, having the opposite effect you're hoping for.
Hydration tip: Load up on hydrating foods.
Drinks aren't the only way to stay hydrated. Some foods contain more liquid in them than others, like strawberries, cucumbers, and even yogurt. While they aren't enough to beat dehydration on their own, serving these foods at snack time is one way to help keep kids healthy in the heat. (And hey, they're better for you than chips.)
Watermelon is such a kid-pleaser and it can be served a million and one ways. We put together 11 ways to serve watermelon that we especially love, including these Watermelon and Mint Skewers that we found at Confetti Sunshine. A good start.
Celery is another great fluid-filled foods that you may not think of first in the summer, with all that ripe melon in season. My kids love a classic ants on a log snack, with pb and raisins. In fact, they like the combination of celery and peanut butter so much that in our roundup of great DIY travel snacks for kid, we found this genius on-the-go travel snack hack from Thrive. So smart, right?
Hydration tip: Serve healthy popsicles at snack time.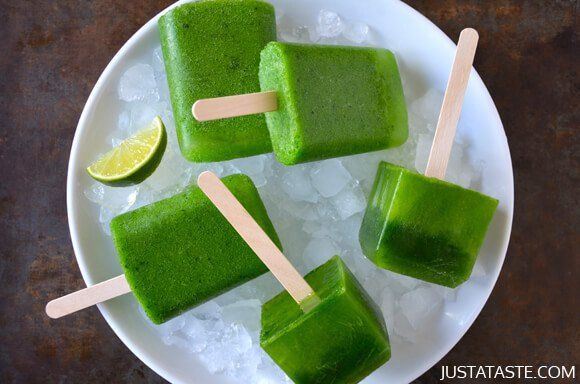 Fresh summer fruit goes down easy, but popsicles go even easier. Make them with juice, coconut water, and fluid-filled foods like yogurt and whole fruit, and they offer both nutrition and hydration, easy on the added sugar. We found 10 healthy popsicle recipes that fit the bill that are worth checking out, like these Green Juice Popsicles at Just a Taste. Some healthy greens are blended with apples, pineapple, and honey, and no hot, sweaty kids are going to turn these down.
Hydration tip: Pull out the sports drinks when you need them.
There is something to be said for drinks specifically designed to hydrate—the science and need are real for super active kids, especially in summer heat—but admittedly so many of them are so packed with artificial colors and ingredients, they feel like like a last-ditch resort. Which is too bad, because getting kids to drink glass after glass of water is no easy feat. That's why we think a lot of parents will be really happy to discover BODYARMOR natural sports drinks for those extra active days.
BODYARMOR uses potassium, not sodium like traditional sports drinks, as a source of electrolytes, which means kids get the hydration they need during sports practice, tournaments or anytime they're being active, especially in summer heat. The drinks even contain 10% coconut water. Real, good-for-you coconut water, which is known to be naturally hydrating. Not what you might expect from a sports drink, right?
Natural ingredients aside, kids will actually drink it. The seven kid-friendly flavors include the likes of Fruit Punch, Orange Mango, Strawberry Banana, and Lemon Lime, so even picky kids should find something to help keep them going on hot days.
BODYARMOR natural sports drinks can be found in the sports drink aisle of your local Target.
Hydration tip: Crazy Straws!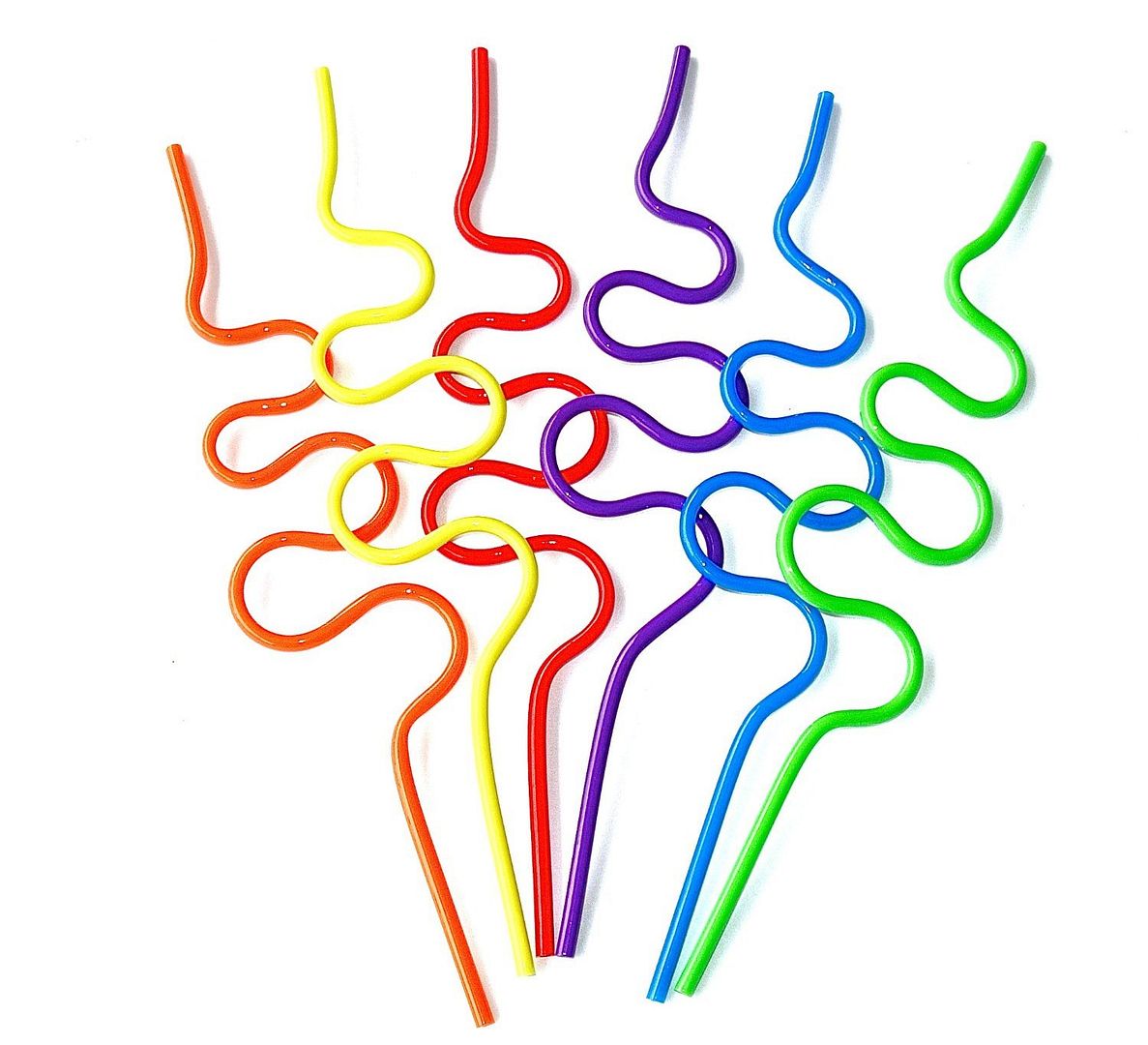 It might seem silly to make a point of serving drinks with Krazy Straws (these are 6 for under $5 from our Amazon affiliate) but it's actually a very practical tip. When you drink through a straw, you actually drink more. More drinking equals more hydration. It's simple math. A regular straw would do the job, of course, but ask your kids which they think is more fun.
Extra Cool: Win it!
One of the reasons we love working with BODYARMOR is because they're committed to helping keep your kids healthy and safe while active, like we are.
In fact, they're giving away some amazing prizes, and all you have to do is share how your family plans to spend your BODYARMOR Summer.
— Grand Prize: A $500 Gift Card and 6 month supply of BODYARMOR.
— First Prize: A $250 Gift Card and 3 month supply of BODYARMOR
— Second prize: A $100 Gift Card and 1 month supply of BODYAMOR
To enter for a chance to win, fill out this form on the BODYARMOR Facebook page AND repin one of the photos below OR a personal photo showing how you plan to spend your summer using #MyBODYARMORsummer, along with a brief description.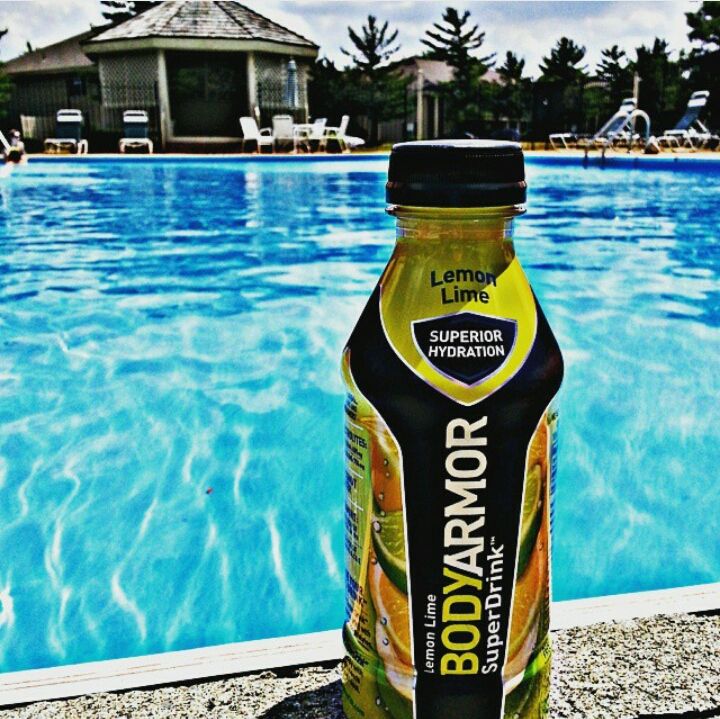 Sweepstakes ends September 6, 2015. To find out more about BODYARMOR natural sports drinks, visit them on Facebook.com/drinkbodyarmor and Pinterest.com/drinkbodyarmor.
Thank you to our awesome sponsor BODYARMOR for helping to keep more active kids healthy and safe this summer.