It's that point in the summer when I realized the season is coming to an end sooner than I think and even sooner than I want. But we're not there yet. I know we've got to start thinking back-to-school and taking our final vacation days, but we have a good month and half of warm weather and great summer food ahead. So I counter your back-to-school chatter with a peach cocktail and mocktail that you can sip well into September.
Both of these drinks pair peach and maple. They may seem like an unexpected pair, but fresh peaches and maple syrup work beautifully together. Sweet and bright, they are a lovely combination for summer. Maple syrup also adds a deep warmth that makes this lovely with late season peaches into September. Both of these sips are a great way to toast an endless summer.
Related: 11 peachy peach recipes for breakfast, lunch, and dinner.
Cocktail: Rosemary Peach Maple Leaf Cocktail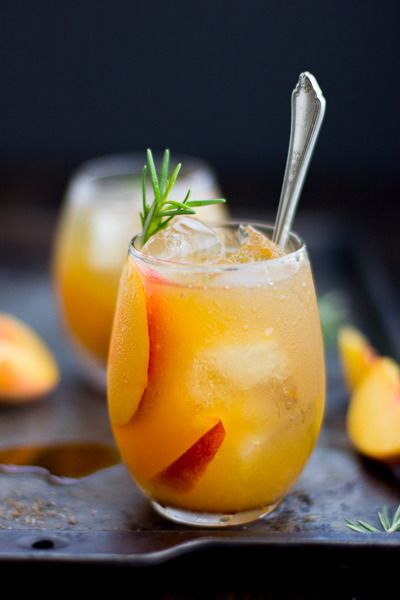 This Rosemary Peach Maple Leaf Cocktail at The Bojon Gourmet is a lovely combination of sweet and savory, with bright fresh peach flavor and an earthy, floral flair from fresh rosemary. The recipe calls for rye whiskey, but you can make it with bourbon for a lighter, sweeter take. If you want to go a smoky route, you can also add a pinch of smoked salt per the recipe. Otherwise, feel free to skip it. I think that's what I'll do this summer and then I'll switch to a more savory version of this cocktail come September.
Related: A watermelon cocktail and mocktail recipe for more ways to enjoy our favorite summer fruit.
Mocktail: White Peach Maple Soda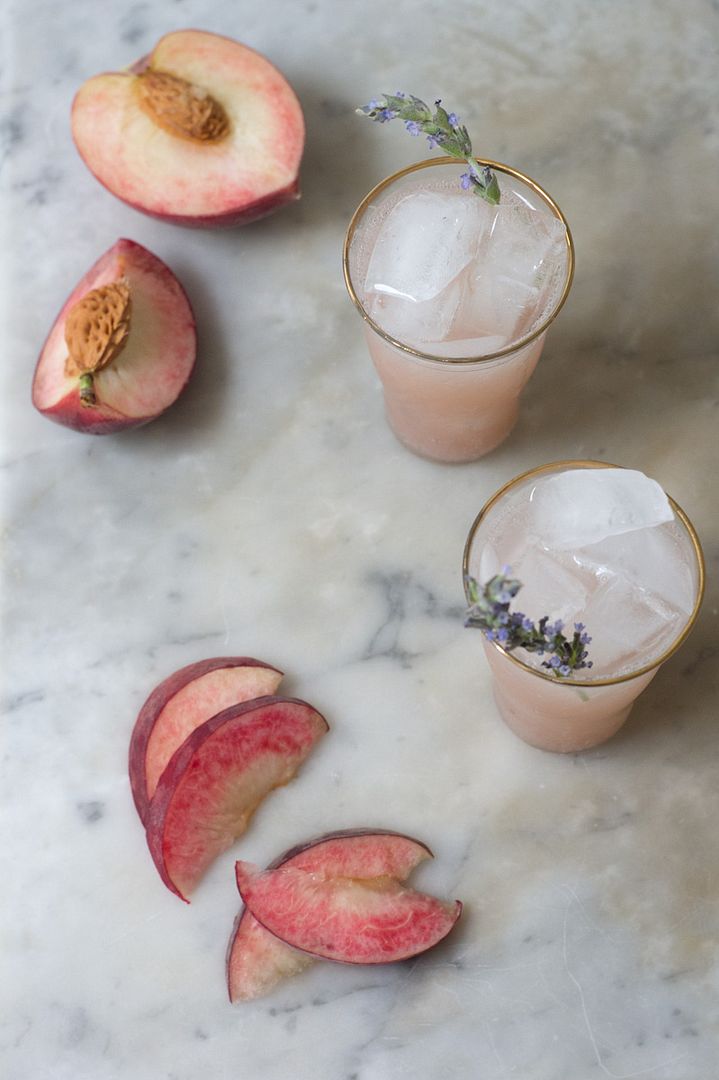 Skip the booze and the savory herbs for something lighter and more kid-friendly in this White Peach Maple Soda at Quitokeeto. It's a lovely soda that will satisfy little ones and grown ups alike. And if you're inspired by the Rosemary Peach Maple Leaf Cocktail but want to stick to mocktails, throw a sprig of rosemary into the saucepan with the water, maple syrup and peaches.