I admit it: There's something kind of naughty and appealing about the jellied cranberry sauce from my youth. The imprinted ridges and the way it slides so easily from the can—it conjures up serious Thanksgiving nostalgia. But when it comes to taste and looks, the store-bought stuff pales in comparison to the real deal. Cooking cranberries so that they burst with fresh juice and vibrant color is one of the easiest and most satisfying things you can do for your Thanksgiving meal.
No judgment if you break out the can, but if you want true cranberry flavor—a tart zing to balance the rich turkey and stuffing—these easy cranberry sauce recipes will not disappoint.
Related: Thanksgiving vegetable recipes to make everyone happy, from vegans to bacon lovers.
The classic combination of cranberry and orange in this appropriately named Best Homemade Cranberry Sauce (above) is sweetened with honey instead of sugar. If you're looking for a sauce a little on the tart side, this is it. A Sweet Pea Chef also shares a gorgeous pictorial and video instruction if you're new to making cranberry sauce from scratch.
Pear, Brandy, and Walnut Cranberry Sauce | Photo: Bobbi Lin for Food52
I love this recipe! The addition of fruit, nuts and, yes, a little booze (which never hurts) puts a nice twist on the classic Thanksgiving condiment. In this Pear, Brandy, and Walnut Cranberry Sauce at Food52, the techniques of shredding pear and steeping cinnamon and peppercorns give this a flavor sure to impress even the chefs at the table. Tip: If you make it ahead, don't add the walnuts until right before serving.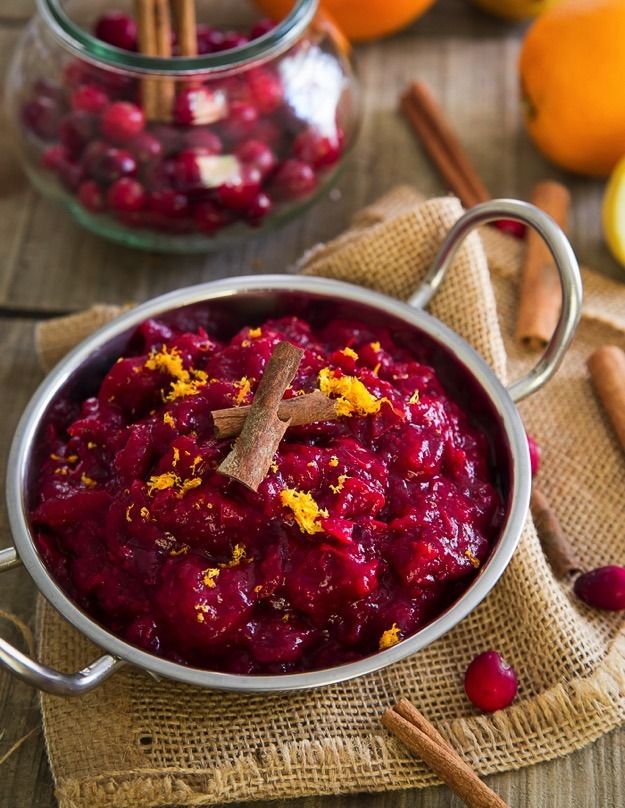 Using the slow-cooker to make cranberry sauce has become a popular method in recent years, and for good reason. It frees up valuable stovetop real estate and imparts a slow, even cooking that happens hands-free. Cinnamon and maple syrup make this 5 Ingredient Slow Cooker Cranberry Sauce from Running to the Kitchen sound as delicious as it looks easy.
Related: Easy Thanksgiving turkey recipes that are just as delicious as hard ones, but way less stressful.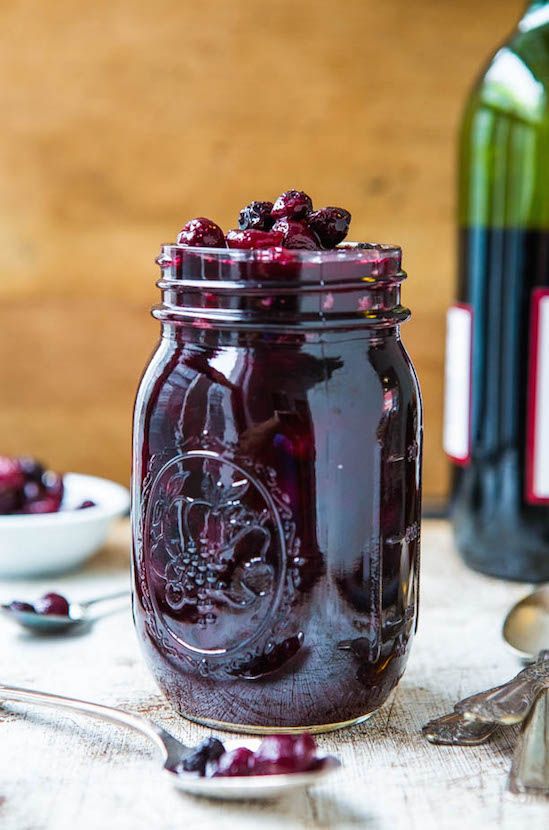 Wine lovers, you're welcome. This Cabernet Cranberry and Blueberry Sauce at Averie Cooks is a grown up version that marries sweet and tart with the earthy and fruity flavors of wine and blueberries. This easy sauce is just the thing I want to spread on leftover turkey sandwiches. And now I have a good excuse for opening a bottle of wine before the guests arrive.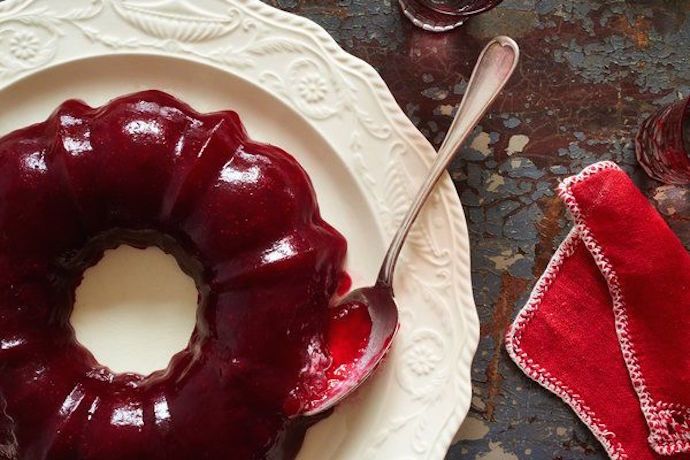 Cranberry Orange Jelly | Photo: Melina Hammer for The New York Times
If you just cannot resist the desire to grab a knife and slice into a cranberry mold, try this Cranberry Orange Jelly from Julia Moskin at the New York Times. The Bundt pan in which the mixture chills gives a retro nod to the cylinder-shaped sauce of the past. If you go this route (which would be so cool if you're going for an Americana style feast), pay attention to Julia's helpful tips on how to unmold the jelly onto the plate. You can even fool the kids into believing it's Jell-O! (Kidding, sort of.)