There's still plenty of time to get ahead of your holiday cooking (our Thanksgiving cooking schedule can help!) but, let's be honest, no matter how well you prep, cooking a Thanksgiving meal can be stressful the day of. The more you can do to make things easy on yourself, the better. One of my favorite holiday cooking shortcuts is making mashed potatoes in the slow cooker. Not only does it make the process hands-off, but it also keeps the potatoes warm (not burnt or gooey) for up to 4 hours while you get the rest of your cooking done, no reheating required.
This is the ultimate Thanksgiving cooking hack: How to make mashed potatoes in a slow cooker.
Related: 8 seriously amazing mashed potato recipes for Thanksgiving or, heck, any day!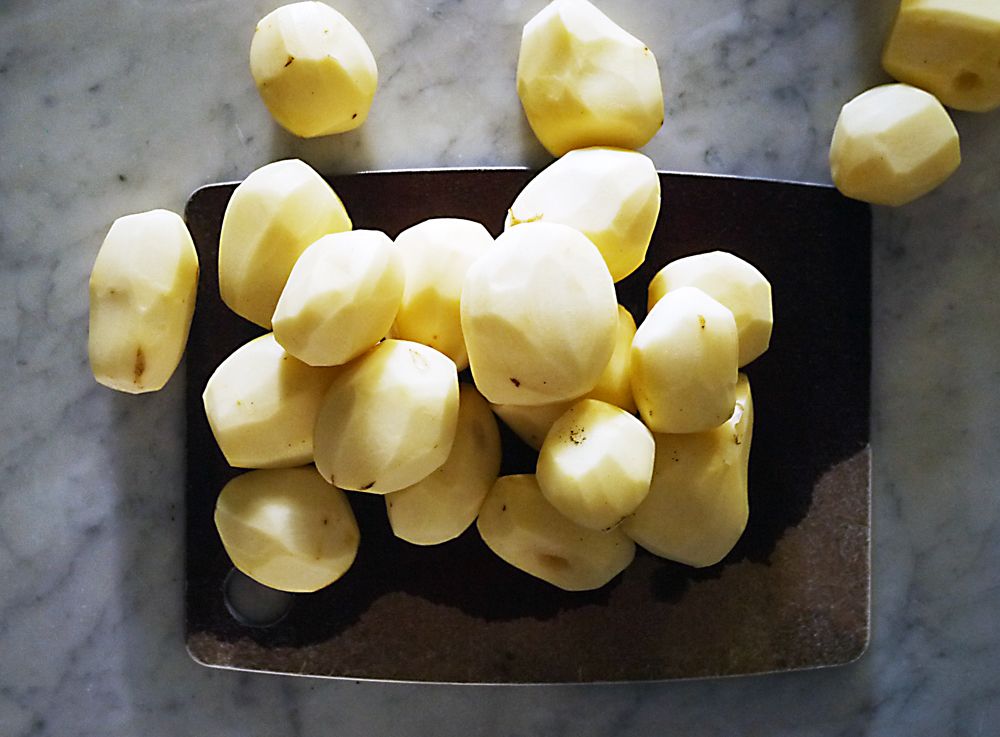 Ingredients
Most slow cookers easily hold 5 lbs of potatoes—any ones that you normally use for mashed (I use standard Idaho or, if they're available and not too expensive, yukon golds). This amount should feed 8-10 people. All in, you'll need:
Unsalted butter for greasing, plus 1/2 cup for mashing
5 lbs of potatoes
1 cup cooking liquid (milk or water; see note below)
1 1/2 teaspoon salt, plus more to taste
3-3 1/2 cups milk or cream for mashing
Ground black pepper, to taste (optional)
Garnish (optional): pats of butter, chopped chives, or chopped parsley
I've made this recipe using milk, but find that it caramelizes in the long, slow cooking process. While I like the flavor that it adds, milk can also add a brown color that, while far from unappealing, may bother some for Thanksgiving. If you don't want to take the chance, use water or even broth as your cooking liquid. The potatoes will still taste great and you can avoid the discoloration.
Step 1: Peel and Chop
Peel your potatoes or, if you prefer to keep the skin on, scrub them clean. Then, chop them into 1-2″ chunks. Grease your slow cooker insert with butter and add the prepped potatoes.
Step 2: Add Cooking Liquid and Salt
To the potatoes, add 1 cup of cooking liquid and 1 1/2 teaspoons salt.
Related:  Crowd-pleasing Thanksgiving vegetable recipes to make everyone, from vegans to bacon lovers, happy.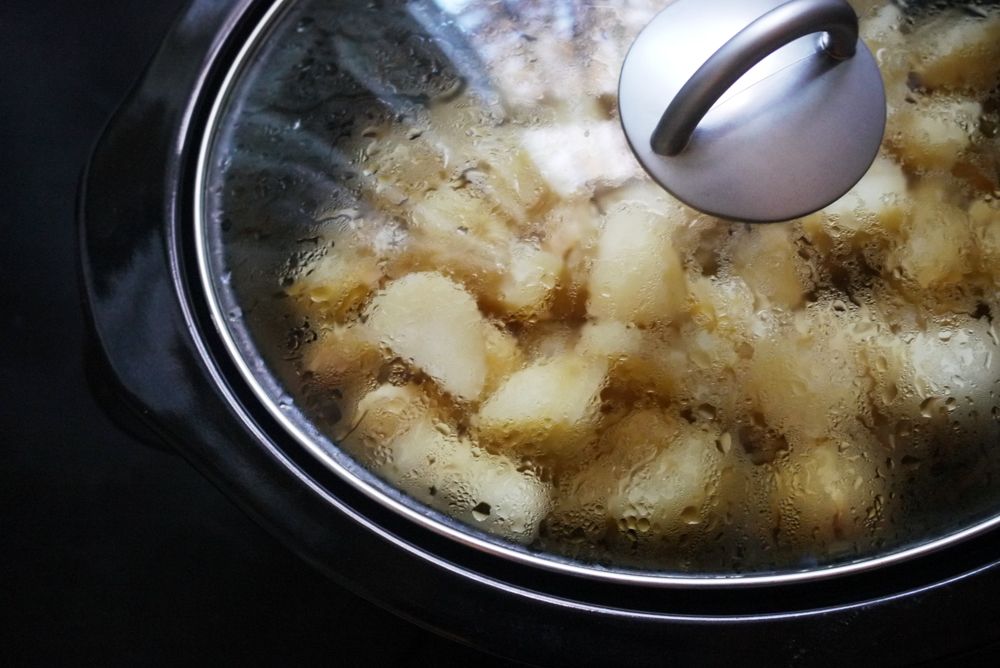 Step 3: Set and Walk Away
Cover the slow cooker and set on high for 4 hours. You work here, at least for now, is done.
Step 4: Mash
Once the potatoes are cooked, open the lid and, right in the slow cooker, mash the cooked potatoes with what's left of the cooking liquid.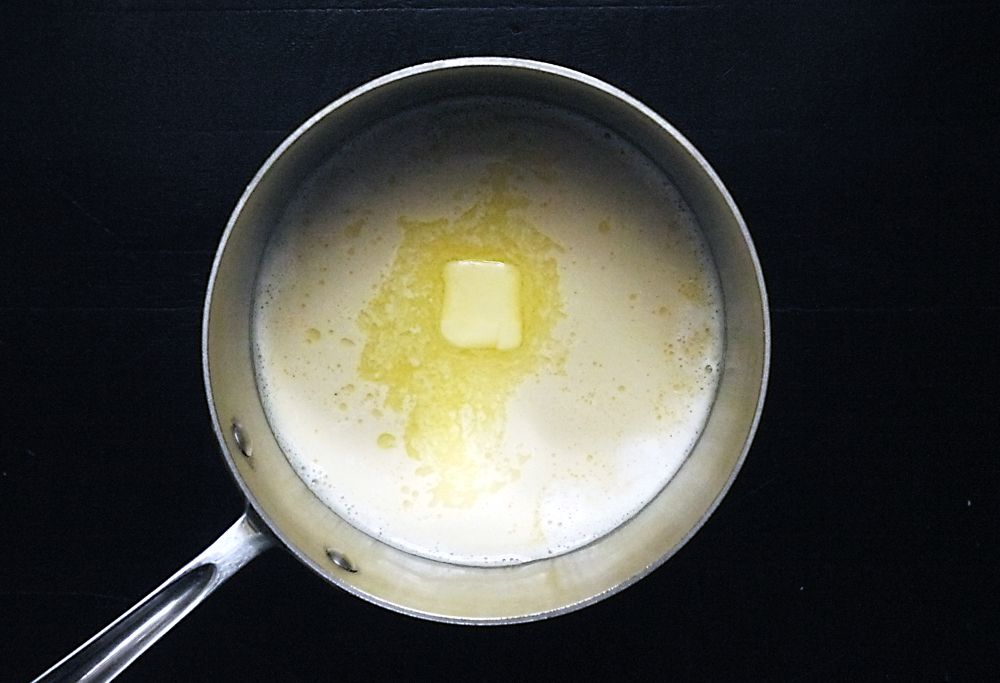 Step 5: Add Melted Butter and Mash More
In the meantime, in a small saucepan over medium heat, melt 1/2 cup of butter and 3 cups of milk or cream. When the butter is completely melted and the whole mixture warm, add them to the mashed potatoes in the slow cooker and continue mashing until desired consistency. If you need to, you may add up to an additional 1/2 cup of warmed milk or cream. You can even stir in a few spoonfuls of sour cream. Yum! Taste the potatoes and season with salt and, if you like, ground black pepper.
Related: How to make gravy: Two secrets and a recipe for foolproof turkey gravy every time.
Step 6: Keep Warm
Once your mashed potatoes are exactly as you want them, cover, set the slow cooker to "warm," and leave the potatoes until dinnertime, up to 4 hours.
Step 7: Serve
When it's time to serve, scoop the warm potatoes into a serving dish and top with pats of putter, chopped chives or parsley, or whatever else you like to garnish your mash.
It's that easy! If you'd like to see the process step-by-step, hop on over to the One Hungry Mama YouTube channel to see me make these in action.