Sure, the commercials are noteworthy and the halftime show entertaining, but I think that we can all agree that the best part of watching the Super Bowl is indulging in game day eats with abandon. In the spirit of eating with abandon without too much guilt—or, worse, a tummy ache—I decided to find skinny snack dips that, well, give new meaning to skinny dipping, and also, more importantly, go light. Because when nachos, potato skins, and pizza pinwheels are on the menu, I'll take a little skinny dipping anywhere I can get it. Ha!
Plus, skinny snack dips mean more chips. Right?
Top: Chimichurri White Bean Hummus at Cotter Crunch | Skinny Buffalo Chicken Dip at Recipe Runner
Related:Healthy game day food (because you know you want to double dip).
I love hummus—it's truly the perfect healthy addition to a game day spread—and this easy Chimichurri White Bean Hummus at Cotter Crunch is a gluten-free, vegan variation that packs a serious flavor punch thanks to tons of fresh herbs. If you're looking to make this even lower in fat, skip the tahini; with all those delicious herbs, nobody will even notice.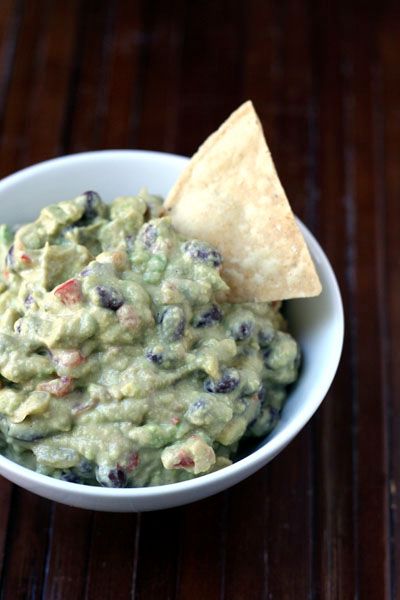 This Hummus Guacamole Dip at my own blog, This Week for Dinner, is one of my favorite recipes ever. It's always a hit, is perfect for game day snacking, and is seriously healthy. I know that avocados are high in fat, but it's healthy fat. Plus, you get heft from lean, protein-rich hummus. In other words, you get all the taste and nutritional benefits of avocado without using as many of them. I add black beans, too, because more lean protein and fiber never hurt anyone. At least not when it tastes this good.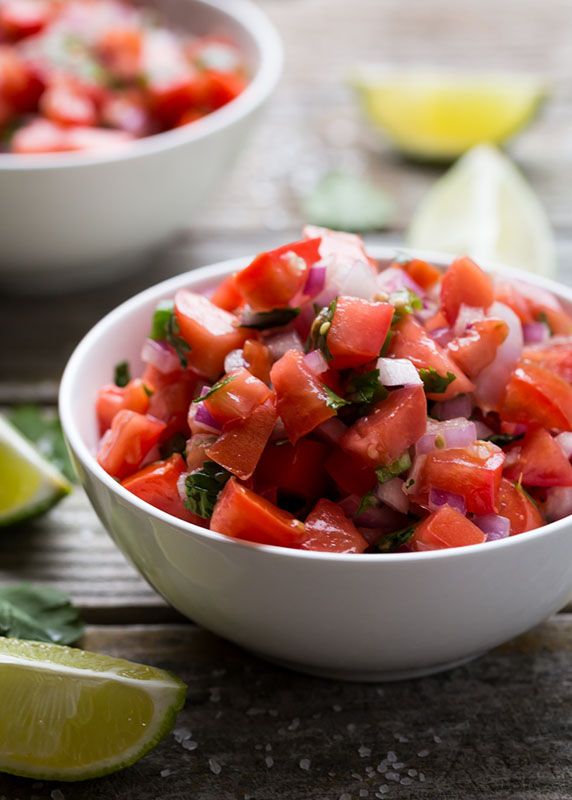 Salsa is the original skinny dip and made from nothing more than fresh produce, it's amazing that salsa can be so addictive. This recipe for Quick and Easy Salsa at Tea & Biscuits is a great starter salsa recipe that will keep everyone happy during the game. So long as you buy enough chips.
Related: Game day recipe: Creamy Chicken Enchilada Potato Skins for the win.
Want that delicious artichoke dip without all those fat and calories? Try this Skinny Greek Yogurt Dip with Kale and Parmesan at Food Faith Fitness. This dip is way healthier than the original and tastes just as awesome. Plus, everyone will think that those greens are spinach, but it's kale! Score one for mom.
Wings are pretty much a Super Bowl necessity. If you want that mouthwatering flavor without the deep-fried, butter-dipped chicken, try this Skinny Buffalo Chicken Dip at Recipe Runner. Mixed with lean chicken, this rich and decadent-tasting dip can add some heft to your game day spread, too. As in, grab some crackers because dinner is served!
If you're trying to make your spread healthy all around, skip the nachos (gulp) and serve this Skinny Taco Dip at Damn Delicious instead. It has all of the same elements, but in strategic moderation with a low-fat creamy dip base. So you get all of the flavor of nachos and bragging rights for actually managing to eat well on Super Bowl Sunday. Go, you!