Mexican food is one of the only international cuisines that I can count on all the kids in my life to eat reliably—and be excited about it, too. So with Cinco de Mayo rolling back around, I've been on the hunt for Mexican-inspired dishes that taste amazing and go beyond the average taco night. Trending this year are fruity, sweet-savory combinations and easy-to-make sauces that add complexity without venturing too far outside your kids' comfort zones. Whether you plan on going all out for a fiesta, or just doing a themed weeknight dinner for the family, these recipes will make for a seriously festive occasion.
Related: 8 tasty, family-friendly quesadilla recipes that go way beyond the basics. 
I am crazy about Mexican street corn. There are so many variations of this favorite, but Sophie at the Green Life blew me away with this Grilled Corn with Spicy Vegan Mayo, Cilantro, and Lime (top). Grilling the corn brings a smokiness to the lovely sweet taste that kids like so much, and the cilantro, lime, and spicy mayo just take it to the next level. If you don't have time to make the vegan spicy mayo, try sour cream or regular mayo—or leave it out entirely for a milder, kid-friendly taste.
I believe on a very deep, soul level that there's no wrong time of day for huevos rancheros, and I'm totally stoked about this latest incarnation, Huevos Rancheros with Chorizo Refried Black Beans from Yvette at Muy Bueno. Yvette adds smoky chorizo and Crema Mexicana to this classic recipe and proves that even brinner can make an exciting Cinco de Mayo meal.
So you probably don't make homemade queso every time you serve a Mexican meal, which is exactly why this Blanco Sauce from Chef in Training will make your at-home Cinco de Mayo dinner feel like a party. I'd just make sure to divide this into two batches, one with jalapeño and one without, so that everyone stays happy.
I absolutely love these 10-Minute Pineapple Black Bean Tostadas from Give Me Some Oven, that are as fun to eat as they are colorful. If you have picky eaters in your crew, this recipe is super easy to adapt (I can already think of one niece who will only be eating beans and avocado), but parents will love the bold, tangy flavor of this recipe as is.
We all know guacamole is the fastest-disappearing party food, and this Southwestern Guacamole from Kim's Cravings is no exception. I like that it beefs up standard guac with corn and beans, lending extra flavor and stretching those precious avocados a little farther.
Related: Spice things up with flavor-packed Mexican dinner recipes that aren't tacos.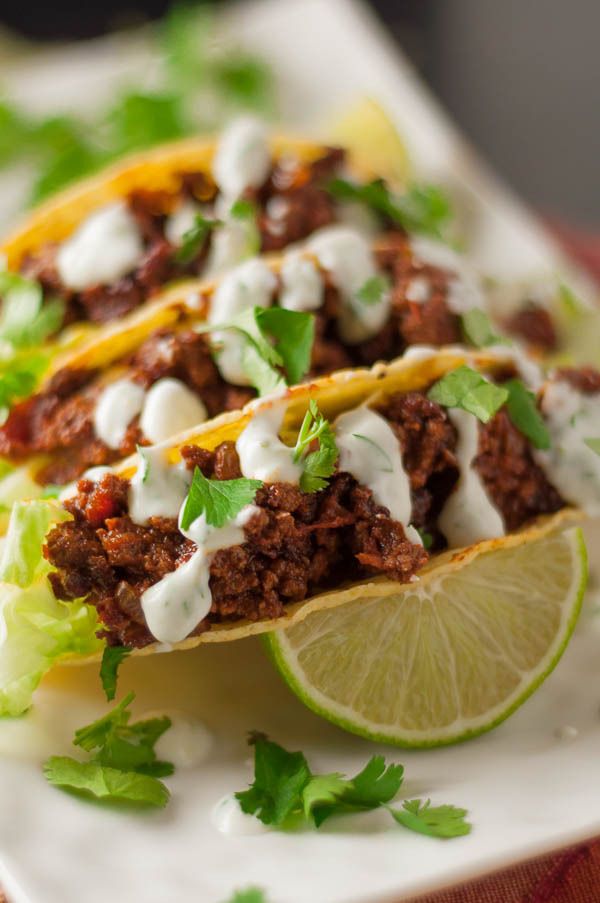 Like I said, I'm obsessed with sweet-savory combos this Cinco de Mayo, but I need to choose flavors that won't be too much of a stretch for picky eaters (or those with sensitive palettes, if we want to be diplomatic). These amazing Spicy Sweet Tacos with Lime Sour Cream at Mamagourmand pack a killer taste without venturing too far from the basic ground beef and cheese tacos that most kids are used to. Two thumbs-up for that.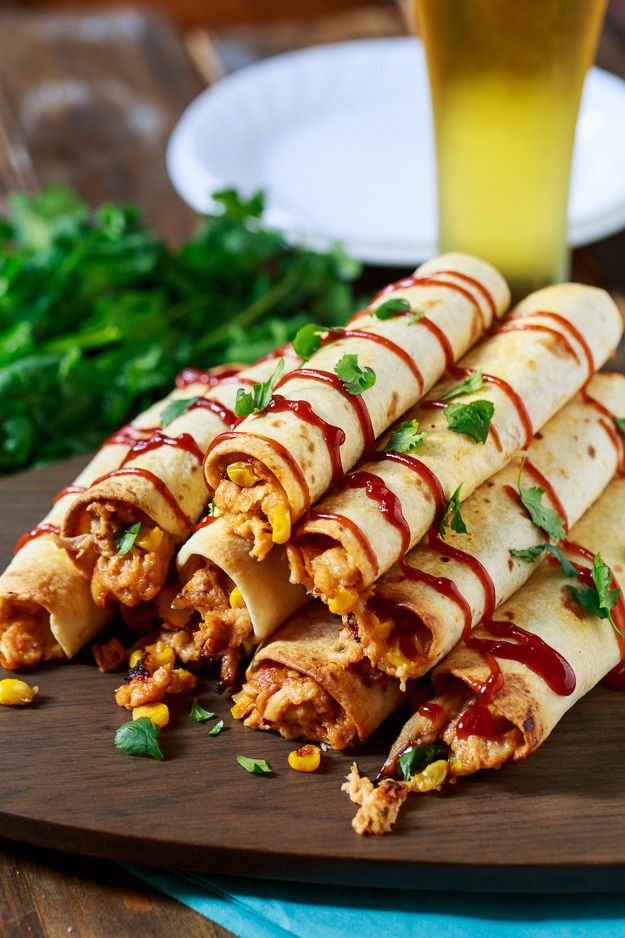 You have to love Spicy Southern Kitchen for giving us these BBQ Chicken Taquitos, which are table-ready in 30 minutes. Try this for kids who prefer sweet to spicy or who don't know that they like Mexican food yet. And I might go easy on the BBQ drizzle—it looks nice, but we don't want to lose that crispiness. Or weird out our texture-sensitive children.
Making enchiladas can be time-intensive, but The Gracious Wife takes some clever shortcuts to get these Creamy Shrimp Enchiladas on the table in a cool 40 minutes (only 5 of which are for prep!). These are perfect if you can't throw an all-out fiesta, but still want a Mexican-themed meal for your kids that feels celebratory.
The kids in my life have never said no to fried tortillas filled with chicken, and come to think of it, I can't remember ever refusing a chimichanga either. So I'm super thankful to Vianney from The Sweet Life for bringing us this surprisingly easy, kid-friendly Chicken Ranchero Chimichanga recipe, which has inspired me to finally try this favorite at home. Vianney makes them with avocado cream and serves the chimichangas as dippable party treats. We won't be saying no to that, either.
Related: 7 mouthwatering nacho recipes that make dinner a party!
Tres leches is one of my all-time favorite desserts, but I never feel that I have enough time to make it. So I was thrilled when I found this quick and easy Tres Leches Cake from It's Autumn's Life. If you've never tried it, the magic of tres leches is in the texture: it's incredibly moist (thanks to those three milks) and has the rich, simple sweetness of cream. Try it with coffee, and you'll be in heaven.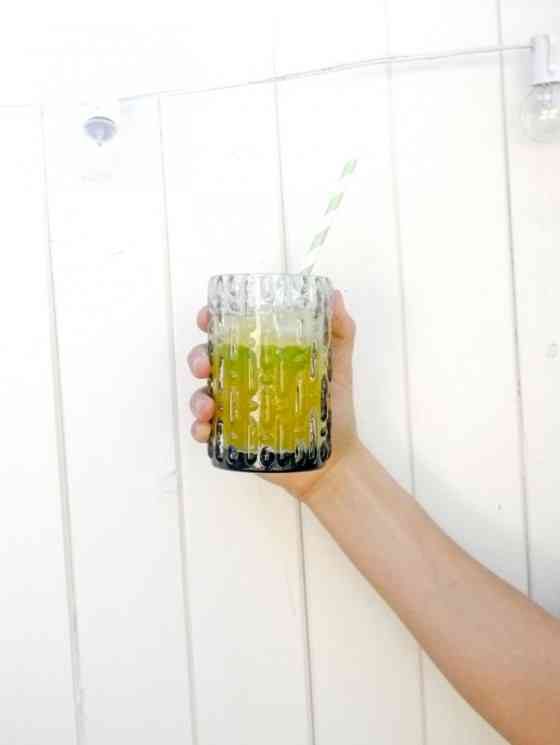 Dessert is always a must, but so are margaritas on Cinco de Mayo. Don't worry: There's nothing inappropriate going on here since this amazing Margarita Mocktail at One Hungry Mama, the blog of our very own editor and cocktail queen, Stacie, is made without alcohol. It does have a secret ingredient, though, that makes it taste like the real deal. And, of course, if you want, Stacie shows you how to turn the mocktail into a cocktail with the same ingredients. A win-win.