School's finally out for most of the country and summer break is here! If that means it's time to load up the car for a family vacation, then we've got some great travel snack recipes and ideas for you. Because the hardest part of the trip can be getting there, and anything that helps us avoid the meltdowns that come from hungry kids—or kids overloaded on sugary storebought snacks—is welcome.
My most successful strategy for avoiding whiny kids in the car is to let them be in charge of when they snack. But I can still be in charge of what they snack on, especially if you use the clever idea from I Should Be Mopping the Floor to portion out snacks in tackle boxes (above). This way, the kids can still get a few splurges, but you can fill in with plenty of healthy options, too, like any of these recipes below.
Related: 5 easy ways to eat healthy while traveling with kids.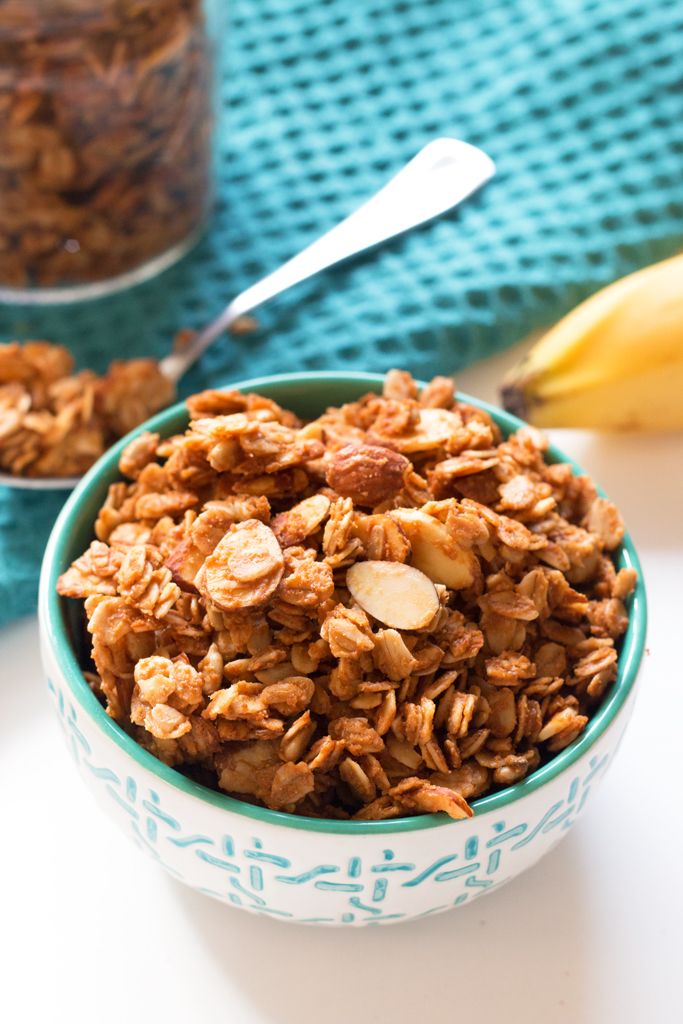 Sometimes my kids are hungry, but just a little bit. Having a bag full of Grain Changer's gluten-free Peanut Butter Granola at their seats will make it easy to give them that little pick-me-up they need when they get hungry. Just bring along a dust buster, because there will be crumbs.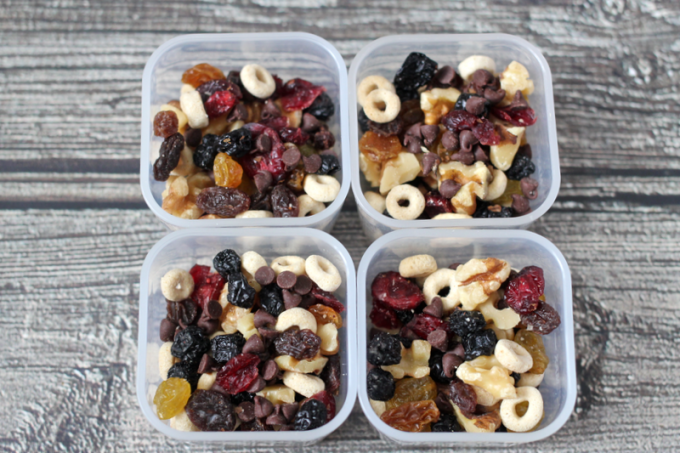 Another big favorite with the kids is trail mix, and we think that this recipe at Family Food on the Table will give you a minimal amount of picking through for only the parts they like. Because cereal + chocolate + raisins = yum. Of course, you can add any other favorites, or leave out any you don't like, for a custom version.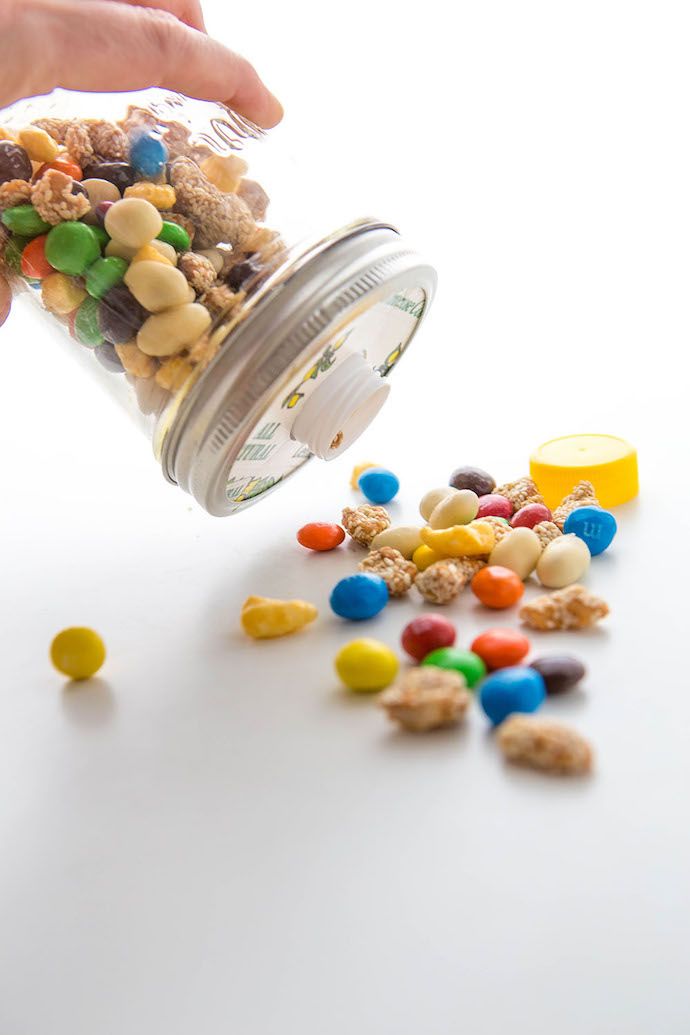 Any kind of tiny snack—like granola or trail mix—can make a huge mess in the car, but this clever DIY snack shaker at Babble is such a smart way to keep the snack contained and easy for little hands to pour. Plus, the clear glass jar makes it easy for them to see how much is left so they don't eat it all too quickly. Or ask over and over again if there's more.
Related: 5 healthy make-ahead snack recipes to be ready when the kids get hungry!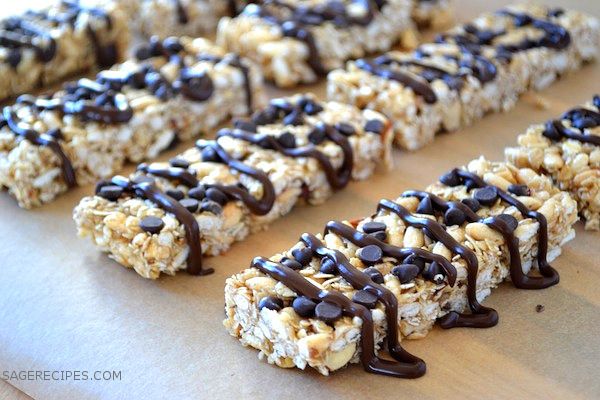 Soft, chewy granola bars always hit the spot with my kids and are way less messy than those hard, crunchy bars. Make a batch of these chewy chocolate granola bars at Sage Recipes with your kids to get them excited about your trip.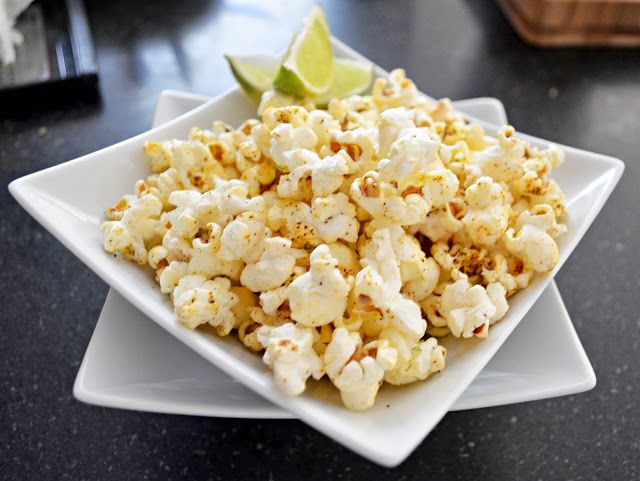 If your kids want a salty snack, small bags of homemade popcorn is always a good idea. We love this recipe for Chili Lime Popcorn at The Inventive Vegetarian and think your kids will too, but you can experiment with other flavors like BBQ seasoning, honey and salt, or just plain for those less adventuresome kids. (But them make a small batch of Chili Lime for you!)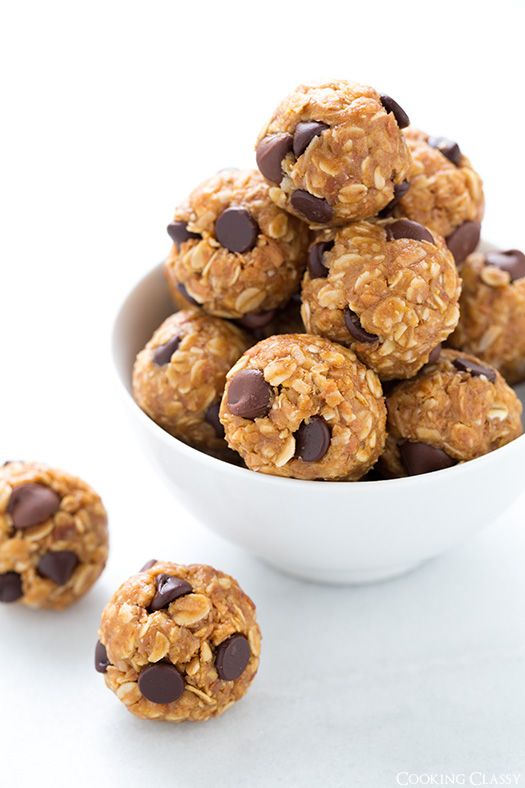 These no-bake energy bites at Cooking Classy are so yummy! They taste like oatmeal cookies, but are full of good-for-your protein. My kids love them for breakfast, snacks, or pretty much any time of day. And if you freeze them ahead of time, they're even better.