It's official: Waffle-shaped foods just taste better. Whether it's because of all those extra crispy surfaces or how well the little divots hold sauce, I'm just happy that waffle irons are seeing some use beyond Saturday morning breakfasts. Because it turns out, they're pretty handy for all meals, especially quick weeknight dinners.
So clear a space on your kitchen counter: We predict that the waffle iron's not going back in the cupboard for a long, long time.
Top: Waffled Polenta at Julie's Jazz | Waffle Iron Turkey & Smoked Gouda Panini at One Sweet Mess | Waffled Macaroni and Cheese at Will It Waffle?
Related: Delicious one pot recipes for when you just can't with the dishes.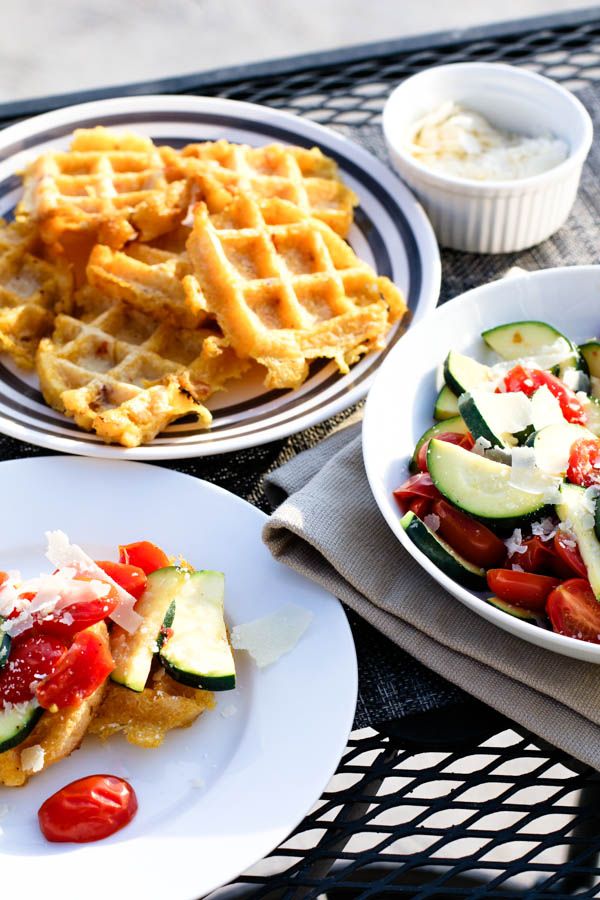 I can't get over how simple and yummy-looking this Waffled Polenta at Julie's Jazz is—and only four ingredients! The waffle iron perfectly crisps the outside of the polenta, then all you need is a couple veggies and maybe some marinara sauce, and voila. You've mastered Meatless Monday.
The verdict's in: There's no need to buy a quesadilla maker (you know, if you were even considering it). This Easy Chicken & Cheese Quesadillas cooked on a waffle iron at Souffle Bombay is so easy and cooks beautifully, no flipping required. This is sure to become an instant weeknight staple.
Okay, this was news to me, but apparently "Will It Waffle?" has been a phenomenon for a while. If you want to figure out if your favorite foods "waffle" well, head on over to the blog. In the meantime, try their Waffled Macaroni and Cheese, which definitely will waffle. It's a great use for leftover mac and cheese that the kids may not otherwise be excited to eat a second time.
Related: 7 of the best waffle recipes that prove they aren't just pancakes in a different shape.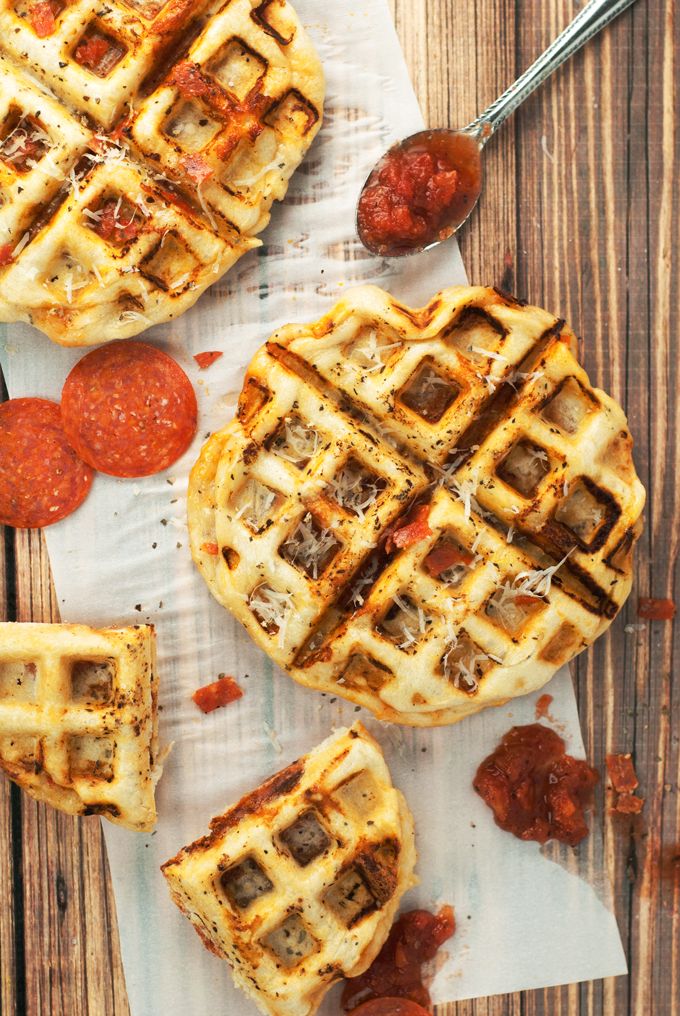 Forget the brick oven. It turns out that pizza tastes pretty amazing cooked on a waffle iron too. While the folks at Simple Pantry recommend making your own dough for their Pepperoni Pizza Waffles, you can totally get away with store-bought. Because making dinner easier and quicker is the whole point, right? Also, check out this super helpful Serious Eats tip to revitalize leftover pizza using—you guessed it—a waffle iron!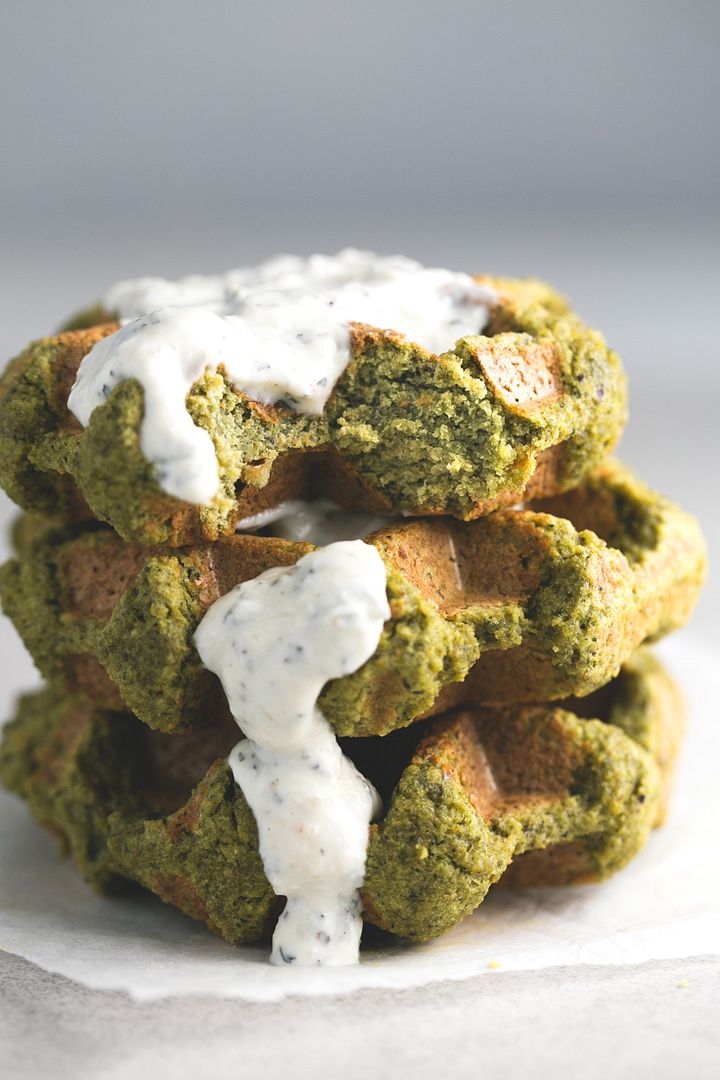 Okay, just try to say Falafel Waffles without cracking a smile. Yeah, I didn't think it was possible. Not only is their rhyming game strong, but these Falafel Waffles (can't stop saying it) also make a nice shortcut for a food that normally requires deep-frying. Because we definitely don't have time for that, no matter how good they are. Falafel Waffles at Simple Vegan Blog for the win!
Related: Meal plan: 5 easy recipes for the week ahead, from a healthy burger to a one-pot pasta.
If you're cooking on a waffle iron, it can be a little more challenging to come up with meals that include a complete protein, so I'm loving this Waffled Tofu at Food Gal, which is packed with good stuff to help little bodies grow strong. Plus, the marinade is packed with amazing flavor. You can waffle some rice, too, for an even more fun presentation.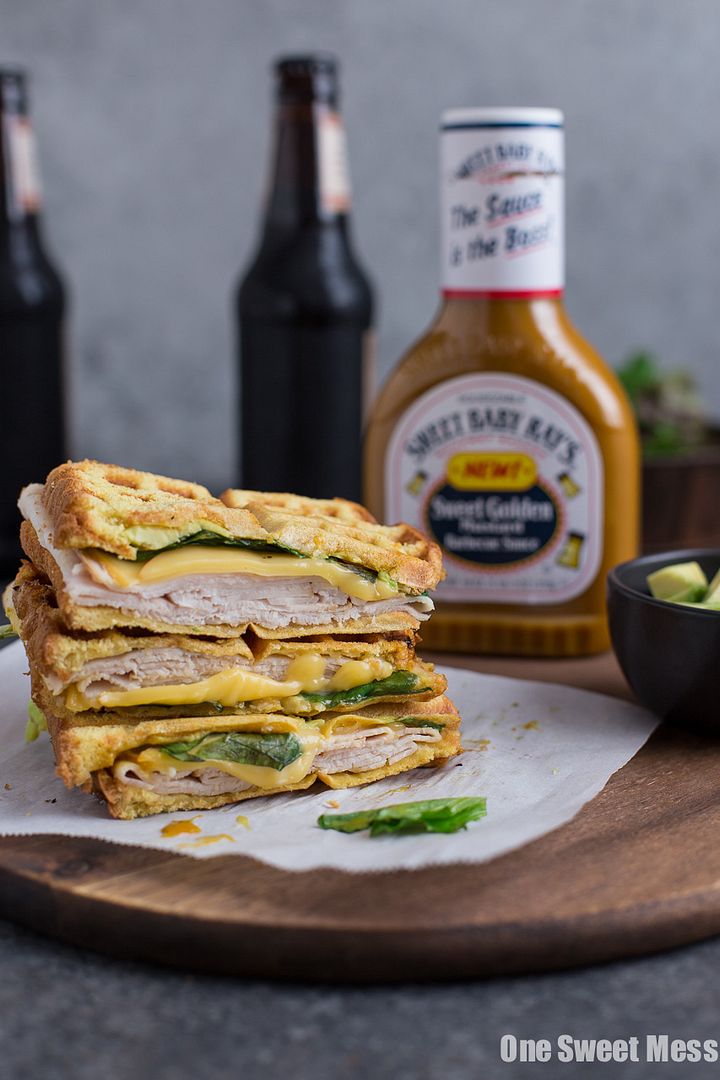 No panini press necessary for this Waffle Iron Turkey & Smoked Gouda Panini at One Sweet Mess that looks SO gooey and amazing. The fillings alone make this sandwich stellar, but add crispy waffle goodness and you're in for a next-level treat.