If there's one time to indulge in totally outrageous, decadent drinks, it's Halloween. Whether you like the tried-and-true dry ice trick (never gets old!), fake blood, or going for a color that definitely doesn't occur in nature, we've found the best recipes to suit your fancy. These Halloween drinks will make sure that your Halloween party is on point, whether you're brewing giant cauldrons of punch for little goblins or mixing spooky cocktails for your grown up friends.
Top: Witch Brewed Cider with Apple Heads at The Mighty Mrs. | Red Velvet Hot Chocolate Sugar Hero
Related: Creepy mocktails and other non-alcoholic Halloween drinks for kids. 
Halloween drink recipes: Mocktails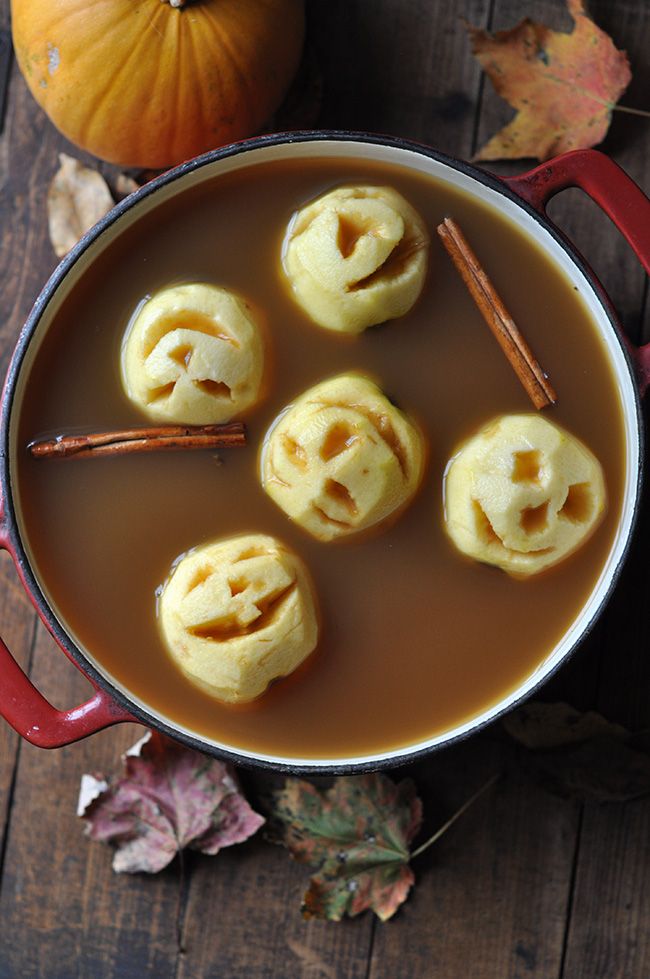 I wanted to include at least one recipe that's super simple but still gives a fun presentation, so I was stoked to land on this Witch Brewed Cider with Apple Heads at The Mighty Mrs. It just requires cider, cinnamon sticks, and some carving abilities, which should already be on point if you've sculpted your fair share of jack-o-lanterns this season.
Although this Halloween Party Drink looks alarmingly like Surge, the defunct neon green soda of my childhood, I'm still loving the mad scientist vibe, and I think that the kids will too. Plus, Amy at The Idea Room includes the free Uranium printable label. Science!
I adore red velvet cake, and so this Red Velvet Hot Chocolate and Almond Witch Finger Cookies caught my eye immediately. Okay, it also could have been the fake blood and disembodied finger. Either way, this recipe looks so fun! Elizabeth at Sugar Hero melts a tiny bit of cream cheese into her hot chocolate to give it a rich, but not-too-sweet flavor reminiscent of the original.
I'm so charmed by these Ghoul's Guts Ice Cream Cake Shots at Sugar and Cloth. They work equally well as friendly ghouls for kids or dessert shooters with a fun, but sophisticated look for adults (depending on whether you choose the alcoholic or non-alcoholic version). Plus, shot glasses are the perfect portion control for something so rich and delicious.
Related: Halloween cocktail recipes that are scary, grown up style. 
Halloween drink recipes: Cocktails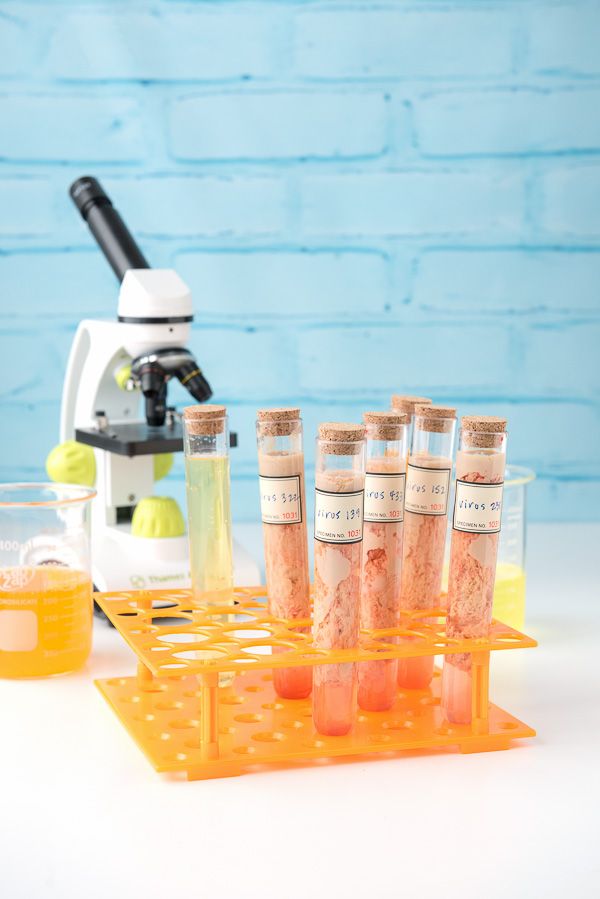 Everyone has a different level of tolerance for spooky cocktails, and these Drink If You Dare Shooters at Boulder Locavore are certainly creepy looking—especially if you go all-out by serving these in test tubes. But considering that they're made with Bailey's Irish Cream and peach schnapps, fellow parents will be pleasantly surprised with the yummy taste.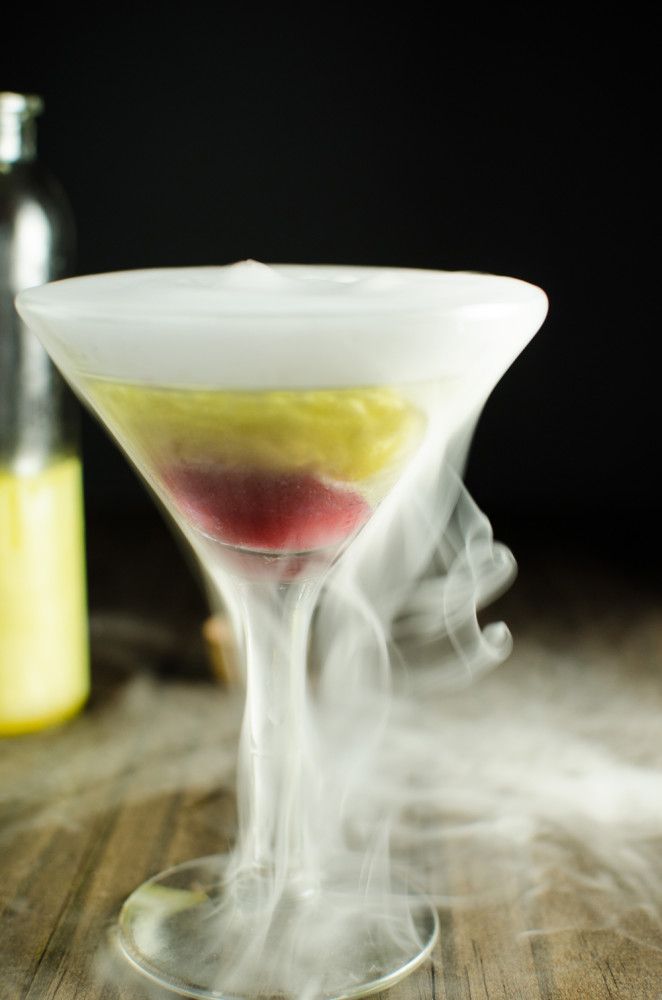 Okay, adults. I'm totally mesmerized by this Unicorn Blood Cocktail at The Flavor Bender. The shimmer! The smoke! And it's actually pretty simple once you make (or buy) your shimmery liqueur. Serve this mystical cocktail at your next Halloween party to make things a lot more interesting for the chaperones.