It's no secret that I am a homemade pancake enthusiast, but everyone — including me — loves a good boxed pancake mix for one reason: pancakes in minutes. That is, as long as you don't end up with flapjacks that are dense and heavy, which happens too often with mixes. That's why I love using these box pancake mix hacks. A few simple tricks and you get boxed mix pancakes that taste like homemade…still in minutes.
Related: See 'ya soggy! The secret to crispy waffles is easier than you think.
1. Listen to Miss Crocker! This tip has been under our noses all along. Many moons ago, my college roommate discovered a recipe using some not-so-secret ingredients like sugar, lemon juice, and baking soda on the side of her Bisquick box. The recipe for Ultimate Melt-In-Your-Mouth Pancakes at Betty Crocker is still there, and indeed makes lighter and fluffier pancakes. Definitely try it.
2. Use milk for more tender pancakes. If your box says to use water, replace it with reduced-fat or whole milk (but not skim). The richness of the milk will add flavor and it also makes pancakes more tender.
3. Combine butter and oil for big flavor. For every cup of basic pancake mix, add 1 tablespoon of cooled, melted butter when adding all of the other wet ingredients. That said, don't get any ideas about substituting butter all together. I tried it and found that the pancakes came out a little too dry. When I use this hack, I also add a ½ teaspoon vanilla extract and a pinch of cinnamon, because if we're going for more flavor, we might as well go big.
Related: 4 Japanese fluffy pancake recipes worth attempting this weekend.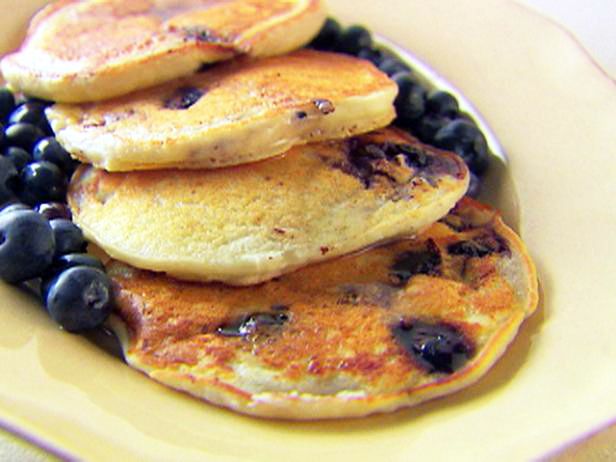 4. Add cheese for creamy, fluffiness. Say what? Yes, cheese! Adding a little ricotta cheese will make for creamy and fluffy pancakes. If you don't believe me, check out this ridiculously good recipe for Ricotta Pancakes from Giada De Laurentiis at Food Network.
5. Consider making your pancakes healthier. Sneaking in healthy ingredients to otherwise not-particularly-healthy foods is my jam, and I'm willing to guess that I'm not alone. There are no rules here, so try experimenting with some of these ideas:
One very ripe banana, mashed: Simply mix it into your finished batter or use it as a substitute for the egg.
Replace the egg with applesauce: Use ¼ cup applesauce for every egg.
Add Greek-style yogurt for protein: Start by adding a couple of big spoonfuls of plain yogurt.
Add ground nuts or ground flax seed for a boost of healthy omega-3s.
Am I missing anything? If you have any great box pancake mix hacks, we'd love to hear from you!