It's time to start thinking about your meal plan for next week. From Cashew Chicken on a sheet pan to a perfect no-cook family meal, we've got five weeknight dinners that will get you through the week ahead. So grab a pen, make your shopping list, and stock up before the weekend's over. And if it's easier for you to do that from your inbox, be sure to sign up for our weekly meal plan emails.
Top: Cashew Chicken Sheet Pan at Life Made Sweeter | Zesty Lime Shrimp and Avocado Salad at Skinny Taste
CME is an rStyle and Amazon affiliate
Related: How to feed your family healthy on a budget.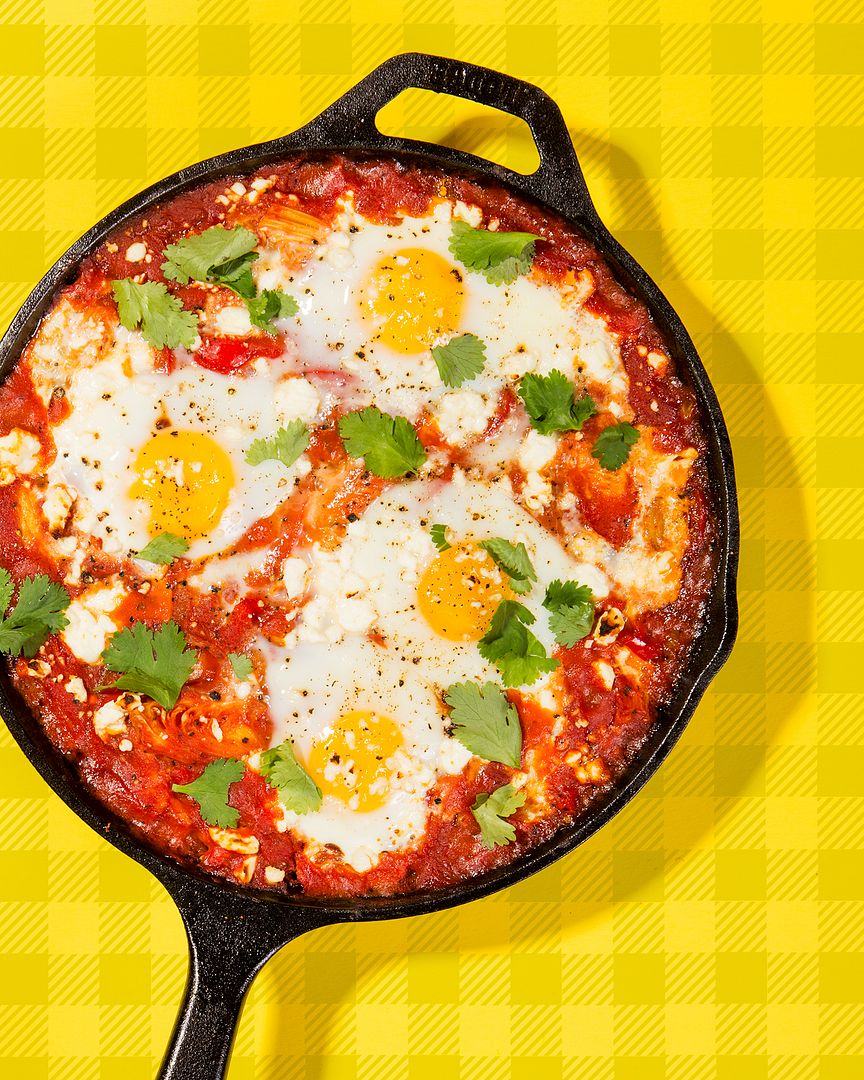 #MeatlessMonday isn't just about eating healthier, it can also help you cut your grocery budget, so we're sticking with it! The easiest way to get the family on board is to serve breakfast-for-dinner. I'm kicking it up a notch with this Artichoke Shakshuka at Wit and Vinegar. The recipe is from the cookbook One Pan & Done, which I think we can all agree, is our kind of cooking.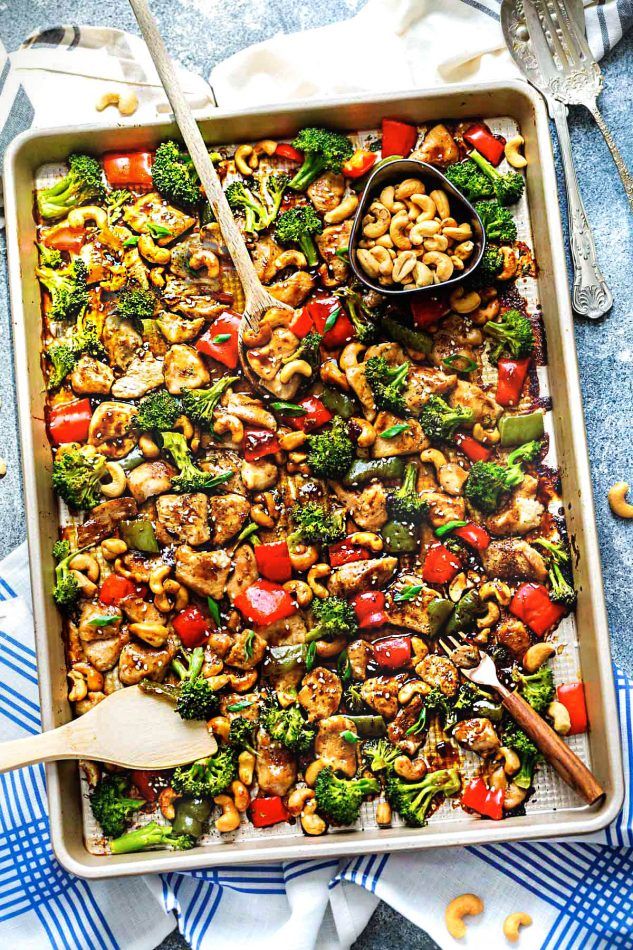 I love Cashew Chicken and even more when you can make it on one pan. This recipe for Cashew Chicken Sheet Pan at Life Made Sweeter is not only quick, easy, and made with minimal dishes, but it's also a complete meal with nothing more than rice added thanks to all that broccoli.
Zesty Lime Shrimp and Avocado Salad | Skinny Taste
When it gets super hot, I like to whip up this Zesty Lime Shrimp and Avocado Salad at Skinny Taste which we included in our round up of no-cook dinner recipes. Keeping frozen shrimp — my favorite quick cook protein — on hand is a lifesaver, especially in the summer, and this recipe is exactly why.
Related: 7 awesome dinners you can make with stuff in your pantry.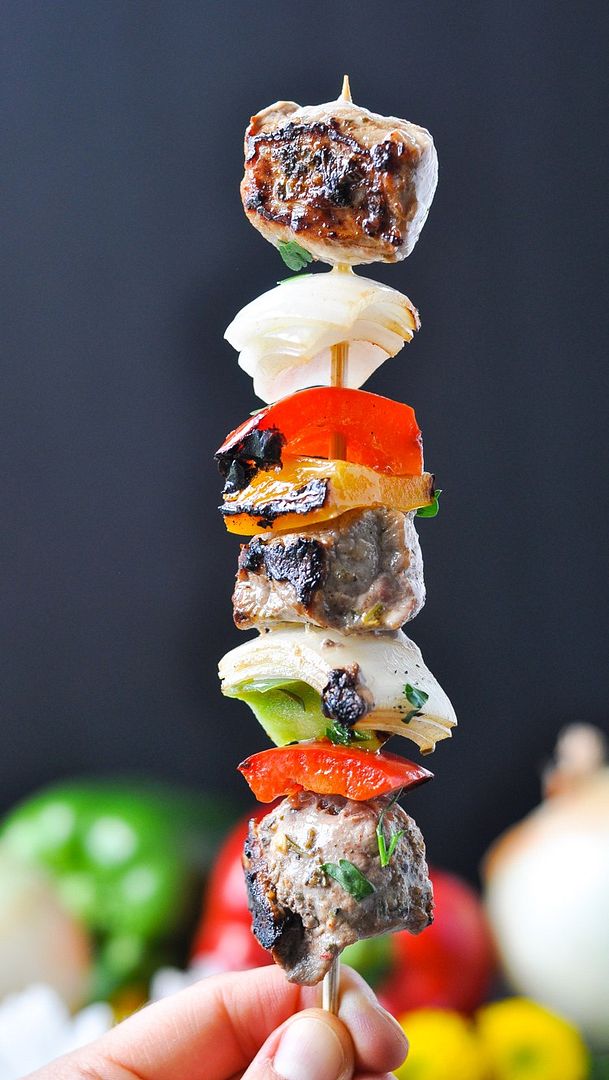 Fire up the BBQ for these Grilled Garlic and Herb Pork Tenderloin Kabobs at The Seasoned Mom. The recipe only calls for three ingredients because Blair uses pre-marinated pork. You can do the same, or if you're particular about getting high-quality pork, marinate meat from your local butcher or farmer in olive oil, garlic, and herbs of your choice (cilantro, parsley, rosemary, and thyme all work well!) for a couple of hours before grilling.

Summer Fridays call for great burgers and this Potato Salad with Sugar Snap Peas, Pickled Shallots, and Dill at Two Red Bowls. This is the ultimate summer side that goes perfectly with the ultimate homemade burger, which you can make easily using our guide on the best cuts of beef for burgers. Wash it all down with some rosé wine cocktails and/or one of these fruit lemonade recipes for a meal that's 100% summer.