If you're looking for natural immune-system boosters during cold and flu season, the key ingredients for reducing inflammation and boosting our immune systems to look for are:
-garlic
-turmeric
-ginger
-green tea
-vitamin C from citrus and dark, leafy greens. 
So I've put together these really delicious, family-friend cold and flu recipes which are chock full of them. Because yay for cooler weather, but boo for these awful, persistent sniffles that have hit my family.
Of course, the recipes are easy, too, because if I'm not feeling well or am caring for a sick kid, the last thing I want to do is spend hours in the kitchen. Hope they help you too. Stay healthy out there!
Top image: Hot Orange Spice Drink | Zoom Yummy 
Related: Coronavirus: The best, most trusted resources for facts and prevention tips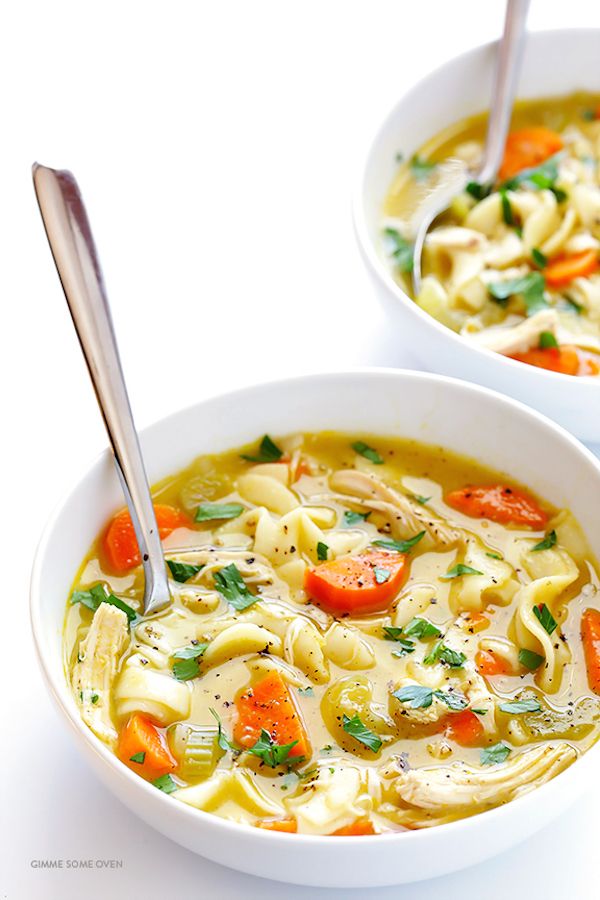 Let's start with chicken soup
The classic get-well recipe — the one grandma always made — is, of course, chicken noodle soup. I made this Rosemary Chicken Noodle Soup from Gimme Some Oven for my family and it was a huge hit. You can make it a little easier on yourself by using rotisserie chicken and pre-cut carrots. But beware: The rosemary infuses quickly, so go light on the herbs if you don't want it to weigh heavy on the flavor of your soup.
Garlic FTW
Some medical studies have shown that eating garlic daily can actually reduce cold and flu symptoms thanks to garlic's anti-inflammatory and anti-viral properties. Given that, this Roasted Garlic and Cauliflower Soup at Gastro Senses might be a good option for dinner tonight if you're feeling like you're starting to come down with something.
Related: 7 super foods for cold and flu season.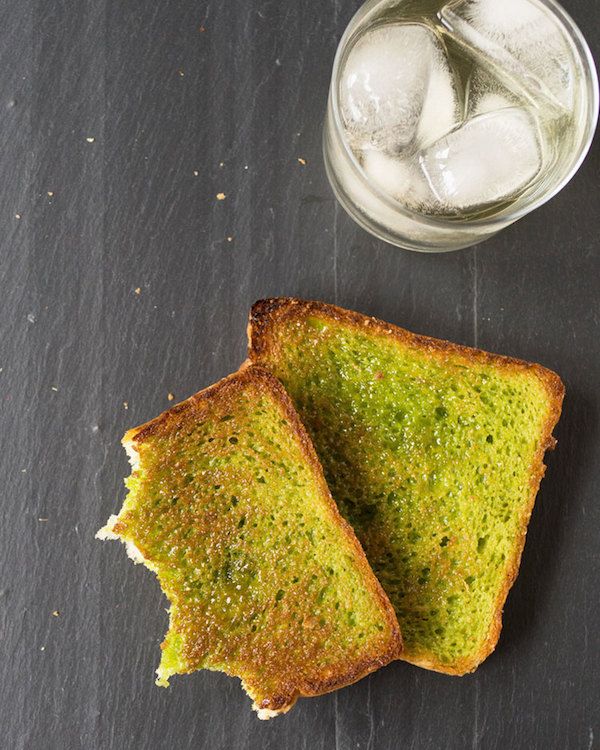 Toast, only better
When you're nauseated with the flu, sometimes all you can stomach is a piece of toast, but it doesn't have to be without any nutritional merit. This Green Tea Sugared Toast from Oh, How Civilized will help you feel better quicker thanks to matcha-soaked bread full of antioxidant properties from the green tea. Plus, kids may think green bread is fun. Or, they may think green bread is gross. I'm realistic.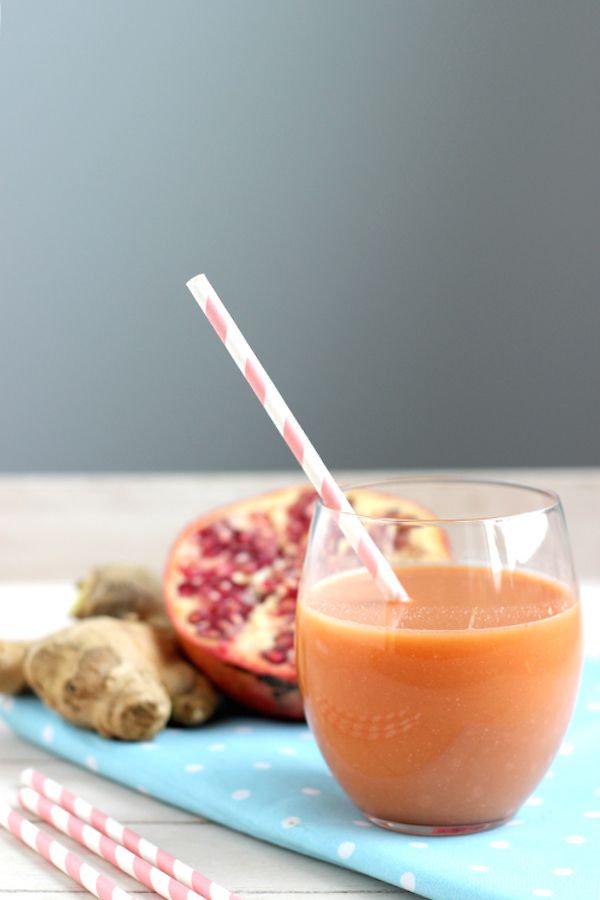 DIY juice blends keep the nutrients in
I'm guessing I'm probably not the only parent who finds juice to be the easiest way to get veggies and vitamins into my kids' diets. Making juice at home is easy (well, provided you have a juicer!) and a lot more affordable than buying fancy fresh-pressed juice or juice blends. Plus, you can make this Ginger, Carrot, Orange, and Pomegranate Juice recipe from Dear Kitchen, because it's so delicious, my kids ask for seconds every time I serve it.
Image:  Anda Ambrosini via Unsplash
Try a homemade electrolyte drink
Dehydration can be one of the worst parts of a cold, flu, or stomach virus, and while you can always turn to Pedialyte, coconut water, or Gatorade, it's not too hard to make your own citrus-y version. Epicurious shares this homemade electrolyte drink that gets its punch from citrus and ginger, then adds sea salt and either honey or agave nectar to help replenish what your body's missing.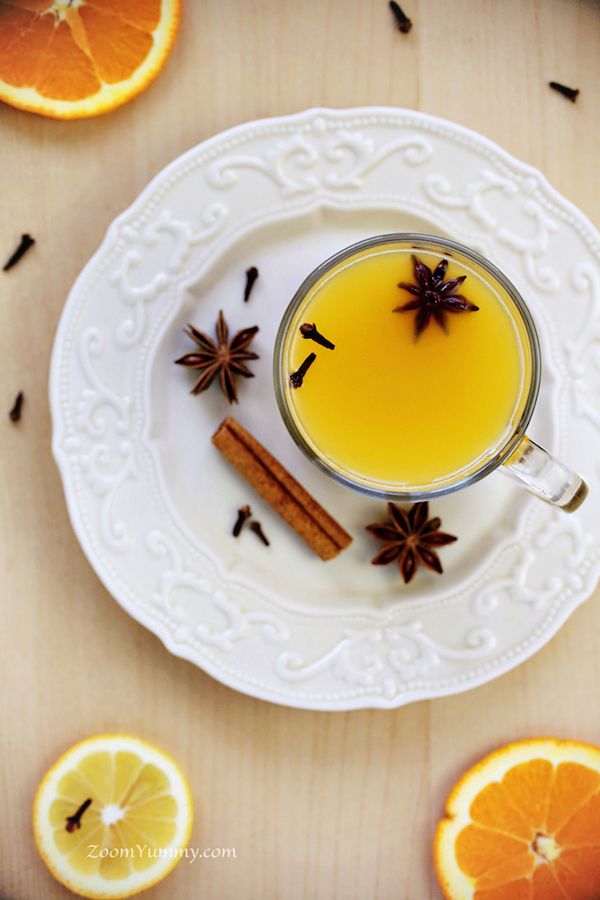 A hot tea alternative with an immunity boost
When I have a sore throat, I crave hot drinks to soothe that ache. For another twist on a natural citrus drink, this Hot Orange Spice Drink at Zoom Yummy (also at very top) is full of vitamin C to help to fight colds, plus it's got a bit of honey (I buy mine local) to help fight my allergies. But the licorice-like flavor of star anise is, ahem, the star of this drink. Anise has huge concentrations of a compound called shikimic acid, which I think of like a natural version of Tamiflu. You may be feeling better faster if you drink this with your breakfast… and lunch and dinner, too.
Related: 11 Natural cold and flu remedies for kids that can help them feel better
Turmeric milk: Don't knock it!
I'm a big believer in turmeric as a way to reduce any kind of inflammation — it practically eliminated my serious lower-back pain all on its own. So I'm eager to try this warm, spicy Turmeric Milk recipe from Kiran Tarun, which Stacie says tastes delicious. It's a great alternative to those huge, horse-pill sized capsules of the spice. Plus, a warm glass of spicy milk before bed sounds really comforting, especially when I'm not feeling well.
For the adults only…
People have been drinking hot toddys as a cold remedy for ages, and I'm loving this Gingerbread Hot Toddy at Jelly Toast. Of course this one is definitely not for the kids; it's a sophisticated twist on the classic recipe with a mixture of spicy tea, molasses, and bourbon. Actually, it sounds perfect for sitting in front of a fire on a cold night, whether I'm sick or not.
Related: How to brew tea perfectly, for both you and for kids.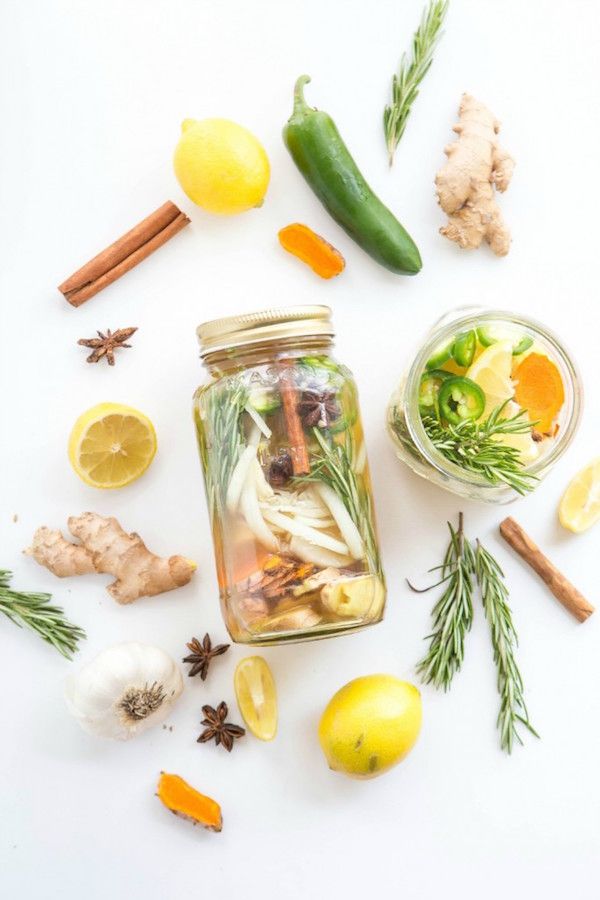 Could this be a wonder remedy?
You've probably heard about how great apple cider vinegar is for your health, but Yuriel Kaim's Bonfire Cider is like apple-cider vinegar on steroids. (But you know, in a good way.) It's infused with ginger, citrus, herbs, garlic, and horseradish, then fermented for a month. You can drink it straight by the spoonful, mix it with honey into your tea, or add it to soups or other dishes. Some people swear it will knock out your cold for good and I'm willing to try it. May as well mix up a batch now to have on hand when the real cold sets in, at least if you can wait a month.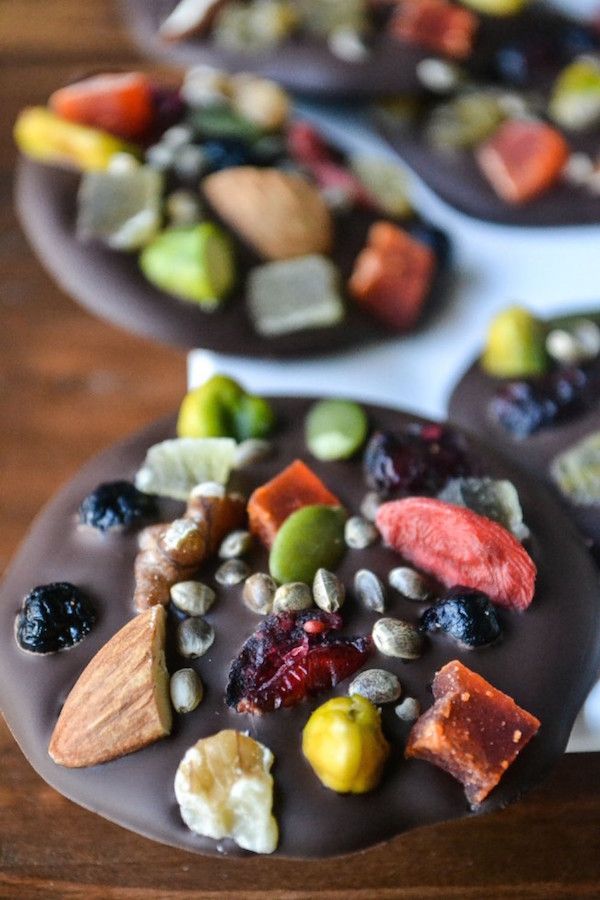 Feeling snarky? 
Should you be looking for an excuse to eat sweets when you're sick, you have to check out these Dark Chocolate Detox Bites from The View from Great Island. They're packed with heart-healthy nuts and seeds, along with detoxifying blueberries and goji berries. As to the effectiveness of these treats, I can't say for sure. But I do know that dark chocolate always makes me feel better.