If your family is anything like mine, you're eating fresh, sweet corn on the cob several times a week. It's such a treat and, really, the highlight of summer eating. First I cook it up: Mostly I follow these directions for how to boil corn on the cob perfectly, but sometimes I throw together a delicious corn salad. After that, we savor. Then there are corn cobs. Lots and lots of them. Instead of just throwing them away, try something new: make corn stock.
Related: How to boil corn on the cob perfectly: The world's best, easiest recipe.

How to make corn stock
Start with cobs—without kernels.
Making corn stock is such easy business that you don't need an exact recipe. Just throw fresh, milky cobs that are left without kernels into a stock pot and cover them with water. Uncooked cobs, like the ones you have leftover when you cut the kernels off of the cob for a corn salad, will make the best tasting broth. But, if you don't overcook your corn in the first place, the ones leftover after dinner will work, too, though the flavor may be more mild.
I usually collect cobs in a ziplock bag that I keep in the freezer until I have about 12 of them. Then, I cook them all at once in 12-14 cups of water for about 1 1/2 hours, which yields 4-5 cups of stock. You can do it this way, too, or make a smaller batch.
Simmer in water with just a few ingredients.
To the cobs and water, add a handful of peppercorns, a bay leaf and, if you have some, fresh herbs—parsley and thyme are perfect—and set over medium-high heat. Bring the water to a boil, then reduce heat to medium and simmer until you have a rich, flavorful stock. How do you know when it's done? Taste as you go.
Related: 7 sweet corn salad recipes that celebrate the best of summer.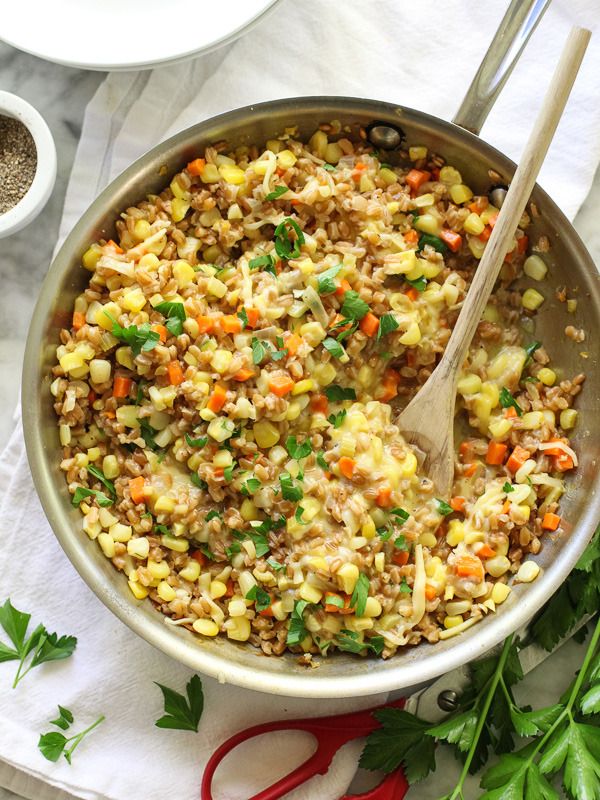 How to use corn stock
You can use the silky, vegetarian broth in anything that you would vegetable broth or, really, in any recipe that you think would benefit from having corn flavor in the background. My favorite way to use corn stock is in risotto like this Summer Corn, Gouda and Farro Risotto (above) at FoodieCrush. Some other ideas include: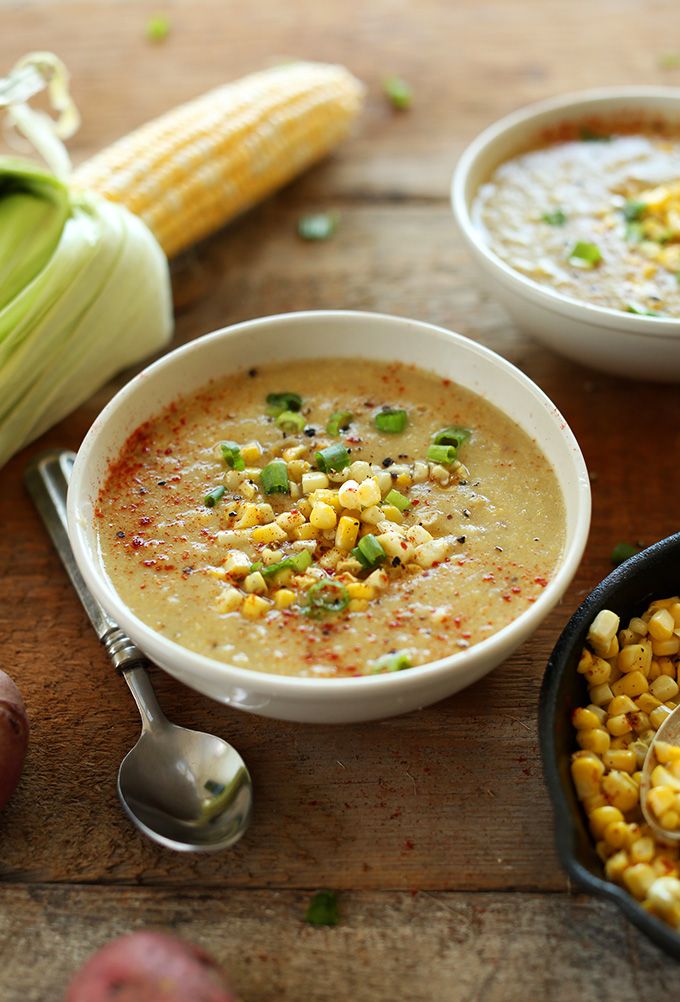 A simple, summer Corn Soup like this one at Minimalist Baker.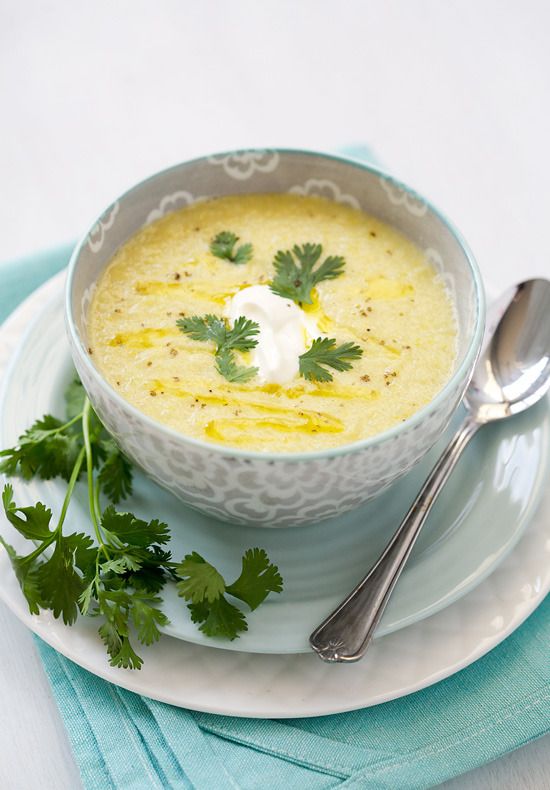 This Yellow Summer Squash and Corn Soup at Love and Olive Oil.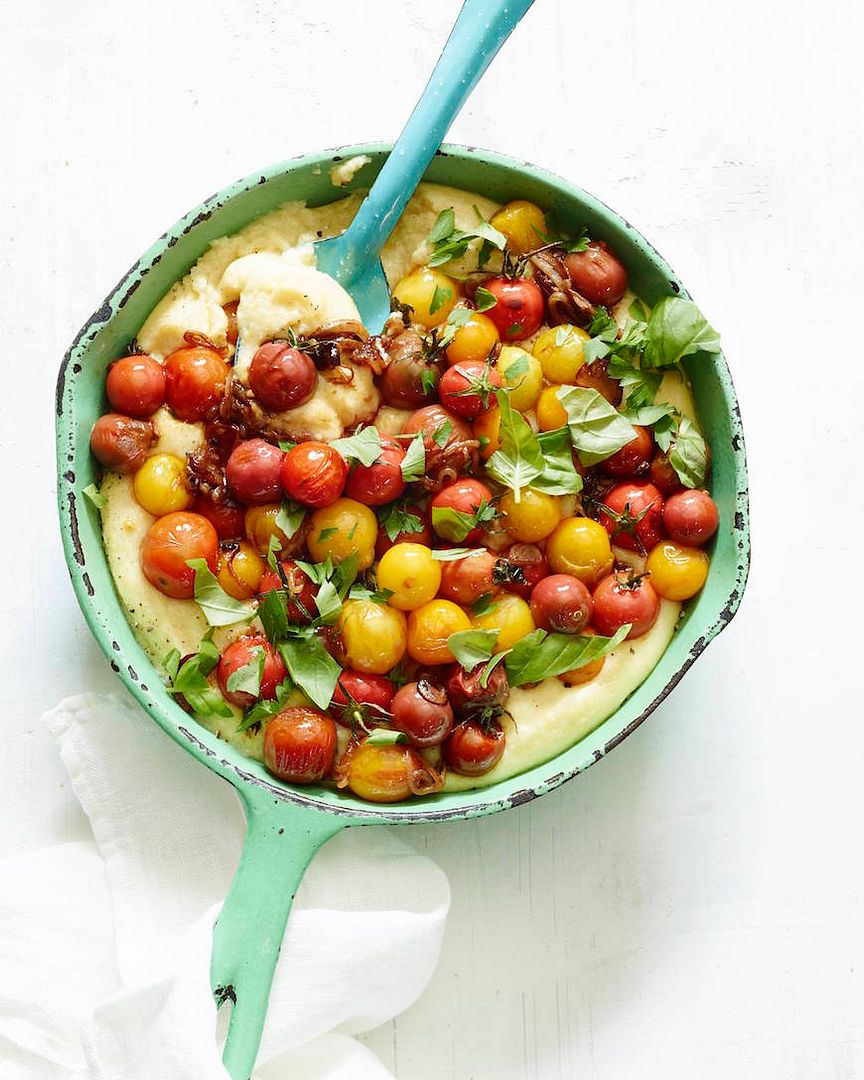 Or use corn stock in place of water, vegetable stock, chicken broth or any other liquid to cook your favorite grains or make creamy polenta like this White Cheddar Polenta with Charred Tomatoes from What's Gaby Cooking. The swap will ensure that your polenta is bursting with corn flavor.