With Labor Day—and the official end of summer—upon us, I will be spending the weekend eating and drinking outside with friends and family. Instead of mixing up precious drinks, I plan on making big pitchers of cocktails and mocktails to keep everyone happy and hydrated. (Mostly happy.) These big batch cocktail recipes and easy mocktails, too, make serving a group easy.
Related: 12 frozen cocktail recipes for cooling down: Boozie Slushies, Granitas, Popsicles, and more.
Cocktails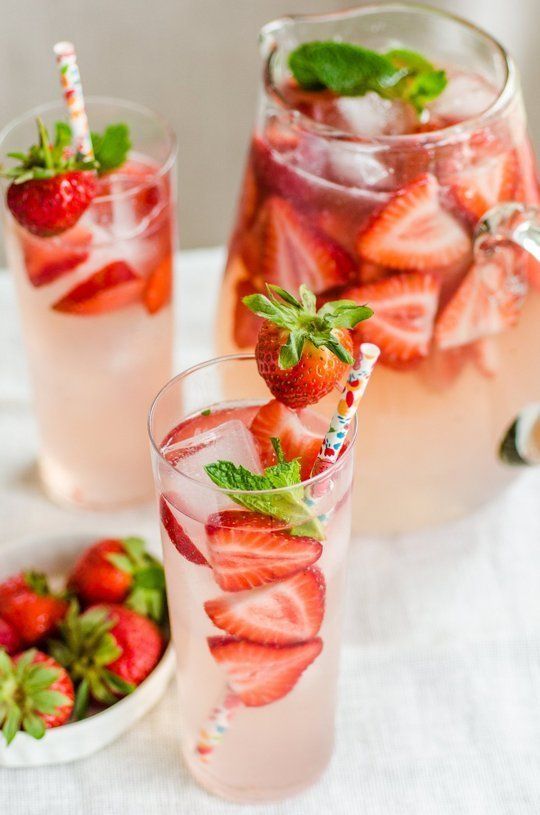 I love the simplicity of this Strawberry Gin Smash  from our friends at The Kitchn. In fact, it's so straightforward that it's easy to adapt. Prefer another berry? Go for whatever looks best at the market. Not a fan of gin? Use your favorite spirit. It all works.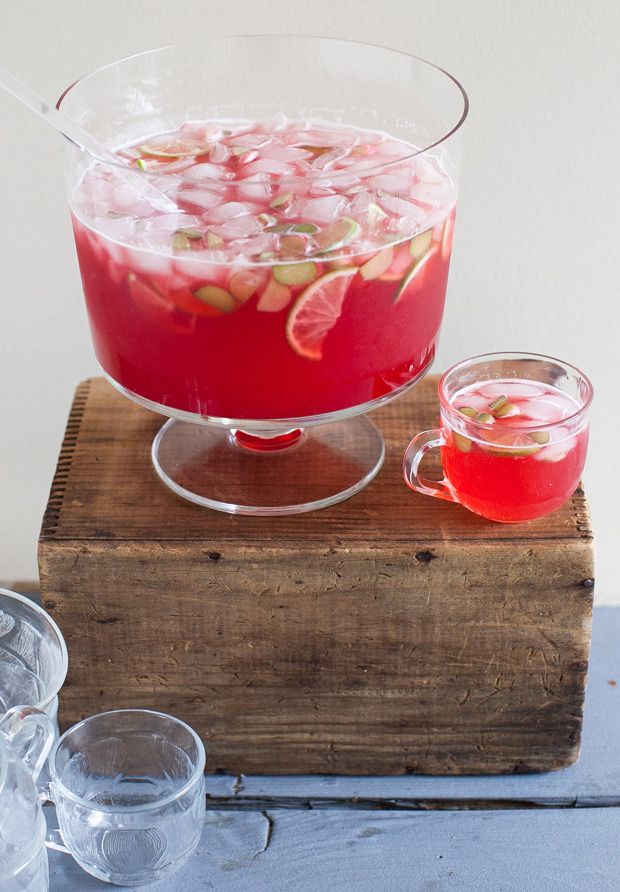 This very seasonal Raspberry Rhubarb Collins Party Punch at Simple Bites might be slightly more suited to early summer than late, but I've spied some rhubarb hanging around the farmer's stand and, if you have to, you should make this. Otherwise, consider using plum and raspberries instead. Yum.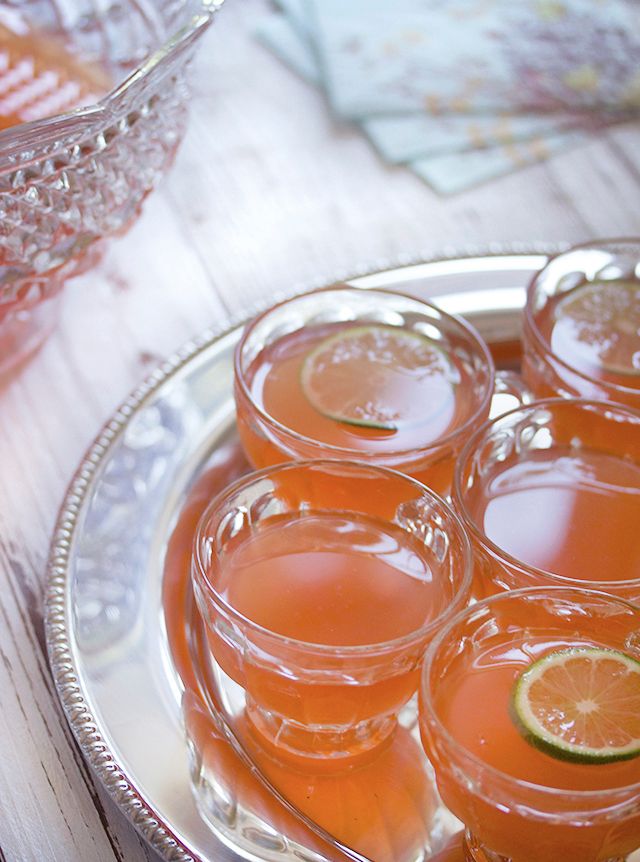 Strawberry Pisco Punch (above and top) at HonestlyYum is sure to be a crowd pleaser and I love how it feels summery while containing a little bit of sparkling apple cider—a nod to the fall season ahead.
Related: Weekend Toast: A fruity cocktail and mocktail recipe to celebrate the best of summer.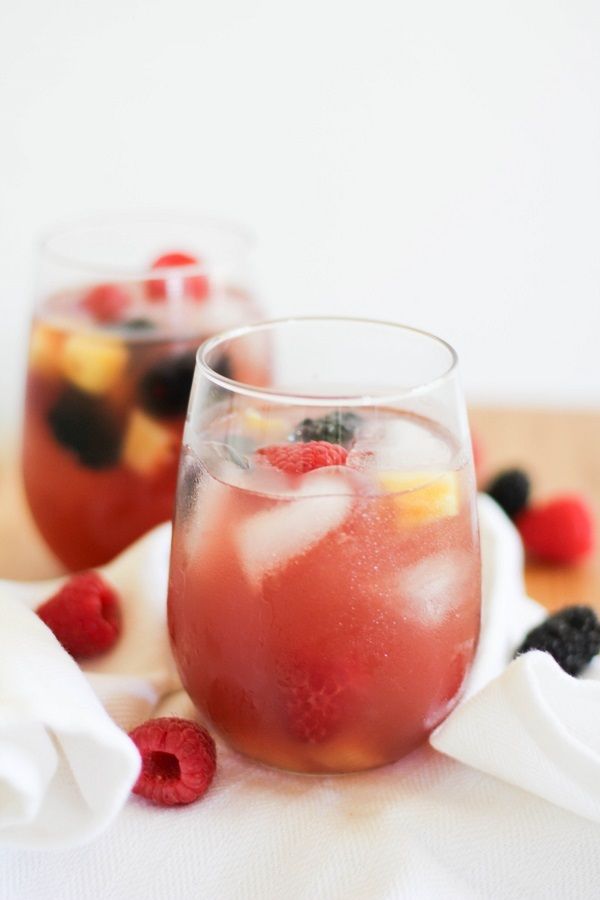 Summer is rose wine season in my house, so I'm thinking a sangria that uses it as a base is in order. This Pineapple Rose Sangria at The Roasted Root looks delicious and I love how the fruits for this are different than the ones typically used for red wine sangria. It feels like a whole new summer take, which is exactly what I'm looking for.
Mocktails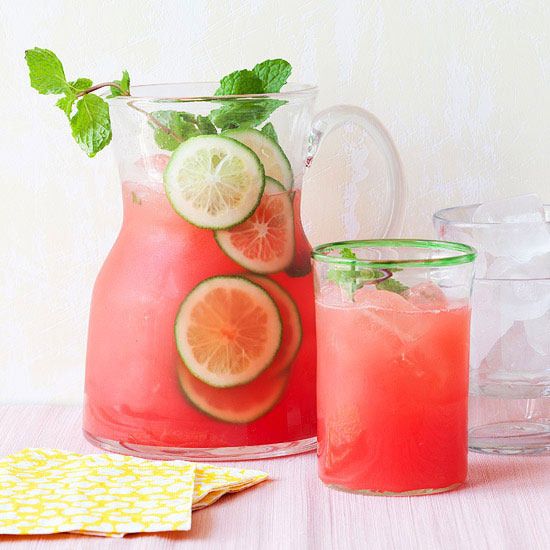 Watermelon Agua Fresca is among the most refreshing summer sips known to man. For this recipe from EveryDay With Rachael Ray, all you need is watermelon, honey, lime juice and mint.

This Loaded Hibiscus Arnold Palmer that we found earlier this summer at Vegetarian Ventures deserves a redo. Over and over. Just consider making it with a decaffeinated hibiscus tea if you plan on drinking it with the kids over and over because, well, kids on caffein are not fun (at least mine aren't!).
Related: Arnold Palmer cocktail and mocktail recipes to cool down in these dog days of summer.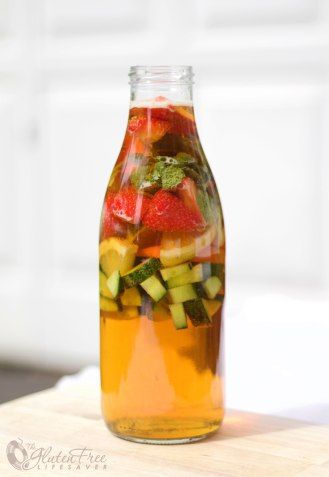 We also found a non-acoholic Pimm's Cup earlier this summer at The Gluten-Free Lifesaver that we still can't get over. It uses black tea with a splash of balsamic vinegar to get that signature Pimm's flavor—how smart is that?!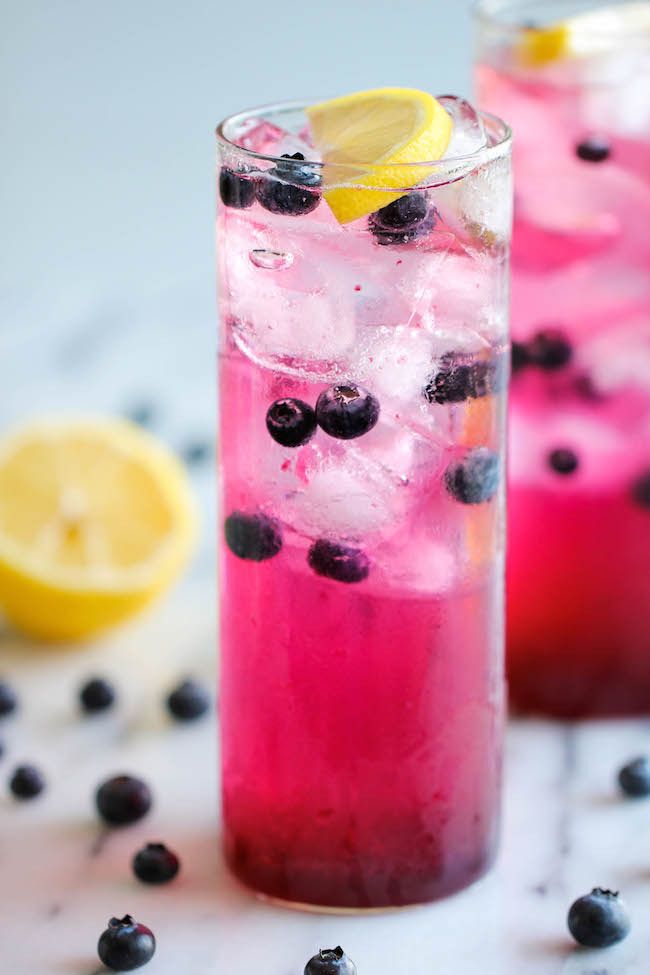 Pink lemonade is so early summer. Now we crave this fuchsia Blueberry Lemonade at Damn Delicious. With just three ingredients, it's hard to go wrong with this refresher. Just make a big batch, pour it in the pitcher, and toast to what has hopefully been a great summer.