Today is National Coffee Day and we think that's reason to celebrate. But you know us: any excuse for more coffee is a good excuse. If you feel the same, check out these 15 fun ways to get your coffee on today, from cold brew that you can grab and go when you're running late in the morning to coffee ice cream treats that you can enjoy at the end of a long day. And, of course, plenty of coffee flavor for the hours in between, too.
Cold Brew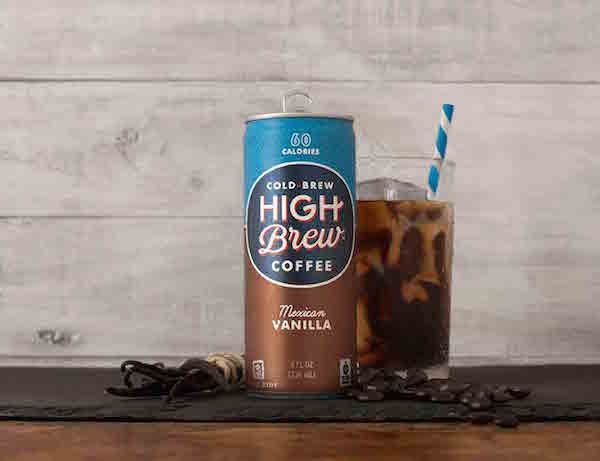 I like to keep cold brew on hand for easy coffee on-the-go on busy mornings when there isn't time to brew a fresh cup. At the moment, my fridge is stocked with fair-trade High Brew Coffee and we're fighting over the Mexican Vanilla and Dark Chocolate Mocha flavors. At just 20-80 calories each, these save me the hour I'd have to spend on the treadmill to work off the coffee-shop equivalent.
For another option: Our editor Kristen is loving the huge jugs of Starbucks iced coffee she's finding at the grocery store these days for about the same price of a latte at their shops.
Related: Best cold brew coffee: Our 3 favorite brands plus one DIY cold-brew recipe.
Coffee Ice Cubes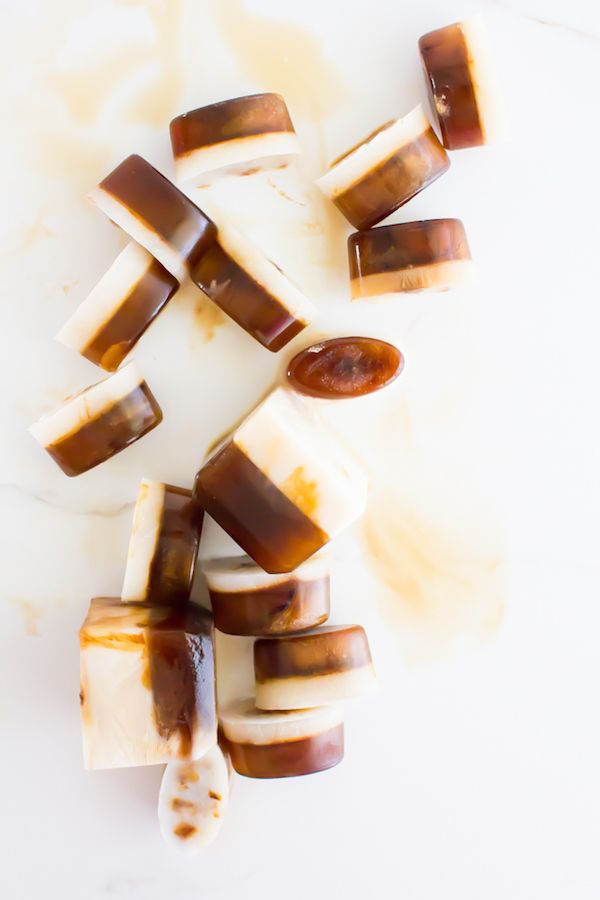 These Latte Ice Cubes at immaEATthat are brilliant for chilling your coffee without watering it down or, even better, for making tasty frappucinos at a fraction of the coffee shop cost. Just blend the coffee-and-milk ice cubes with some more milk and sugar—Bailey's, too, if you're making these at the end of the night—and you're good to go.
Coffee Milkshakes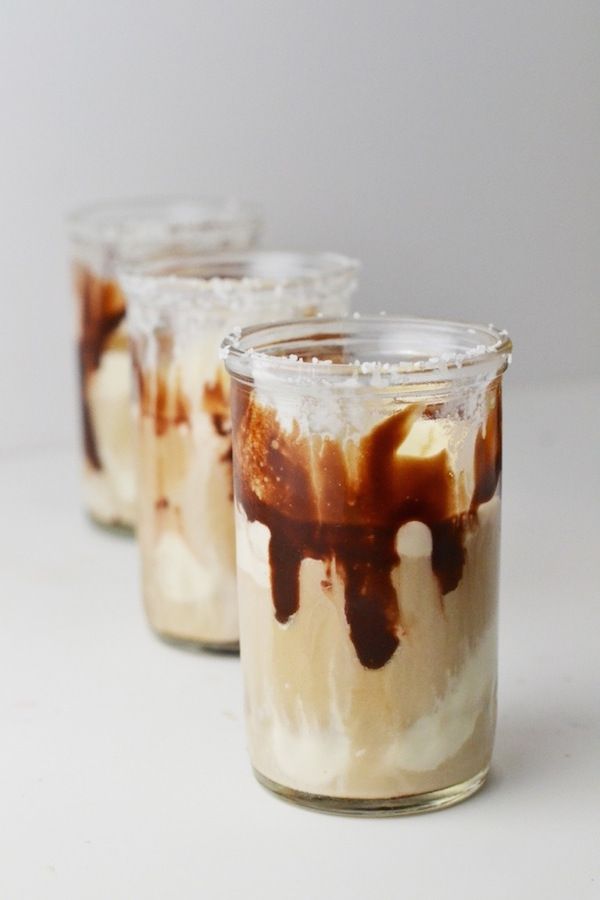 Why not take your frappuccino one-step further and go for a full-on coffee milkshake after dinner. These Salted Coffee and Kahlua Milkshakes at Natalie Paramore look delicious and I love the idea of serving them as shots. Because sometimes a full-sized milkshake is just too much. Then again, sometimes it's not.
Instant Coffee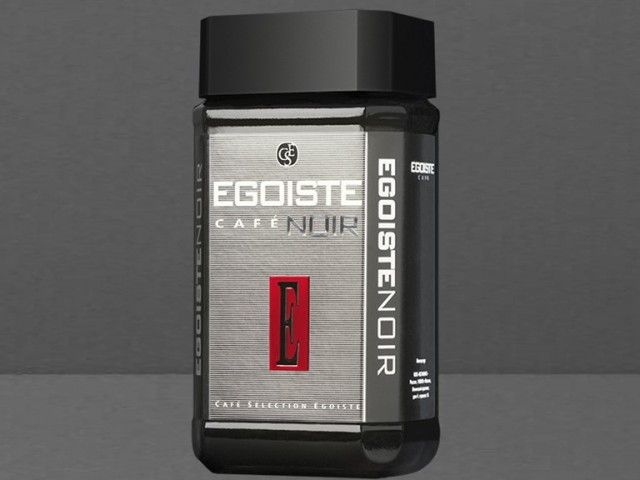 I know that instant coffee sounds disgusting, but there are actually some delicious ones on the market. The one on my counter right now is Egoiste's Café Noir. It looks a little bit like a cheap bottle of men's cologne, but the smell is amazing (unlike the cheap cologne – heh) and the taste is really, really great. We've been microwaving our water to get it hot but not boiling, which helps yield a flavorful cup that isn't bitter. Seriously, try it.
Starbucks's New Fall Flavor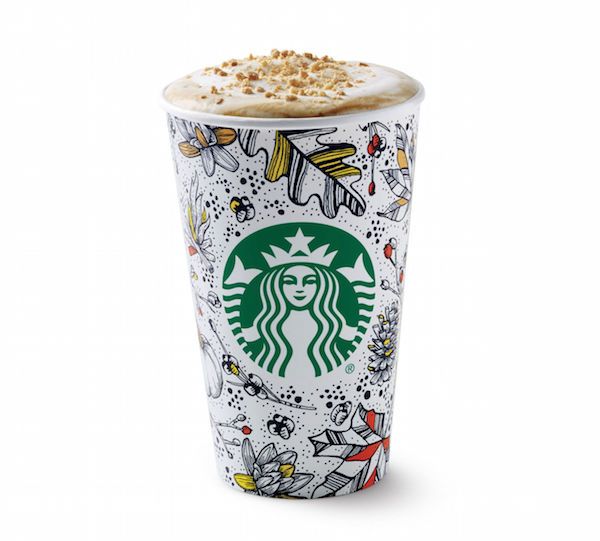 Starbucks's has just released their first new fall drink in four years: the Toasted Graham Latte. Our editor Stacie says it is worth a try, with the warm fall flavors of cinnamon, graham crackers, and sweet cream. It's less sugary than their iconic Pumpkin Spice Latte, but at 300 calories and 40 grams of sugar, it's definitely still a splurge.
Related: 5 copycat coffee drink recipes as good as the overpriced ones at the coffee shop.
Espresso and Ice Cream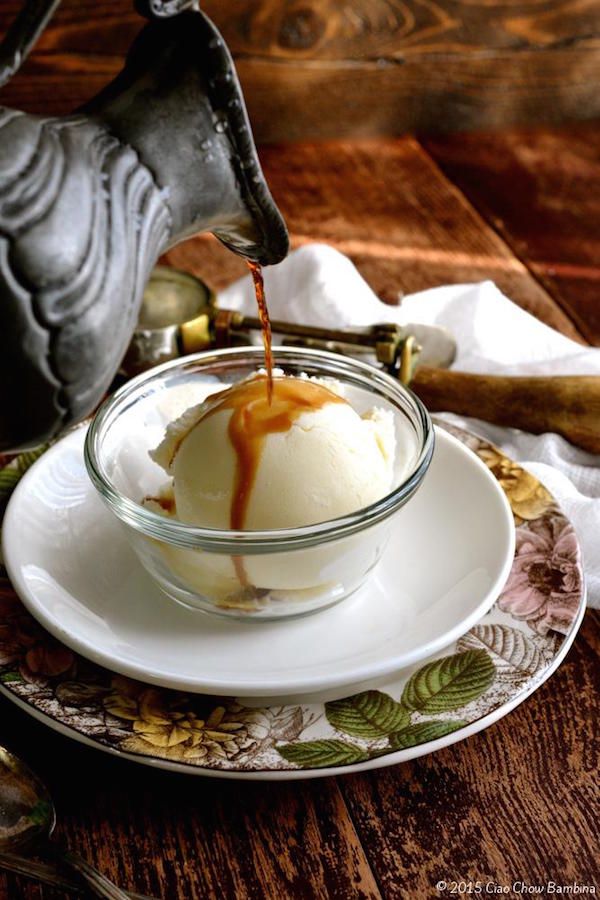 Espresso and ice cream are paired together to make an affogato, a delicious Italian dessert that couldn't be easier to make or more delicious to eat. The Affogato al Cafe at Ciao Chow Bambina is nothing more than great espresso poured over top-notch gelato and oh my goodness do I want a bite. If you do, too, book market this recipe for your next dinner party or, you know, tonight.
A New Coffee Mug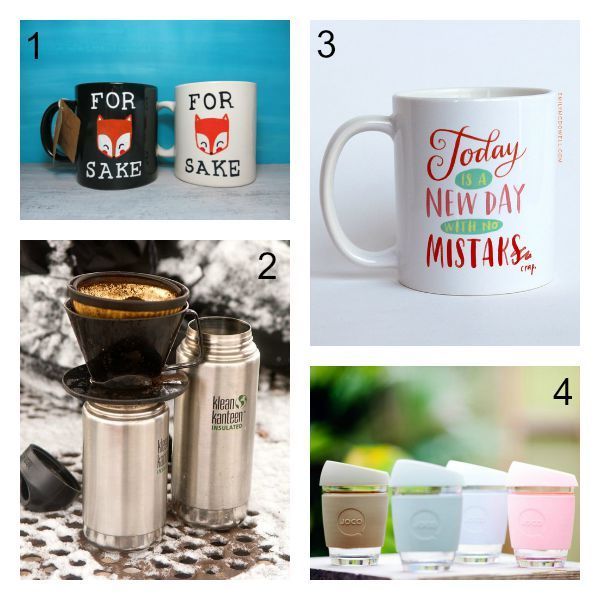 Get your morning routine off to a good start with a lovely new mug. It might just be the thing you need to start making coffee at home instead of buying it while out. A few of our favorites are (1) this hilarious For Fox Sake mug by CoralBel, (2) the insulated Kleen Kanteen that will keep your coffee extra-hot all day long, (3) the always witty coffee mugs from Emily McDowell, and (4) a new favorite: the reusable glass coffee cups from Joco, which have caused quite a stir on our Facebook page.
Coffee Marinade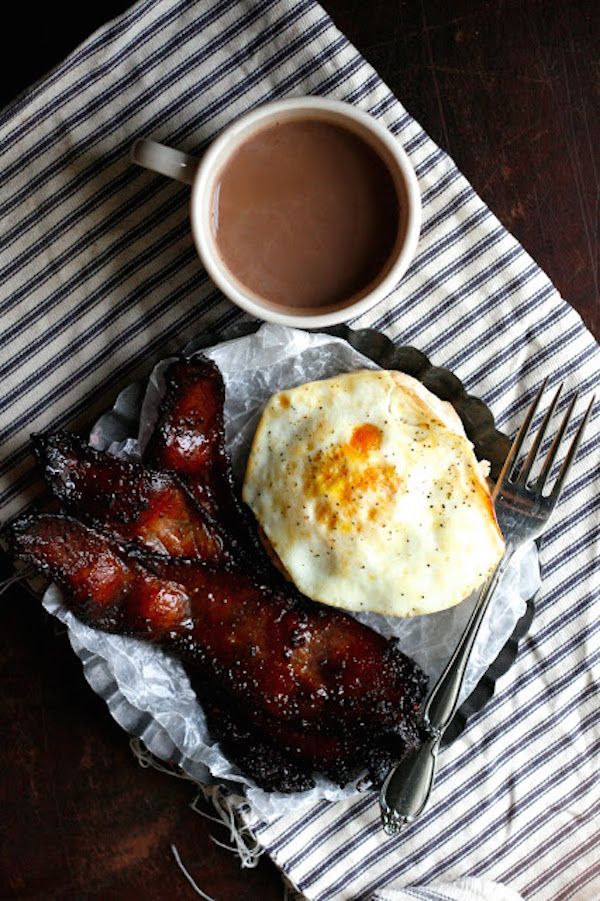 I have to admit, before I read Indigo Scones's blog, it never occurred to me to marinate my bacon. But whoa, this coffee-marinated bacon looks delicious. So good that I might not limit this tasty marinade to bacon only: I think it would make pork chops and steaks delicious, too.
A Coffee Print For Your Kitchen
We've rounded up some great affordable kitchen art prints including posters that celebrate our love of coffee, but this Espresso Patronum poster by Noodlehug rises above the rest for me. It's just awesome and, at $18, worth treating yourself.
Syrup to Flavor Your Coffee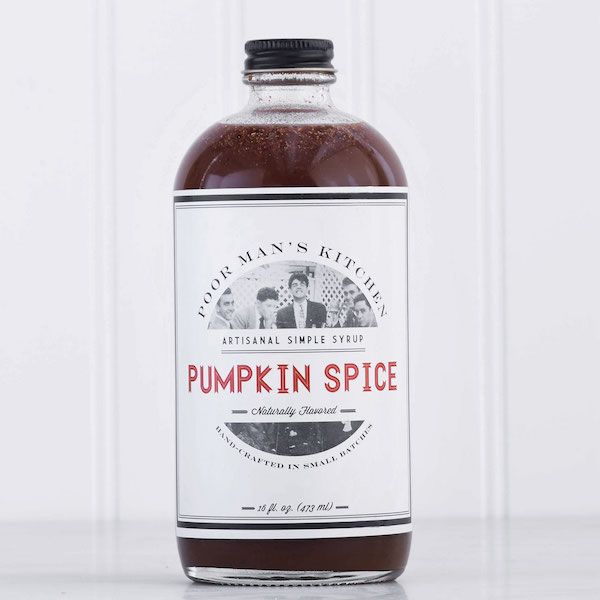 Another affordable way to make your own gourmet coffees at home is to invest in some quality syrups that will give you that coffee shop taste. Poor Man's Kitchen's pumpkin spice syrup at Dean and Deluca isn't cheap at $22 a bottle, but when you add up how many pumpkin spice lattes you'll make with this 18 oz bottle, it works out.
Related: A guide to the best coffee makers for early school mornings, and how to use them
Coffeelicious Snack Pack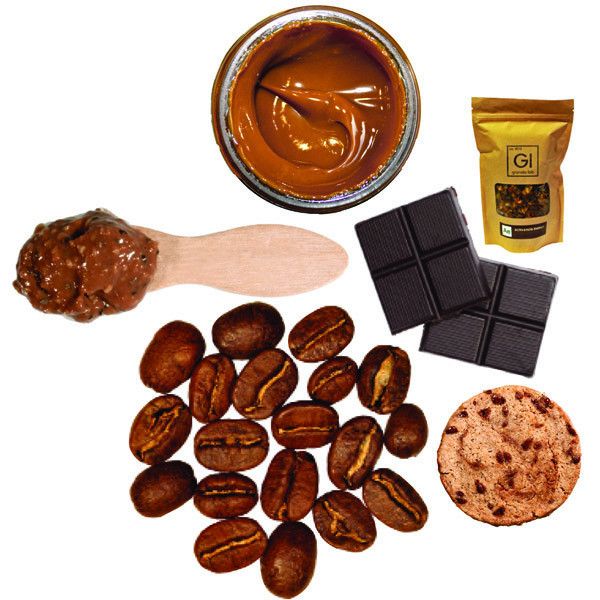 Go for a full-spectrum of coffee flavor and treat yourself to the coffeelicious taster pack at Mouth.com, one of our favorite purveyors of indie food and drink. It includes coffee caramel corn, coffee granola, espresso shortbread, and more. If you're craving coffee, this should cover you. And then some.
Coffee Cocktails
If you can't decide between a cup of coffee and an after-dinner cocktail, have both. This Corretto Coffee Liquer has just enough espresso to keep you awake so the conversation can keep going. They say that the notes of molasses and vanilla would pair well with a brownie and caramel sundae. We say, yes.
Coffee Ice Cream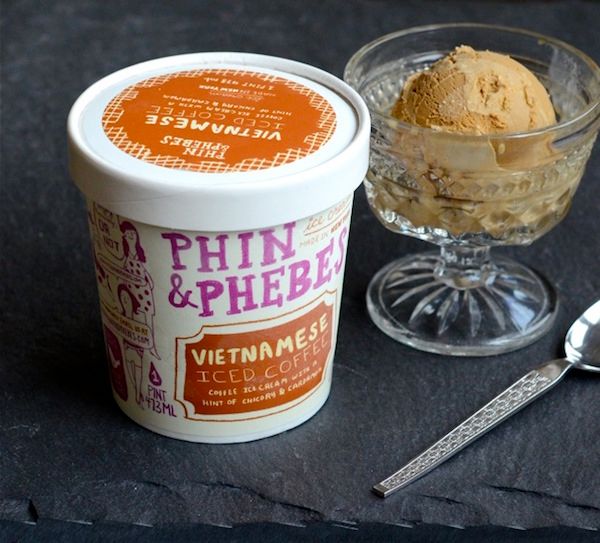 We're huge suckers for small-batch ice cream brands that use excellent ingredients to make creative flavors. Phin & Phebes is one of the best and you most definitely should try their Vietnamese Iced Coffee flavor for National Coffee Day. Just be warned: it's pricey and you'll be hooked.
A Coffee Subscription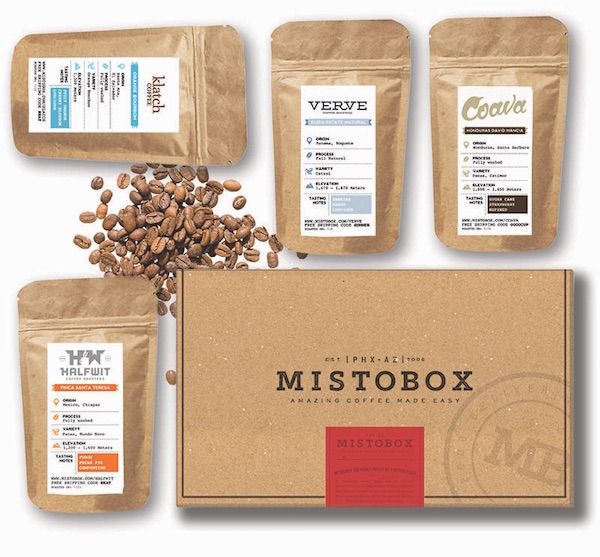 Don't let National Coffee Day end today. Sign up for a gourmet coffee subscription like Mistobox, so it can last you all year long.