I've never been particularly shy about using butter, sugar, and eggs in my baked goods, but with the holiday baking season upon us, I figure a few healthy baking substitutes might be useful. No, I'm not talking about using birdseed, carob, or bean paste — we're not on the naughty list, after all! — but a few easy ingredient swaps that let you have your full-flavored cake, pie, and cookies and eat a little healthier too. And by healthier I mean there's room for more.
Top: Whole Wheat Pie Crust | King Arthur Flour
Related: One sugar cookie dough recipe, ten easy Christmas cookies.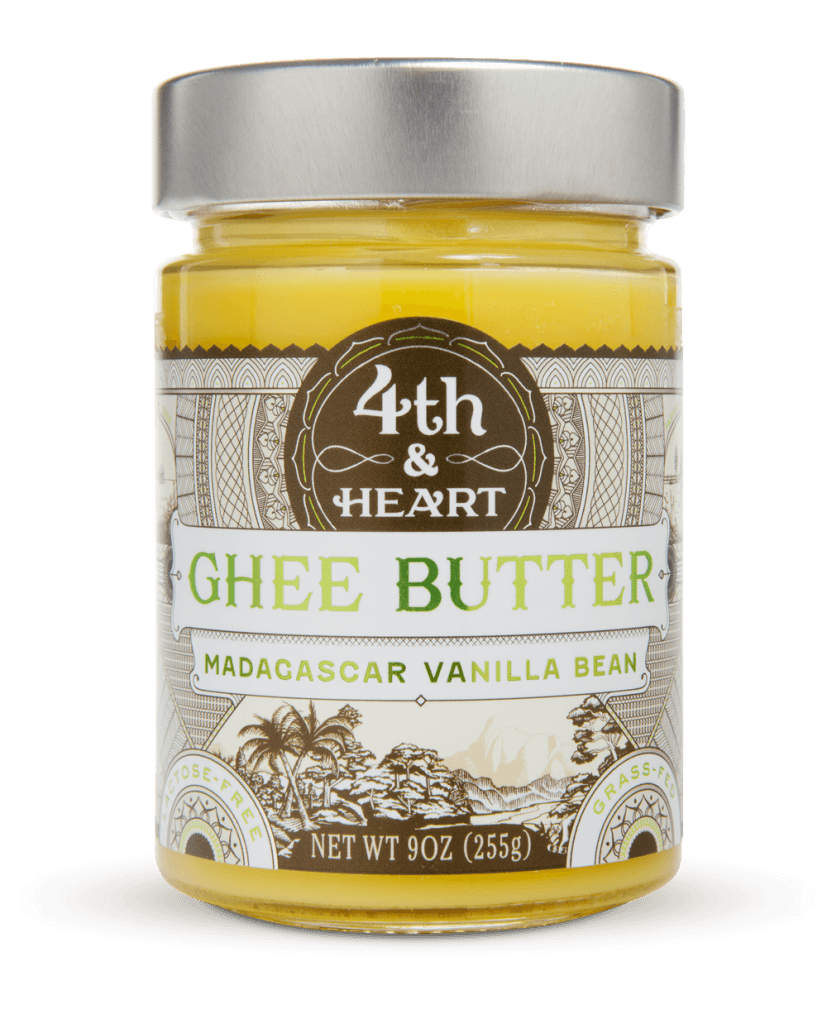 Healthy Baking Substitutes: Butter swaps
Butter may be inevitable in the holiday kitchen, but there are a few healthy substitutes that allow you to cut down without sacrificing taste. For instance, you can swap out half of the butter in your recipe for the same amount of mashed avocado, applesauce (it's true, trust me!), or Greek yogurt, all of which cut calories substantially.
If any of your guests have an "it's complicated" relationship with dairy, you can substitute ghee, also known as clarified butter. It's made from butter, so has a similar rich taste, but is dairy-free and contains fatty acids that can aid digestion (support we can all use over the holidays). I got to try Fourth and Heart flavored ghee this season and love their Madagascar Vanilla Bean ghee (above), which baked up beautifully in shortbread cookies and made killer frosting.
Healthy Baking Substitutes: Egg swaps
Eggs can be wonderful in moderation, but if your family is like mine, you're eating them like crazy around the winter holidays. On Christmas, for example, we start the day with a heavy dose of scrambled eggs, use them in almost every (rich) holiday dish, and wash it all down with real eggnog. So, yeah, I'm happy to save a few cartons when I can.
It turns out that 1/4 cup of unsweetened applesauce, mashed banana, or whipped silken tofu can provide the same effect as a single egg, helping bind the batter and keep your baked goods moist. If you're really serious about packing in extra nutrients, you can make a flaxseed or chia gel. For every egg, add 1 teaspoon of chia seeds or ground flaxseeds to 3 tablespoons of water. Allow the mixture to sit for 10 minutes, until it thickens into a gel, and use as you would real eggs. Brilliant.
Related: Awesome vegan baking mixes that pass the non-vegan taste test.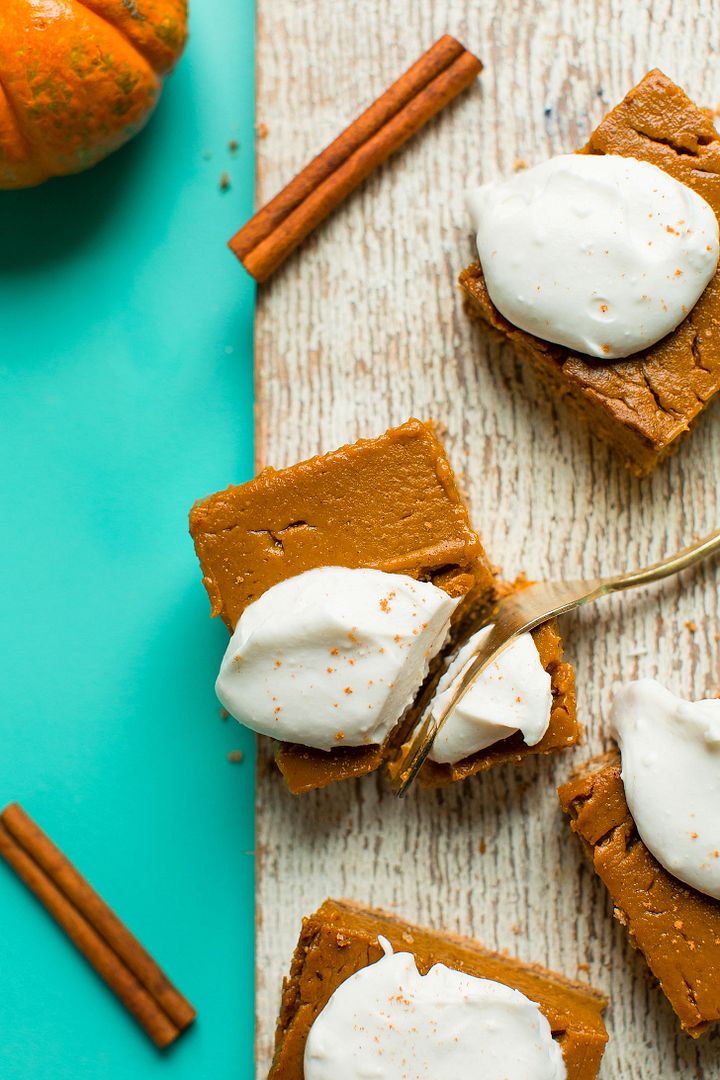 Creamy Pumpkin Pie Bars | The Minimalist Baker
Sugar swaps
Sugar is an obvious place to start making small cut backs, especially given that Advent calendars, classroom holiday parties, and doting grandparents tend to indulge kids in sugary treats all month long. Honey is a great healthy baking substitute that you probably already have in your cupboard; just use 3/4 cup for every cup of white sugar called for, then slightly reduce the other liquids in your recipe. The same formula applies to maple syrup (just make sure you're using the real thing!).
Neither of these greatly reduce the number of calories in your finished product, but they both contain added health benefits, like potassium and vitamin C for honey, and calcium and zinc for maple syrup. Check out the Creamy Pumpkin Pie Bars at The Minimalist Baker that we featured in our gluten-free Thanksgiving recipes round-up, which combines maple syrup and coconut sugar (another interesting option!) for its naturally sweet flavor.
Related: Helpful tips for baking with kids, and 6 recipes to get you started.
Healthy Baking Substitutes: White flour swaps
Unless you're gluten-free, you probably don't think of flour as an evil to be avoided, but it's certainly not doing us any favors in the nutrition (or waistline) department given that it's been shorn of the fiber, wheat germ, and vitamin B found in whole wheat kernels. Thankfully, there are loads of flour substitutes just waiting to take its place.
Whole wheat flour is the most obvious and easiest substitution, although it works better in some types of baking –think muffins, pancakes, and most types of cookies — than other, more finicky sweets. Try substituting 1/3 of the called-for white flour with whole wheat and go from there. Or even better, use whole wheat pastry flour as a one to one substitute for half of the white flour called for in a recipe.
I've also had good luck using gluten-free flours like almond flour or straight up substituting chickpea flour in cakes like this Chocolate Chickpea Cake at Serious Eats (above). Just make sure that you read up on your flour substitute of choice before picking a recipe. Start with this white flour alternatives cheat sheet at The Washington Post and also check out the King Arthur Flour guide to whole grain flours, which links to a Whole Wheat Pie Crust recipe (very top) that I love.