We thought we'd kick off the Cool Mom Eats holiday gift guide this year with a bang, and offer up some truly unique gifts for cooks who have it all. We're talking splurgey, unusual, totally covetable gifts and kitchen gadgets that help make cooking easier, faster, or just more fun. Sometimes all of the above!
So if you're trying to shop for someone who seems to have two of everything in the kitchen already, we've got plenty of ideas for unique gifts for cooks that will knock their socks off.
And we couldn't be happier to bring you this first post of the Cool Mom Eats holiday gift guide on behalf of our fabulous gift guide sponsor (cue the trumpets…) Blue Apron — an awesome meal kit delivery service that has saved quite a few of us around here on more than one occasion, since it allows us to cook healthy, amazing, from-scratch meals even when we're busy multitasking work, kids, laundry, and now, holiday shopping and entertaining.
In fact, Blue Apron makes a pretty great gift for cooks who have everything, and with the sweet discount we're offering all of our readers (including for their family box option), it may be a gift you'd even want for yourself.
– Don't miss your chance to win a Blue Apron prize pack valued at over $500. Details below! –
With that…let's get shopping!
There has been no compensation for inclusion in our guide; all items are selected by our editorial team. CME is an rstyle and Amazon affiliate.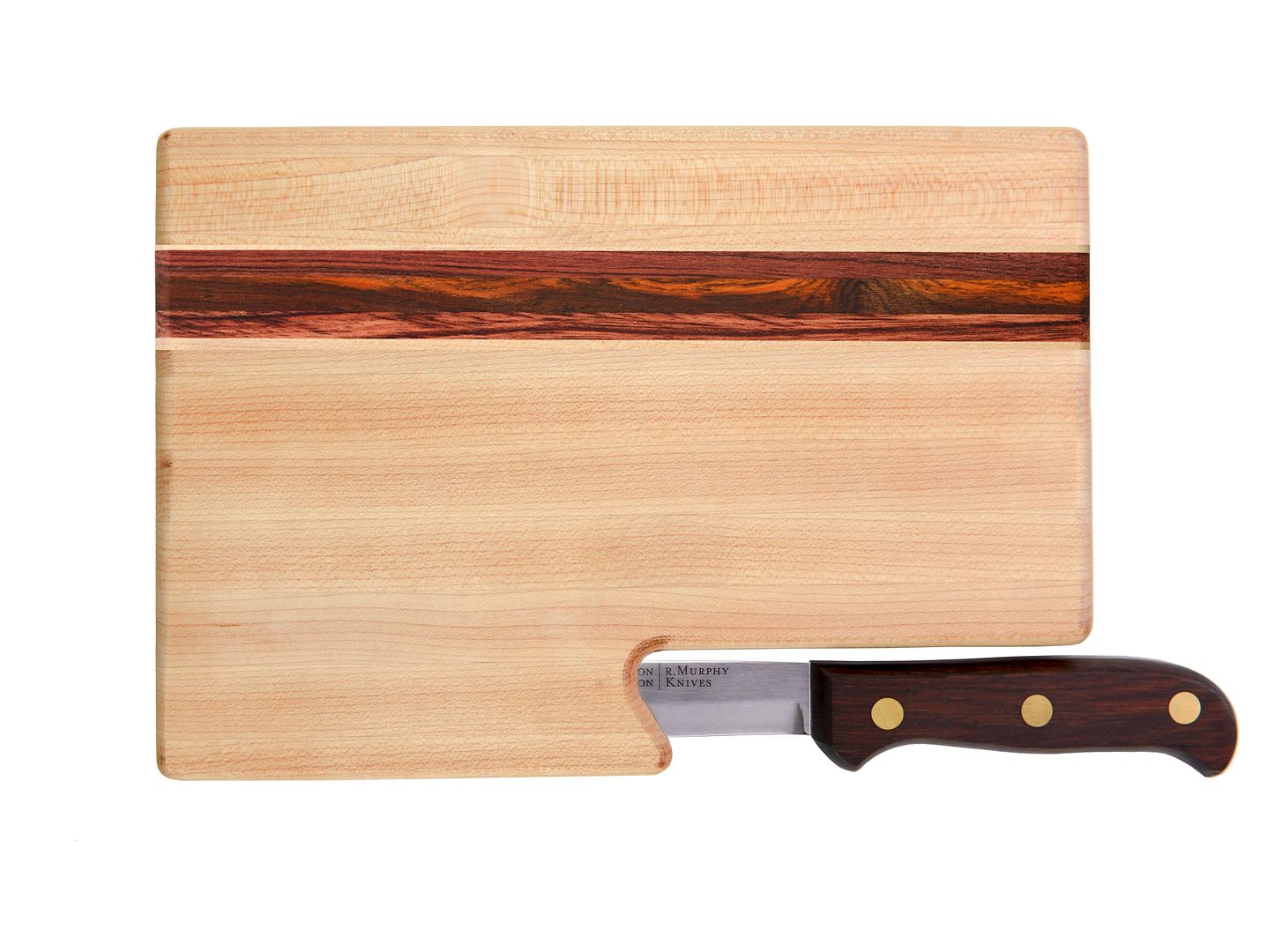 R. Murphy Knives
If you have a real cooking enthusiast on your hands, you also have a kitchen knife enthusiast on your hands. A great knife is a chef's most important tool and this American-made cutlery crafted in Ayer, MA since 1850 is the best of the best. We're dying for this amazing Murphy Board and Knife Set, a maple cutting board fit with a knife slot. The built-in magnet fits the entire length of a blade for two different knives, either a charcuterie knife or a bar knife. Check out their site for plenty of other culinary gifts for cooks that are sure to make the chefs in your kitchen very happy. (Prices vary, R. Murphy)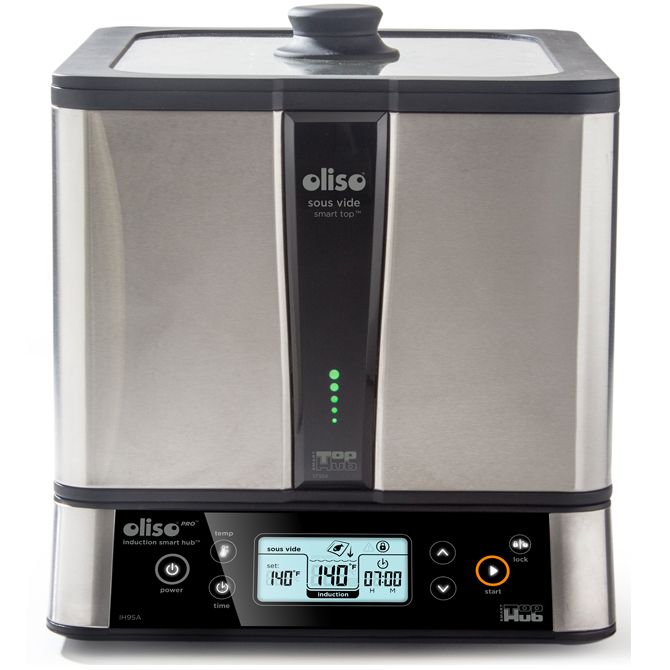 Oliso SmartHub
Another year, another sous vide machine — because these fantastic gadgets are not going away. It's a home cook fanatic's dream gadget since it helps cook food perfectly without too much fuss. One favorite: the Oliso SmartHub sous vide and cooktop machine. While the Anova Precision Cooker that we featured last year is nice and compact, the two-part Oliso makes it possible to sous vide without an open pot of hot water — and that's a major plus for parents. It also comes with a built-in induction cooktop. You can use it to do so much: make your own yogurt; ferment sauerkraut; or even infuse vodka, because hey, New Year's Eve is coming up! ($499.95, Oliso)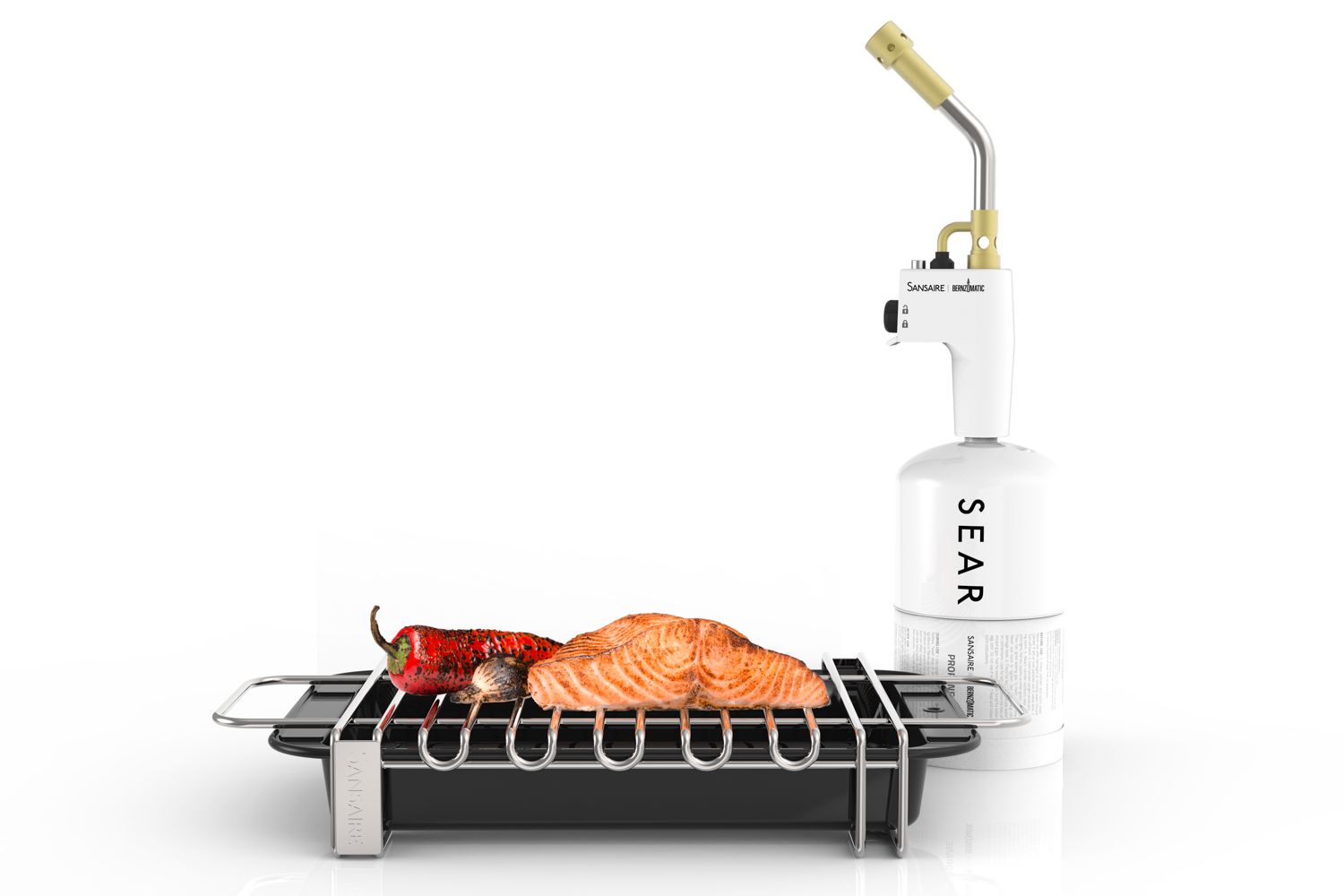 Sansaire Searing Kit
A good sous vide machine does the job of perfectly cooking food all the way through, but that sear on the outside? That's all on you, and there is no better tool for the job than the Sansaire Searing Kit. This is a phenomenal gift for cooks who already own a sous vide machine or immersion circulator. Or, if you're really trying to spoil someone, get both gifts! (For the record, Sansaire sells their own immersion circulator too.) It's such a fantastic indulgence to own a kitchen torch, and this one, which happens to come with its own searing rack, is both powerful and easy to use. ($159, Sansaire)

Philips Air Fryer
We've made no secret that we love the Philips Air Fryer, because we love fried food even more when it's got very minimal fat. Whether you want to make mozzarella sticks that don't completely blow your diet or want to try out Air Fryer recipes that help get picky eaters to eat their veggies, this is a fine gadget for indulging at home without completely sacrificing health. ($249.99, Amazon)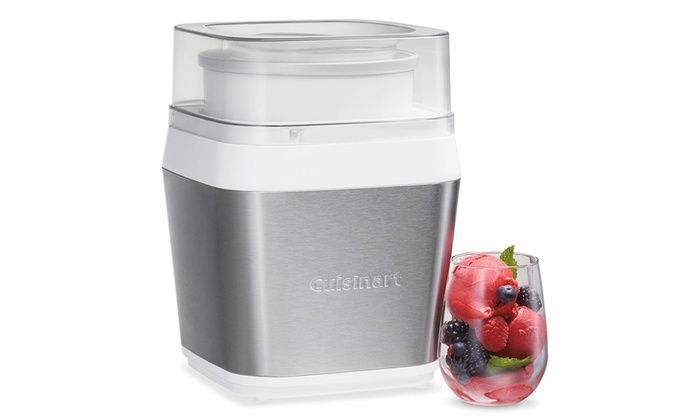 Cuisinart Frozen Dessert and Ice Cream Maker
Ice cream machines are wonderful, but even ice cream fanatics admit that they hardly get any use after the initial excitement dies down. But a machine that can make ice cream and other easy frozen treats? That's something we can get down with. This Cuisinart Frozen Dessert and Ice Cream Maker can turn chunks of fresh fruit into a delicious frozen dessert with or without ice cream or yogurt added. Just dump the ingredients into the top spout, and in less than 20 minutes you'll have desserts as decadent or as healthy as you'd like. ($70.01, Amazon)
——-
About our sponsor
When you're just too busy to meal plan, shop, and cook all seven nights a week, but want something healthier than take-out, Blue Apron comes to the rescue. Each Blue Apron subscription box comes with all the pre-portioned ingredients you need to make recipes for healthy, seasonal dinners. All you have to do is cook — and assign clean up duties to the kids. But it's not just any old meal delivery service, which is why it's such a huge hit with so many families.
We love that Blue Apron is thinking about sustainable ingredients; they source ingredients from farmers with whom they have a direct relationship and only include seafood considered "Best Choice" or "Good Alternative" by the Monterey Bay Aquarium Seafood Watch.
And for home cooks with more than two people to cook for, don't miss the Blue Apron family plan, which works out to just $8.74 per person for a fantastic dinner that feeds a family of four. Check out Blue Apron for $32 off your purchase to see what they're serving, or consider it as a gift for your favorite multi-tasking cook.
And don't miss our huge giveaway! Details below.
——-
KitchenAid Copper Stand Mixer
KitchenAid stand mixers are a perennial favorite on holiday guides that include fabulous gifts for cooks, and for good reason: They always make us happy. This year, we're crushing on the metallic series and, in particular, the copper KitchenAid five-quart stand mixer which makes this classic machine look as gorgeous as ever. The real metal won't tarnish so this baby will always shine without needing to be polished. On the practical side, the five-quart bowl makes it the perfect size for casual home bakers. ($599.95, Williams-Sonoma)

Kamado-san Donabe Rice Cooker
Not only is this traditional, handmade Japanese clay rice (and soup and stew) cooker absolutely beautiful, it actually makes truly perfect rice too. The bottom of the Kamado-san Donabe Rice Cooker is about 1.5 times thicker than a regular donabe, which allows the clay to retain heat better to gently cook the rice into fluffy perfection. The double lid offers the results of a pressure cooker. Plus, it's so gorgeous, we'd never even keep it in a cabinet. ($120–$325, depending on capacity, Toiro Kitchen)

Electric Meat Grinder & Sausage Stuffer
Hardcore kitchen DIYers, or at least the omnivores among the ranks, will love what they can do with this Electric Meat Grinder and Sausage Stuffer. With a small countertop footprint and powerful motor, this gadget is definitely a gift for cooks who have everything, and is sure to make their all meat-loving dreams come true. And sorry, that sounds a little cheekier than we intended, ha. ($155, Food52)

Cheese Grotto Humidor
If you want to spoil a cheese lover (relatives, are you listening?), you must check out the Cheese Grotto, a sustainably handcrafted humidor for properly storing fancy cheeses. Forget special paper wrappers and plastic baggies (gasp!) — if you know someone who happily spends the money on a $45/pound Beaufort d'Ete or a rare Stilton, this pretty storage container with a clay brick stored inside is the only way to preserve those purchases with integrity, and without any extra packaging. We think it's compact and beautiful enough to show off on a countertop, but it can also be kept in the fridge. Either way, perfect cheese always. ($350, Cheese Grotto)
EXTRA COOL: WIN IT!
We're always happy to help you find the perfect gifts for friends and family, but just as much, we love treating you with gifts! We've got a fabulous Blue Apron prize pack valued at over $500 up for grabs for one lucky winner, which includes:
– 4 weeks of two-recipe Blue Apron Family Plan boxes
– A fabulous maple cutting board
– A gorgeous handcrafted 5.8″ Japanese petty knife
– An awesome Kitchen Drawer set, which includes a ton of must-have kitchen utensils
– A must-have 10-piece prep bowl set and a lovely apron
To enter for a chance to win (updated to add even more chances to win):
1. Subscribe to Cool Mom Eats. If you're already a subscriber, leave us a comment telling us that you are. (Be sure to use the same email that you subscribed with so we can double-check. Don't worry, no one can see it but us.)
For additional entries:
1. Follow Cool Mom Eats on Twitter AND tweet a link to this post with the hashtag #CMEHoliday. Be sure to tweet something fun, like "I am LOVING this year's @coolmomeats #CMEHoliday guide! http://bit.ly/2fDet5B" Hey, you can even share your favorite gift idea seen here. You can get up to 6 additional entries (one for every post in our guide).
2. Like Cool Mom Picks on Facebook AND share a link to this post on your feed. Make sure to send your link (or screenshot if it's a private update) to info@coolmompicks.com with CME CONTEST in the subject to be entered. You can get up to 6 additional entries (one for every post in our guide).
Contest ends at 11:59 pm PST on December 26, 2016. Void where prohibited. US only please, 18+, see official contest and giveaway rules for details. Good luck!
Thank you to our sponsor Blue Apron for helping to make feeding our families healthful and easy, even when we don't have time to do all the meal planning, shopping, and prep ourselves. Shop using this link to save $32 off your purchase of a Blue Apron meal kit box on any plan.
More ideas from the 2016 Cool Mom Eats holiday gift guide
* 17 creative gourmet food gifts that will make even your fussiest friends drool.
* Fabulous hostess gifts for foodie friends under $50.
* Awesome gift ideas to get kids in the kitchen.
* Fantastic food-themed stocking stuffers for gourmets, big and small.
* 9 delicious, easy homemade food gifts for people who like to eat (i.e., everyone)