It's time to start thinking about your meal plan for next week. From a lightened up take-out favorite to Instant Pot Chili, we've got five weeknight dinners that will get you through the week ahead. So grab a pen, make your shopping list, and stock up before the weekend's over. And if it's easier for you to do that from your inbox, be sure to sign up for our weekly meal plan emails.
Top: Potato Chorizo Tacos at The Candid Appetite
Related: The 10 best family-friendly Instant Pot recipes that we've tried so far this year.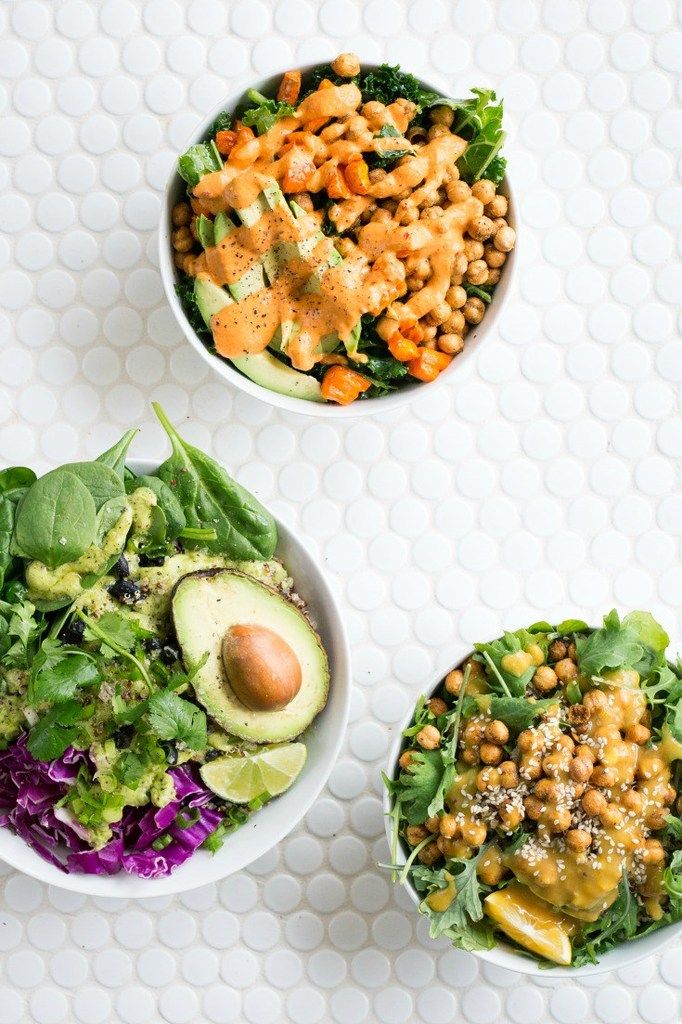 Buddha Bowl Sauce (3 Ways) | Yuri Elkaim 
We recently started making Bliss Bowls (aka Buddha Bowls) thanks to Caroline's guide on how to make the ultimate weeknight Bliss Bowl without a recipe and cannot stop. This week, I'm going to set out a bunch of ingredients — from quick-cook couscous to baby spinach to chickpeas — and have everybody make their own to top with one of the three Buddha Bowl Sauces that I'll make from Yuri Elkaim. Because make-your-own usually raises the likelihood of eat-your-food, especially on #MeatlessMonday.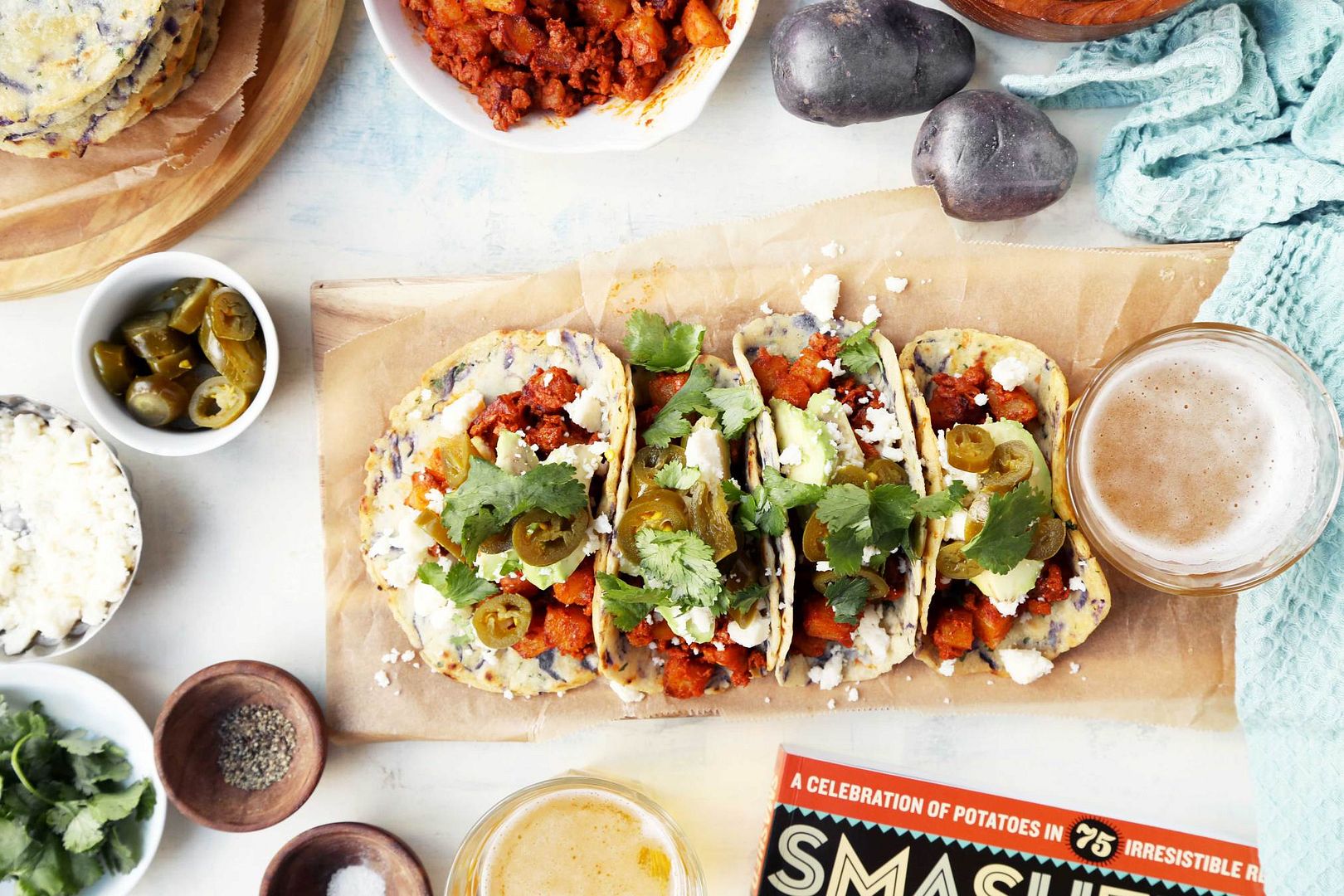 These gorgeous Potato Chorizo Tacos at The Candid Appetite (above & top) are actually made on homemade potato tortillas because Jonathan is a rock star. Even though he says that the fresh tortillas are the star of the show, I get it if you're thinking that there's no way you'll make them from scratch. The good news is that these tacos will be delicious even served on store-bought corn tortillas — and they'll also take just minutes to make that way. I know you're not complaining about that. Long live easy #TacoTuesday.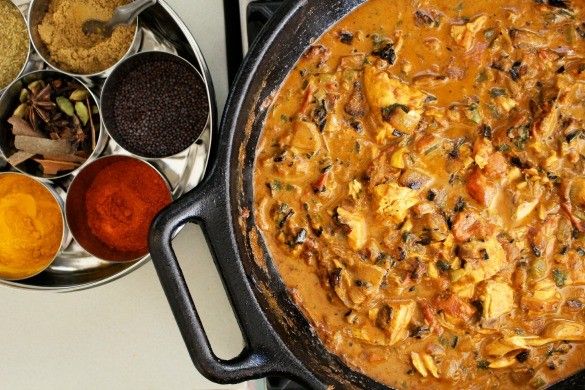 I'm a sucker for anything curry and this Halibut Curry at Dinner With Julie is no exception. It's a great way to serve fish — a lean protein — with big, hearty flavor, which is perfect for the chilly weather. This is great over plain white or basmati rice or, if you want to keep dinner light, try using cauliflower rice. Oh, and don't be scared of the long list of ingredients — it's mostly spices that are great to have on hand anyway.
Related: Jessica Seinfeld launches a site of beautiful, easy recipes that we can't wait to try.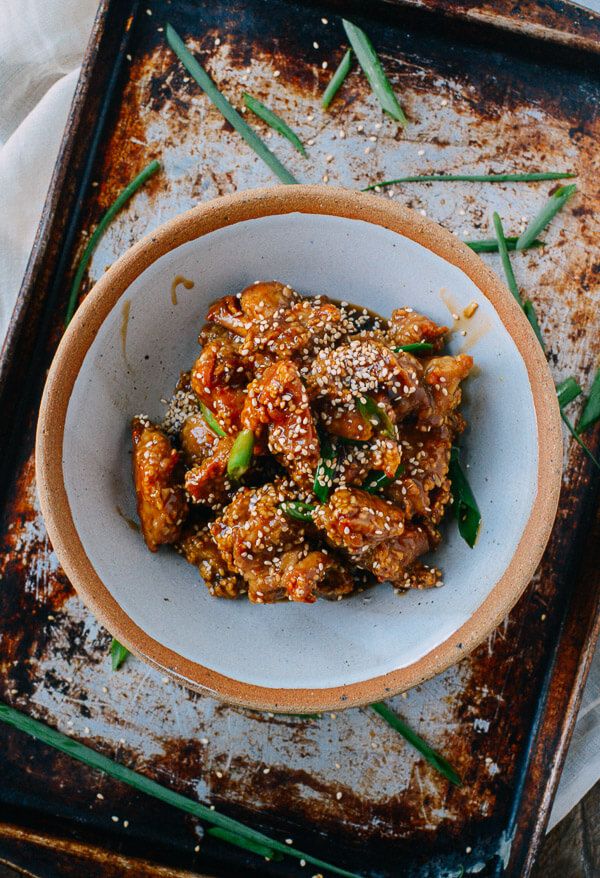 I have to admit that I'm kind of freaking out about this recipe for lighter Sesame Chicken at The Woks of Life, because lighter Sesame Chicken! The recipe is pretty simple, though there are two ingredients with which you might not be familiar. You can replace Shaoxing wine with dry sherry, but there's more to the dark soy sauce, a thicker version with a light molasses finish.
Some experts say that you can just substitute light soy sauce (i.e., the soy sauce that you have in your cupboard) since dark is added primarily for color and texture, while others suggest adding a splash of molasses and pinch of dark brown sugar to your soy sauce. I also found a very simple recipe for dark soy sauce if you decide that you'll use it more than once and can't find it in your market.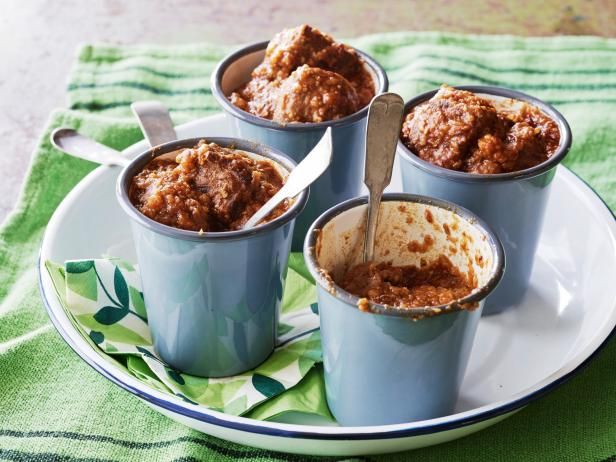 Pressure Cooker Chili | Alton Brown at The Food Network
By the time Friday rolls around, I'll be ready to pull out my Instant Pot to make a big vat of chili. We put the recipe by Alton Brown, which uses whatever meat you prefer, on our list of the best Instant Pot recipes we've tried so far this year and, well, I'm going to make it again this week. Because that's what keepers are for.