As the mom of a three-month-old who needs to be held constantly, it's easy to start fantasizing about how much free time I'll have once my child can walk on his own. Yes, I can hear you toddler moms laughing at me, because despite my fantasy, I know that having a kid who's under three, mobile, and eating real food means having your hands full in an entirely different way. Which is why I've rounded up these seven easy freezer toddler recipes that you can prep ahead of time and reheat as needed.
Because at the rate my baby's growing,  I might need to start cooking now.
Top: Spinach Gnocchi | Weelicious
Related: Big batch cooking recipes: 6 family friendly foods you can cook in bulk.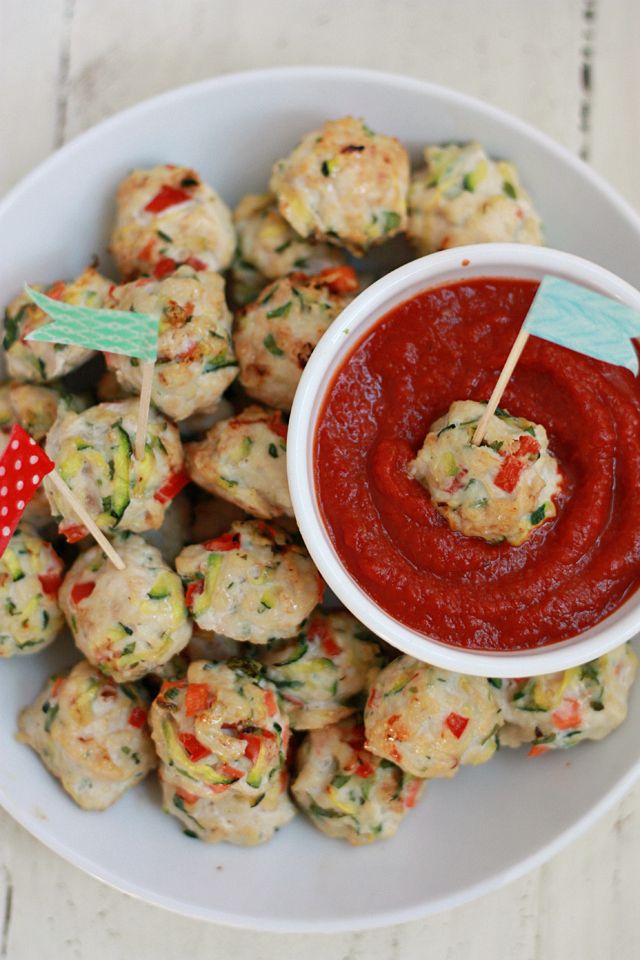 Emily at Super Healthy Kids uses these Pesto Chicken Veggie Meatballs to help gradually expand her daughter's food comfort zone, and for her, just making them bite size and adorable gets half the job done. Since these include meat and veggies, you can serve them as a snack or as a complete little meal, perhaps with some protein-rich steamed quinoa on the side.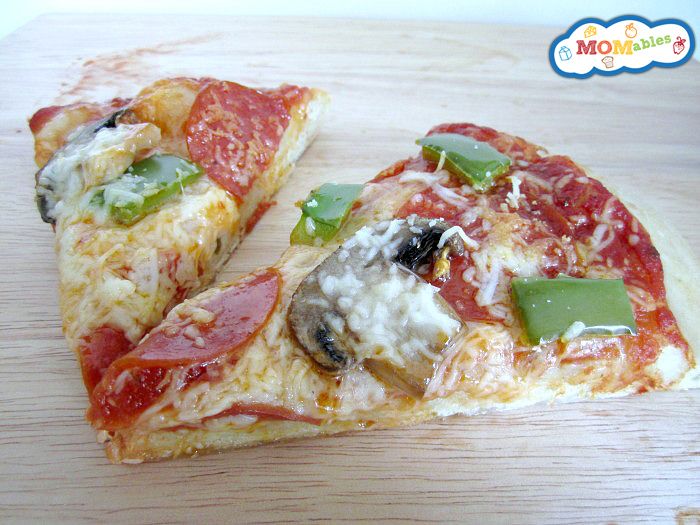 In my experience, you can never go wrong with pizza, and I love that this DIY Frozen Pizza skips all the additives you find in the store-bought stuff. Check out the whole must-have recipe at Momables.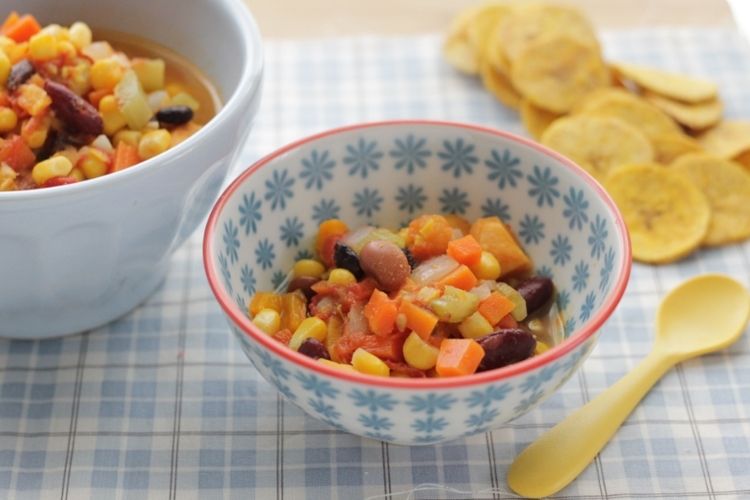 This Toddler-Friendly Veggie Chili at Yummy Toddler Food is the perfect way to get kids to eat a few servings of veggies in one seating (hey, I'm an optimist). Invest one hour of cooking now, and you'll have several servings of microwaveable weeknight goodness.
Related: Easy snacks for kids, hold the added sugar.
I'm never sure about the quality of meat in those store-bought frozen chicken tenders, so I was happy to find this super easy Freezer Chicken Tender recipe at Lean Green Bean. If you're particular about what type of chicken you feed your kids, check out Stacie's run down of food labels to see the difference between organic and natural.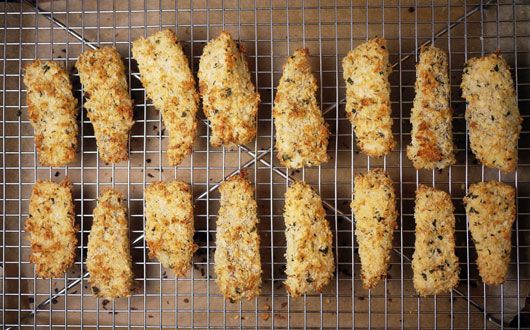 If your toddler loves chicken fingers and you'd like to also get some fish into her diet, try these Classic Fish Sticks at our editor Stacie's site, One Hungry Mama. Freeze on a cookie sheet after step two and then transfer to a ziplock bag to reheat when ready. And don't worry about them being soggy since Stacie shares important tips to make sure they cook up crispy, even in the oven.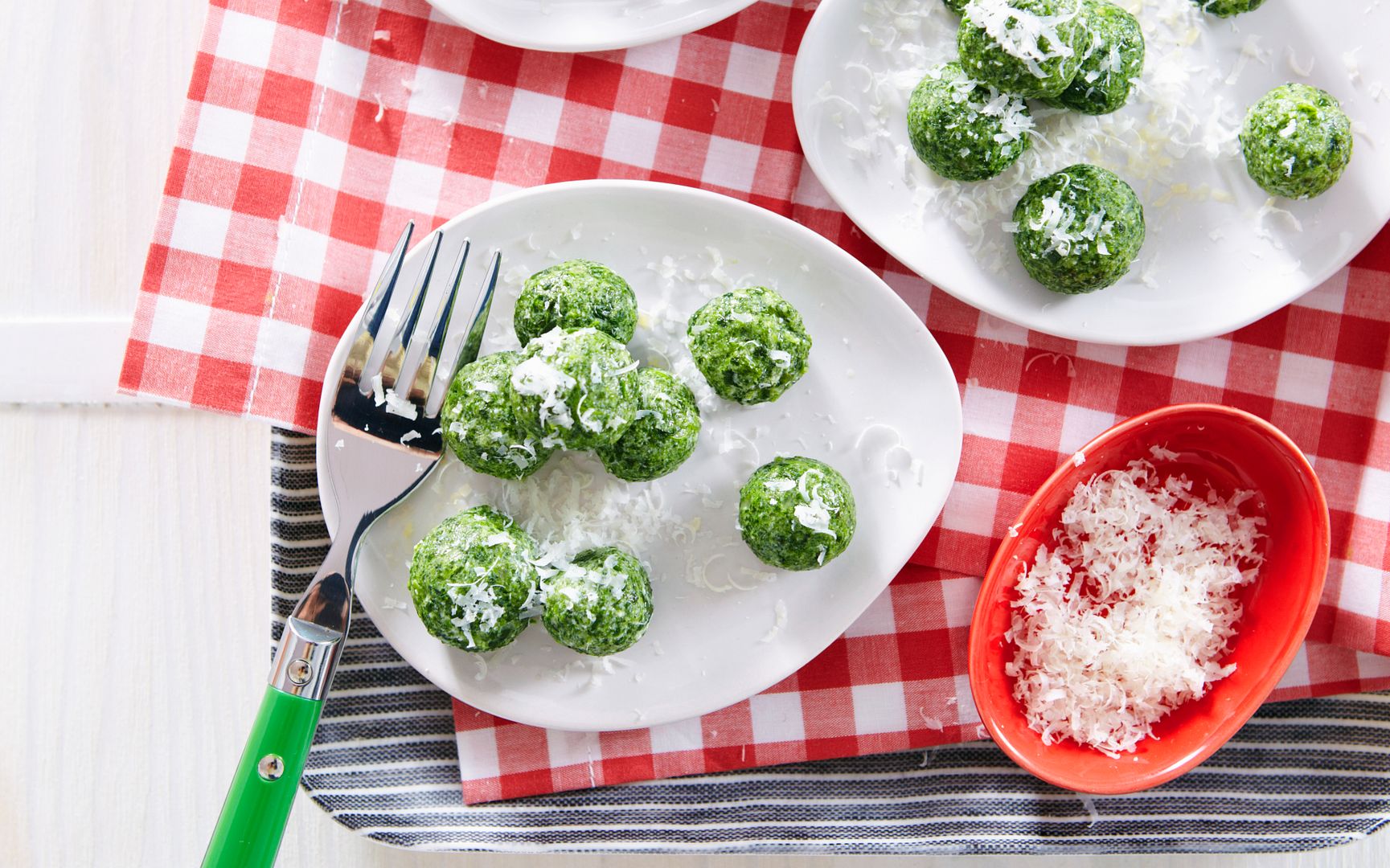 My toddler nieces tend to eat a lot of foods in the carb color scheme, so these bright green Spinach Gnocchi (above & top) jumped out at me immediately. Catherine at Weelicious recommends them even for the youngest toddlers who are still working on a full set of teeth.
Related: Frozen yogurt dots for healthy snacking, toddler style.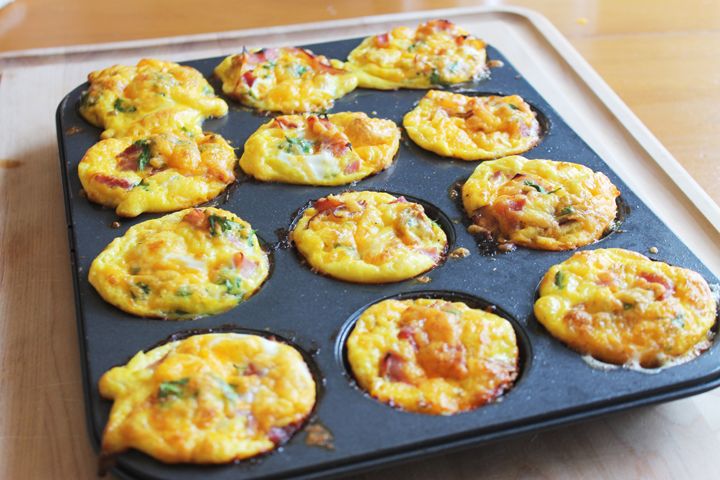 Rushed mornings don't have to mean feeding your kids sugar-packed granola bars. These Easy Casserole Muffins at Thriving Home reheat in a just one minute and pack in tons of protein. Perfect for any time of day when the kids — or parents! — need a boost.