In my calendar, the holiday eating and drinking season begins on November 1st and so, even though it's been 70 degrees in New York City (huh?!), it's only proper to toast the winter holiday season. Whether made traditionally or with a twist, the holidays are all about classic cocktails and the French 75 is one of my favorites. Made with a simple combination of gin, lemon juice, and a splash of sparkly stuff, the French 75 is perfect as is or as a canvas to play with unconventional flavors. It's even easy to turn into a mocktail, which makes this a perfect drink to make for everyone who comes over to celebrate, big or small, drinker or non-drinker.
Related: A maple cocktail and mocktail for fun-filled fall and winter weekends.
Cocktail: Lychee French 75
You can follow this recipe even if you want a classic French 75, just combine the gin, lemon juice, Prosecco, and substitute simple syrup for the lychee syrup—but why would you! The lychee gives this Lychee French 75 cocktail at Supergolden Bakes an exotic twist that is surprisingly subtle. This is a perfect way to class up your cocktail party act.
Related: Skinny pear cocktail and mocktail recipes so that you can save calories for holiday pies.
Mocktail: French 75 Mocktail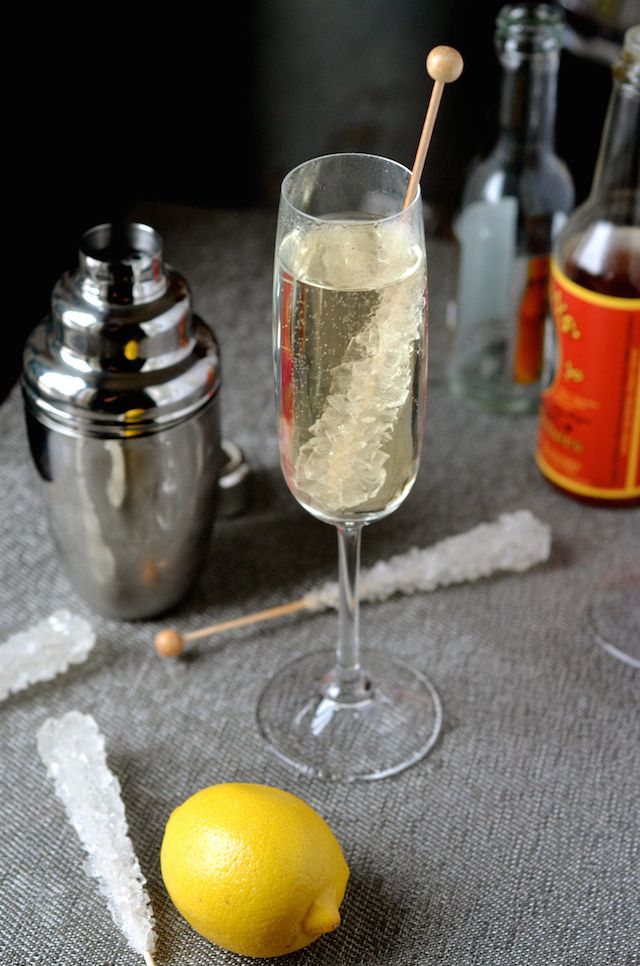 Making non-alcoholic versions of classic cocktails can be hard when they are as simple as the French 75, but Alejandra at Always Order Dessert nails it. A clever use of bitters and tonic gives this French 75 mocktail a gin-like bite and the rock candy swizzle stick gives this mocktail serious swagger.