For some, macaroni and cheese and casseroles are the ultimate comfort food, but for me, having grown up in New Jersey, nothing is less fussy and more cozy than Italian American restaurant dishes like Meatballs, Baked Ziti and Eggplant Parmesan. These dishes are particularly inviting during the colder months, but who am I kidding: I'll take a big, warm bowl of Fettuccine Alfredo any time of year. And I know my kids agree. If you do, too, you'll want to bookmark these 8 classic Italian American recipes.
Related: 6 mouthwatering no-cook pasta sauce recipes for all year long.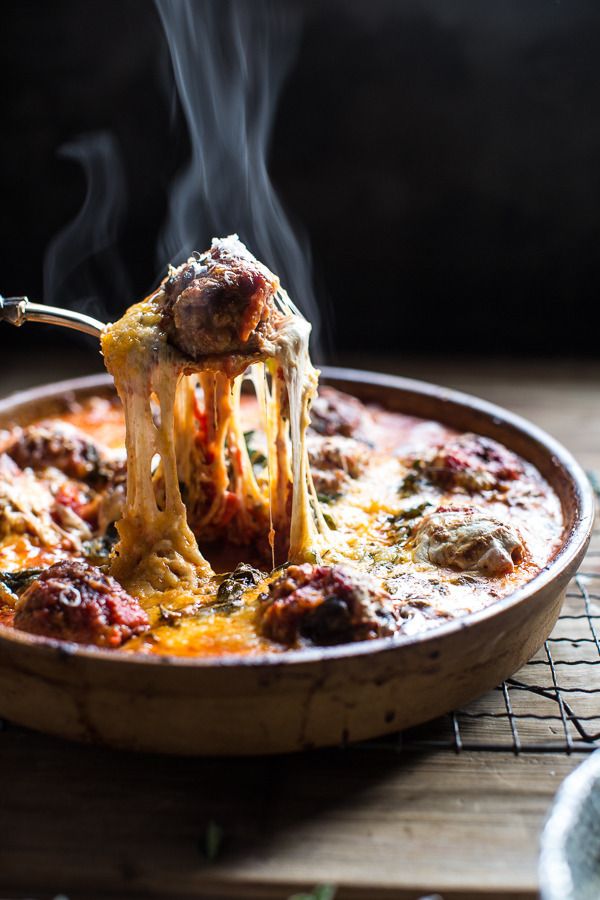 We already love these simple Baked Italian Oregano Meatballs that Kate found at Half Baked Harvest because they are as delicious on night one as they are on night two. However you enjoy them—and on whatever night—make a big batch of this recipe to have on hand whenever you need a quick dose of happiness.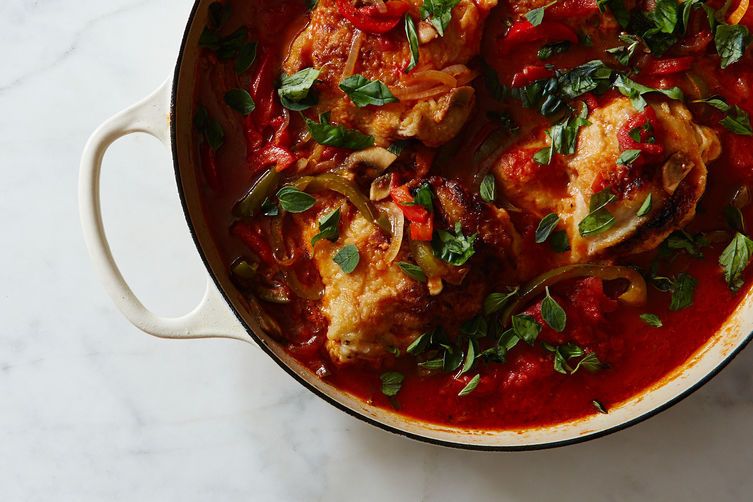 Hunter's chicken, better known as Chicken Cacciatore, is a traditional one-pot meal with falling-off-the-bone chicken in a rich tomato stew chock full of mushrooms, onions, and peppers. This version from Food52 is a classic rendition done just right. All you need is a side of creamy polenta or roasted potatoes.
Take thinly pounded beef, roll it around prosciutto and parsley-spiked Parmesan, and braise in tomato sauce: This is Braciole and it's worth every minute of preparation. This version from Chez Us is made with out breadcrumbs, but you won't miss them at all thanks to a richly flavored sauce that magically transforms an inexpensive cut of beef into something tender and delicious.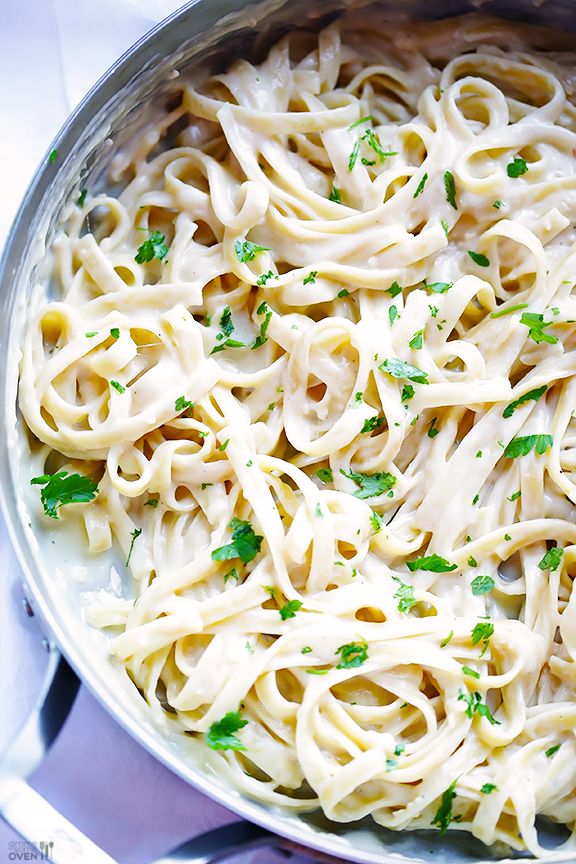 Oh, Fettuccini Alfredo, how I love you so. I'd eat you every night if it wasn't totally obscene—which is why I found this Skinny Fettuccine Alfredo recipe at Gimme Some Oven. Now that's not obscene, so yay for Fettuccine Alfredo every night, after all.
Related: Skinny comfort food recipes that gently ease you into healthier eating.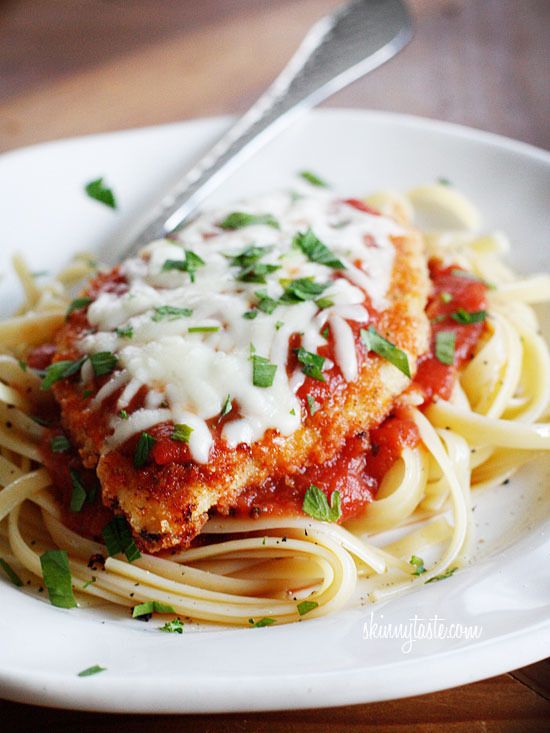 Since we're talking skinny recipes, take a look at this scrumptious Skinny Baked Chicken Parmesan recipe that we found at Skinny Taste. While this may not be the cheesy, over the top version that I'm used to getting at my favorite Italian-American spot near my hometown in Jersey, it hits all the right notes and we can eat it whenever we want.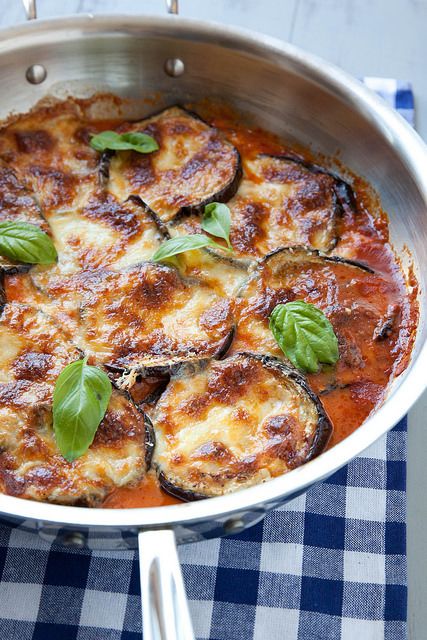 Chicken Parm gets all the glory, but I happen to love meatless Eggplant Parmesan, as well, especially when it's made easier like with this recipe for Skillet Eggplant Parmesan at Annie's Eats. Part of what makes this a more simple recipe is that you can skip the breading (you roast eggplant ahead of time instead), which also makes this just a little bit healthier. So go ahead and add that extra cheese!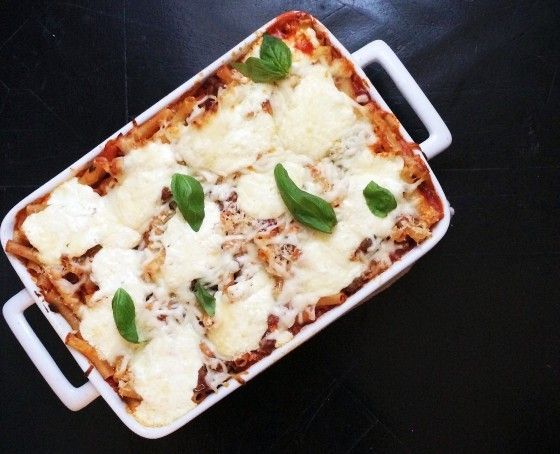 The thing with many of these classic Italian American recipes is that they either cook for a long time or require a lot of prep. I guess that's why so many of these dishes are popular as a Sunday night meal. This make-ahead Baked Ziti with Italian Sausage at my own site, One Hungry Mama, is different. The recipe comes with instructions on how to make this ahead of time so that you can assemble it on a weekend, but eat it at the end of a busy day, when you need comfort food most.
Related: How to cook pasta perfectly, even ahead of time.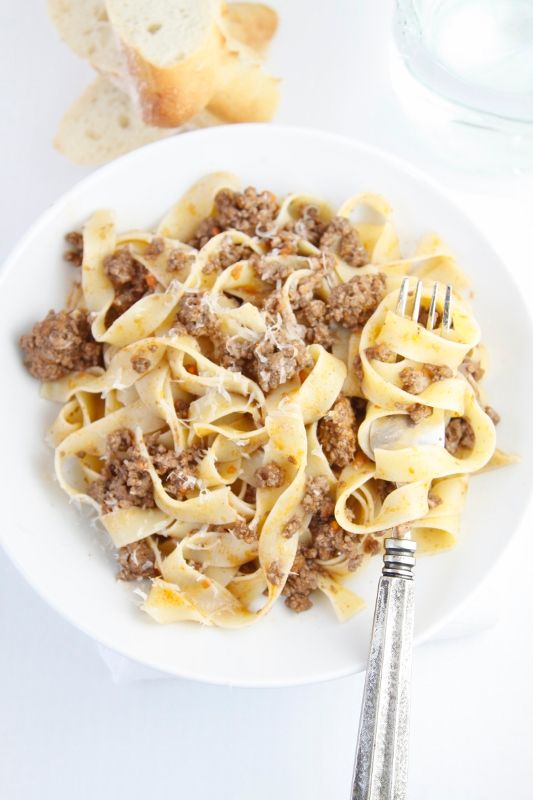 Of all the classic Italian American dishes Pasta Bolognese might be the most classic—and my favorite, too. This version by Paula at Bell'alimento is straightforward and traditional—if you can call one version that. The recipe calls for ground beef and veal but, if you prefer not to use veal or it's just too pricey, substitute more beef. The sauce will take on a slightly different flavor, but will still be totally and amazingly delicious.