It's time to start thinking about your meal plan for next week. From a vegetarian version of your favorite take out to the ultimate cold pasta salad, we've got five weeknight dinners that will get you through the week ahead. So grab a pen, make your shopping list, and stock up before the weekend's over. And if it's easier for you to do that from your inbox, be sure to sign up for our weekly meal plan emails.
Top: General Tso's Cauliflower at Delish Knowledge | Italian Pasta Salad at Pinch of Yum
Related: What a culinary school grad feeds her kids for a week, short cuts, hot dogs and all.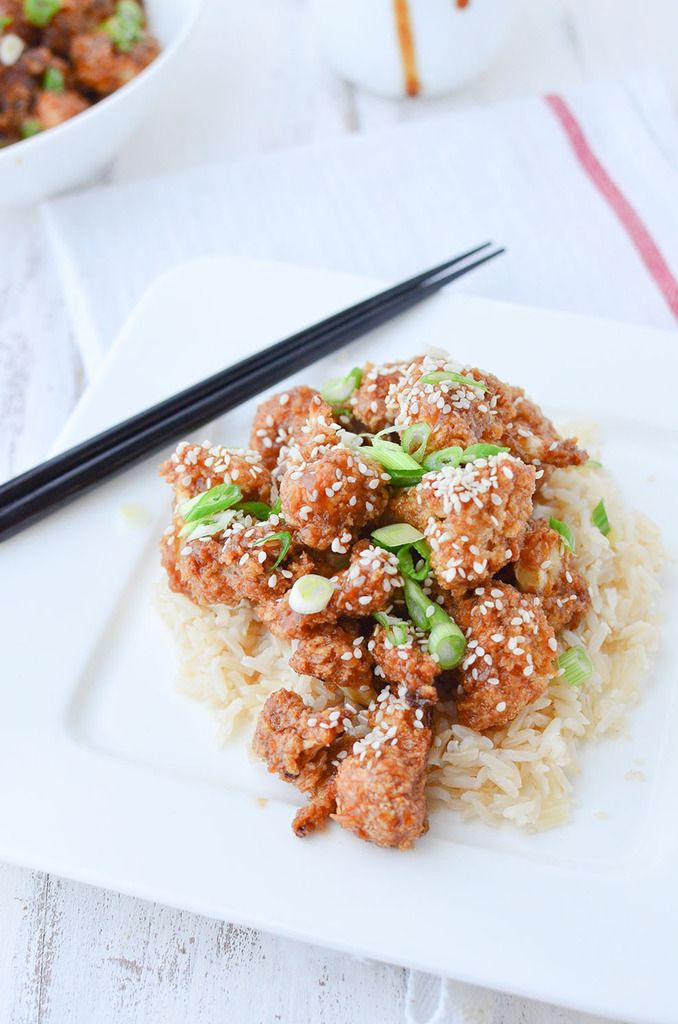 General Tso's Cauliflower | Delish Knowledge
I'm dying to try the General Tso's Cauliflower that Caroline found while searching for new ways to cook with cauliflower. It looks hearty, delicious, and honestly, even kid-friendly, especially piled high on top of steamed white rice. If this doesn't appeal to you for #MeatlessMonday, take a look at the other amazing cauliflower recipes that Caroline bookmarked — there is so much goodness!
Last weekend, I grabbed a bunch of rhubarb at the farmer's market to make an upside down cake and used the leftover stalks to also make this gorgeous Crispy Rhubarb Lemon Chicken Bake at Cotter Crunch. This weekend, I suggest you do exactly the same. (Side note: The cake recipe is adapted from the Pineapple Upside Down Cake in my cookbook, Make It Easy. If you don't have a copy, grab one or do a quick recipe search — there are many versions online.)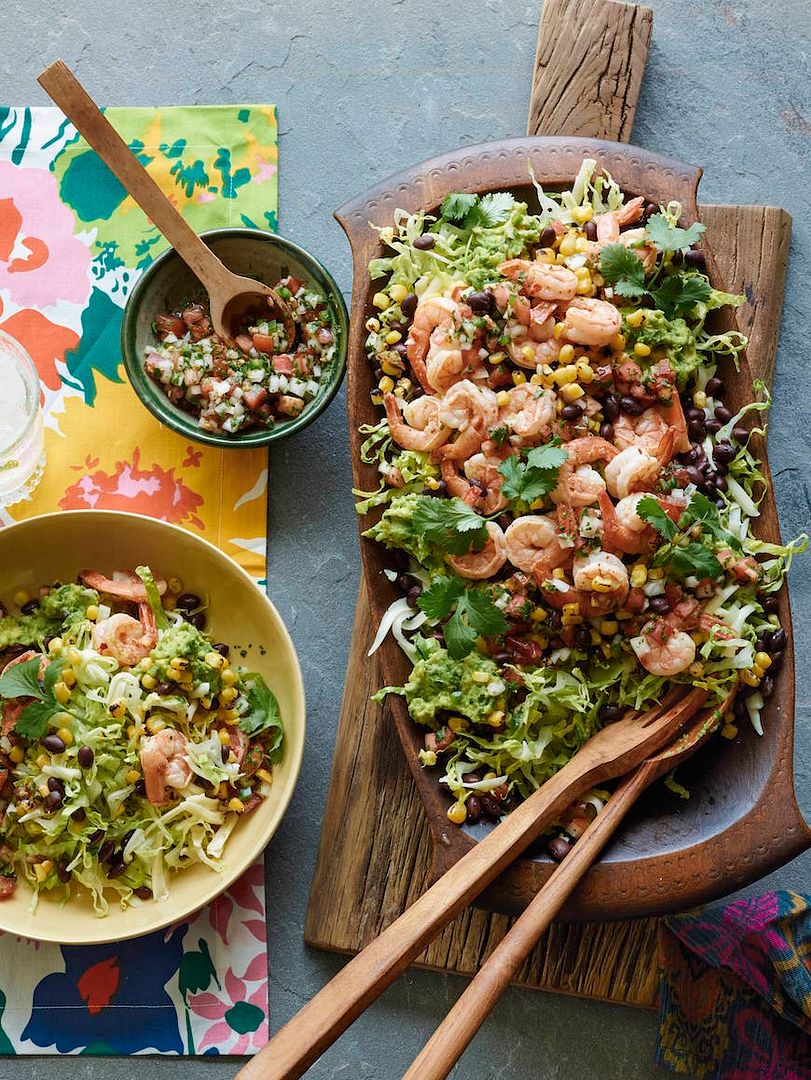 It was 80+ degrees in NYC twice this past week, which immediately kicks me into salad gear. No complaints here when there are recipes like this Mexican Cobb Salad at What's Gaby Cooking. This recipe couldn't be easier, especially since I keep frozen shrimp in my freezer at all times. If your kids aren't into shrimp, you can use chicken or even pulled pork from the slow cooker or Instant Pot.
Related: 6 mouthwatering no-cook pasta sauce recipes for easy warm weather meals.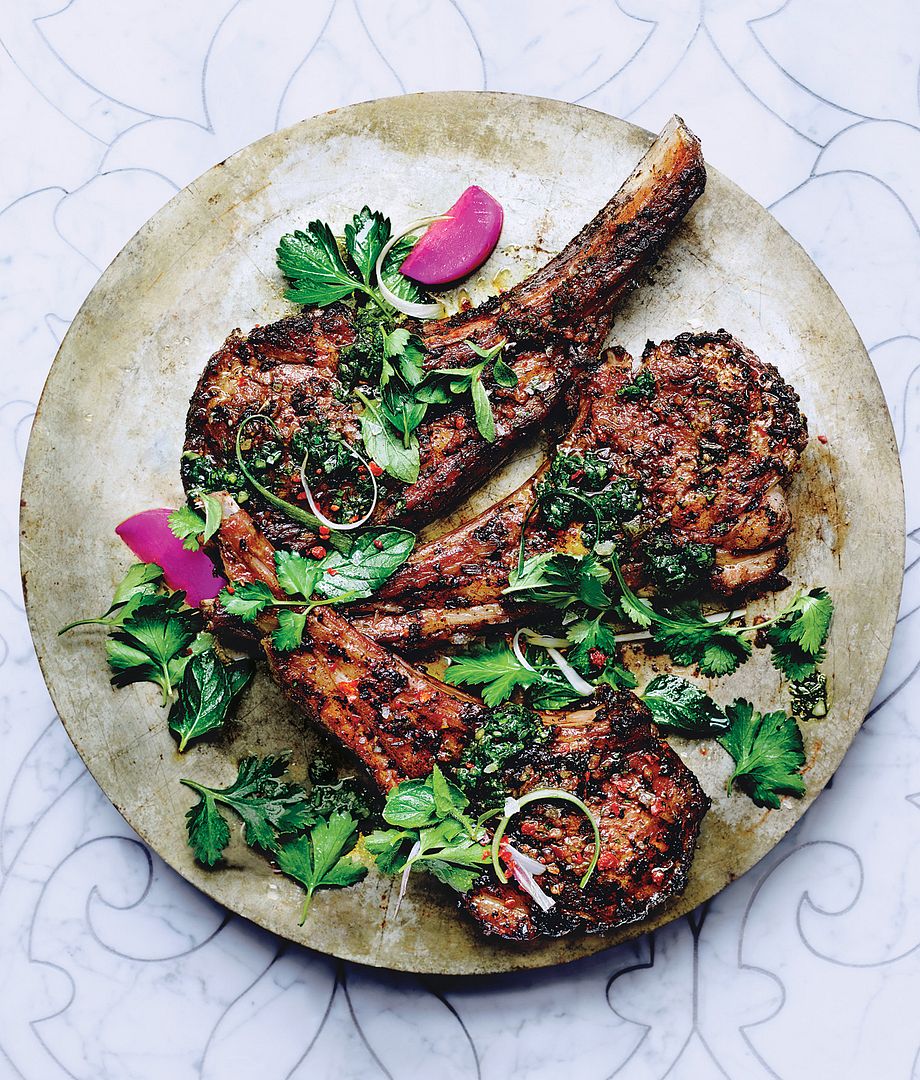 Mint and Cumin Spiced Lamb Chops | Photo by Peden + Munk for Bon Appetit
Nothing is better than grilled chops that have been soaking up flavor in a robust marinade all day like these Mint and Cumin Spiced Lamb Chops at Bon Appetit. With a cool cucumber yogurt sauce on the side, flatbread, and a big salad, this makes for perfect warm weather eating. If your family isn't into lamb, try pork chops instead.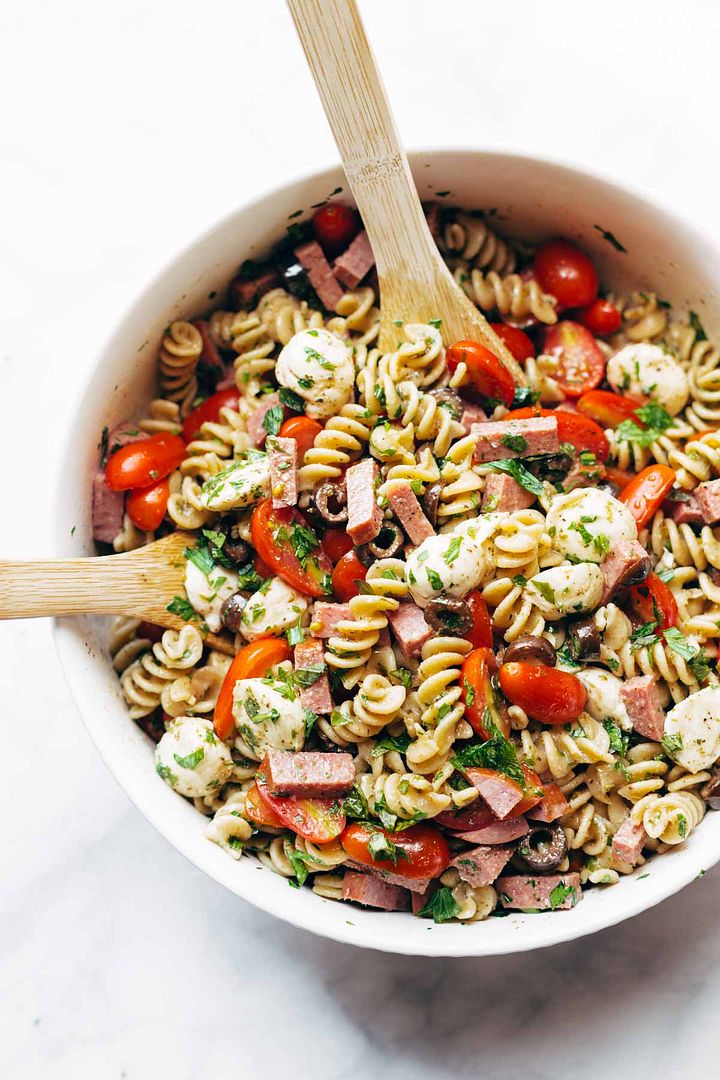 Now that it's picnic weather, I'm taking dinner outdoors. This easy Italian Pasta Salad at Pinch of Yum is a great way to kick off al fresco dining season — mostly because I can make it ahead. If you ask me, you don't need anything more than thick slices of garlic bread and some sautéed green beans on the side, but you can always add grilled chicken or fish too.