Now that the weather's warming up, my favorite go-to dessert for the whole family are gourmet popsicles. Not only are they delicious, but you can also make them ahead. Plus, you can make some boozy for the grown-ups with my tips below. Because why should the kids have all the fun?
Top: Lemonade Honey Whiskey popsicles | A Sassy Spoon
Related: Easy make-ahead appetizers for your summer cookouts.
The light ingredients in these pretty Blue Ombré Edible Flower Popsicles at Meghna's make them perfect for a warm summer evening. If you're up for a boozy twist, I'd substitute a splash of vodka for some of the coconut water. Just remember, alcohol doesn't freeze as easily as water, so go easy or you'll end up with slushies.

These Dark Chocolate and Vanilla Bean Fudge Pops at Lemons and Basil are nearly a health food given how much protein and how little fat they contain. If you want these as a late-night, adults-only treat, give the vanilla mix a little kick with some Bailey's Irish Cream.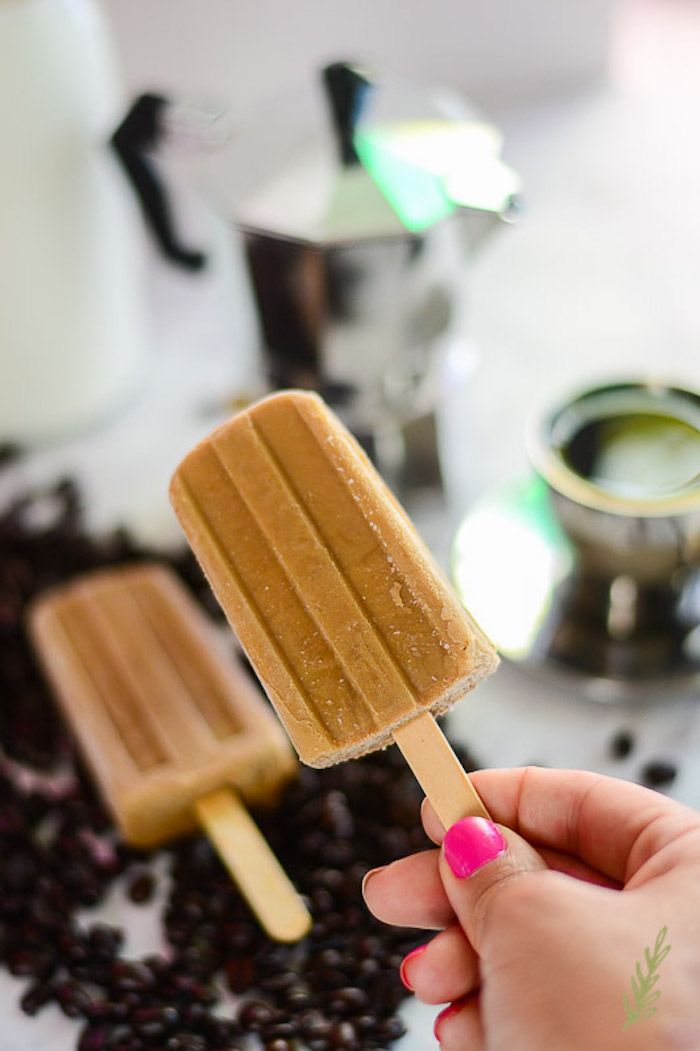 Skip the iced coffee and go straight for frozen with these Café con Leche Paletas at Sense and Edibility. These are rich and decadent on their own, but you can add some Kahlúa for an even more indulgent treat.
Related: Delicious no-bake desserts for when it's crazy hot outside.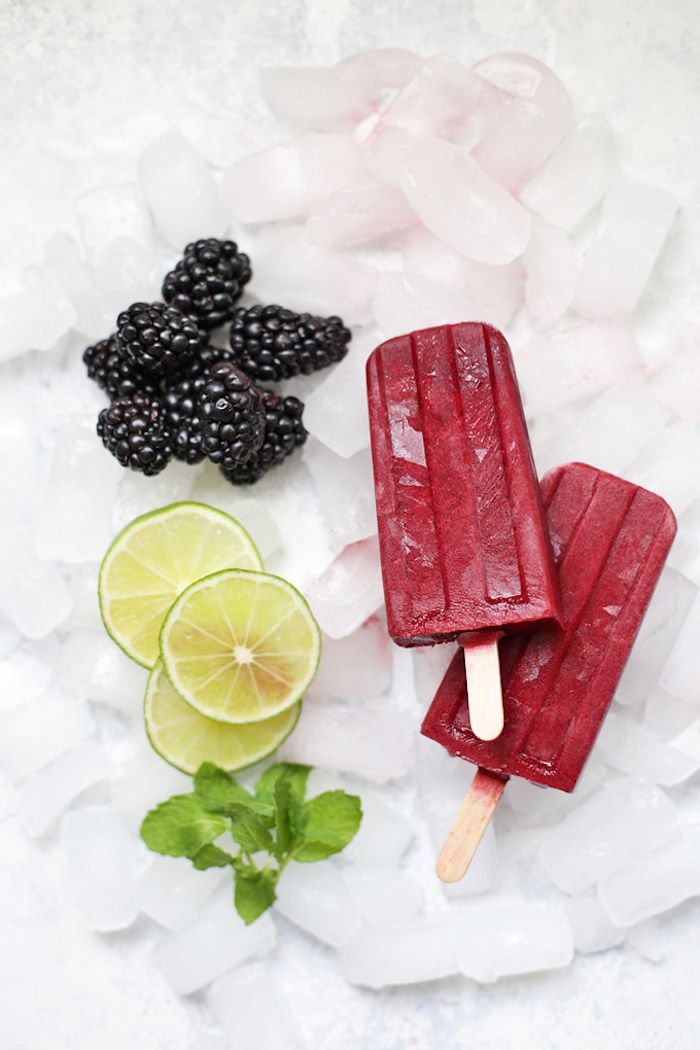 This recipe for virgin Blackberry Mojito Popsicles at One Lovely Life looks delicious. That said, if you want to make them real mojito pops, add rum to the mix.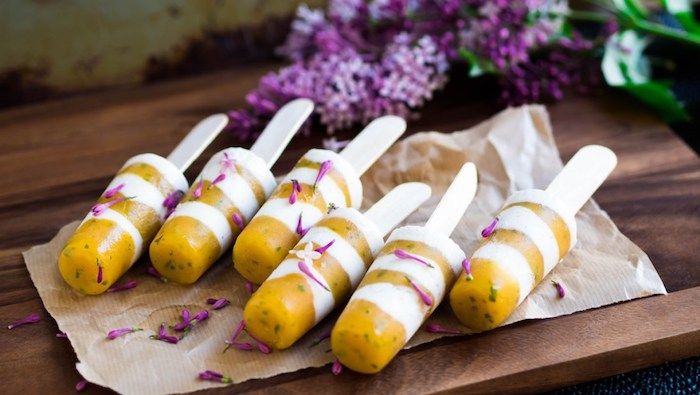 These Mango Bourbon Vanilla Yogurt Popsicles at Put Your Heart In It are rich, creamy, and fruity — a perfect combo for summer.  The bourbon vanilla powder in the recipe is alcohol free, but you can always add the real deal to make this more grown-up.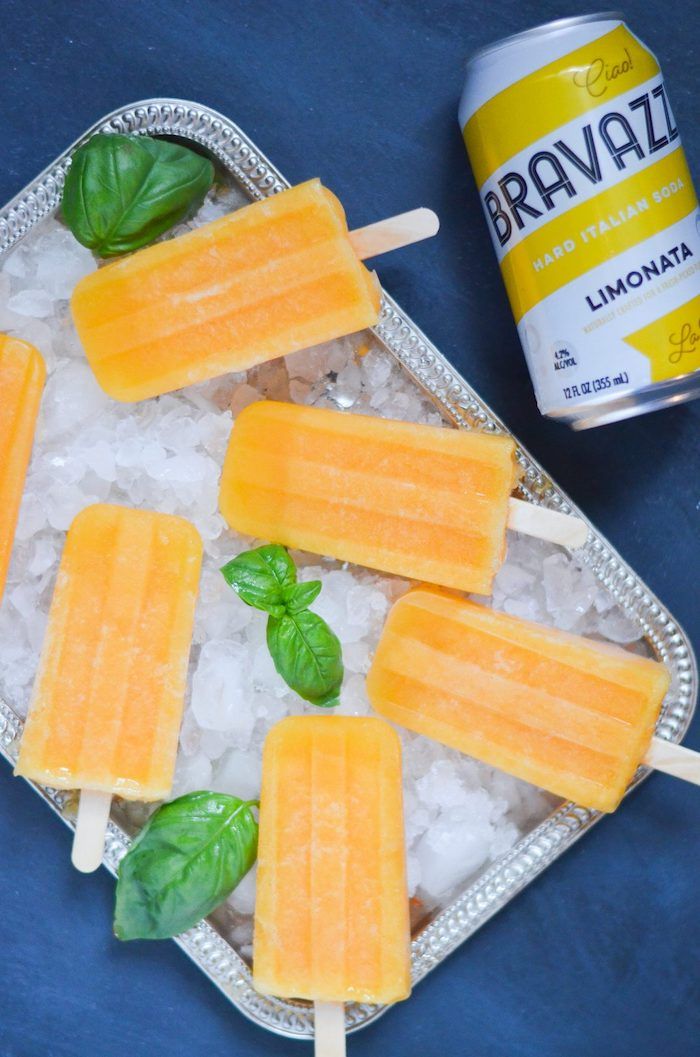 I love that this recipe for Boozy Limonata Peach Basil Popsicles at My Modern Cookery uses fresh peaches, which makes for big, bold flavor. If you want to serve these to kids or friends who aren't drinking, switch Sprite for the Limonata.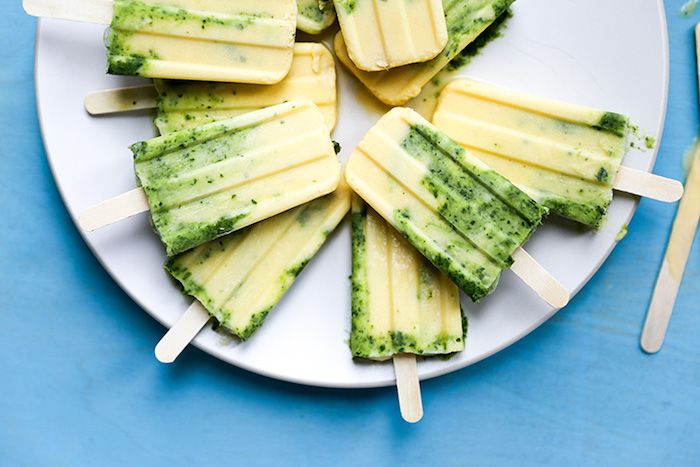 These Creamy Coconut Mango Margarita Popsicles with Basil at Floating Kitchen are everything you'd expect from a margarita, with the addition of basil for super fresh flavor. Plus, the creamy texture makes for perfect popsicles. If you want to make these virgin, just leave out the booze — no need to substitute anything.
Related: Best grilling recipes to kick off summer cookout season.
The Lemonade Honey Whiskey Popsicles at A Sassy Spoon are basically hot toddies on a stick — and not hot, of course. Yes, please to that. If you want to skip the alcohol in this one, substitute any clear, citrusy drink. Or go with fresh brewed iced tea for an Arnold Palmer twist.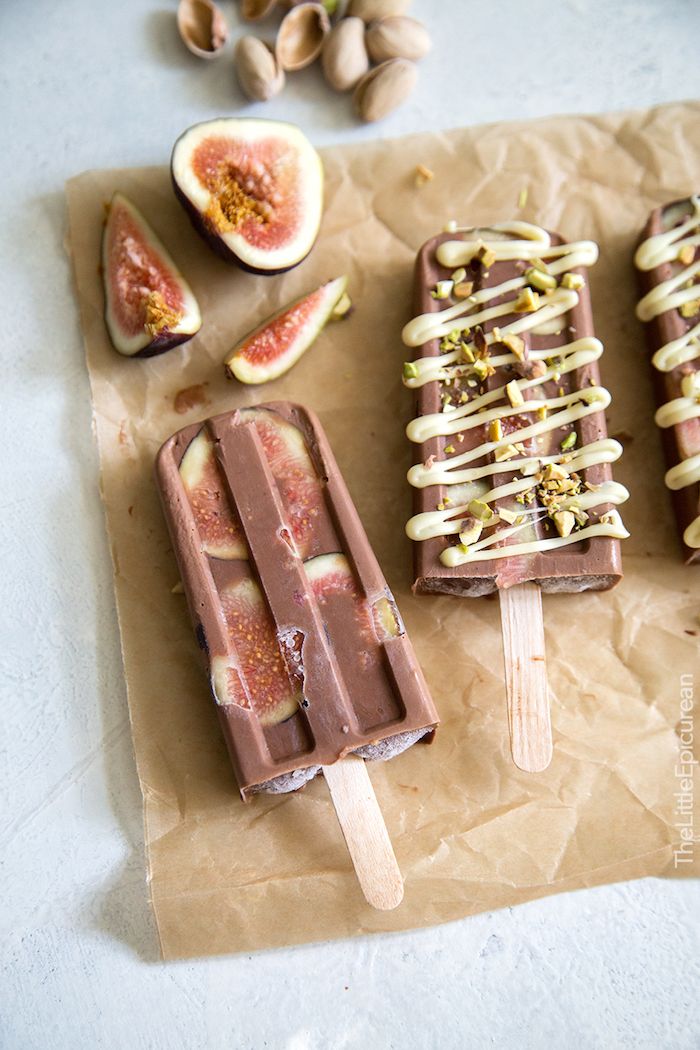 These rich Fig and Fudge Popsicles at The Little Epicurean are a perfect fix for that sweet tooth. I'd add a splash of whiskey for an alcoholic version: Follow Maryanne's link (in the recipe) to her Whiskey Fig Popsicles for a how-to.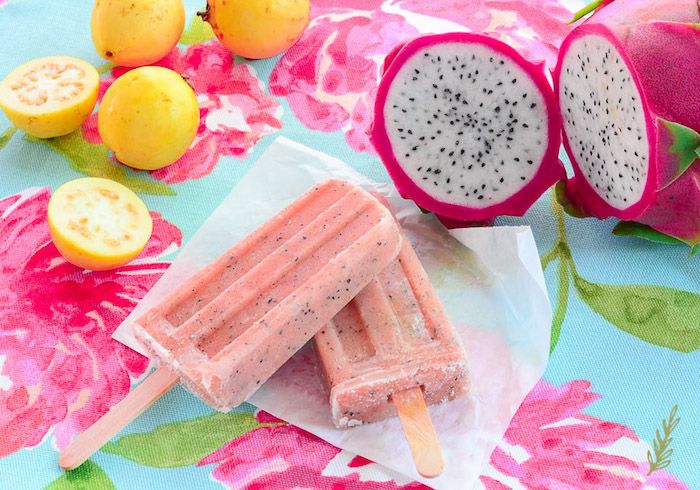 These Dragonfruit Guava Popsicles at Sense and Edibility are summer on a stick! Tart, sweet, and so, so good you can enjoy these as is or add nearly any type of white liquor — even sake! I'm thinking rum or Ketel One Citroen, myself.