It's summertime, which means watermelon everything. From margaritas to popsicles, salsa to poke bowls (yes, seriously), we're adding watermelon to all of our dishes, sweet and savory. But, of course, that means knowing how to pick a watermelon that's perfectly ripe. Here are our tips for picking the perfect watermelon — sweet, juicy, and not too watery — from the big mound at your grocery or farmer's market.
Related: 8 watermelon inspired treats that are as fun to look at as they are delicious to eat..
How to pick a watermelon: Webbing
Look for webbing around the ends of the watermelon. This is where bees pollinated the flower from which the watermelon grew. More webbing equals sweeter fruit.
How to pick a watermelon: Shape & Size
Smaller, rounder watermelons are generally sweeter, while longer, oval-shaped watermelons tend to be more watery. Also, don't get greedy. Bigger doesn't necessarily mean better. Go for an average sized melon to get the best flavor.
Related: How to make ice cream out of frozen fruit. No sugar or dairy added!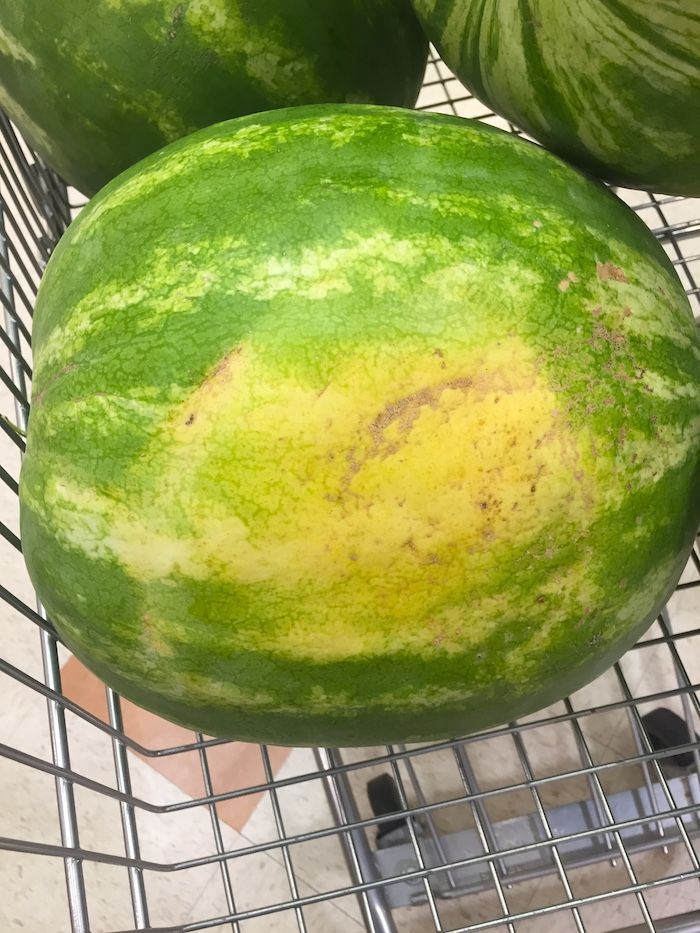 How to pick a watermelon: Big yellow spots
These spots might seem to spoil the perfect green striped rind that you're looking for, but they're actually an indicator of sweetness. The more dark gold the spot, the sweeter the melon. Don't shy away from these big spots!
How to pick a watermelon: Weight
A perfectly ripe watermelon should feel heavy when you pick it up and should give off a deep hollow sound when you thump it. If it's too light or sounds dull, it's going to be too watery and not as flavorful.
Related: How to turn a watermelon into a keg (including for non-alcoholic drinks).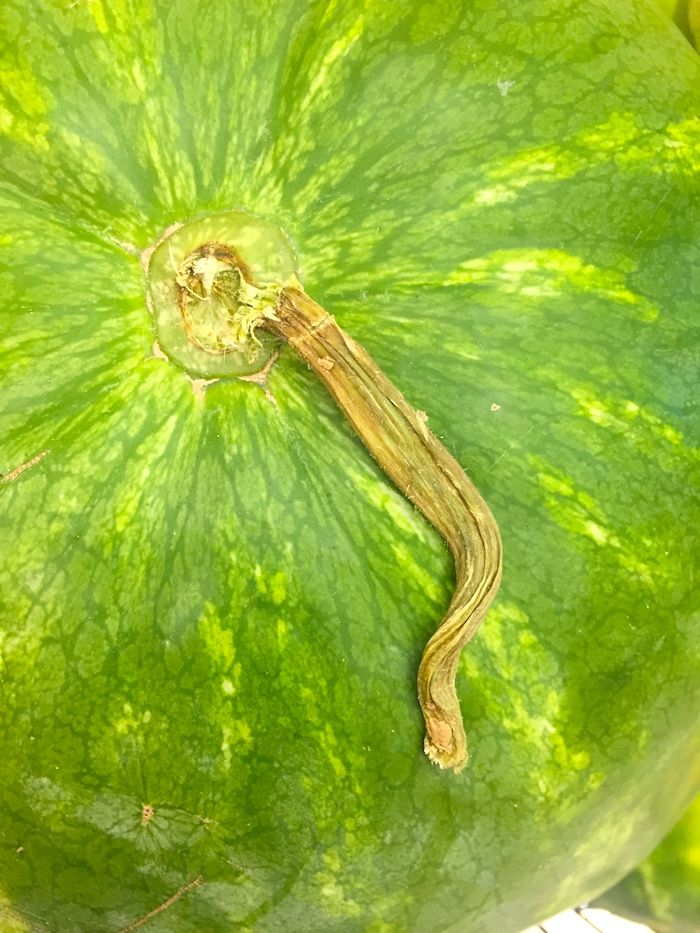 How to pick a watermelon: Stems
Like with most fruit, if the stem of a watermelon is still fresh and green, the fruit was picked too soon. If you're lucky enough to find watermelons with the stems still attached, look for ones that are brown and dried out. It means that the melon was allowed to fully ripen on the vine, and will taste so much better.
Top photo: Jorge Gordo via Unsplash.