No-cook dinners are just what's called for with the way the temperature has been rising around the country this summer. You know the saying, if you can't take the heat, get out of the kitchen? Whoever said that clearly didn't have a family demanding dinner every. Single. Night.
So while absconding with some boozy popsicles and leaving the children to fend for themselves may not be an option, there are plenty of amazing recipes for no-cook dinners that will make staying in the kitchen a much more appealing option.
If you've been supervising pool time in the sun all day, had a particularly exhausting day at the office, or you spend 80% of your time wearing a 13-pound heating pad (AKA baby) like I do, skip the stove and go for one of these easy, refreshing dinner recipes instead.
Related: 6 more easy no-cook dinners for summer.
The best no-cook pizza sauce recipe
6 mouthwatering no-cook pasta sauce recipes for summer and beyond.
1. Get adventurous with poke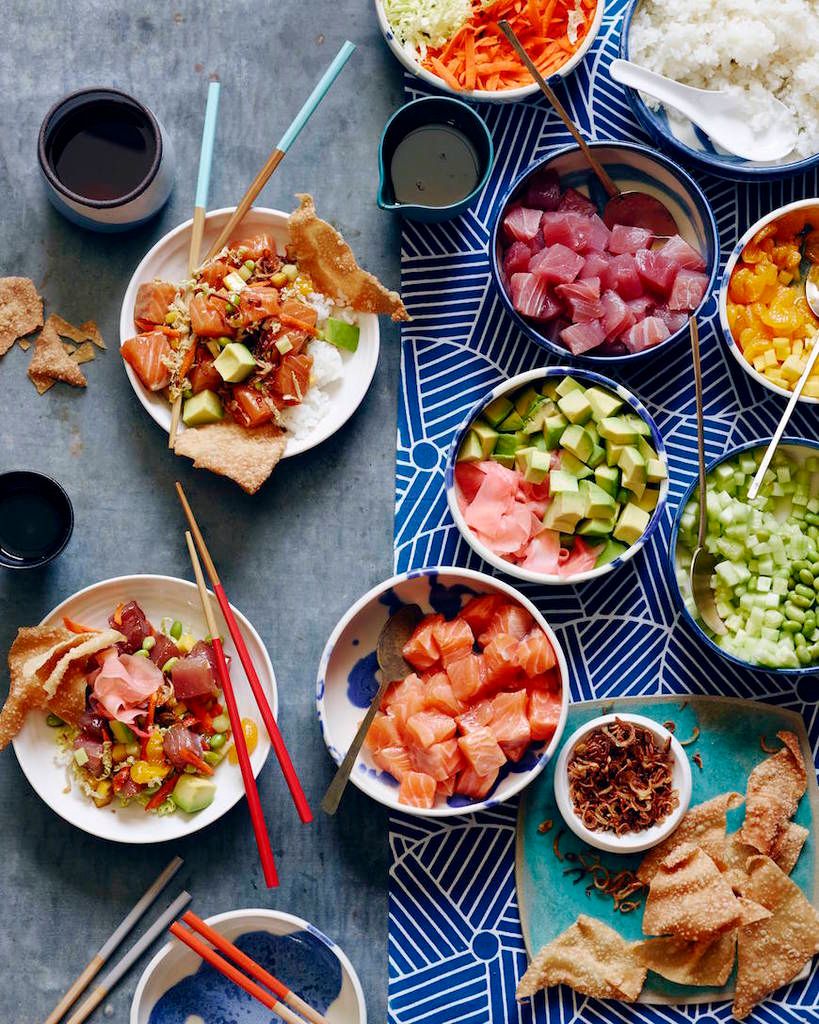 Poke bowls deliver a more sophisticated flavor than your average weeknight, no-cook dinner, but if your kids are down with sushi, they'll go gaga over the DIY Poke Bowl recipe that we spied at What's Gaby Cooking — because delicious and make-your-own.
If you're not sure whether poke is right for your family or you're worried about dealing with raw fish, you can read all about how to make poke bowls family-friendly in this helpful post — which includes lots of poke recipes — that Stacie put together.
2. Cold noodles to the rescue
Our editor Stacie shared the recipe for Cold Soba Noodle Salad from her book Make It Easy: 120 Mix-and-Match Recipes to Cook from Scratch — with Store-Bought Shortcuts When You Need Them and it's been a go-to for me ever since. To keep it truly heat-free, make the noodles in the morning when it's cooler using our make-ahead pasta trick or roll up the veggies into Spring Rolls and serve the peanut sauce on the side like with this recipe at The Vintage Mixer. All roads lead to yum here, so you can't go wrong.
Related: 8 fresh summer pasta salads to help you get creative when you're tired of pasta salads
3. A cold soup variation on a classic
All of us at CME are obsessed with street corn in all its many-splendored variations, so I was stoked to discover a new one: Street Corn Gazpacho! Thanks to Allons Eat for giving us a new, totally no-cook way to eat our favorite summer treat.
Related: Cold gazpacho on a hot summer day? Yes, please..
4. Sandwiches! Why not?
You can save yourself some time (and some kitchen heat) by starting with a rotisserie chicken when you make this Curry Chicken Salad. Rotisserie chicken is one of our favorite store bought shortcuts, and the way Lindsay at Pinch of Yum spices it up with curry looks anything but ordinary. You can even serve it as a sandwich because, that's always a great no-cook dinner idea for any time of year.
5. Basil and veggies and zoodles, oh my
Zoodles are a great way to reduce your cooking time as well as your carb count, so I'm loving this 15-Minute Zucchini Pasta at Half Baked Harvest. The cherry tomato and basil sauce, plus the zucchini noodles, will help you use up those summer veggies in the most delicious way.
Related: 6 mouthwatering no-cook pasta sauce recipes for summer and beyond.

6. There's always a big, no-cook dinner salad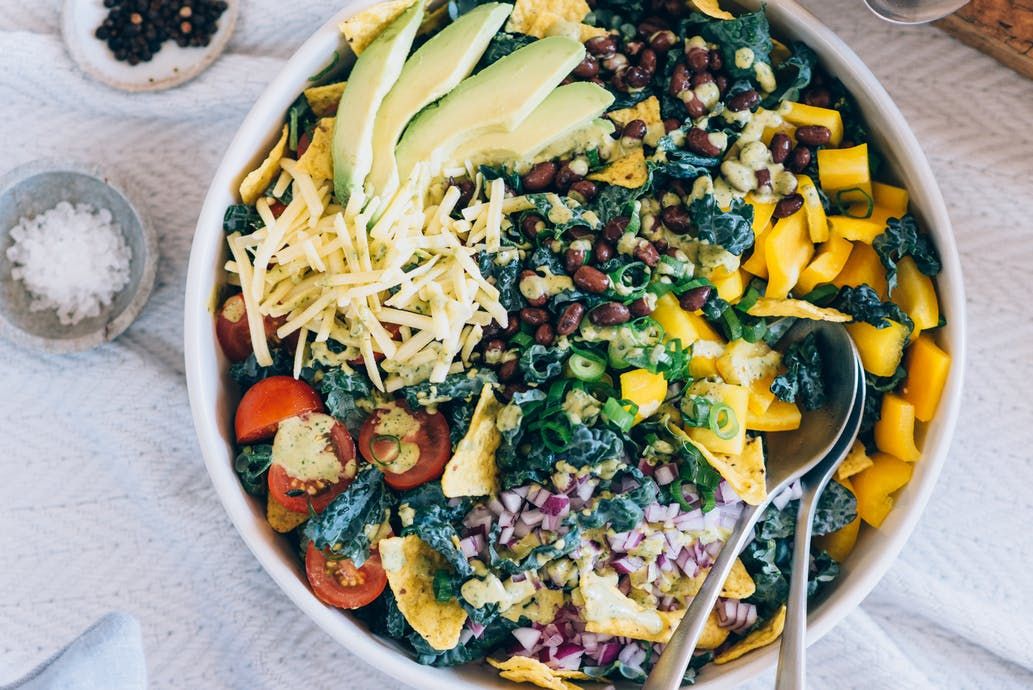 I'm a sucker for anything with taco in the title, and this Vegetarian Kale Taco Salad at The Kitchn is no exception. I love that you can play with the veggies depending on what you have in the crisper drawer, and that Greek yogurt and lime dressing looks sensational and so, so summery. Yes, please!